VoIP jargon can be very confusing to people who aren't familiar with the industry. That's why we compiled a list of common acronyms associated with business phone systems with definitions for readers of any background.
Here's a glossary of common acronyms in the business phone system world.
BYOD: Bring Your Own Device
Some VoIP services operate under a Bring Your Own Device (BYOD) policy, where the customers are responsible for purchasing IP phones that best suit their businesses. This is in contrast to services that require customers to purchase specific phone models or phones sold directly from the service provider itself.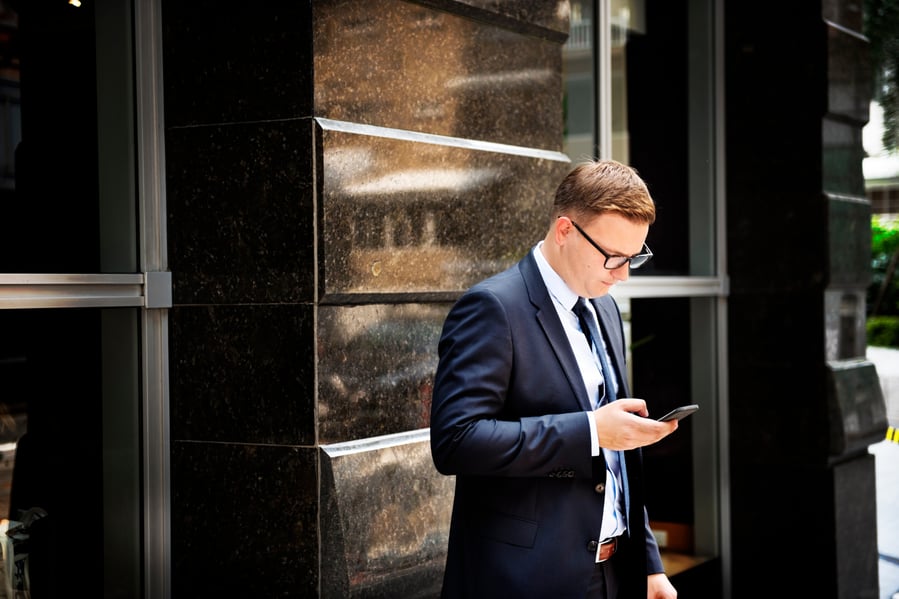 Proponents of BYOD claim that it gives customers more leeway in purchasing the phones that are right for their respective businesses.
DID: Direct Inward Dialing
Direct Inward Dialing (DID) is when a service provider blocks off a range of numbers associated with one main number. This allows you to assign unique numbers (a.k.a. extensions) to all the employees on the phone system without having to route new physical lines in the office.
The DID for (555)-234-5632 allows you to own that number, along with any number that comes after 5632. For instance, DID numbers for the prior number include:
(555)-234-5632-3432
(555)-234-5632-4350
(555)-234-5632-XXXX
All of these numbers are protected under DID.
DTMF: Dual-Tone Multi-Frequency
Dual-Tone Multi-Frequency (DTMF), sometimes called "Touch Tone" dialing, refers to the popular keypad and dial tones that most phones in the United States employ. VoIP phones also use the DTMF keypad and dial tones.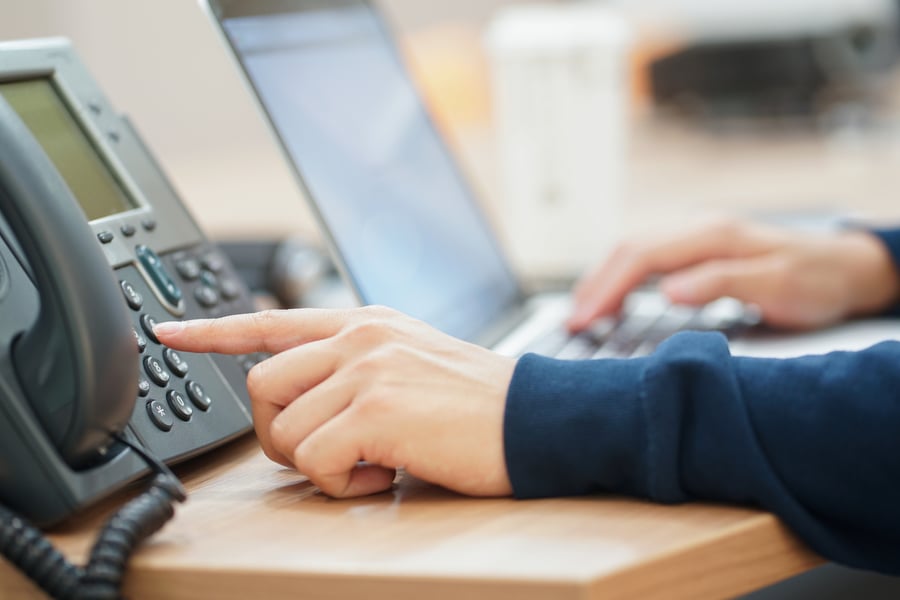 ITSP: Internet Telephony Service Provider
An Internet Telephony Service Provider (ITSP) is a company that provides Internet telecommunications services based on VoIP. This is just another name for a VoIP service provider.
LAN: Local Area Network
A Local Area Network (LAN) connects computers within a set area, such as a house, a school, or a bank. Your IP phones will plug into your LAN through wall jacks, routers, and other Ethernet ports to access your VoIP service. The LAN must have an active Internet connection for your VoIP phones to make and take calls.
However, not all VoIP phones need to be connected to your office's LAN to make and receive calls. Remote workers can set up desk phones, softphones, or webphones at offsite locations yet still remain connected to the office phone network through an Internet connection. This also means that you can keep the same extension number no matter where you are in the US.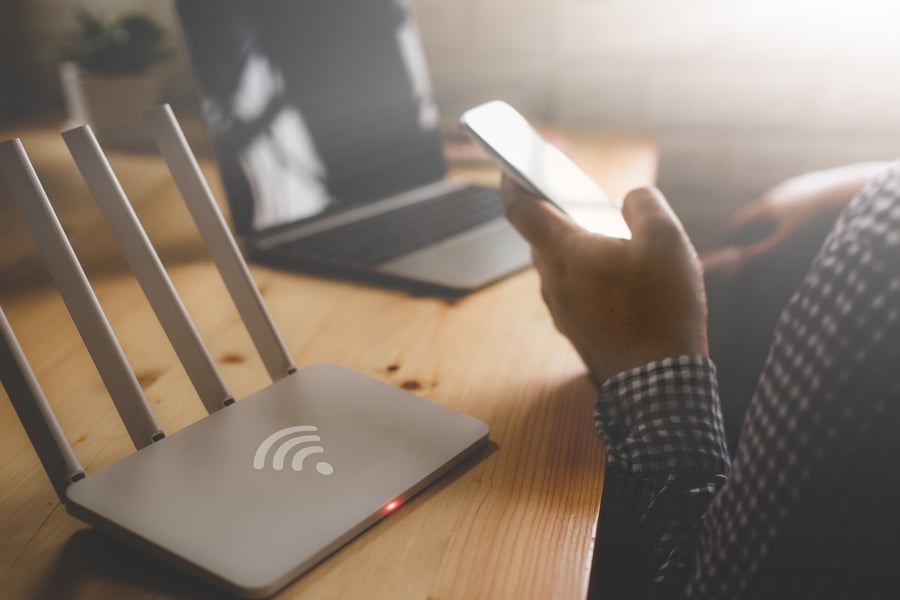 LNP: Local Number Portability
Local Number Portability (LNP), or number porting, allows you to keep your current phone number when you switch from one communications provider to another.
PBX: Private Branch Exchange
Private Branch Exchange (PBX) refers to a business phone system. A PBX can call landline phones, other VoIP lines, and dialed extensions on an enterprise level. There are several different kinds of PBXs:
Analog PBX: Built on copper wire (see: PSTN/POTS), analog PBXs are business phone systems with fairly standard features packages and landline calling technology. Phone system hardware is kept onsite.

On-premise PBX: Powered by VoIP, on-premise PBXs keep phone system hardware onsite. Your IT staff is in charge of maintenance. Run by specialized programs such as Asterisk.

Hosted PBX: Built on VoIP, hosted PBXs host phone system hardware offsite, under maintenance of the service provider. Claims wider feature set, including third-party integrations with Customer Relationship Management (CRM) platforms.
POTS: Plain Old Telephone Service
At Junction Networks, we avoid the POTS system. POTS requires copper wire links, while our service is almost entirely virtual, or in the "cloud." We believe that any phone-based service that describes itself as "plain" and "old" is probably not best suited for the modern advances of telecommunications.
PSTN: Public Switched Telephone Network
The Public Switched Telephone Network (PSTN) is a series of networks that includes telephone lines, fiber optic cables, cellular networks, and communications satellites. This interconnected series of networks allows different kinds of phones, such as landline and mobile devices, to communicate with each other. The PSTN is sometimes referred to as Plain Old Telephone Service (POTS).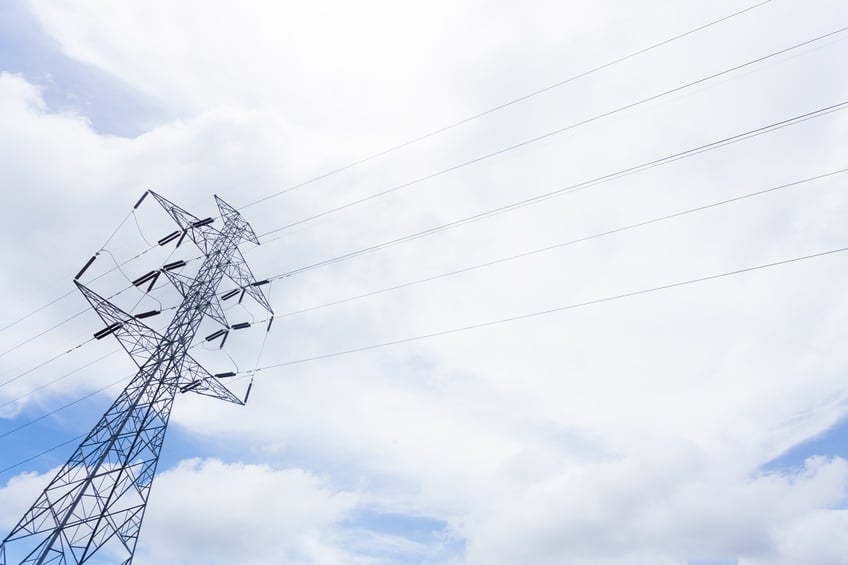 QoS: Quality of Service
Quality of Service (QoS) measures the performance and quality of a VoIP network. A bad QoS can lead to dropped or distorted calls. QoS is normally rated from the perspective of the user.
SIP: Session Initiation Protocol
Session Initiation Protocol (SIP) is an Internet protocol that powers communications over Internet Protocol (IP) networks. SIP is the primary engine of many VoIP phone systems.
UC or UCaaS: Unified Communications or Unified Communications as a Service
Unified Communications (UC) or Unified Communications as a Service (UCaaS) refers to the integration of various communications services such as voice, video, chat, email, and voicemail under a single user interface.
VoIP: Voice over Internet Protocol
Voice over Internet Protocol (VoIP) is technology that delivers voice communications, streaming video, and other media over the Internet. VoIP is also just shorthand for a wide variety of phone services, including hosted PBX, on-premise PBX, and SIP trunking.
"Business VoIP" refers to a class of professional phone systems that can make and take business-quality phone calls via the Internet. Business VoIP phone systems typically offer features such as voicemail, call transfer, and call conferencing, among many others.
A hosted VoIP phone system keeps its hardware offsite, under the maintenance of the service provider. An on-premise VoIP phone system, on the other hand, keeps its hardware onsite, at the business itself. (See: hosted PBX, on-premise PBX.)
WAN: Wide Area Network
This refers to telecommunication networks that cover a large area, linking across regional or national boundaries. It is most effective for business and government entities that communicate with employees and customers from various locations.
XMPP: Extensible Messaging and Presence Protocol
"Messaging" is the most important term to remember in this acronym. XMPP is Junction Networks' way of Instant Messaging, which customers are able to access when signing up for one of our services.
Don't Let Some Letters Scare You Off
Even if you don't settle with a VoIP phone system, the knowledge here can help you make better decisions about your company's communications needs. Here are some additional links to help you in your research: