🎶 "...My Mama told me: You better shop around…" 🎵
Ah, yes, Mama's advice applies in so many situations, including—you guessed it—when shopping for a hosted VoIP service for your business!
One of the best things to do at the beginning of your research is to prepare a list of questions for each hosted phone system you will review. Think about the call features that are must-haves for your business and others that are nice-to-haves but not exactly essential. It's also important to assess how flexible your employees' schedules are: Do staff members travel for business frequently or work from home on a recurring basis?
To help you get started, we've assembled a wide-ranging list of important questions you should ask when creating a business VoIP checklist. While we've put a handful of them below, you can get the complete list for free by filling out the form on the right side of this page. We encourage you to use it in your research and to add any other questions that you can think of to aid your search.
Questions to Help You Evaluate a Hosted Phone Service
Does the Provider Offer Softphone Apps?
Whether your staff members travel to clients' offices or trade shows, or they work from home due to the pandemic, remote working is now commonplace in the business world. Ask each VoIP provider what softphone apps come with their service. These apps enable your traveling employees to make and receive calls, access their voicemail messages, and view their coworkers' availability statuses—making a remote working day just another day at the office.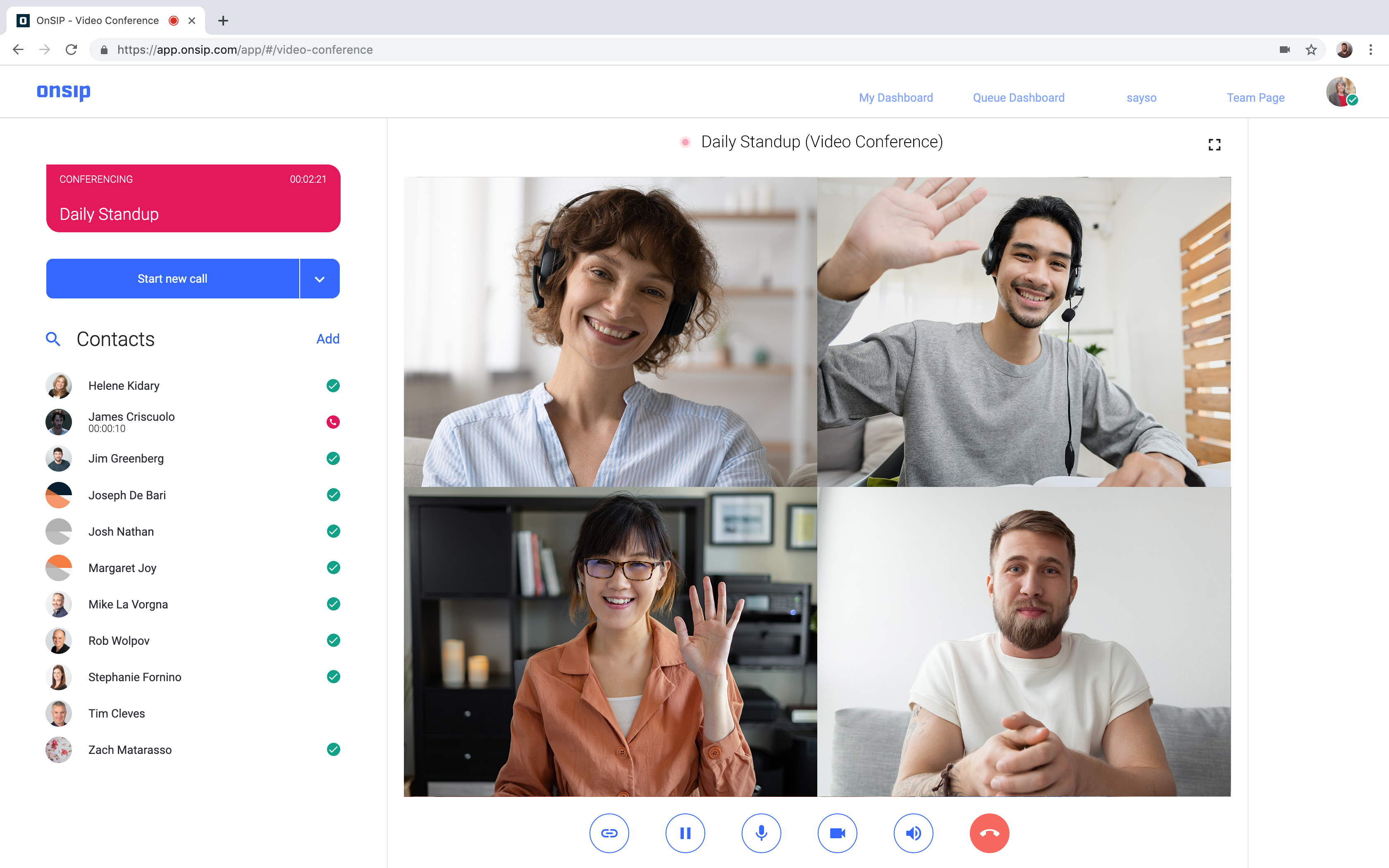 Would the VoIP Phones Work With Another Provider?
If you need to purchase VoIP phones, ask the provider if these phones are locked into the service or if you can use them elsewhere. Having phones that are not compatible with other VoIP platforms will make it very hard to leave the provider if you become unhappy with their phone system. Our suggestion is to find one that does not lock your phones into their service. That way, any devices that you purchase will be a good business investment.
What Integrations With Business Software Applications Does the Provider Have?
Today's hosted VoIP platforms connect with popular business software. Integrations with HubSpot, integrations with Odoo, and integrations with Salesforce (just to name a few) automatically perform tasks like pulling up a caller's contact record, enabling click-to-call from their website portals, and creating a support ticket. Ask the provider about any integrations that the service offers. Setting them up at your organization will help your employees work smarter, faster, and more efficiently.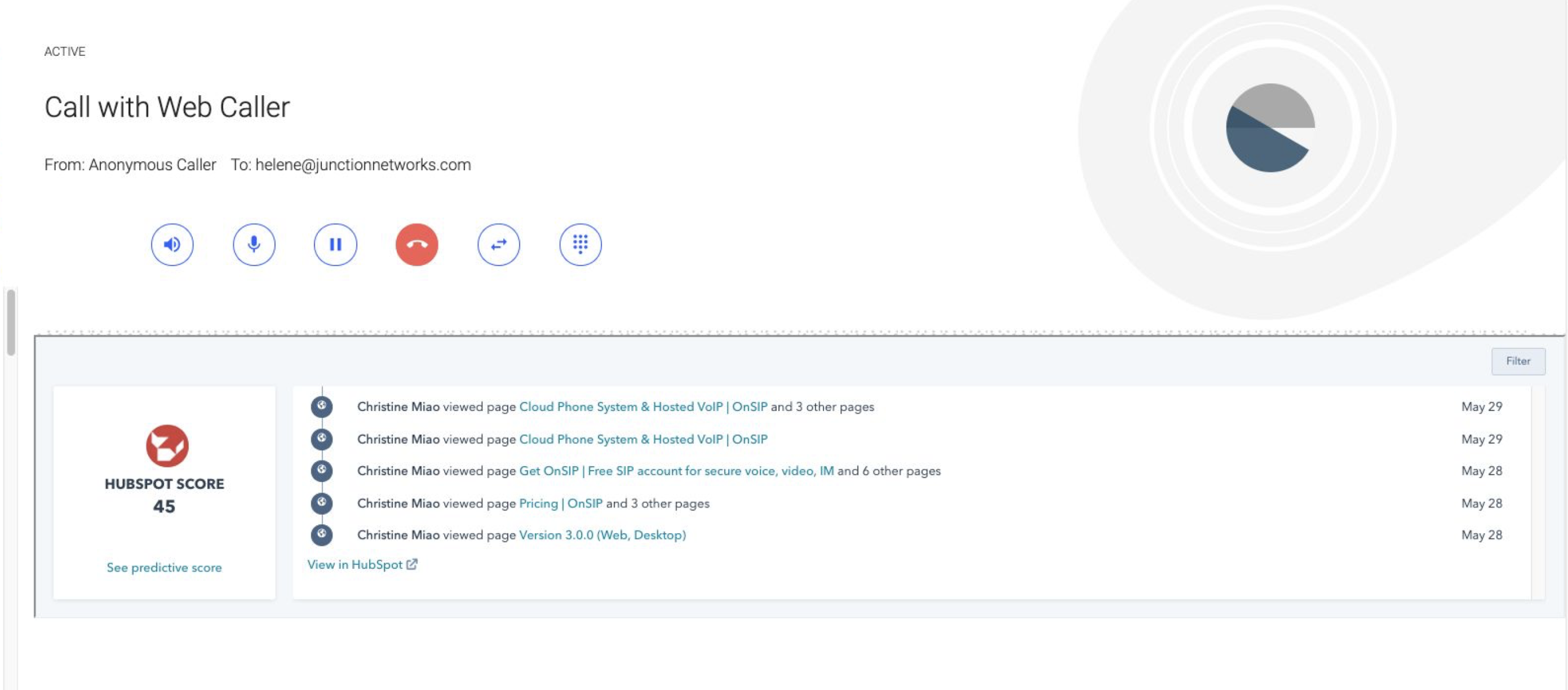 Can I See a History of the Provider's Network Alerts?
VoIP services love to tout claims of 99.999% uptime, what's called "five-9s" in the industry. This basically means that the service is down for only about 5 minutes throughout the year. Ask the provider if they have a documented list of all times that their service was unavailable due to outages. You can trust that providers who have this information publicly available are serious about reliability and keep a watchful eye on their platform's infrastructure.
Is There a Contract?
Acquaint yourself with all terms of the contract: Plan pricing, time length, any restrictions on adding users or features, what's involved in terminating the contract early, etc.
If you can, try and find a provider that does not lock you into a contract that will limit your options for flexibility. OnSIP's pricing plans, for example, are month-to-month so you can be sure that our service will keep up as your business grows while never having to worry about a contract.
What Are the Taxes and Fees?
The pricing advertised on a provider's website may not always show the amount you'll be paying in mandatory taxes. When you get a price quote, ask the sales rep to also include the estimated cost of taxes and other additional fees. You'll likely have to pay sales tax and other telecom-related fees to federal, state, and county authorities.
Are There Any Termination Fees?
Find out beforehand what the cost is if you need to end the contract early, or even if you have the option to do so. If you go with a provider that has contracts, make sure you can get out of it early with as little cost as possible. That way, if you don't like the hosted phone service, you won't be stuck with it for months (or even years) on end.
What Is the Average Tenure of the Provider's Support Representatives?
The average tenure of reps in a VoIP provider's support department gives you a general idea of how experienced the support staff is. Weigh this information in your comparison of providers. If the average tenure of support reps is a few years, you can be sure that these reps know the ins-and-outs of the platform and will be a knowledgeable resource for when you have troubleshooting questions.
Download Our Top Questions to Ask Guide to Help You Find a Hosted Phone System that You Love
Armed with a list of questions like these, you'll be sure to find a VoIP service that is reliable, secure, and meets your business's unique needs. Don't forget to download a free copy of our guide, Top Questions to Ask When Researching Hosted VoIP, using the form on this page. Rely on it to start your research off on the right foot.