When considering VoIP phone options, you'll notice that they vary in Ethernet speeds and support for Power over Ethernet (PoE). These features may seem like minor details, but they can actually affect the deployment of your phone system, the cost of your networking setup, the amount of physical space in your office, and other maintenance considerations.
Ethernet speeds and PoE both involve the Ethernet port on your VoIP phone. But what separates these technologies, and how do they affect other elements of your hosted VoIP setup? Here's an overview of how Ethernet speeds and PoE can influence your phone system.
Ethernet Speed: 10Mbps vs 100Mbps vs 1000Mbps
Your ISP's internet connection will likely vary between 100 Mbps and 1 Gigabit (1000 Mbps). This determines the speed of your internet, which affects the quality of online activities such as voice/video streaming, file downloads, and web page load times.
Ethernet ports, on devices such as VoIP phones, are manufactured with internet speeds in mind. Ethernet ports on VoIP phones on the market today support 10 Mbps, 100 Mbps, and/or 1000 Mbps (1 Gbps / gigabit) connections. 10 Mbps is primarily used on entry-level models and older phones, 100 Mbps is used on entry-level and mid-range phones, and 1000 Mbps is available on mid-range and executive class phones.
10 Mbps
You should be able to make and take VoIP phone calls without issue using a 10 Mbps Ethernet port. The average VoIP call takes up about 100 Kbps of bandwidth, which means 10 VoIP calls will take up about 1 Mbps. Theoretically, you should be able to make 100 concurrent VoIP calls with a 10 Mbps connection, something that even the busiest operators never see.
If 10 Mbps is sufficient for just about any VoIP user, then why do higher options like 100 Mbps and 1 Gigabit exist at all? The answer has to do with the progression of network technology. 10 Mbps is relatively outdated on routers, switches, and other network devices, and few ISPs offer 10 Mbps internet plans.
Furthermore, Ethernet cables for 10 Mbps are becoming harder to locate, due to a dip in production. A VoIP phone with just a 10 Mbps Ethernet port runs the risk of incompatibility, or poor optimization, with your network. If you're running apps, video calls, and other web-based features on your 10 Mbps phone, the bandwidth may be insufficient to run all of these services.
Issues may also arise if you choose to use your VoIP phone as a network switch. Under this arrangement, you plug your computer into your VoIP phone with an Ethernet cable. The phone, which is already receiving an active internet connection, can in turn pass that connection onto the computer. 10 Mbps is fine for just VoIP calls, but for web services such as email, web surfing, and streaming video, your connection can suffer.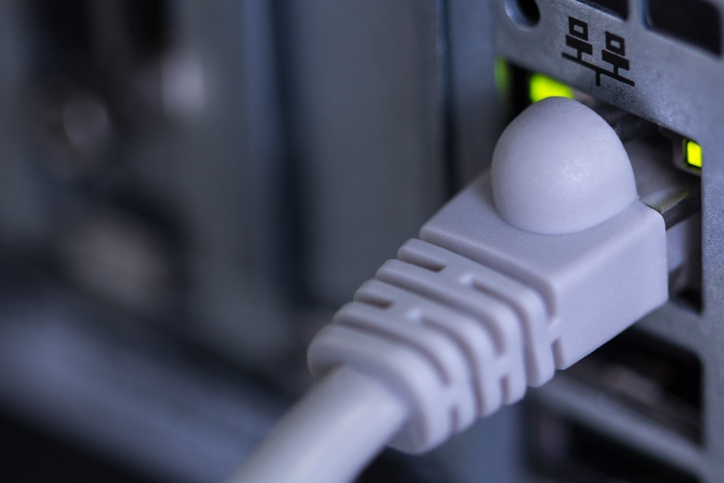 100 Mbps
The question, again, is not about whether 100 Mbps ports can handle your calls calls. Rather, it's about network optimization. Compared to 10 Mbps ports, 100 Mbps ports are easier to setup up. For one, 100 Mbps Ethernet cords are still widely produced. Most routers, switches, and other network hardware readily support 100 Mbps. A 100 Mbps connection is typically sufficient for the needs of a small to medium business.
If you decide to use your VoIP phone as a network switch, a 100 Mbps Ethernet port will remain about 10 times faster than 10 Mbps. This difference will be noticeable when your computer is using web services. 100 Mbps will also allow you to use apps, video calls, and other web-based services without serious disruptions.
1000 Mbps (1 Gigabit)
A Gigabit Ethernet port is 10 times faster than 100 Mbps and 100 times faster than 10 Mbps. There's no question that a Gigabit port can handle your phone traffic. As the latest entry in consumer network technology, Gigabit hardware, cabling, and bandwidth will be around for the foreseeable future.
Acting as a network switch, Gigabit phones provide superb internet connections for personal computers. Gigabit ports are also backwards compatible with 10 Mbps and 100 Mbps Ethernet ports, so plugging an older device into such a port doesn't impact the performance of Gigabit devices connected to the same switch. A Gigabit phone is ideal for using apps, video calls, and other web-based phone services.
What Ethernet Speed Does My Phone Need?
It's rare to find 10 Mbps network ports or switches these days, and it frankly doesn't make much sense to seek them out. A VoIP phone would have to be old and outdated to have only a 10 Mbps port, so that's a sign to avoid the device altogether.
VoIP phones with 100 Mbps ports, and increasingly, Gigabit ports, are the de facto standard for the industry. The calling experience will not differ much between a 100 Mbps phone and a Gigabit phone. The choice between the two ports really comes down to how much future-proofing matters to your network, since most routers and switches are moving exclusively to Gigabit ports.
If you can get a Gigabit phone at a good price, it might make some sense to purchase it over a 100 Mbps phone, especially if you plan on using apps, games, video calls, and other web-based services. However, if the Gigabit phone is significantly more expensive, you'd basically just be paying more money to have the same calling experience. See our Polycom VVX comparison series for a sample breakdown of popular phone models by port speed.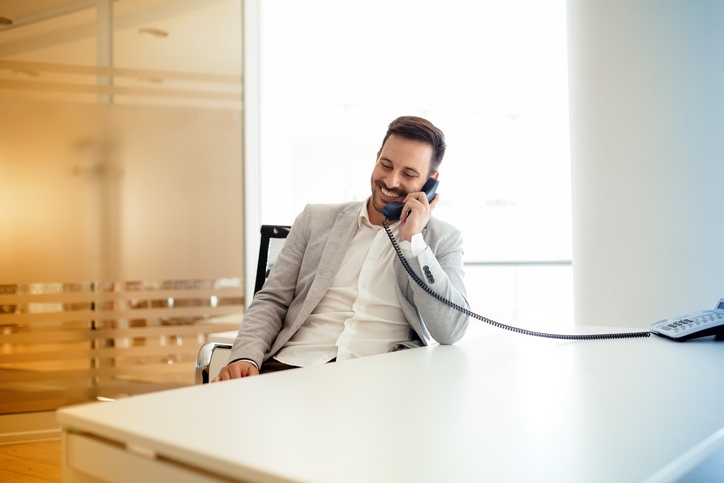 Power over Ethernet: PoE vs PoE+
Power over Ethernet (PoE) is a technology that allows you to power your device with an Ethernet cable, instead of an A/C adapter. PoE works by injecting a tiny electrical current into an Ethernet cable by a router or a similar device. When these cables flow to a PoE-enabled Ethernet port on a VoIP phone, the phone is powered on.
There are two types of Power over Ethernet: PoE and PoE+. PoE is the standard version found in most VoIP phones. PoE+ is a newer and slightly more powerful version of the technology. PoE and PoE+ both:
eliminate the need for separate power and data cables;
allow you to install PoE/PoE+ devices anywhere, without a power outlet, so long as the cables stretch;
save on installation, maintenance, and energy costs;
enable power-saving and on/off controls from remote devices;
make it easier to perform power cycling (turning a device on and off remotely);
make it easier to perform diagnostics and status reporting on power used by devices.
The biggest difference between these two options is the maximum amount of power they provide. PoE can deliver a maximum of 15.4 watts, while PoE+ can deliver a maximum of 25.5 watts. You'll find PoE+ in bigger devices that need more power to operate, but for the most part, VoIP phones on the market will only need PoE capabilities to power via Ethernet.
PoE+ devices can also be connected to standard PoE switches or injectors found on routers. When this happens, the PoE+ device will restrict how much power it uses accordingly, but will still receive PoE level power. Similarly, PoE devices can be powered by routers with PoE+ injectors.
Do I Need PoE on My Phone?
Not all phones support PoE, but it's a nice feature to have, especially if you have many users, cords, or devices at your office. There's no right or wrong PoE option when it comes to purchasing phones. The only thing you might want to consider is if the phone you're purchasing requires PoE+. In that case, you'll want to make sure that your router or network device can deliver enough current to charge the phone fully.
Harness Ethernet for Better Business VoIP
PoE support and Ethernet speeds can affect your VoIP experience no matter what type of business you manage. PoE can conserve space, save on installation and maintenance costs, and make setting up your phone system easier. Ethernet speeds between 100 Mbps and 1 Gigabit will give you the kind of call quality and reliability your business phone system needs.
While your phone's Ethernet ports might seem like a small consideration, they can play a role in how your hardware is deployed and what type of phone service you experience. These features may not necessarily be as important as HD voice quality, number of SIP lines, phone design, or feature functionality, but they are something to consider the next time you're shopping for a phone. For in-depth reviews on leading VoIP phone models, check out our phone reviews page.