Business VoIP adoption continues to soar as organizations aim to lower their phone bills and increase their productivity. We have seen customers cut communications costs by 84% by finding the right business VoIP service for their needs.
But, while there are big payoffs, migrating to a better phone solution can seem like a hefty project. That's why, with over a decade of experience in helping businesses make the switch, we decided to publish a Business VoIP Checklist.
Business VoIP Checklist: Preparation and Research
1. Evaluate your phone needs
This is a simple step to prepare conversation points with business VoIP providers. Answer the following questions:
Do you need VoIP phones, or do you have them? If you have them, you can look for a Bring Your Own Device (BYOD) provider that's interoperable with your existing phones.
Do you have any employees who work at home or on the road? If you do, you can look for a provider with a softphone application that'll enable your team to answer work calls from anywhere.
Do you need conference phones?
Does every employee's desk have access to a broadband Internet jack and power outlet? If you are using desk phones, you will need a wired Internet connection for each desk. If you do not have enough power outlets to plug each phone in, you can purchase phones with Power over Ethernet (PoE) connections.
2. Decide which business VoIP features are critical
The common features on a business VoIP checklist include: extension dialing, voicemail-to-email, auto attendant, and ring group routing rules. But today's top services offer much more, from video chat apps and presence for collaboration, to a live call queue dashboard for sales operations. If you do not already have a full list in mind, you can check out our Business VoIP Features Guide, with over 50 features and explanations.
3. List other cloud platforms your business uses every day
Modern business VoIP providers often offer integrations with other hosted products and services, e.g. CRM, help desk, marketing automation, conferencing, and sales enablement platforms. Think about the tools your business uses every day (e.g. Salesforce, Zendesk) so you can inquire about integrations offered by business VoIP providers.
4. Test your network for VoIP readiness
Running real-time communications on your network is a lot like streaming Netflix or Pandora. It can be bandwidth intensive if multiple people are on the phone at the same time, so you'll need to ensure you have enough bandwidth to support your calls. To test your network and learn about other key benchmarks, visit our free VoIP Test.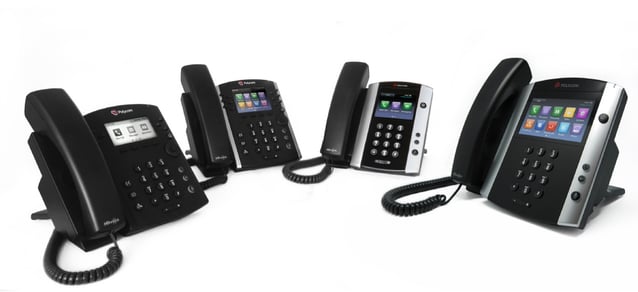 5. Gather your phone bills
When asking for a quote from a provider, having a previous phone bill in hand can help you describe your call usage. It's also handy for determining your savings when you receive a quote from a provider.
6. Get quotes, proposals, demos, and trials
Once you have your requirements, you are ready to approach business VoIP providers. Of course, we hope you will consider OnSIP. But if you're looking for a list of our top competitors and how we match up, check out our Business VoIP Comparison Guide.
We also recommend testing. Be sure to tour the provider's administrative portal and ask how you can make test calls. This will allow you to review usability and quality.
7. Ask about number portability
If you have existing phone numbers that you wish to keep, ask the provider to check on portability. The provider may not be capable of porting your phone number to their service, so it's better to find out upfront.
8. Select your provider
We strongly recommend you choose a VoIP provider that not only meets the requirements you have outlined using this business VoIP checklist, but also offers a free trial, a no contracts option, and a BYOD policy. That way, you are not bound to your provider in case the service is not as you expected.
Business VoIP Checklist: Deployment
1. Purchase phones (if needed)
After you've selected a provider, order the IP phones that meet your needs. Some VoIP providers sell the phones; others, like OnSIP, will let you purchase from a wider variety with partner vendors. Pro tip: If you are purchasing from a separate vendor, ask the vendor for a list of phone MAC addresses. This will help you assign phones to users faster!
2. Submit a Phone Number Port request (if needed)
All telephony providers must work through a Local Number Portability (LNP) process that typically takes 2-4 weeks to complete. You will want to ensure that you can allot time to receive your phones and setup your account prior to the port completing. If you are concerned that you will not have the time, you may want to hold off until step 4 is complete; we have listed this as step 2 for the most time-optimized approach to migration.
3. Create your custom recordings
It is likely that you will want a customized auto attendant and some basic announcements. If you don't already have these recordings, you can record them yourself, using a quality microphone and recording software. Or, you can pay for voice talent using a service like Voices.com. Just be sure to ask your business VoIP provider what size and type of file you should record.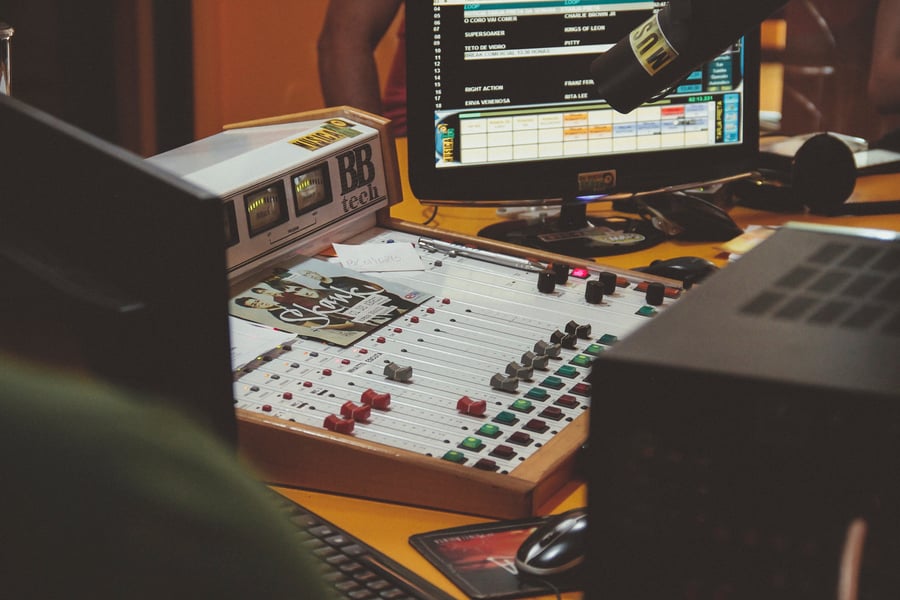 4. Set up your business VoIP account
Many business VoIP services are intuitive and offer their own checklist for getting started. Here are the typical steps:
Create your users
Add your phones (by MAC address)
Assign your phones to users
Assign voicemail boxes to users
Create your call groups and/or queues
Upload your recordings
Create your auto attendant
Configure your business hour rules and call routing rules
Of course, if you are leveraging more features, there will be more steps. But don't worry, your provider should assist you with the setup process.
5. Register your phones and make test calls
When you receive your phones, you should be able to plop them on desks and boot them up, ensuring the right employee has the right phone per the Administrative Portal (by MAC address). However, pending your phones and VoIP provider, this may be a bit more work. Refer to your provider, and once successfully registered, make some test calls! Occasionally, you may experience a hiccup with your network (e.g. calls affected by a firewall). Your provider can assist in tweaking your router and firewall settings accordingly.
If you are registering softphones, this might be as easy as sending your employees instructions for downloading and logging into their softphone. Again, refer to your provider for more details.
6. (Optional) Set up temporary phone number forwarding
If you are all set to go with your new provider, but your porting request hasn't yet completed, you can request temporary phone number forwarding, a.k.a. Temporary DID Forwarding. This is where your new provider gives you a temporary phone number and directs it to your auto attendant. Then request your old provider to forward all calls to that number.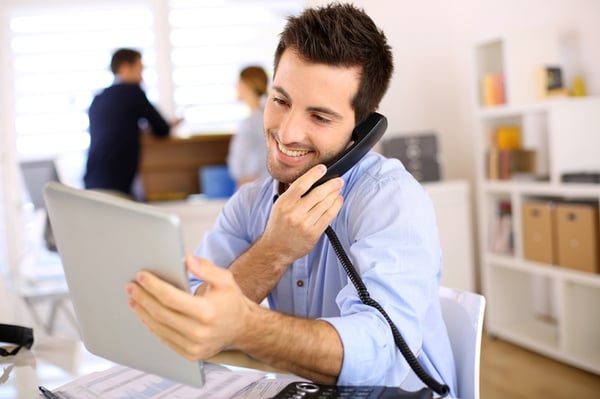 7. Set up add-ons and integrations
Typically, third-party integrations are not the mission-critical part of the phone system and may require everything else to be setup properly before configuring. If you haven't already, download and install any plugins or add-ons that you desire with other cloud platforms.
8. Train your staff
When you're all set to go, you may want to hold a few demos with your staff on how to use the new phone platform, or send them information. Key lessons include:
How to access the voicemail manager
How to install and use a click-to-call plugin integration
How to login to your new collaboration app or softphone
We hope you have found this business VoIP checklist helpful. For your convenience, you can download and save this checklist by clicking the button below!