Excellent! You've decided to set up a hosted VoIP service for your business. Soon, your staff will be video conferencing on their laptops, using VoIP apps on their cell phones to answer work calls, and taking advantage of productivity-boosting integrations with business software.
But first, you need to select the right VoIP provider. As you start your research, download a free copy of our guide, Everything You Need for Hosted VoIP, by filling out the form on the right. To get an idea of the details within its pages, read on for some basic info on requirements and equipment you'll need for your VoIP deployment.
A Very Brief Introduction to VoIP
VoIP stands for Voice over Internet Protocol, and it's the technology that enables you to make phone calls over the internet. VoIP digitizes sound waves from your voice into small data packets. These packets are then sent over the Internet to the person on the other end of the line. (For more details on how this works, check out our deep dive What Is VoIP? blog post.)
VoIP System Requirements
Since VoIP calling will use your Internet connection, you need to make sure that your business has enough bandwidth to transmit VoIP traffic alongside other daily network use. Review these VoIP system requirements to help you establish good call quality:
Minimum Bandwidth for VoIP Calling
As a general guideline, you can expect one VoIP call to need less than 0.5 Mbps (at a minimum). For video conferencing, you'd roughly need at least 6 Mbps. (FCC)
VoIP Test
You can take a VoIP test to see how your Internet connection would handle VoIP traffic. It's best to test your network a few times throughout the day and then take an average of your results. And when you need to interpret VoIP test results, we've got you covered there, too. 😉
What Equipment Is Needed for VoIP?
A hosted VoIP service is exactly that—hosted. This means that the provider securely houses and administers the servers and other hardware of the VoIP system, and you connect to it over the Internet. However, you will need a couple of small pieces of equipment at your office.
Router
You already need a router to deliver Internet to your office space. Your VoIP traffic will tag along and use the same device. Because of this, it's important that you have a commercial-grade router to handle the entirety of your employees' daily use—including VoIP calls and video conferencing. Read over our post on best business VoIP routers to learn about important router features and considerations when choosing one for your organization.
Desk Phones
While not necessary when using a VoIP service, you may choose to furnish your employees with desk phones. You'll need to purchase specialized devices called IP phones; otherwise, you'll have to buy a VoIP adapter that enables you to use landline phones with your new service. IP phones look and feel exactly the same as their landline counterparts. However, instead of connecting to a wall phone jack, they connect via an Ethernet cable or Wi-Fi.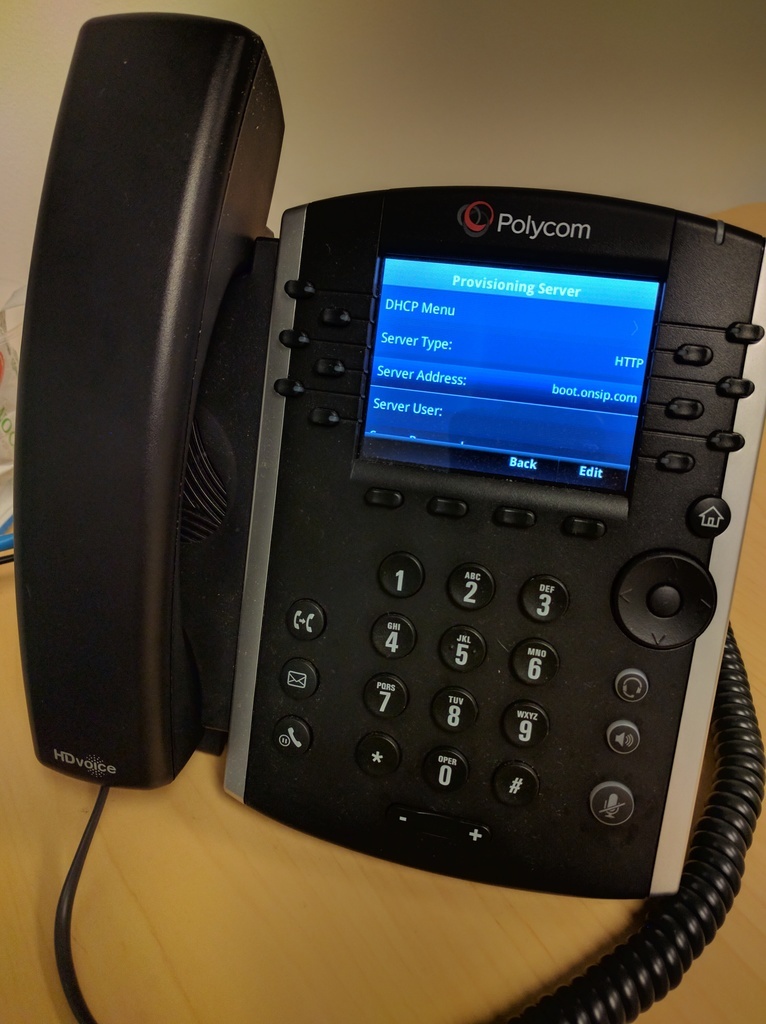 Make sure to ask all VoIP providers that you contact if you can purchase IP phones from a third party or if you must use phones that the provider sells. If the latter, those phones are most likely 'locked' to the provider, which means you can't use them with another service (in case you need to switch providers at some point in the future).
Consult our free guide for more information on manufacturers and common phone features.
Conference Phones
If you have a larger company that has frequent conference calls, you can also purchase conference phones to work with your VoIP system. These phones have large speakers, touchscreens, and conference call functionality.
Softphones
Another option available to you is to have your employees use softphones. Softphones are software-based telephones available in a web browser window or as an app on computers, laptops, and mobile phones.
Softphones can be used in place of or in addition to IP phones—in fact, most softphones now have more features and functionalities than desk phones! And they are incredibly useful in connecting remote working employees with colleagues in the office.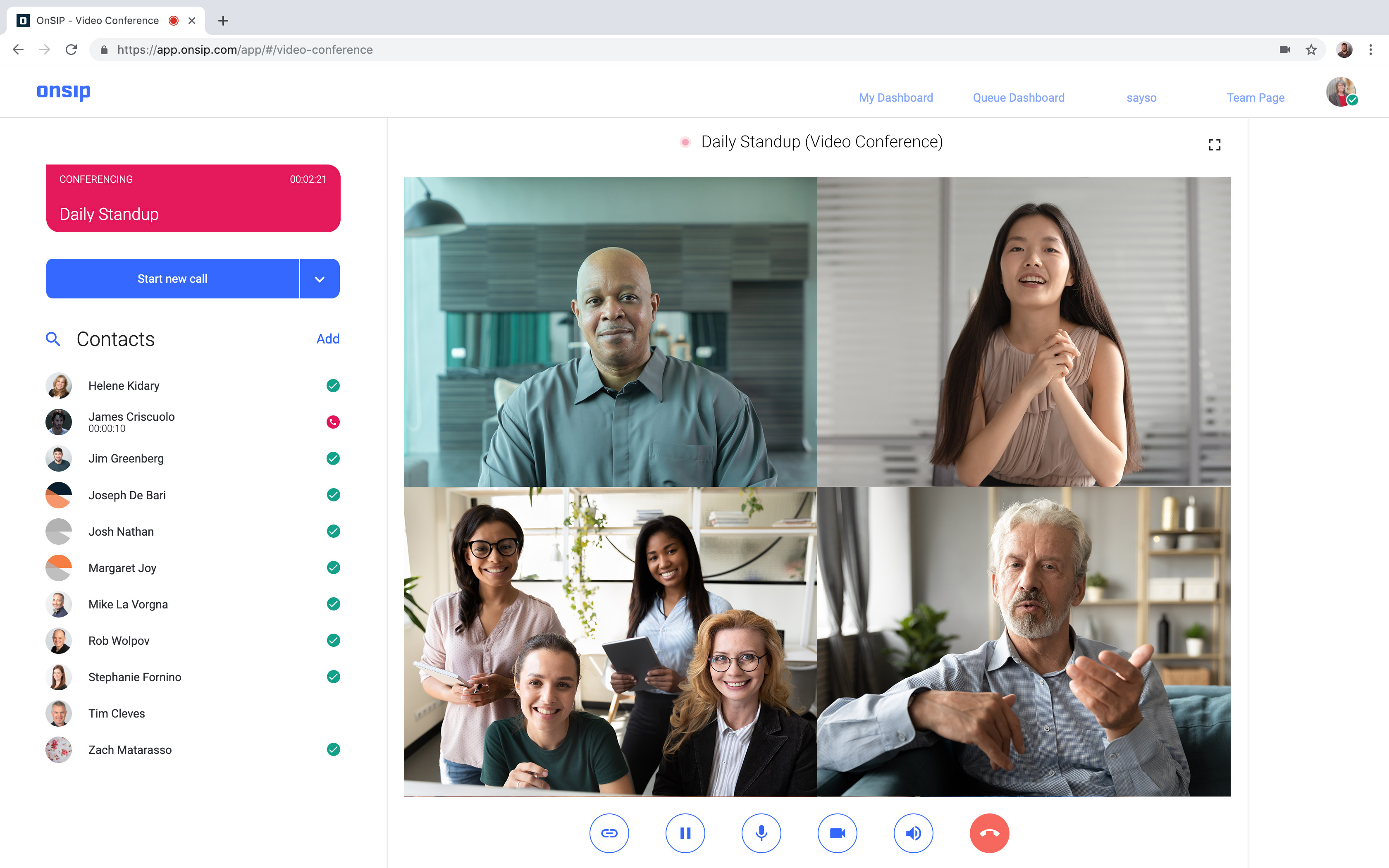 Third-party softphones do exist, but most VoIP providers have free softphones for their customers to use. These apps will offer the best tailored user experience for that particular VoIP service.
Find the Best Hosted VoIP Phone System for Your Company
With your free copy of our guide in hand, you'll know what equipment is needed for VoIP at your business. And when you're ready to start contacting a few providers, review our companion post on the top questions to ask when researching a hosted VoIP phone system. These questions will help you understand exactly what each service offers and which one best meets your unique needs.