One of the primary reasons for adopting VoIP is costs savings. Businesses that switch to VoIP see average savings of 50 to 75 percent per month. With no maintenance or hardware costs, hosted VoIP eliminates the overhead fees that come with other phone systems.
The cost effectiveness of VoIP service also translates into the trial phase, when prospective customers can try a service with little to no financial commitment. At OnSIP, we provide a 30-day free trial for all our features and plans. Other providers have similar programs that are free or refundable for a certain number of days.
While some companies may be comfortable using free softphone and webphone solutions to test a VoIP service, most businesses prefer to use a physical deskphone. But having to purchase a phone just to try a service is committing and time-consuming, especially if you don't already have VoIP service.
Many hosted VoIP companies recognize this disparity, which is why they loan deskphones out to prospective customers. A "loaner" phone offers the freedom to try out a hosted VoIP service without incurring costs.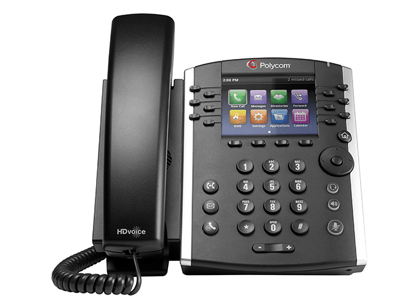 Ask your VoIP provider for free loaner phones
Some VoIP providers will loan VoIP phones, also called IP phones and SIP phones, to prospective customers so they can trial the service without having to purchase equipment. This reduces the cost of entry for trialing the phone service, which makes the customer more likely to try, and adopt, the provider.
Typically, a provider will send anywhere from one to five phones, or more for a large business. The number of phones sent usually depends on the size of your company and the needs of your business. In general, the service provider will do its best to provide you with phones you need to test all the functionality and features that your business requires.
If you're not sure if a VoIP service offers loaners phones, talk to a salesperson or account manager. They will typically have a range of models that are popular among customers and suitable for your particular situation. Some VoIP providers also sell IP phones directly to customers. In this case, you can browse the provider's online store for models you want to try, and request them from the company.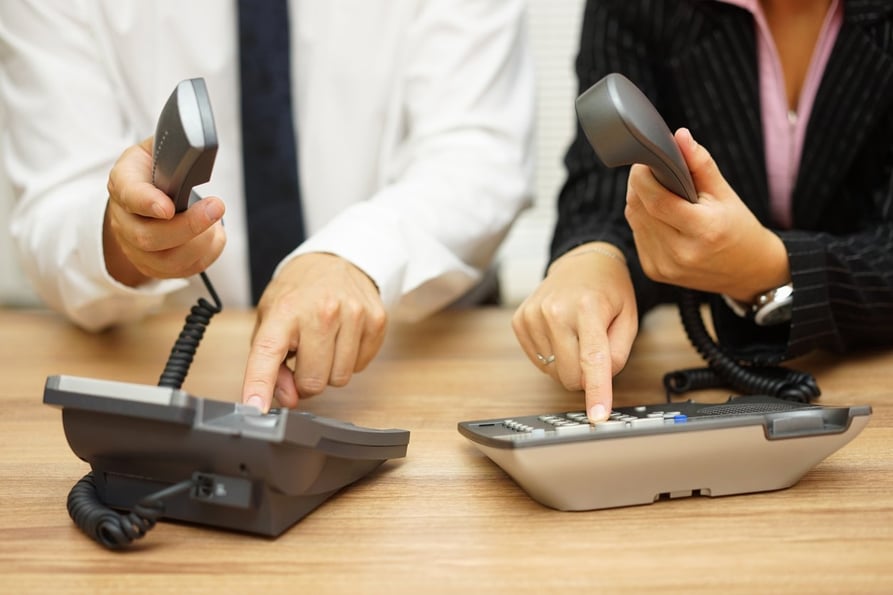 Test loaner phones with your VoIP service
Getting your VoIP loaner phone up and running involves a phone registration process. The amount of time this will take depends on your VoIP provider. Some providers offer IP phone booting, which simplifies the process of registering specific phone models with a VoIP service. If a phone is not available on a provider's boot server, or your provider does not have a boot server, you will have to manually configure the phone in order for it to work.
Typically if a VoIP service sends you a loaner phone, they will help you with setting up the device. The level of support can vary from emailing you DIY online resources to talking you through the registration process on a call to configuring the phone on-site at your office. This process will give you a good preview of what the provider's customer service is like. You can find out if the provider has an online Knowledgebase, what their support hours are, how the support team operates, and other quality of care issues that could affect your purchasing decision.
When testing phones, it's important to consider the people who will be using the phones the most. This includes receptionists and managers, call center or support agents, and other frequent phone users. You want the phones you're testing to withstand the highest call volume and most complex routing scenarios your company will encounter.
Here are a few basic features you may want to assess with your loaner phone(s):
Handset and speakerphone voice quality
3-way or 5-way calling and conferencing
Making blind and attended transfers
Basic calling features such as mute, hold, call forwarding, and redial
Setting up Busy Lamp Field (BLF) and assigning softkeys
Adding new lines and accounts
Listening to and accessing voicemail messages
If you're having trouble with basic phone functionality, such as transferring or holding a call, extension dialing, or speakerphone static, contact the provider's support team for help. You want to make sure the issue is not related to an improper phone system setting before assuming there is a problem with phone itself. If there is a problem with the actual phone, ask the provider to send you a different device.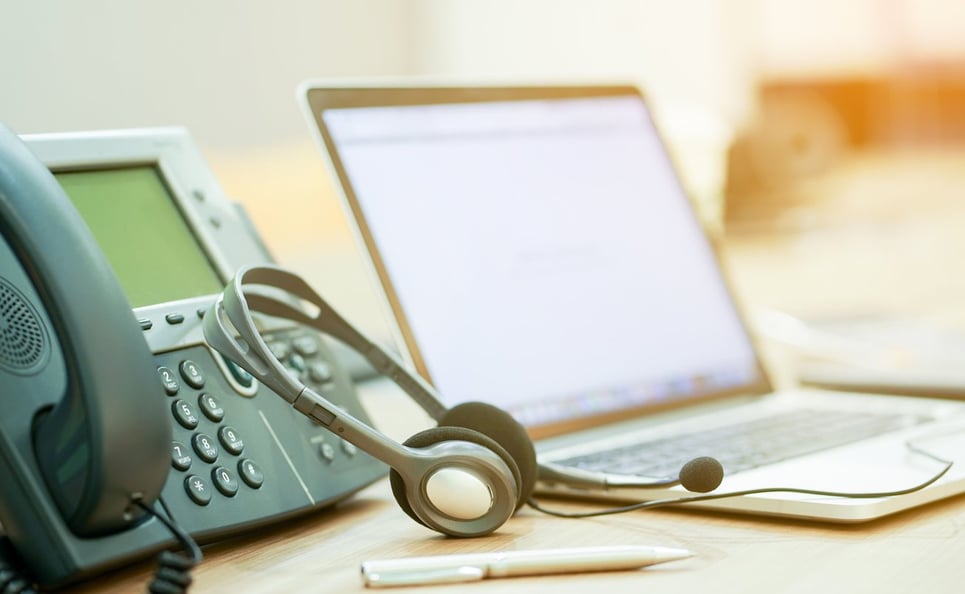 VoIP Loaner Phone FAQs
Q: Why can't I use my current business phones to test VoIP?
If you're coming to VoIP from a non-VoIP provider, you should definitely request a loaner phone. Landline phones can't access the Internet, because they make calls through copper wires, and hence can't be used with a VoIP service.
You'll need an Internet enabled phone - an IP phone - to access VoIP services. Design-wise, IP deskphones look very similar to landline phones. They use the same dialpad, have similar handsets, and boast many of the same functions.
Even if you already use VoIP, you may need to employ loaner phones. Some VoIP services use proprietary "locked" phones that you can't use with other services. In that case, your VoIP phones won't work with the new service you're trialing.
Q: Which phone models should I request?
The differences between phone models within a brand's specific line may not be significant (e.g. Polycom VVX 300 vs 301), but differences between brands can be. Ideally you want to test loaner phones that will eventually be the models you deploy and use at the office. Trying a fancy videophone well out of your price range makes no sense.
Your VoIP provider can provide recommendations based on their experience with other customers on what phones have worked for businesses like yours. For more information on leading VoIP phones, visit our VoIP Phone Review section and download our Top Business Phones Guide.
Q: What if the VoIP provider doesn't have the phone I want?
Providers that offer loaner phone programs should have a suitable phone for your business. However, if you have a specific phone in mind that is unavailable for loan but compatible with the VoIP service, you can try ordering it from Amazon and returning the undamaged device within 30 days for a full refund.
Test your phones for an easier business VoIP trial
When your VoIP trial period is over, you'll have to decide if you want to become a paying customer with the service. If you do become a paying customer, the service provider might allow you to keep the loaner phones, free of charge. If you do not become a customer, you'll have to return the phones. Practices vary, but providers will typically pay the return cost of shipping.
Requesting loaner test phones is a convenient way to test out certain calling features and call quality before making a commitment to a VoIP provider. By removing the cost of buying a new phone, and using one that the company is already familiar with, you will have a better idea of whether or not a VoIP phone system is suitable for your business.