Nowadays, people have so many options for real-time communications over the Internet. Voice and video calling are offered in a variety of forms, including in standalone apps, embedded media, and IP-based communication services.
Voice over Internet Protocol (VoIP) is one of the most popular standards for voice and video calling over the web. But not all real-time communications services implement VoIP in the same way.
Consumer VoIP is found in platforms such as Google Voice, FaceTime, and Skype. These apps use the Internet to enable free voice and video calling between eligible parties. Consumer VoIP is typically designed for use by individual users for personal use.
Business VoIP is designed for small, medium, and large businesses. In addition to voice and video calling, these services also have features such as call routing, Bring Your Own Device (BYOD), CRM sales enablement, and host of other enterprise phone system features.
Both services align in the underlying technology (VoIP) and the kind of services offered (voice and video calling). But these two are not the same, and we want to offer a clearer picture of what distinguishes each. In this blog, we'll compare the similarities, and differences, between consumer and business VoIP.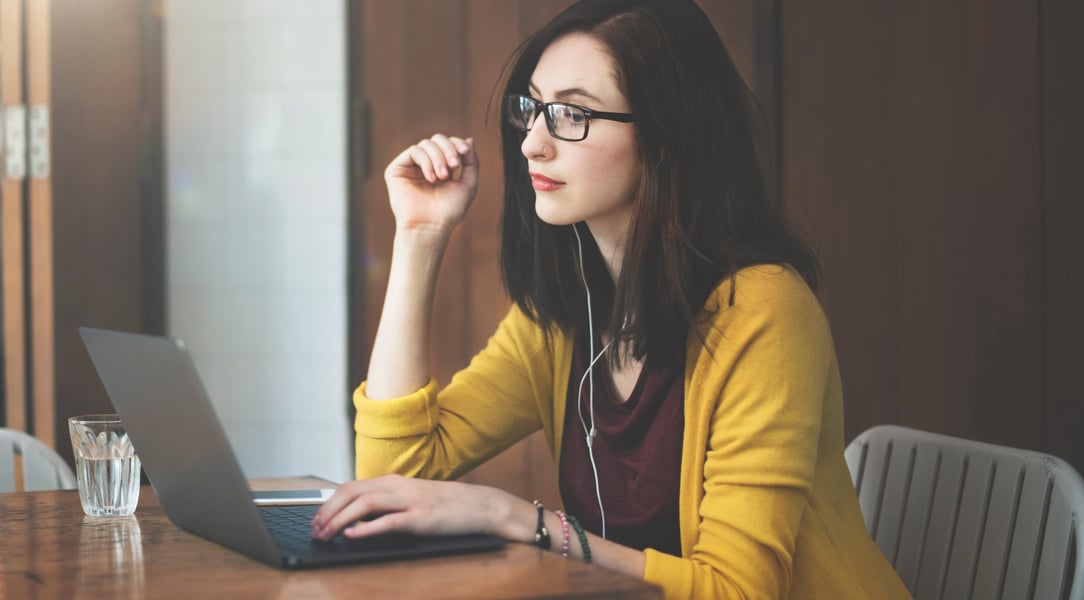 Features
Consumer VoIP platforms offer basic voice and video calling in a web browser or on an app. Some of these services might also offer instant messaging, video conferencing, Direct Inbound Dialing (DID), phone number registration, calls to landline and mobile devices, SMS messaging, domestic and international calling, and cellular connectivity.
Voice and video calling also are the backbone of business VoIP. But these services are capable of much more than just initiating and receiving calls. They also route, control, and analyze call traffic, and offer key features such as virtual receptionists, business hour rules, music on hold, customer queues, call recording, site-wide announcements, and dial-by-name directories.
These are functions that don't typically come with popular consumer VoIP products such as FaceTime or Skype. Conversely, many business VoIP providers do have almost all the features offered by consumer VoIP.
Business VoIP services are increasingly offering third party integrations with leading platforms such as Salesforce, Zendesk, Office 365, Slack, and more. These integrations increase efficiency amongst employees, saving time and money in the process. Business VoIP phone systems also offer the following features:
Local Number Portability (LNP), or the ability port over an existing phone number
Ability to call numbers in the 900 area code
Toll free number registration
Vanity number registration
Both consumer and business VoIP usually offer free calling for "in-network" callers. With consumer VoIP, these in-network callers are users of the same app/service (e.g. Skype-to-Skype). For business VoIP, free in-network calls can be made to anyone on your phone system. But in-network calling can mean a variety of things to different services, so make sure to research your options thoroughly.
Ease of Use
A major distinction between consumer VoIP apps and many business VoIP services is how the user is 'tied' to the service.
With consumer VoIP, you can usually only access the service's features if you're using the app itself. For example, you can't access Skype's services by using a third party softphone such as Bria. You have to use the Skype app to access Skype.
On the other hand, many business VoIP companies allow you to access their services on a variety of devices, including VoIP phones, softphones, webphones, tablets, mobile devices, Internet browsers, and any other SIP compliant device or app.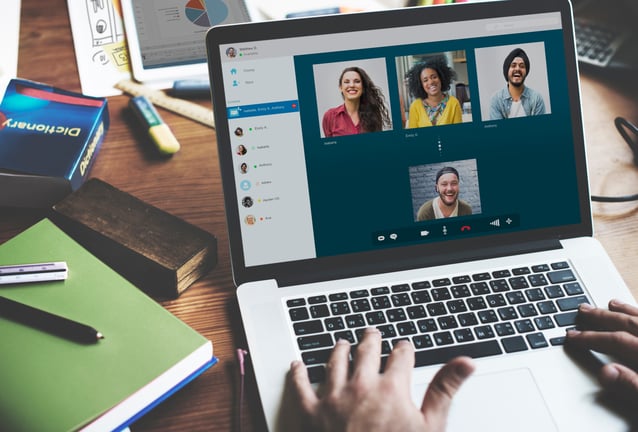 Consumer VoIP apps are easy to download and setup. Once you've authenticated your account, you can sign in and make calls to other users of that app. However, you will have to enable, and pay for, calls to and from mobile and landline telephones.
In comparison to an app like Skype, business VoIP requires more manual setup and configuration. This is because business VoIP gives you more control and leeway to customize your phone system. In addition to setting up organization-wide features, each user on the system can be configured differently. To make this process easier, business VoIP services typically come with web-based admin interfaces. These portals are used to set up and make changes to the phone system in real-time.
While most business VoIP services take days or weeks to set up, a select few offer a streamlined onboarding service. Here's an example of how you can set up a DIY phone system for a small business in less than an hour.
Network Quality
Consumer VoIP is typically run via Peer-to-Peer (P2P) connections, meaning that the service relies entirely on the Internet connections of the users involved. If any of these connections is subpar, or average, the call quality can degrade.
For this reason, consumer VoIP platforms do not offer service guarantees. If the service goes down, or if your own Internet connection runs into problems, there's no interactive customer support available for you.
Business VoIP services use their own network architectures to route calls to and from callers. The caller's Internet bandwidth can affect call quality, but business VoIP networks themselves are oversubscribed to ensure that call will not be dropped.
These arrangements allow business VoIP providers to guarantee a certain quality of service in the Service Level Agreement (SLA). The gold standard for business VoIP uptime is known as the "five nines", or 99.999% availability.
However, while business VoIP providers may guarantee uptime on their end, there can be other issues due to ISPs, carriers, and other entities in the network that could affect your VoIP call quality. That's one of the reasons business VoIP providers provide dedicated customer support via phone and Internet.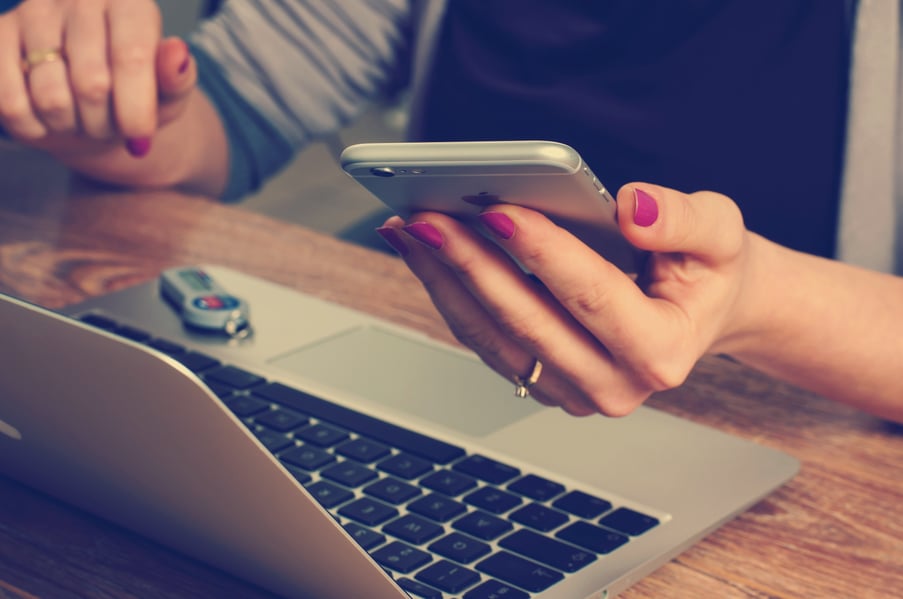 Voice and Video Quality
The voice and video quality of VoIP calls are affected in no small part by the codecs of any given app. A codec is a program that turns raw voice and video data into the content that we actually see and hear on the other end of the line.
The codecs available for consumer VoIP vary, but typical audio codecs can include AAC, SILK, G.729, and Opus. The industry standard business VoIP audio codec is G.722. This codec is typically advertised as "HD voice" by providers. It's a "wideband" codec, with twice the call quality of a landline telephone, and has a data rate of up to 64 kbit/s.
For comparison, the G.729 codec has a data rate of about 8kbit/s. That's 56 kbit/s of difference in sound quality. Popular video codecs used by both consumer and business VoIP services include H.264 and VP8.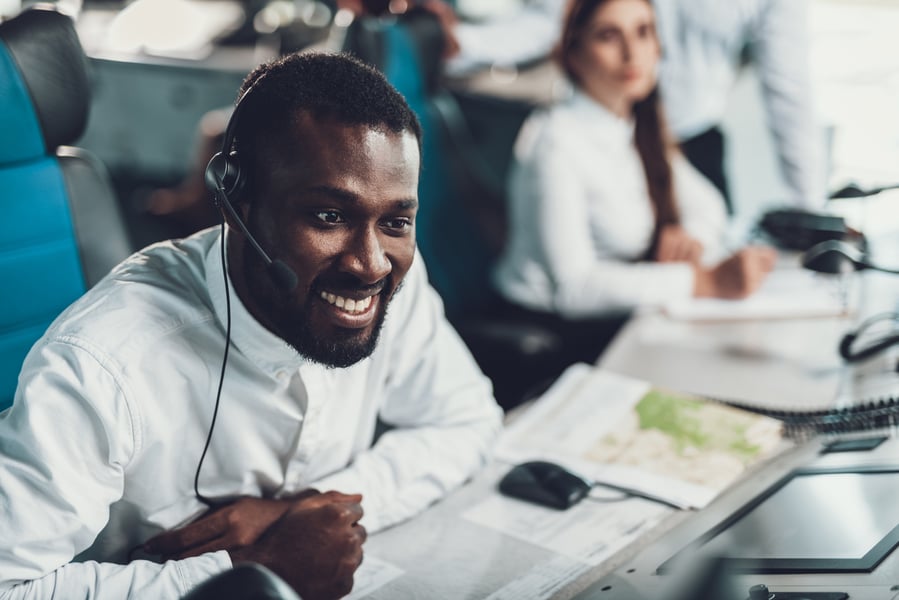 Security
Consumer VoIP services vary in the kinds of encryption they use. Some encryption protocols include SRTP, TLS, RTP, and AES256. Other services, such as Skype, use a proprietary form of encryption that independent watchdogs have been unable to identify the efficacy of. Business VoIP services largely use the standards that consumer apps also rely on, including SRTP and TLS.
However, recent findings over the past several years have confirmed that widespread government surveillance has penetrated the servers of Microsoft, Google, and Facebook, companies that offer consumer VoIP. VoIP transmissions are collected as a part of this surveillance. To date, no such surveillance has been documented in any of leading business VoIP platforms.
With business VoIP, only the admin user has the ability to make organization-level changes, and everyday users are responsible for their personal devices and phones. This in itself is an extra layer of security compared to consumer VoIP apps.
Pricing
Most consumer VoIP offerings have a "freemium" model of pricing. That means you can use core components of the service without paying, and only pay for the upgrades you want. For instance, Google Voice offers free phone calls within the US and Canada, but charges per minute fees for other international calls.
On the other hand, business VoIP services operate on a subscription-based model. Most providers will have several pricing plans available, based on company size, calling minutes, and features. Some providers offer pre-set packages with unlimited calling, while other have more flexible options with add-on features available. Many providers will offer a free trial period so that new customers can test out the service before making a payment.
Most business VoIP companies will charge "per seat", or per active phone on the network. When you want to make a phone call to a landline or mobile device, you pay to add calling credit to your account. The features discussed in the first section - such as virtual receptionists and queues - are added to the phone system at the user's discretion, although many are pre-packaged with each seat.
Which VoIP Is Right For Me?
While both consumer and business VoIP services use the same underlying technology, there are major differences between the two. If you're looking for a simple voice and video calling program for personal or casual use, consumer VoIP is probably sufficient. But if you're looking for advanced calling features with high quality and support, you should consider a business VoIP phone system.
For a small business or organization, choosing the right service can make a big difference on your daily productivity. Thankfully, there's no cost barrier to giving either option a test drive.