"You have a call on line one!" is a phrase we've all heard at some point. But what does that actually mean? Or if you've been shopping for VoIP phones, you may have noticed that they advertise a certain number of a 'lines'. Why do they matter, and what do you need them for?
The terms "line" and "phone line" originated with landline telephone services many decades ago. While business communications have changed with the introduction of VoIP, these terms are still used to describe several different things, including the number of phone numbers or simultaneous calls per user.
In this blog, we will explain what a business phone line is and how to use line keys on a VoIP phone. Then, we'll describe some suggested line key setups for high volume users such as receptionists, sales people, and executives.
What is a business phone line?
In general, a business phone line refers to a phone number. However, depending on who you talk to, there are several other interpretations of the term. Read our previous blog on How Many Phone Lines Do We Need? for an explanation of five possible definitions of a phone line.
With landline telephone service, a phone "line" literally refers to a copper line that carries telephone traffic. Each copper line can juggle two simultaneous calls at a time - one active call, and one call on hold. A landline phone can only accommodate one copper line per phone, so the maximum number of simultaneous calls per phone will always remain two.
With business VoIP, a single phone number can typically handle six to eight simultaneous calls. This allows companies to manage more calls with fewer 'lines'. This also opens up the possibilities for handling multiple calls, including placing calls on hold, parking calls, transferring calls, and more.
What is a line key on a VoIP phone?
In the image below, you can see a Polycom VoIP phone with two sets of keys outlined. The keys in the green square are called "line keys". These buttons typically have the ability to light up, or are located next to LED indicators to signal when a line is in use or busy.
The keys in the yellow rectangle are toggle keys that you can use to switch between phone calls. If you receive a second call while already on a call, you can ignore it, reject it (send it to 'busy'), or place the current call on hold and answer the incoming call with these toggle keys.
Phone line keys can be programmed for several purposes. If you have multiple SIP accounts or phone numbers, you can assign them to separate keys (e.g. a direct line, a Sales line, a Support line, etc.). Line keys can also be used to park calls for other users to retrieve them. You can use them to set up Busy Lamp Field (BLF), a PBX feature that shows the active line status of other users on your phone system. This allows you to monitor the real-time availability of your co-workers. Finally, you can also program the keys as speed dials for contacts outside of your phone network.
Different phone brands and models may have slightly different key configurations. For more information, reference your phone guide for instructions on how to program your line keys.
Business Line Key Setup for High Volume Phone Users
If you're constantly on the phone, it's a good idea to invest in a phone with several configurable line keys. An entry-level phone may only support one or two lines, whereas an executive model may boast up to 16 lines. For recommendations on which phone is best suited for your calling needs, check out our Top Phones Guide.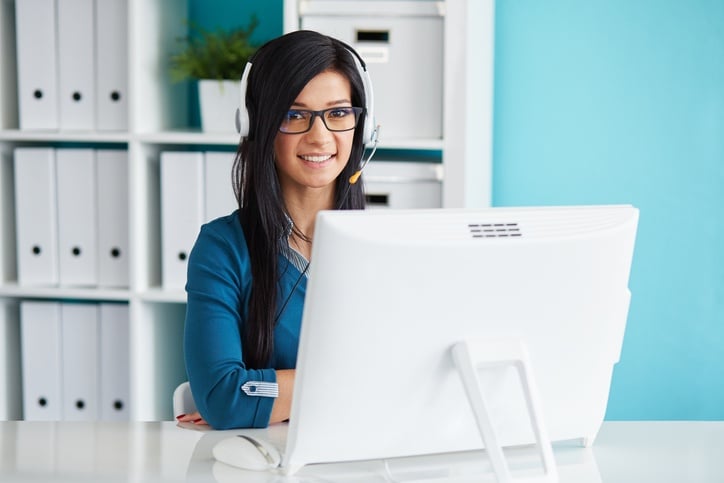 Secretary / Receptionist / Administrative Assistant
Receptionists are the first point of contact for incoming phone calls. They answer calls to the company's main phone number(s) and direct and transfer calls as needed. In this case, line keys can be used to distinguish between different lines, to park calls for other users, and to check on the status of other people in the organization.
Assigning each phone number to a line key can help office managers to pre-screen calls and quickly direct callers to the right destination. For example, one line might be for general inquiries, while another line may be reserved exclusively for vendors. When a call comes in, a secretary can easily identify the source based on which line key is lit up. In these cases, it's useful to have a phone that can support multiple SIP accounts, rather than having multiple phones.
Any remaining line keys can be used as BLF to monitor specific employees or departments. The contacts on this list will depend on the user's role. An assistant will likely monitor his/her superiors and other department heads, while a receptionist may limit BLF to department group extensions. If space becomes an issue, some phone models have compatible expansion modules that can add additional line keys to help monitor large numbers of employees.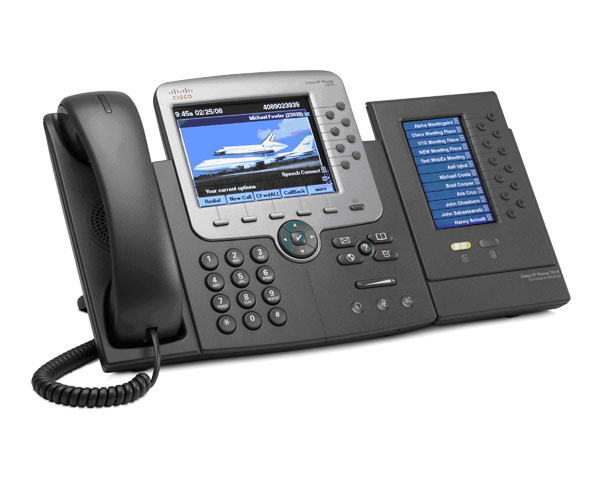 Salesperson / Support Agent / Account Manager
Sales and Support teams are the busiest departments when it comes to phone calls. In addition to having a direct line, these users will likely be a part of different ring groups or ACD queues to help answer incoming calls. To help separate calls from different sources, users can assign each line to a different key on their phone.
Depending on how the department is organized, agents will have different procedures for transferring or escalating calls to other agents or departments. Assigning BLF or setting up speed dial for these contacts can minimize the amount of time spent redirecting calls. Agents can also reserve a line to place callers on hold while they call a co-worker to find the answer to a question.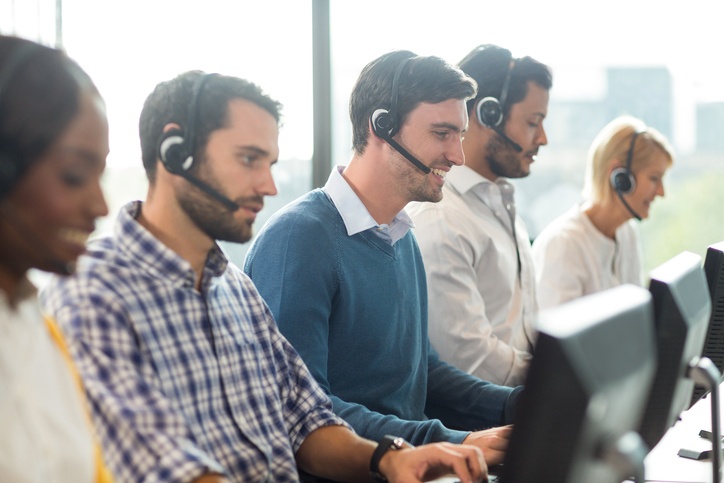 Manager / Executive
Busy executives don't have time to figure out who is calling them, and will therefore benefit from having distinct lines for separate groups of callers. A manager might want a line that acts as a personal channel so friends and family can quickly access her. Another line can be reserved for calls to the phone number advertised on her business cards, and a third line can be used for internal transfers. Configuring a phone to display each of these lines separately on a phone gives executives an easy way to screen personal, professional, and internal calls.
Executives will also likely have contacts outside the company that they talk to frequently, like accountants, lawyers, partners, board members, and other stakeholders. These numbers can be saved as speed dials and assigned to specific line keys for easy access. Finally, if there are any line keys left on the phone, an executive might want to add BLF to monitor other members of the executive team, department heads, and other colleagues.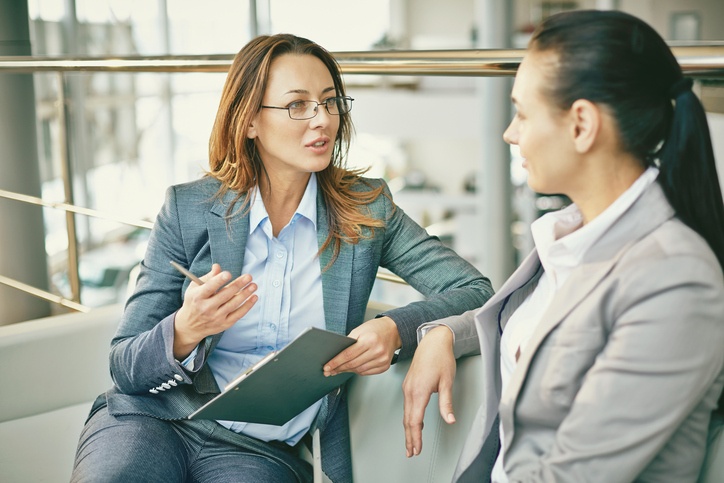 Business Phone Lines: Managing Calls Efficiently
Business VoIP has made handling phone calls much easier, allowing organizations to have multiple simultaneous phone calls on a single phone number. With the right VoIP phone, phone users can make use of features such as call park, Busy Lamp Field (BLF) and speed dial to efficiently screen and route callers.
Depending on how many lines your phone can support and what your phone usage is like, there are many possibilities for setting up these keys. Receptionists can make use of BLF to monitor popular employees and departments, customer support agents can temporarily park calls while they retrieve relevant information, and executives can reserve separate phone lines for different callers.
If you're wondering how many line keys come with different phones, visit our VoIP phone reviews page to learn about the most popular models. Or, click on the button below to download our Top Phones of 2019 guide for our personal recommendations.