With every passing year, it becomes more obvious that VoIP is the future of business phone communications. In particular, the global hosted VoIP and unified communications services (UCS) is growing steadily, expected to reach 62.6 million seats in service by 2018, according to Infonetics. Along with market growth comes rapid innovation.
Today, business owners and IT management can leverage their hosted phone systems as an integration point with other platforms to improve efficiency, productivity, and business intelligence in the workplace. This can be done with an on-premise phone system, of course, but the effort to integrate platforms in-house is much larger than selecting an integrated hosted phone system solution.
Wondering about the possibilities? Here are some highlights and concrete example integrations you can consider employing today, both from OnSIP and other business VoIP services.
Seamless, Integrated Video Conferencing
Because traditional enterprise phone systems that supported video conferencing were expensive and unwieldy to use, it was generally used only by top management for a few occasions. But video conferencing will become a daily staple for businesses for many reasons. A number of Americans – about 30 million and quickly growing – now work from home at least one day of the week. These employees rely on video conferencing for face-to-face business communications.
"[The OnSIP app] is simple to setup and use and it works right in the browser without requiring downloads," said Laura Subotky, Director of Innovation and Technology at Little Kids Rock. "As a remote worker who also travels, I use the OnSIP app almost every day. the OnSIP app also gives our team additional capabilities. It offers a way to add custom one-click buttons for video calls on our website so that our donors and teachers can directly connect with the right staff member."
(Note: the OnSIP app is available for Chrome, Firefox, Mac, and Windows).
CRM and Telephony Integrations
CRM integration with telephony platforms gives your staff key information about a caller before your employees even pick up the phone. CRM integration can tell your employees who the caller is, why the caller is calling, what product they're currently browsing, how often they've visited your website, and just about any other relevant data point that your call center team can use to calibrate their responses.
"For example, a client suspected they were losing referral business due to delays in calling customers, but had no way to track it. By connecting their phone system to their CRM, they could see exactly when the lead was entered and when the lead was called because the phone call created a time/date stamp that couldn't be modified/faked. This one integration created about $25k in new monthly profit (due to leads being called back quicker) while correcting other nefarious behavior."
Salesforce Integrations
Leading hosted phone system providers typically offer an integration with Salesforce, the most popular CRM platform for businesses. So we thought we'd zero in here.
OnSIP offers integration with Salesforce through InstaPhone for Salesforce. InstaPhone uses CRM data from Salesforce to identify pre-existing customers, create new leads, take automatic notes, and pass along customizable data that tells your employees how and why a customer is browsing your site. Check out the below video to learn more.
Another Salesforce integration by RingCentral matches incoming callers with existing contact records, which are automatically displayed. RingCentral for Salesforce takes notes while on a call, freeing your employees from thoughtless data entry that may eat up their time and ruin the smoothness of the call. The app makes or receives calls through the RingCentral phone system, directly from your account within Salesforce.
Browser/Email and Telephony Integrations
Browser/email integrations such as click-to-call and Enhanced Caller ID streamline the calling process for your employees. Click-to-call eliminates "fat finger" dialing mistakes and accelerates the interaction with customers, while Enhanced Caller ID displays and records crucial customer information. Here are a few examples:
OnSIP Call Assistant for Google Chrome allows you to click on phone numbers in a web page and call them automatically. Caller-ID browser notifications are given for incoming calls, and Zendesk users can take advantage of automatic ticket generation with identifying caller information.
The app also offers auto-call logging in Highrise. OnSIP Call Assistant streamlines the customer support process by taking the busy work of dialing and creating new tickets out of your employees' hands, thereby increasing efficiency.
Similarly, the Shortel Sky Plug-In for Microsoft Outlook offers click-to-call functionality, allowing employees to instantly dial contact phone numbers on their ShoreTel Sky phones from Microsoft Outlook.
Messaging Presence and Telephony Integrations
Instant messaging and presence continue to be key ways for employees to keep in touch with their coworkers. "Unified Communications" is the industry buzzword used to describe telephony systems that integrate voice, chat, and presence in a centralized web app.
Companies such as 8x8 offer presence-based apps that allow distributed locations, office workers, home-based employees and traveling staff to share the same virtual PBX features. Similarly, OnSIP's My.OnSIP is a web app that integrates with an employee's desk phone to offer single click internal dialing, eliminating the need for memorization of extensions, and presence-based chat capabilities.
While a handful of VoIP providers offer UC applications, businesses can also consider integrating third party applications with their VoIP service to give their employees the ability to IM and see presence. For example, a leading softphone called Bria is like a jackknife of communications. Bria can be be registered with VoIP platforms that support XMPP and/or SIP Simple Messaging for employees to IM, video chat, call phone numbers, and see presence. Bria is available for iOS, Windows, Mac, and Android devices. We have reviewed Bria for the iPad with OnSIP.
Call Center and Telephony Integrations
Call center employees are typically the ideal beneficiaries of CRM and telephony integration. These employees interact with current and potential customers on a daily basis, and they can use CRM to tailor their interaction to the specific caller.
For example, OnSIP Enhanced Queues give account owners a sense of how call center employees engage with customers via real-time dashboards, which log how long it takes for each call to unfold, how many calls occurred in an increment of time, and what amount of queue positions should be added to keep up with customer call volume. Features include call queue visibility, one click transfers, and remote agent support.
8x8 offers services tailored specifically to Call Center organizations, including skills-based routing, real-time monitoring, and solutions for telesales, help desk, and integration with CRM tools from NetSuite, Salesforce, and Zendesk.
Custom On Hold & Telephony Integrations
Music on Hold is a critical feature for practically any business that puts customers on hold. According to a study by CNN, 70 percent of callers who are on hold in silence hang up within 60 seconds. Of them, 35 percent won't call back.
Historically, customizing music on hold (with select music streams and commercials, announcements) has been accessible only to large companies with sophisticated contact center solutions and/or dedicated on-premise music on hold servers. However, a company called Easy On Hold has lowered the barrier to entry by offering custom on hold streams to OnSIP business VoIP customers. Easy on Hold offers hundreds of free preset radio channels to play while customers are waiting in line and the ability to insert recordings into the stream. Watch the video below to learn more.
Help Desk and Telephony Integrations
Telephony integration with third party help desk platforms streamlines the customer support process. Zendesk includes ticketing, self-service options, and customer support features. It is notable for its ability to integrate with dozens of content management systems, customer relationship management tools, and web apps under one platform.
For a full listing of Zendesk voice integrations, including OnSIP, 8x8, and Five9, click here.
Web Analytics and Telephony Integrations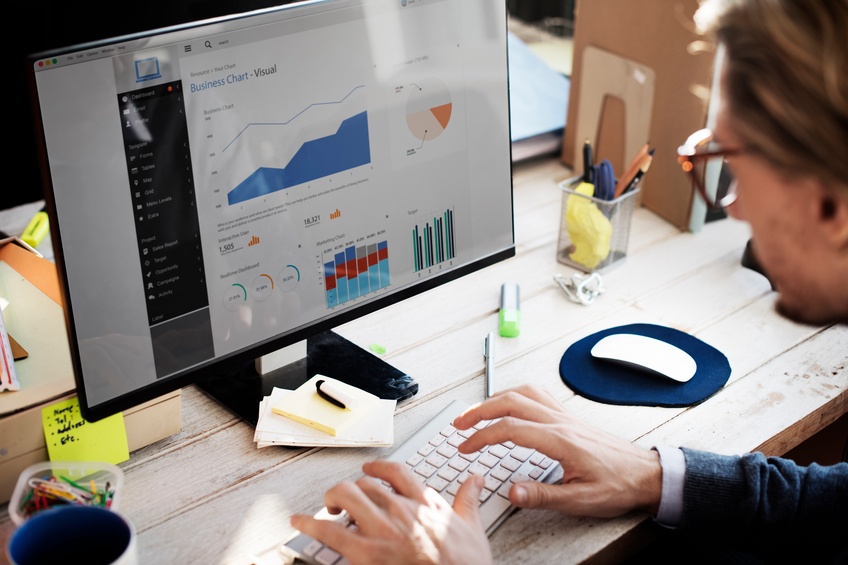 Services such as Invoca combine Web Analytics and Telephony to gives a better picture of how and why callers are calling. Invoca gets granular campaign attribution, gains valuable intelligence about who's calling in real-time, and analyzes what's being said in conversation to increase conversion.
In Summary
There are many out-of-the-box integrations with hosted phone systems out there. We hope this list has prepared you with a good idea of the possibilities when you consider your next phone system solution!
Topics: About VoIP, SMB Leadership, Business Technology, Office Management