Reading reviews is a common ritual for anything we buy these days, so why would you skip that step when it comes to your business phone provider? And beyond the provider itself, how are you going to use your new VoIP service? Whether you want to employ third-party softphones, add some useful hardware and software to your main and remote offices, or stick to classic desk phones, you should definitely spend some time reading the reviews to ensure that you choose the right investment for your company and employees.
Here at OnSIP, we're incredibly proud of the service we provide and the software we've built to complement that service, but that doesn't mean we're the right option for every company out there. We want everyone to embrace the provider and products that can best help their companies thrive. To that end, this section reviews some of the best VoIP options out there (besides us, of course). We start with the main attraction: VoIP providers. From there, we examine a wide variety of desk phones, third-party softphones, and additional hardware and software that can enhance your VoIP experience. We've linked to more in-depth reading throughout should you wish to learn more than what we've provided in the overview.
Part 1: Business VoIP Providers
Choosing your business VoIP provider is no small task. Whether you're setting up your hosted phone system for the first time or switching from a traditional model, there are more VoIP providers than you can shake a stick at. At OnSIP, we pride ourselves on providing the best business VoIP service possible, and that includes making sure customers find the right fit for their company. We strongly encourage you to thoroughly research providers by signing up for free trials and by comparing your options via trusted online reviews. In the section below, we've identified some important features to test before committing to a service, as well as an overview of the major players in business VoIP.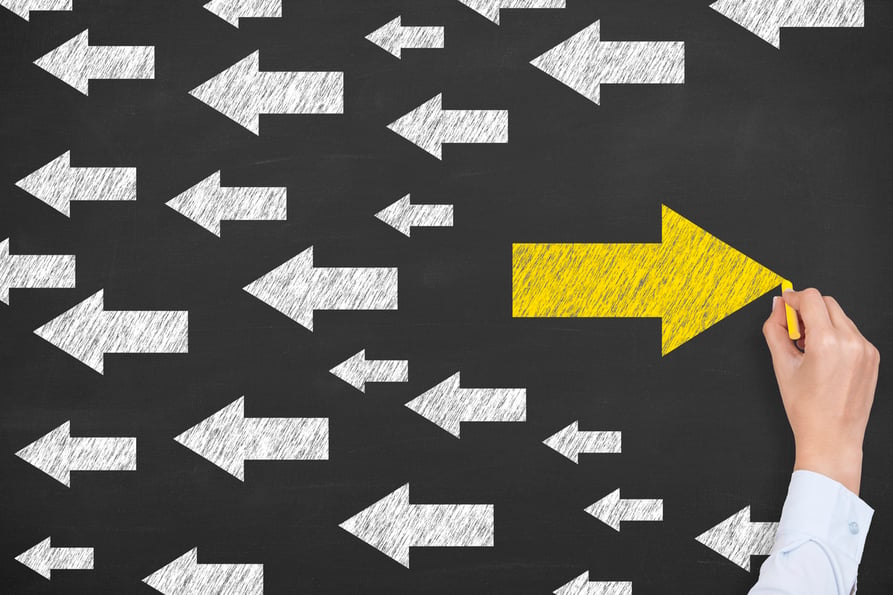 How to Compare VoIP Services
In your search for the perfect hosted VoIP system for your business, we advise signing up for a free trial so that you can evaluate crucial phone features before making a commitment.
Some features can be tested without any setup, like making a call. Others require a bit of configuration, such as testing an auto attendant. All in all, these tests are easy and doable in a short timeframe.
When testing calls, you should ideally use whichever phone you plan to pair with your phone system, whether that's a desk phone, softphone app, or webphone. For OnSIP customers, we offer the OnSIP app as a free softphone for customers, available as soon as you create your account.
The six tests we discuss below are designed to assess both internal communication, such as extension dialing and webphone compatibility, and customer-facing features, such as phone menu options and voicemail messages. Of course, a fully configured phone system will include much more functionality—these are just a few of the most frequently encountered scenarios.
When testing calls, use whichever phone you're planning to pair with your phone system.
At the end of the day, ask questions. You should be confident that your phone service will perform the way you want it to before committing to a provider. With many years of selling, building, and maintaining a business communications platform, OnSIP knows how important it is to have a functional phone service.

1. PSTN Dialing
The Public Switched Telephone Network (PSTN) is the telephone network that encompasses landline and mobile phone devices. The ability to make and receive calls to and from the PSTN is the most important feature of a hosted business phone system.
Make an outbound call to your current business phone number and vice versa. Repeat the test with your mobile number. You can also try dialing toll-free or international numbers, if the free trial permits. The more scenarios you test, the better.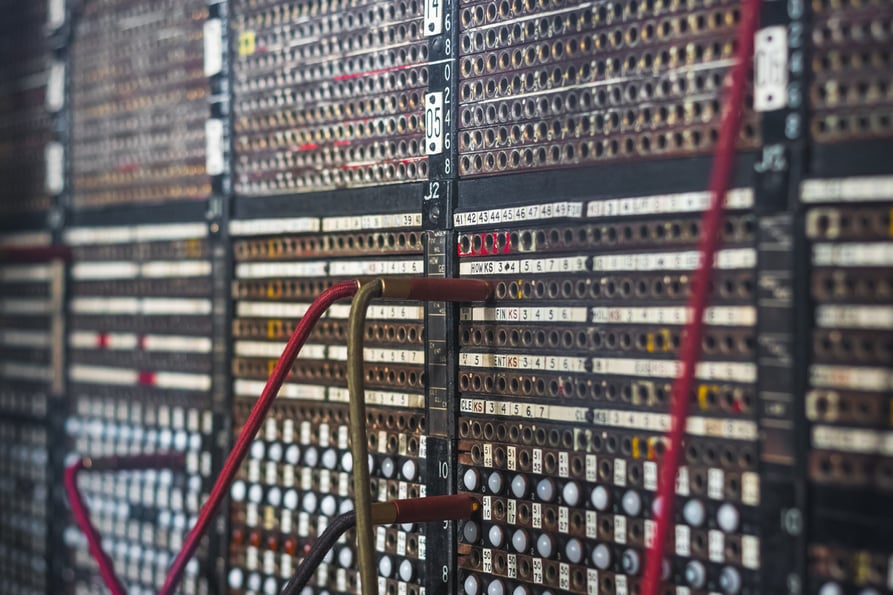 2. Extension Dialing
Extension dialing is another essential feature of business phone systems. Extensions are used as offshoots from your main number, allowing individual employees to have their own dedicated numbers to make and receive calls off the same line.
First, create a few users on the phone service and assign each of them a personal extension and a phone. Now try dialing another user's extension on the network, without a preceding phone number (i.e., ext. 7001). A successful call will prove that internal extension to extension dialing works.
Next, try dialing the number associated with the phone service from an outside line, such as your personal cell phone. Enter one of the extensions you created once the call is connected to see if you are able to reach that user directly. Ensuring that this feature works will allow outside parties to quickly bypass the main line and reach their desired destination.
Softphones allow employees to work away from the office while remaining connected to the network using their personal devices.
3. Softphone and Webphone Compatibility
Softphones are phone apps that run on your computer, tablet, or smartphone; webphones are a type of softphone that runs inside your Internet browser. These options allow employees to work away from the office and stay connected to the network using their personal devices.
These apps are integral for remote workers, whether they're away from their desks, stuck in traffic, on vacation, or not immediately available. Softphone apps and webphones also retain the full functionality of a desk phone, including extension dialing.
If your employees already use a softphone, test it out with the service. Or if the VoIP service offers a proprietary app, try making calls with it to see if it will be useful for remote or mobile team members. Ideally, you want to test these apps with devices on a network outside of your office, such as your home computer or an iPhone with WiFi disabled. These conditions are a more accurate representation of a remote working situation.
4. Voicemail Management
Voicemail boxes are a key part of your business phone system and often serve as the final destination for your callers. In this test, you want to see if you can leave voicemails at a number and manage those voicemails.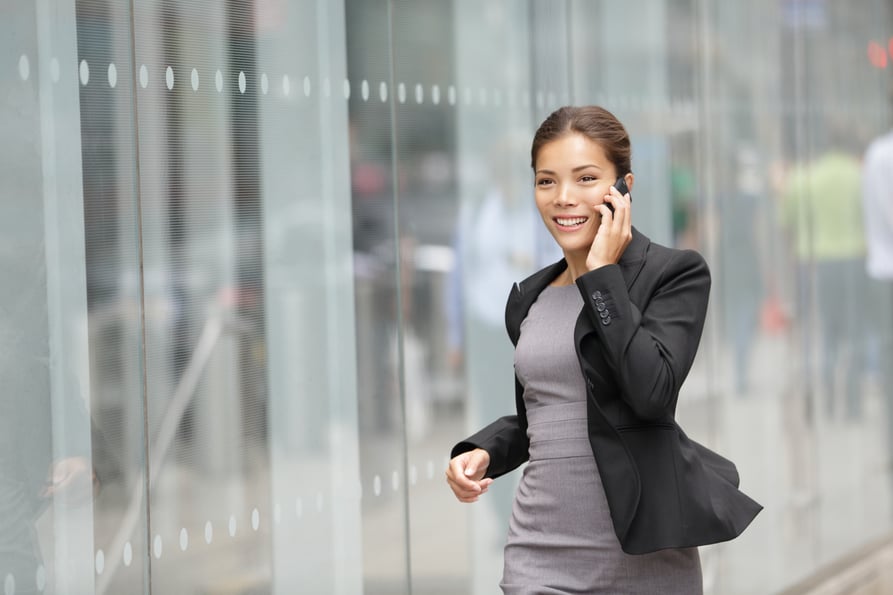 To start, set up a voicemail box for one of your users. Record a short business voicemail greeting to welcome callers. Then call that user and leave a few voicemails. If the recordings play properly and you can successfully leave voicemails, then the feature is functional from the caller's perspective.
Now, try to manage those recordings you just left. Voicemail management includes accessing your voicemail box, listening to messages, deleting messages, uploading recordings, and setting up voicemail-to-email preferences. Some business VoIP services provide a web interface for users to manage voicemails in addition to the more traditional dial-in method.
5. Auto Attendant Menu Options
Auto attendants are menu-based selection features that give callers a set of options to choose from. They route traffic to and from destinations within your phone tree to create an efficient call flow for your customers. This saves your staff from having to answer every inbound call and helps optimize your calling traffic.
To test an auto attendant feature, have at least a few different destinations in mind to assign options to. For example, one number can lead to an employee's extension, another can lead to a voicemail box, and a third can forward calls to your personal cell phone. For more ideas on how to set up an auto attendant, read our blog on designing business phone trees.
6. Business Hour Rules
Business hour rules (BHRs) often get overlooked during testing. Here's how this feature works: If the call occurs during your business hours, it will follow your normal call flow. But if the call is made after hours, it gets diverted to a separate path, such as an after-hours voicemail box or emergency line.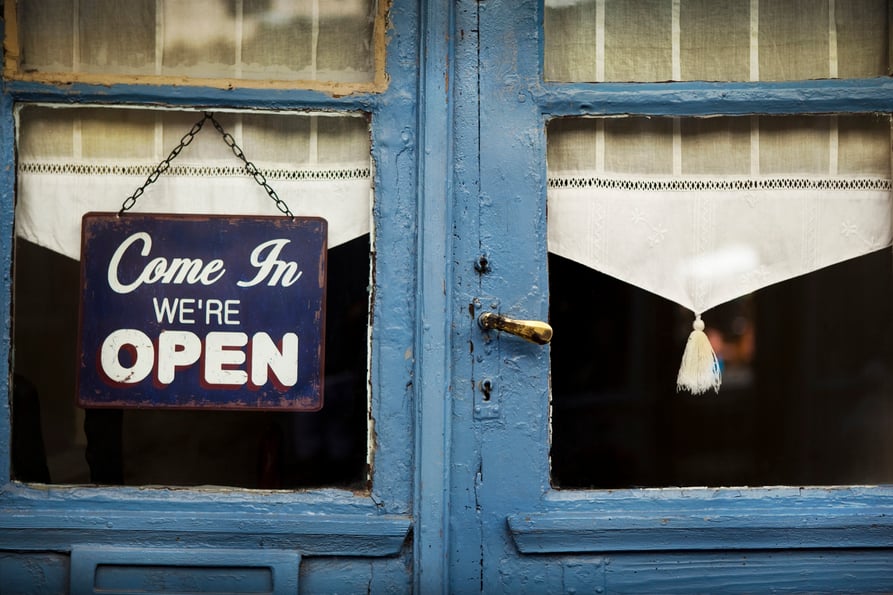 You can easily test this functionality by inserting a sample BHR at the start of your phone tree. Set the open and closed hours to times that are easy to test, e.g., 11:00 am to 12:00 pm is open and 12:00 pm to 11:00 am is closed. Then call the number before and after the hour to see if your call routes properly both times.

VoIP Providers Reviews
OnSIP stands out from competitors with customizable pricing, a wide suite of enterprise features, a distributed yet redundant platform, and exceptional customer service. To help you decide on a provider, we've assembled a list of key points that illustrate OnSIP's unique stance within the VoIP industry. For more detailed research, look to VoIP comparison websites.
8x8
Both OnSIP and 8x8 provide first-class cloud phone system solutions to businesses. The two services share many features, and both built their hosted VoIP platforms from the ground up. In the end, the differences between the providers come down to the customer's priorities and preferences around options and experiences. Explore more: OnSIP vs. 8x8.
BroadSoft
Global communications software and service provider BroadSoft licenses its platform to more than 500 enterprise customers, many of whom are business VoIP providers. BroadSoft's platform includes voice, video, IM/chat, and business phone system features.
Service providers that use a platform like BroadSoft take the underlying technology and place their own brand on top. This means that they rely on BroadSoft to maintain both the software and hardware running your VoIP service. Explore more.
OnSIP stands out from the competition with customizable pricing, a wide suite of enterprise features, a distributed yet redundant platform, and exceptional customer service.
CPaaS Providers
CPaaS stands for "communications platform as a service." It's a hefty acronym that simply means the cloud-based platform at hand is capable of adding real-time communication features like voice, video, and chat. Most importantly, developers can integrate these features without investing serious time in building the necessary underlying infrastructure.
The kind of framework that supports real-time communication is vastly complex, even though the front end may seem simple to the nontechnical person. Using a CPaaS provider like OnSIP means that your developers have access to the back end and can use the established toolkit to build your products. Because of the complexity and time investment behind building a CPaaS platform, providers tend to focus on different areas. It's up to you to find which one best suits your needs. Explore more.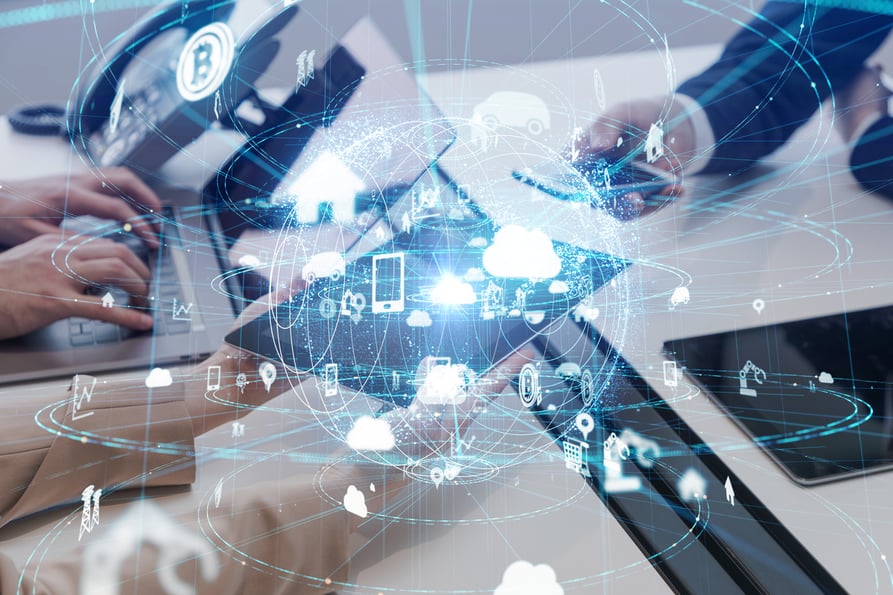 Dialpad
Like OnSIP, Dialpad is a leading phone service provider for small to medium-sized businesses. Dialpad (formerly Switch.co) uses the same technology as OnSIP to deliver softphone and video calling features: WebRTC. While less flexible than OnSIP, Dialpad's pricing is competitive compared to many other providers. The company focuses primarily on mobile solutions and has local numbers available in more than 60 countries, which makes them a good choice for globally dispersed organizations. Explore more: Dialpad vs. OnSIP.

NetFortris
Fonality, now part of NetFortris, is a top North American VoIP provider. They developed a VoIP system that can function in myriad ways, including a hybrid on-premise model for companies that want more technical control. Fonality offers a voice-only webphone, segments pricing by number of users, and maintains a five nines reliability. Explore more: NetFortris vs. OnSIP.
Jive
Jive is a North American hosted VoIP provider that, like OnSIP, built their platform from the ground up. Acquired by LogMeIn in 2018, Jive has expanded its united communications offerings by integrating LogMeIn's collaboration products. Also like OnSIP, Jive is well known for its contact center solutions and geographic redundancy, operating several data centers around the world. Explore more: Jive vs. OnSIP.
MegaPath
MegaPath's hosted VoIP service is tailored for small and medium-sized businesses. They offer the standard VoIP features with each plan, and higher-end plans include international calling and call recording. MegaPath's softphone includes its unified communications suite, which compiles many of the platform's features into a single interface. Explore more: MegaPath vs. OnSIP.
Nextiva
Nextiva stands out with its UCaaS platform NextOS, which combines all of its communication and analytical tools. They offer three pricing plans, and the two upper tiers include access to the Nextiva app. With five nines uptime, excellent CRM integration, and more than a decade of quality service, Nextiva is a leader among cloud-based phone system providers for small to medium-sized businesses. Explore more: Nextiva vs. OnSIP.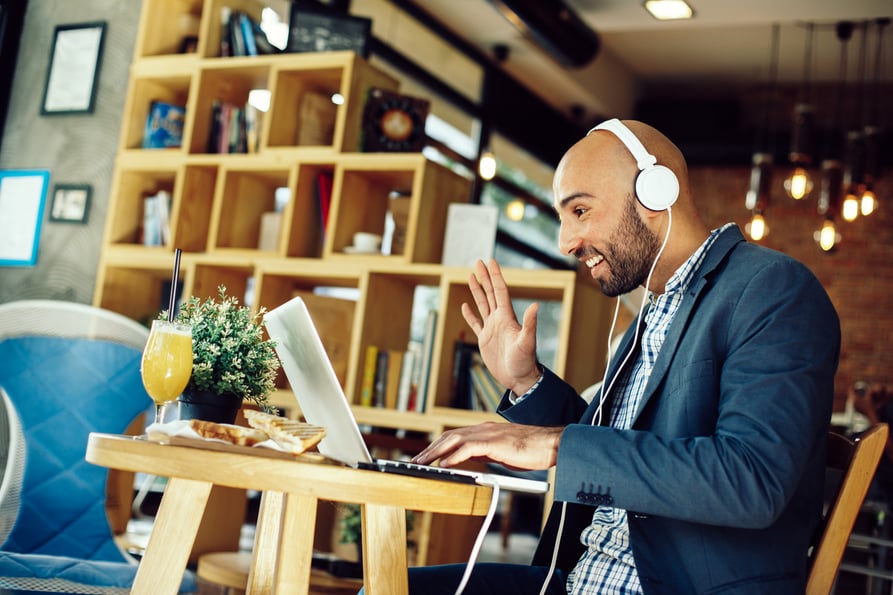 RingCentral
RingCentral was one of the first companies to provide cloud-based IP phone service, bringing PBX features to small and medium businesses. Around since 1999, RingCentral went public in 2003 and later partnered with video conferencing platform Zoom. With more than 300,000 users, RingCentral continues to be a power player in the VoIP industry. Explore more: RingCentral vs. OnSIP and 4 Reasons OnSIP Is a Great RingCentral Alternative.
We've also put together a comprehensive analysis of RingCentral vs. 8x8.
Mitel
Mitel acquired VoIP provider ShoreTel in 2017, including ShoreTel Sky—their cloud-based solutions group. With Mitel's private network, the combined Mitel Sky business VoIP service is entirely optimized for voice. They fully manage your business phone system, which does require some initial IT setup and a 30- to 45-day implementation timeframe. Explore more: Mitel vs. OnSIP.
Skype for Business
Skype for Business is Microsoft's entry into the VoIP industry. They added the ability to call the PSTN and SMS capabilities but are missing many cloud PBX features that are standard among other VoIP providers. Skype for Business is best suited for small businesses already invested in the Microsoft suite or for a single person who doesn't need features like an auto attendant or call queues. Explore more.
CPaaS providers like OnSIP allow your developers to use the established toolkit to build a more customized product.
Vonage Business
One of the first major VoIP providers, Vonage has come a long way since its start offering residential service in the early days of VoIP. A public company since 2006, Vonage has acquired several other businesses over the years and turned itself into a WebRTC-powered unified communications solution. Explore more: Vonage vs. OnSIP.
Video Conferencing Providers
If you're making a long-distance presentation to business prospects or doing a remote deposition or webinar, you should probably opt for the crisper audio, sharper video, and fancier controls of a business-grade, paid video conferencing service.
But say you're a small business or a department looking for something more like casual Friday conferencing: You want to meet with two or three dispersed coworkers to get real work done, but you're not looking for anything fancy. In this case, you can choose a stripped-down freemium version of paid services, although many are quite full-featured and are easy to scale up as needed. Or you can choose a totally free video calling provider. It's up to you!
Part 2: Desk Phones
Hosted VoIP is a great option for organizations looking to reduce communication expenses and compete effectively in an increasingly networked business environment. If your company has a robust data network that can handle the addition of voice data, getting started requires nothing more than IP phones and a subscription with one of the many vendors providing business VoIP—like OnSIP!
In most cases, buying IP phones will turn out to be the biggest expense when upgrading from a traditional phone system. There are many factors to consider before making a purchase, such as price, hardware features, and audio quality. Many organizations purchase different models based on the needs of various departments. For example, rank-and-file employees may be provided with entry-level phones, while employees in need of enhanced functionality can harness phones that feature additional options such as video capabilities.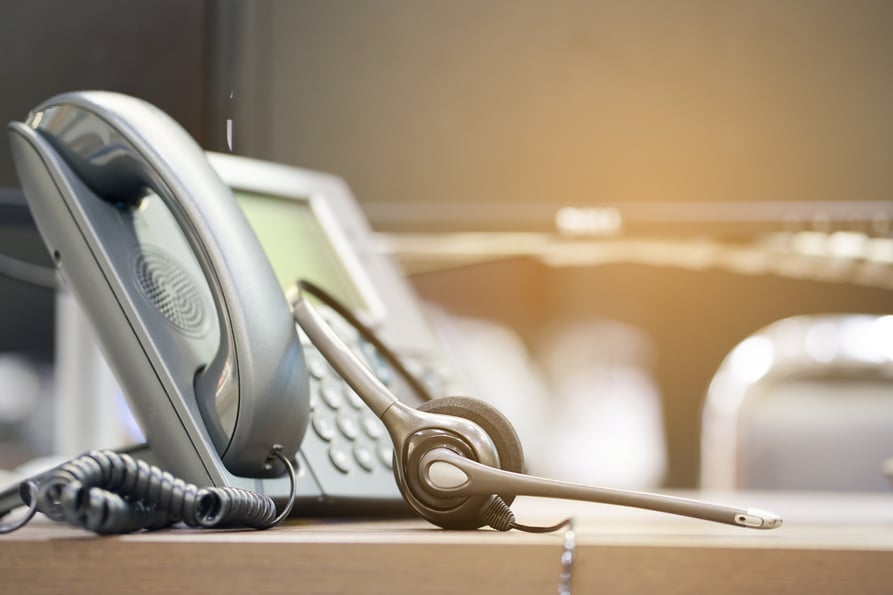 Cisco, Grandstream, Panasonic, Polycom, and Yealink are just a few of the companies selling popular business VoIP phones. Most basic models have hard and soft keys, an LCD display, a microphone jack, and a speakerphone. They usually support one or two lines, along with standard VoIP features such as call holding and forwarding. The more expensive models can handle more lines and have WiFi and Bluetooth support, along with extra USB and Ethernet ports. In some cases, the devices also incorporate high-resolution color displays and Power over Ethernet (PoE).
Some websites review business VoIP providers, many others review business VoIP phones. But while those reviewers summarize the pros and cons of the device itself, they don't give you information about how it will operate in a specific business environment. In contrast with those other websites, OnSIP is proud to provide detailed reviews of popular phones so that our customers can make informed decisions about the devices they purchase. The OnSIP team personally tests each device under real-world conditions to ensure interoperability in a normal business environment.
Although we make recommendations to suit every business VoIP budget, you are not restricted to just those products. The reviews are here to help you make educated choices on the brand and model that best serve your business needs. We're happy to offer guidance to customers who want phones that make functional and financial sense for their business.
The OnSIP team personally tests each business VoIP phone under real world conditions to ensure interoperability in a normal business environment.
Cisco Phones
Cisco was a telecom hardware giant long before VoIP, and the company didn't let evolving communications solutions slow them down. One of the most trusted brand names in the world of networking technology, you'll likely see Cisco phones in almost any office—they've shipped 2.5 times more IP phones than their closest competitor.
Cisco Phone Reviews
Cordless Phones
A cordless VoIP phone can provide your team with the freedom to move around and stay connected to the office. While not all DECT (digital enhanced cordless telecommunications) solutions offer the same range, battery life, and feature sets, there are certainly several good models to choose from, based on your budget.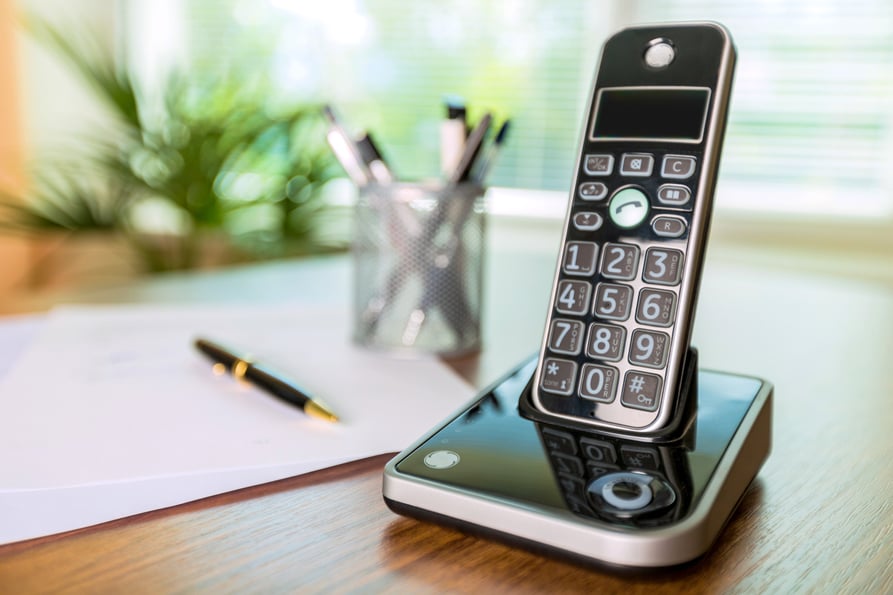 Cortelco Phones
Cortelco produces some of the leading business phones on the market, with an eye toward reasonable price points. The company has been operating in some form for more than 100 years, dating back to the founding of the Kellogg Switch and Supply Company in 1897. Today, Cortelco sells desk phones of all varieties and is considered one of the top VoIP phone providers in North America.
Cortelco Phone Reviews
Digium Phones
If your VoIP service uses Asterisk software, then you can't find a better phone pairing than Digium IP phones. Digium's founder also created Asterisk, and their IP phones are custom built specifically for Asterisk. With a wide range of price points and end-to-end customization, Digium offers a superb line of IP phones.
Digium Phone Reviews
Grandstream Phones
Grandstream IP phones are known for their value, interoperability, and expansive options when it comes to pricing. They have so many options that they break down their website by basic, mid-level, and high-end IP phones. When you buy Grandstream phones, you know that you're getting good quality at the right price, particularly for small and medium-sized businesses.
Grandstream Phone Reviews
HTek Phones
Founded right as VoIP hit the mainstream, HTek focuses entirely on VoIP phones. HTek builds elegantly designed phones that feel at home in any office environment. As for sound quality, HTek, the only Texas Instruments Chinese third-party company, uses audio codec processing chips made by the American technology giant.
Consider price, hardware features, and audio quality when selecting a desk phone.
HTek Phone Reviews
Obihai Phones
If you're looking for a VoIP phone manufacturer that knows its stuff, you can't go wrong with Obihai. The same company that invented the VoIP adaptor makes VoIP phones that come with Google Voice support, free software updates, and ObiTALK integration. ObiTALK is a web portal that lets you remotely configure and manage your devices, including configuring a single Obihai device with multiple VoIP providers.
Obihai Phone Reviews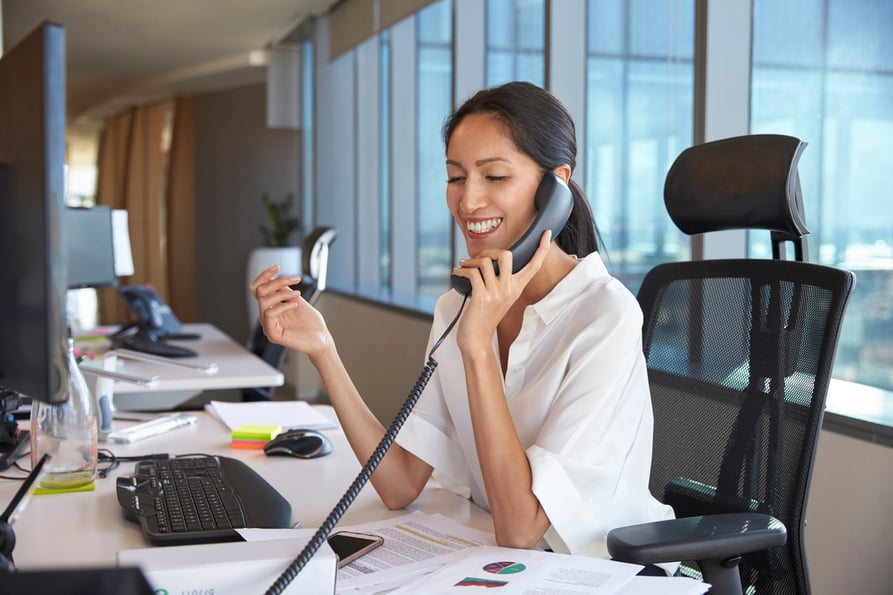 Panasonic Phones
Panasonic is the go-to brand for all-business, no-frills IP phones. Whether you want corded or cordless phones, Panasonic offerings come with crisp HD sound. Well priced and sturdy, Panasonic IP phones are an excellent choice for offices that emphasize functionality over all else.
Panasonic Phone Reviews
Polycom Phones
Polycom is a global leader in telephony hardware, no question. Their phones are an excellent choice no matter your VoIP provider. Whether you're going for entry-level or top-of-the-line new releases, their sleek design and crisp sound make an excellent addition to any office. Polycom is a topnotch choice, particularly when it comes to conferencing and video calling.
Polycom Phone Reviews
VTech Phones
VTech is the world's largest cordless phone manufacturer. They excel in the conference space, with the ErisStation line providing full room coverage, mobility, and natural sound. If you prefer to use wireless technology so that you can work hands-free, VTech may be the brand for you.
VTech Phone Reviews
Yealink Phones
Yealink has been around since the beginning of VoIP and is entirely focused on IP telephony products. Not only do their IP phones work with many top VoIP providers, they even have dedicated product lines for Skype for Business and Microsoft teams. Yealink is a great option for companies that need to bulk buy on a budget without sacrificing features.
Part 3: Softphones
If you don't have the desk space or budget for physical desk phones, consider using softphones at your company. Without the expensive hardware and wiring setup, softphones are a great option for small businesses that may be moving soon, employees who are constantly on the go, or anyone who enjoys flexibility. Softphones are business phones in software form, usually directly in the web browser or downloadable as desktop and mobile apps.
Some VoIP providers, OnSIP included, build their own softphone apps, and our softphone app in all its forms is free. However, should you have another provider or wish to use a different softphone, we've reviewed many of the top softphones on the market.
Acrobits Softphones
Acrobits has been a leader in softphone technology since the very concept existed. Their developers are constantly working to stay ahead of the curve in VoIP software. Acrobits Softphone is your basic softphone offering, whereas their Groundwire phone incorporates business-centric features. For a fully enterprise option, check out their Cloud Softphone.
Acrobits Softphone Reviews
Blink Softphones
AG Projects self-describes as a "company supplying service providers with turnkey SIP infrastructure systems." The developer has implemented and supported ready-to-use SIP service-related projects for cable operators and ISPs since 2002. The Blink Pro SIP client/softphone app is the user endpoint of their product portfolio.
Blink Softphone Reviews
Softphones don't require expensive hardware or wiring setup, so they're a great option for small businesses.
Bria Softphones
Bria is the flagship softphone from VoIP software innovator CounterPath. It may be known for a higher price tag than some of its competitors, but Bria's features make it more than worth it. In terms of available softphones, Bria is among the best on the market in terms of ease of use, efficiency and interoperability, and feature set. It can entirely replace your desk phone, but be prepared with a phone charger—its enhanced capabilities have a relative effect on battery life.
Bria Softphone Reviews
Grandstream Softphones
Grandstream's softphone option is the Grandstream Wave. Free to use, it covers up to six accounts for business and residential SIP users. The app is available for both Android and iOS users.
iSIP Softphones
The first iPhone SIP client, iSIP functions on any iPhone, iPad, or iPod Touch. It works with all SIP providers but Skype. While fairly inexpensive, its main quality is that it's designed specifically for iOS, but don't expect regular updates, extensive features, or much support documentation.
iSIP Softphone Reviews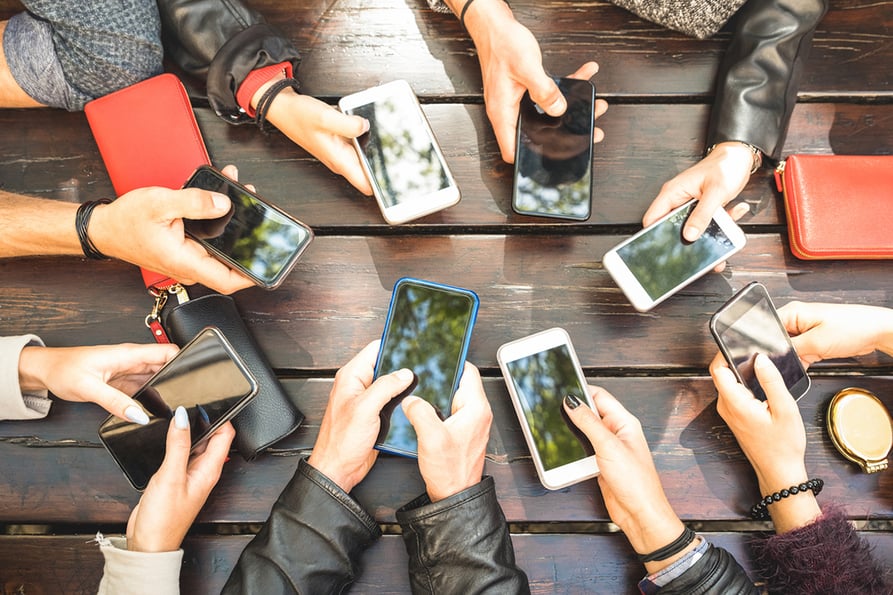 Jitsi Softphones
Jitsi's multi-platform softphones have flourished since Altassian acquired the company in 2015. Known for its simplicity and stability across operating systems, Jitsi also integrates many IM protocols, so all of your communication needs are met within the platform. The open-source software has a superb user interface and is entirely free.
Jitsi Softphone Reviews
Linphone Softphones
Linphone is an open source softphone originally developed for Linux by Belledonne Communications, although it now has clients for Windows, Mac OSX, Android, iOS, Windows Phone, and Blackberry. It is designed to work with the Linphone free SIP service but can also be used as a client for other SIP providers.
Linphone Softphone Reviews
Sipdroid Softphones
Sipdroid is an Android-specific softphone. The open-source project is free and supports voice and video calling. It allows you to make VoIP calls from your phone's native contacts app, so you can choose whether to use VoIP or your standard telephone provider.
Sipdroid Softphone Reviews
Webphones
No matter which moniker you prefer, Internet phones, webphones, and browser-based phones all boil down to the same concept: phones that function right in your Internet browser.
In many ways, webphones can function just as well as a desk phone. Many webphones can call the PSTN and handle basic business phone features like conferencing and call holding. Some, like OnSIP's app, even offer video as well as voice calling.
We've reviewed six webphones, assessing their functionality and value, to help you choose the best desk phone replacement option for your business.
Some VoIP providers, like OnSIP build their own softphone apps.
Zoiper Softphones
If security and strong encryption are your top priority, Zoiper is the softphone for you. It offers military-grade end-to-end encryption for free. Because it's written in more "old-school" languages, Zoiper is more memory and CPU-friendly than many other softphones and provides excellent audio no matter how old your device is. With excellent support and standout IM capability, Zoiper is an excellent softphone developer.
Zoiper Softphone Reviews
Part 4: VoIP Hardware
VoIP hardware goes beyond desk phones and servers—there are several types of hardware that go hand in hand with SIP telephony and can make your life easier. Bluetooth speakers as alternative conference phones, headsets for hands-free calling, and video door systems for modern-age security and building access are but a few of these options. The hardware options mentioned above are nice accessories that can enhance your VoIP experience, but there are other pieces of hardware like routers and repeaters that are necessary, particularly for larger offices. Explore the VoIP hardware options below to decide which are the right choices for you and your business.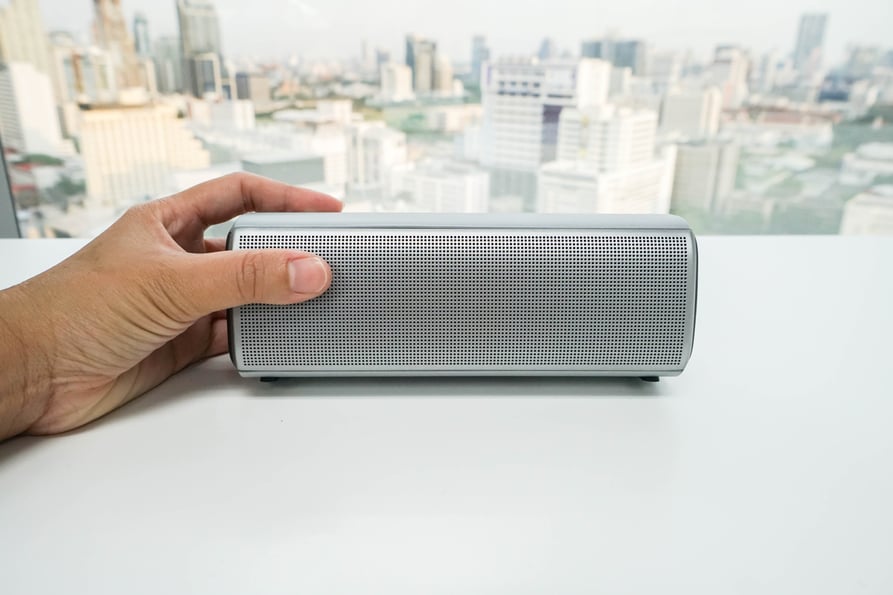 Bluetooth Speakers
High-quality conference phones tend to come with cringeworthy price tags. If you need to make conference calls but the usual VoIP hardware is significantly out of your price range, there's a surprising workaround. Small bluetooth speakers—yes, the ones you buy just to play music at home—can actually function as a conference phone. Some bluetooth speakers come with built-in microphones, so when you pair them with a SIP mobile app, you have a MacGyver-esque conference solution.
Headsets
If you're a fan of walking around while on the phone or need to keep your hands free while taking a call, headsets are a fantastic option. Beyond the mobility and comfort factors, improved sound quality is a main reason many people choose to use headsets during their workday. Your customers on the other end of the call experience much better audio quality when you're using a headset rather than a mic and speakers.
Headset Reviews
Like business VoIP phones, headsets can be as simple or as high tech as you want. From noise reduction capabilities to wireless models, choose a headset that fits your work style and enables you to make and receive calls effectively.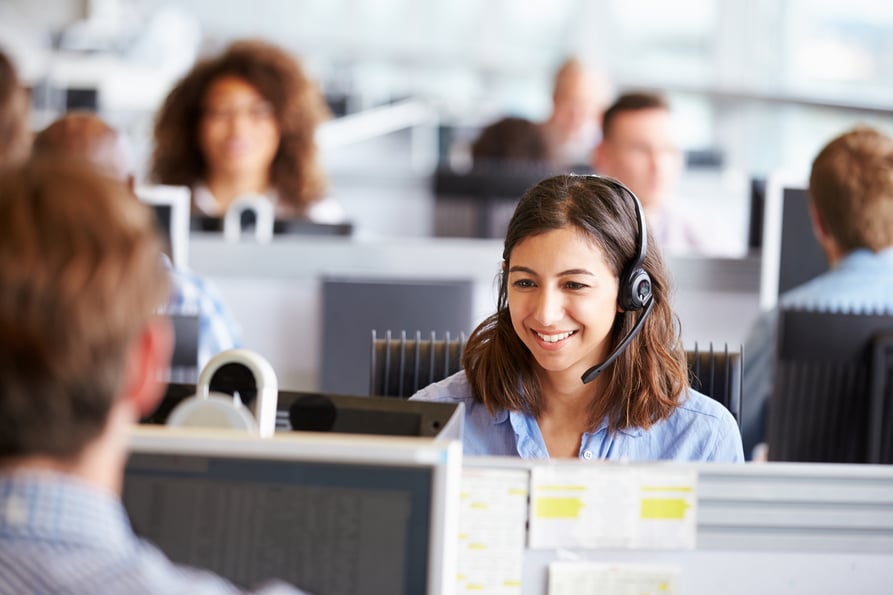 Paging Servers
If your VoIP system serves multiple areas, such as in a hospital, a school, or a large company campus, you probably need a paging server. A SIP paging server enables you to access all the areas you need via a single SIP extension so that you can simultaneously send out pages or bells. For example, you may schedule a bell to signal the end of a class period or page a doctor ten floors below where she's needed.
Paging Server Reviews
Routers & Repeaters
A router is an essential part of your office's local area network (LAN). It can prioritize different types of data, improve network security, provide additional storage, allow remote network access, and more. Routers direct Internet traffic by passing data packets between computer networks in the quickest and safest way possible. The best business routers have advanced quality of service and WiFi capabilities, are dual band, and support H.323 and SIP protocols.
Router Reviews
A repeater allows you to extend your phone's reach. It receives a signal and literally repeats it out again so that your range is amplified. In VoIP terms, this means you can take your cordless phone farther away from its base and still enjoy exceptional functionality. A repeater is an essential tool for large offices and for remote workers who enjoy walking around their home or yard while on the phone and don't want to lose their signal.
Repeater Reviews
A repeater allows you to take a cordless phone farther away from its base while still experiencing exceptional functionality.
Video Door Systems
VoIP service allows you to upgrade your door security systems. With an IP door phone, you combine security with building access and can manage video feeds and grant access from your computer or smart device. Video intercoms are fairly common in modern apartments, and IP door phones elevate that concept to a business-grade level.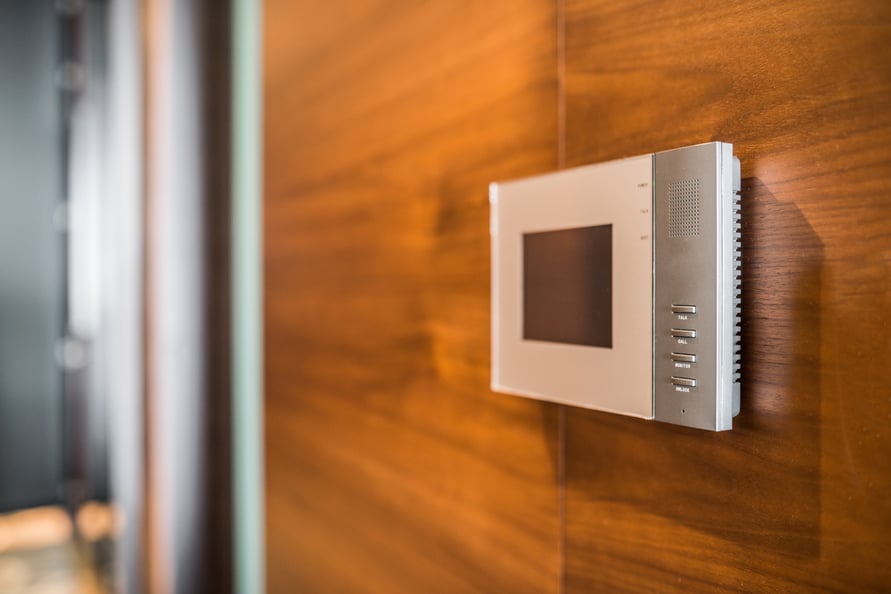 WiFi Access Point Reviews
It's likely that your router doesn't reach every corner of your office. You probably have it in an area where it's needed most, leaving some dead spots here and there. An effective fix for this is a WiFi access point. Connected to your router by an Ethernet cable, the access point creates a wireless LAN wherever it is set up.
We touched on repeaters earlier, so let us clarify that WiFi access points are not the same as WiFi range extenders. While the latter is a great choice for smaller offices that just need to boost their WiFi signal, access points are more suited to large offices where you place the device right in the dead space to create a mini network. Is your router too far from your reception area? Snake a wire through the ceiling and set up a WiFi access point.
Part 5: VoIP Software
Certain pieces of hardware amplify your VoIP experience, and the same goes for software. From IM clients keeping employees in the loop in real time to online faxing for when older technology is necessary in the digital age, VoIP software can help you out. Have a large office? You probably want a WiFi access point for network dead spots rather than a WiFi range extender. Unsure what half of these terms mean or which of the many options to choose? No problem! We've laid out explanations and reviews of all of them below. VoIP software complements your current office setup and allows you and your team to operate smarter and more efficiently.
Instant Messaging Clients
Instant messaging clients are collaboration tools that border on necessary in the workplace these days. Whether you've used Google Chat, Facebook, Skype, Slack, or even AIM back in the day, you're more than familiar with IM clients. Just like SMTP is the protocol behind sending and receiving emails and SIP is for VoIP, XMPP is a term you'll probably see around instant messaging clients. It's the Internet protocol that allows you to chat in near-real time, have a contact list up with presence—everything you're used to in an instant messenger. These tools go far beyond social media, too. Think of the daily messages you send back and forth with coworkers: Can you imagine having an email chain for all of them?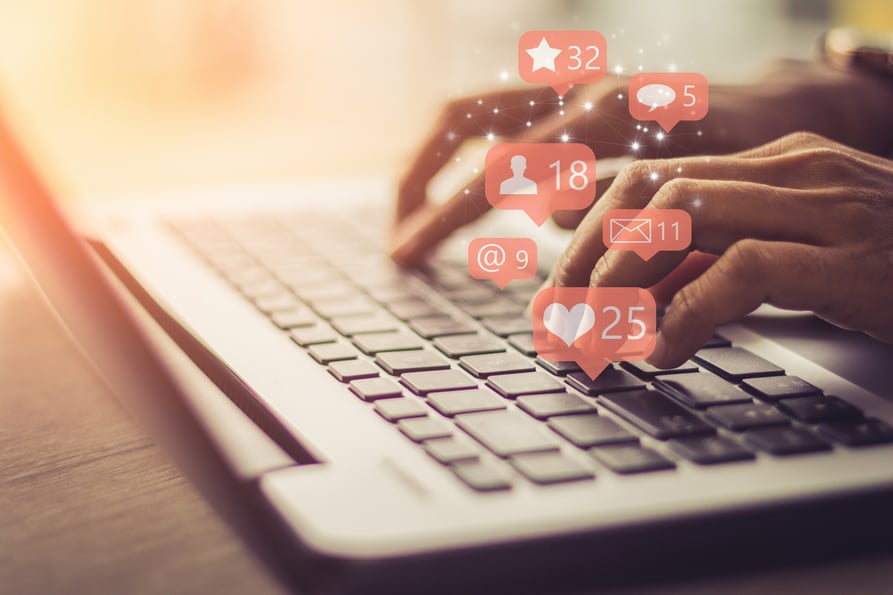 IM Messaging Client Reviews
Online Fax Services
Online fax services generally strive to make sending faxes as simple as using email, and they often use interfaces that are very similar to popular email clients. Users are given a dedicated fax number from which they can send and receive faxes, and the only hardware required to run the service is a computer or mobile device.
All faxes are stored online in a centralized admin portal. Some services allow users to send paper fax messages along with paperless faxes, as well as port old fax numbers.
We've sifted through the top options to give you a list of the best online fax programs.
XMPP is the Internet protocol that allows you to chat in near-real time and view a contact list with presence—everything you're used to in an instant messenger.