As you may have noticed, we at OnSIP make an effort to understand what the competing providers in our industry have to offer. We want to empathize with those who are going through the process of shopping for a new business phone system.
So, when a potential new provider enters the arena - especially one as large as Microsoft - we take our own trip through the consideration process. Needless to say, we use our own service at our offices, so I'm entering the Skype for Business Cloud PBX setup process as blind as anyone else.
Starting a Skype for Business Cloud PBX Free Trial
Microsoft recently pushed out PSTN Calling and Conferencing capabilities to their Office 365 Enterprise E5 plan with Skype for Business Cloud PBX. The page for that plan can be found here. I decided to try the advertised Free Trial.
The signup form is simple enough - name, size of business, desired ID, etc. After a few confirmation steps, you arrive at the Office 365's "admin center". The interface did not have any shortage of tools and options in the sidebar, which isn't surprising for a service that aims to be as all-encompassing as Office 365.
The page relevant to my testing was linked near the bottom under Admin > Skype for Business. This brought me to a page on a different domain - the "Skype for Business admin center" - which looked familiar, as this was shown in the demonstration video embedded in our previous blog.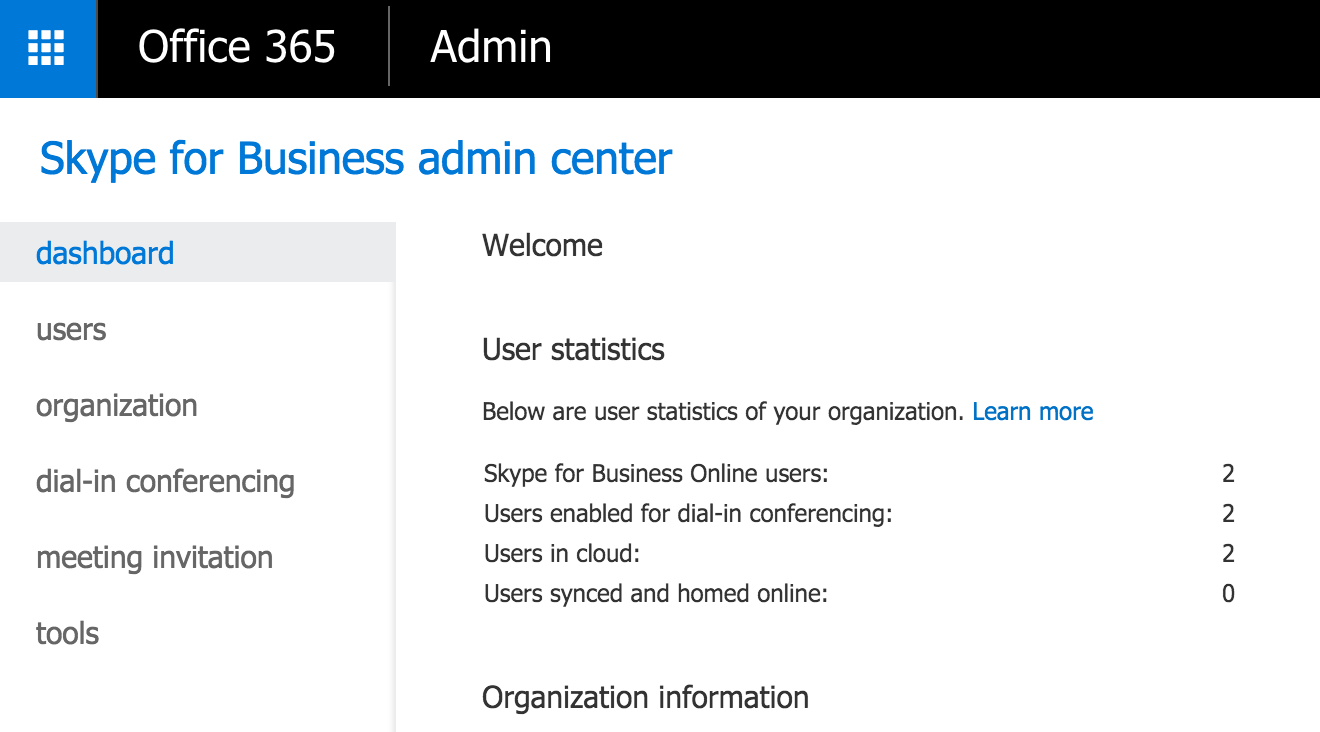 However, my interface was slightly different from the one in the "Microsoft Mechanics" video in that it was missing the "Voice" tab on the left - the tab used throughout most of the video.
I looked around the web to try to find out why that would be the case and how I can go about fixing it. I eventually found some relevant information on a page titled "What is PSTN Calling?" This is how you know I made it pretty far down the rabbit hole.
[IMPORTANT] For you to see the Voice option in the left navigation in the Skype for Business admin center, you must purchase at least one Enterprise E5 or Cloud PBX license and a voice calling plan.
This was nice to find, but it wasn't entirely helpful. Does the use of the word "purchase" mean I won't be able to test it within the free trial or is the issue that I haven't set up a voice calling plan? What are the plans and how can I set one up?
Making Calls
I went ahead and installed Lync 2011 for Mac (the current softphone client for Skype for Business on Mac) anyway and followed the configuration instructions from the admin center (note: the email address required by Lync is your new @companyname.onmicrosoft.com address, not the address you used to sign up).
I then tried to make an audio call - first, to a PSTN number.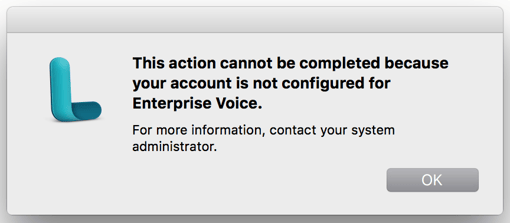 This provides a bit of clarification to the "calling plans" mentioned previously. I tried a SIP address for good measure, but the chat window alerted me that the address could not be located.
I used the Admin center's search function to find information on Enterprise Voice. There wasn't anything published by Microsoft, but there were pages of community posts asking about it. Considering the Cloud PBX is a new feature, I was hoping to find something more recent, but I found a comment from earlier in the year by a MSFT Support rep:
To use Lync Enterprise Voice, you need to deploy Lync Server on premise. ... Here is the article for your reference: Deploying Enterprise Voice in Lync Server 2013.
The article has been updated to read "Deploy Enterprise Voice in Skype for Business Server 2015" under the umbrella of "Deploy Skype for Business Server", but it leads me to the question: why am I deploying a server for a cloud service? Does the service really "move the functions of the PBX into the cloud" like they say it does?
Resolution
I finally decided to call Microsoft's support line to see if a live person could point me in the right direction.
I was passed around a few times (as one might expect), but after downloading an app to share my screen with the representative, she was able to diagnose the issue. It turns out that while "Cloud PBX" is included with Microsoft Office 365 Enterprise E5, PSTN calling capabilities are only available through a separate add-on, which is not offered or even shown to Free Trial users.

She did assure me that an on-premise server would not be necessary, but a subscription would need to be purchased in order to test the call quality of the service. It's a year-long commitment, so it looks like we'll have to fork over a chunk of cash for testing.
Thoughts So Far
I'll be honest - this was not intended to be a multi-part post. I was planning on testing the calling quality and features, rather than just detailing my signup and setup process, but that ended up being more of a process than I expected.
As a software-as-a-service provider, we understand that it's not always easy to keep knowledgebase articles, promotional pages and admin portals all perfectly up to date with each rollout, but when you consider the scale of Microsoft's offering, it hints at an underlying issue: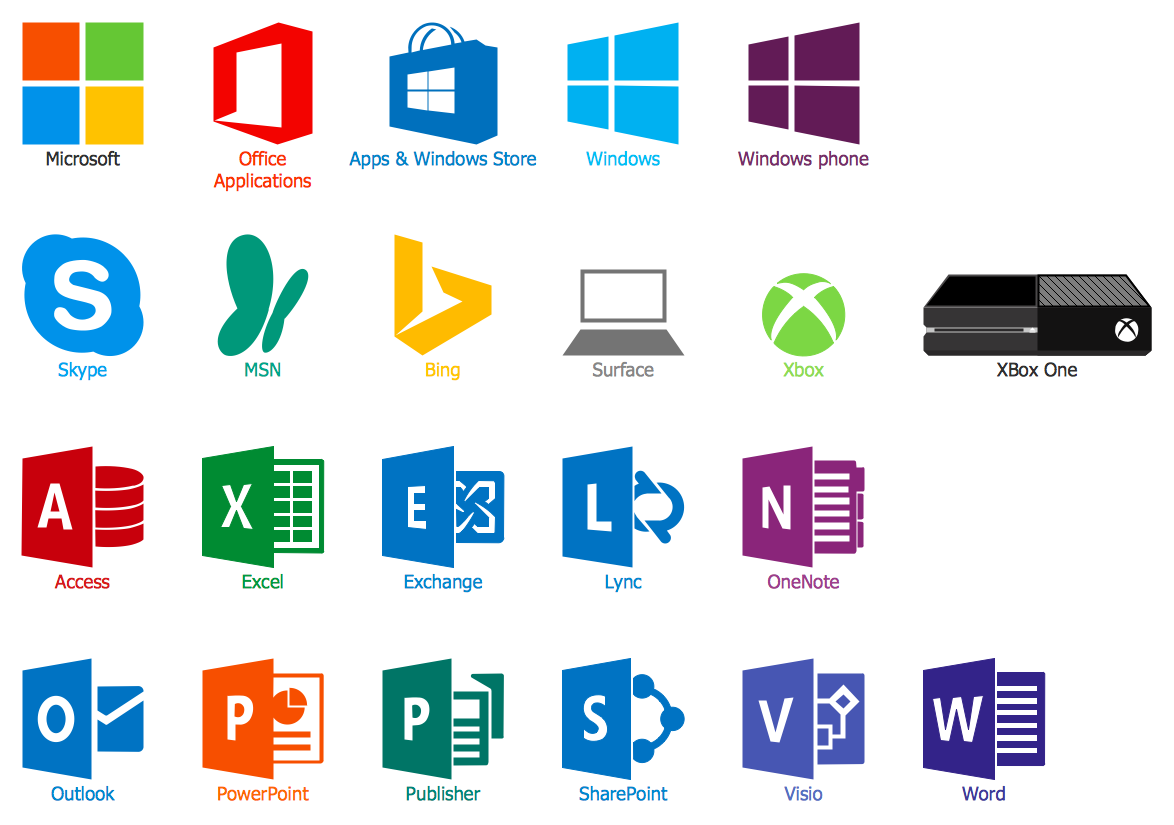 Unlike other Hosted PBX providers, they don't seem to offer any way for you to test their calling service without paying for a full Office 365 subscription. To me, it comes off as a secondary add-on for businesses already heavily invested in Microsoft's larger enterprise product suite.
For most businesses, the important qualities of a phone system are call quality and reliability. OnSIP offers a free trial that includes over 300 minutes' worth of PSTN credit and a free web phone - so you can actually make and receive calls through our service before making any sort of commitment. Our phone service is our top priority and has been for over a decade - so you know we won't be abandoning support for it anytime soon.
Hopefully I'll be able to actually get some call testing going with Skype for Business, but as far as shopping for a Cloud PBX goes, it really shouldn't be this way.