So you've decided to go with a hosted VoIP provider for your company's new phone system.
We're sure that you've done some research and have a list of VoIP companies to compare. We hope OnSIP Hosted PBX has made the cut.
OnSIP's distributed (but redundant) platform, customizable pricing, and wide suite of enterprise features help us stand apart from our competitors. To assist you in your decision-making, we've compiled a list of 10 key points that illustrate how unique OnSIP is within the VoIP industry.
1. Up to 10 Simultaneous Registrations Enable You to Work from Anywhere
Today's workforce is increasingly mobile - a recent article in Forbes cites:
"some 30 million of [Americans] work from a home office at least once a week."
Faced with a workforce on the move, companies must turn to innovative technologies to stay productive. Using OnSIP, each user on an account can have up to 10 phones simultaneously registered, at no additional cost. A user can have a desk phone, a home office phone, and a softphone on his/her laptop and cell phone all registered at the same time. Your employees will be able to make and receive business calls no matter where they find themselves working - even at the local coffee shop.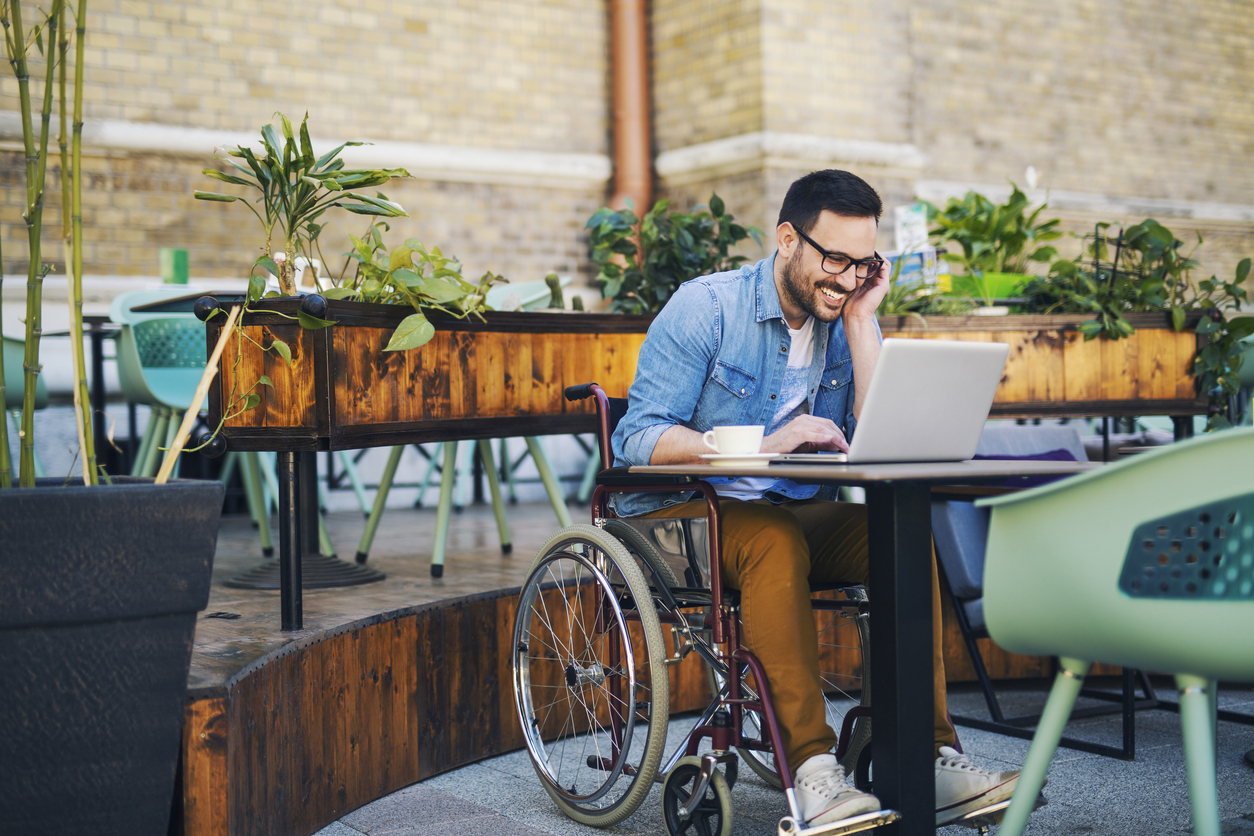 2. WebRTC Apps Allow for New Ways to Do Business
Much has been written about the potential of WebRTC fundamentally altering the way we communicate. OnSIP has already harnessed WebRTC technology in a couple of our apps, offering our customers novel ways to address day-to-day business issues.
sayso: OnSIP's sayso is a JavaScript button that can be placed on any webpage. When they click on this button, website visitors will initiate a free and secure Internet call to your agents (you decide where the call goes to—a user, group, or queue). Visitors will get the information they need quickly and efficiently, without dialing a number or picking up a phone receiver.
The OnSIP App: The OnSIP app is a browser-based webphone, available for free to all OnSIP users. Users can log into the OnSIP app from their browsers and continue to work as though they were sitting at their desks—functionality includes multi-call management, transfer, hold, and video calling.
3. Pay-as-You-Go Pricing - Only Pay for the Calls You Actually Make
Companies on 'unlimited' calling plans usually end up paying a grossly overpriced phone bill (and are subject to 'fair use' clauses). OnSIP offers an unlimited calling plan but also offers a unique pricing option where customers only pay for the phone calls they make at 3.2 cents / minute for standard phone calls (the standard calling area includes the contiguous U.S. plus more than 25 foreign countries) + the features they use.
This plan is perfect for businesses with low calling volume, or with phones in low-traffic areas, such as lobbies or classrooms. Instead of paying for another line at the full per user price of other competitors, you can set up a lobby phone and only pay for the calls that are made on it.
And with an OnSIP account, extension-to-extension dialing and calls to other SIP addresses are always free calls!
4. BYOD Means You Can Mix-and-Match Devices and Models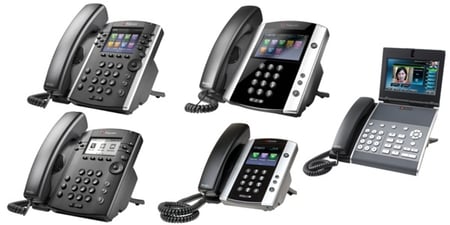 OnSIP is bandwidth, router, and phone agnostic. While other providers sell you only certain telephone brand models to use with their service, we let you decide on which phones best fit your company's needs. And should you need to cancel your account with us, you can take your phones with you, and reuse them with your new VoIP provider.
We do want to help you make an informed decision about which phones and devices to purchase. To that end, we complete extensive interoperability testing with phone and device models, and post those reviews to our VoIP Phone Reviews page. You can be confident that the phones you purchase will successfully work with your OnSIP account.
5. An Intuitive Admin Portal Gives You the Freedom to Create Your Own Account
You may be used to waiting on an experienced technician who sets up or makes changes to your phone system.
OnSIP, however, gives you the knowledge and the tools to create your phone system yourself. Configure call routing rules. Purchase available phone numbers throughout the U.S. Our user-friendly Admin Portal provides simple instructions on how to set up any feature you need, without having to rely on (and pay for) a technician with specialized knowledge.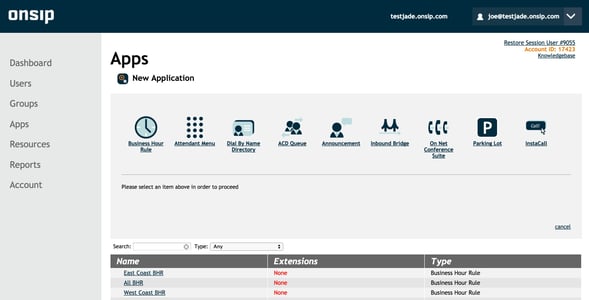 If you require further assistance, you are always welcome to search our extensive Knowledgebase or contact our friendly Customer Success Team who can assist with your phone system setup.
6. Ease of Setup Means Your Phones Will Be Up and Running in Minutes
Any moves, adds, and changes performed in the Admin Portal occur in real-time; there is no delay caused by waiting on the phone company to address your requests. Once a phone number is purchased or a feature is created, it is immediately available for use.
OnSIP also maintains a phone software provisioning server for some of the most popular phones on the market. Instead of having to perform the laborious task of manually configuring your phones to work with your provider, you can use OnSIP's boot server to have a fleet of phones registered in minutes. And if you choose not to purchase phones, you can rely on the OnSIP app to perform your business calling needs.
7. Our U.S.-based Customer Success Team has a 98% Customer Satisfaction Rating
One of our strongest assets is our Customer Success Team based right out of Pennsylvania. Recently honored with the Bronze Stevie Award from the American Business Awards, our Customer Success Team has the knowledge to help you resolve your questions, and will empower you to successfully administer your phone system. They are available by phone call and online ticketing system.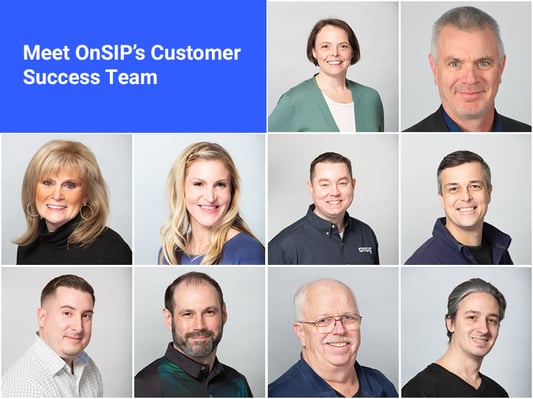 8. OnSIP's Patented Platform Equals Scalability and Reliability
Many of our competitors just license other phone system platforms.
OnSIP, however, has engineered our system from the ground up, leveraging industry-recognized open source technologies. We have 2 data centers in New York and Los Angeles, both holding redundant routers, servers, Internet connections, and upstream carriers. This redundancy allows customers to register to the closest data center, optimizing their call quality and providing a superior level of uptime. We're extremely proud to have been awarded a patent for our platform's noteworthy design.
9. Employ New Tactics with SIP
Each OnSIP user has a unique SIP address. A SIP address acts as a virtual extension, allowing you to be reached on different phones in multiple locations.
With OnSIP, you can create SIP aliases - variations of your main SIP address - that can be used to distinguish your incoming calls. For instance, if an employee handles both sales and support calls, you can create different 'sales' and 'support' SIP aliases for that 1 employee and assign each alias to a different line on that employee's phone. Add those SIP aliases to their respective queues, and the employee will know what type of call is coming through - depending on if the 'sales' or 'support' line on his/her phone lights up - and will be able to calibrate a response accordingly.
10. Use Our Developer APIs to Create New Features and Products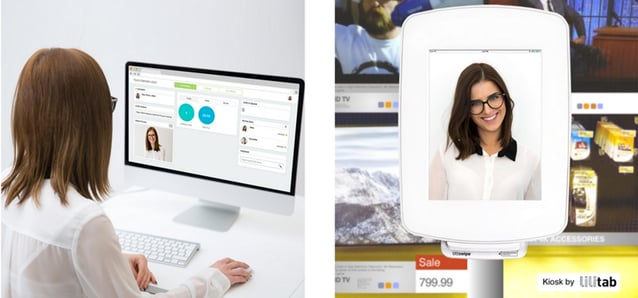 OnSIP offers developer APIs that can be used to create custom WebRTC products. Our APIs are harnessed in the development of new products that address real business situations. LiveNinja leveraged our developer platform to create a sales kiosk solution, the LiveNinja Kiosk, that allows a queue of salespeople to virtually assist customers in multiple retail locations, departments, and stores.
These 10 points detail how OnSIP is a unique hosted VoIP solution. Ask the other VoIP providers that you are considering if they can match all of the above!