If you've just begun shopping for a Business VoIP phone system, you've likely come across the names 8x8 and RingCentral. They're a couple of the bigger names in the industry with userbases in the tens of thousands of businesses.
You'll also find in your research that, in a lot of ways, most Business VoIP providers appear to be very similar in their offerings, appearance, pricing, etc. This can make choosing the best provider for your needs feel like a game of darts.
Here at OnSIP, we focus mainly on making customers happy with our Business VoIP offering, but we think it's important to keep tabs on the competitive landscape. I figure if I'm already comparing RingCentral vs 8x8, I might as well share them so that readers can make a more informed decision for their businesses.
RingCentral vs 8x8 Features
Both 8x8 and RingCentral are going to cover the basic, critical features you'd expect from a VoIP provider, such as Auto Attendants, Call Forwarding, Voicemail, Extensions, etc. You can see the publicly listed features for 8x8 here and RingCentral here.
As for the more unique features, 8x8 has an interface/suite of features they call "Virtual Office". It's described as a "comprehensive unified communications application", which contains a softphone, instant messaging capabilities and conferencing. Call Recording and Online faxing are available to users who pay for the Virtual Office Pro plan.
RingCentral offers similar functionality through their RingCentral for Desktop app. Both companies offer mobile app versions as well.
As for service integrations, here are the ones listed for 8x8 and RingCentral:
| | | |
| --- | --- | --- |
| Integration | 8x8 | RingCentral |
| ACT! | | |
| Box | | |
| Desk.com | | |
| eAgent | | |
| NetSuite | | |
| Office 365 | | |
| Oracle Sales Cloud | | |
| Outlook | | |
| Salesforce | | |
| SugarCRM | | |
| Zendesk | | |
As you can see, they largely overlap, but if you use a CRM that is not supported by one of these providers, that may be something to take into account.
RingCentral vs 8x8 Pricing
There are a few ways a Business VoIP provider can charge users for its service. In this case, both providers deal mainly in "unlimited" calling plans. Regardless of whether or not your business needs "unlimited" calling, this model makes it simple to put together a price estimate.
RingCentral lays out three plans—Standard, Premium and Enterprise—ranging from $25/user to $45/user. They recommend the $35/user Premium plan as their best value and the details of what's included can be found here.
8x8 is a bit less upfront in regards to their pricing. Rather than laying out the details of their plans on the site, they encourage you to reach out to a sales representative to request a quote. However, you can use a search engine to easily find an online store for ordering the service, and therein you'll see that 8x8's Unlimited Extensions cost $40 each with a $40 activation fee.
However, both providers advertise their service at $20/user on the review site VoIPReview.com, so if the service offerings of either company interest you, you'll want to ask about any promotions or discounted rates that they may offer.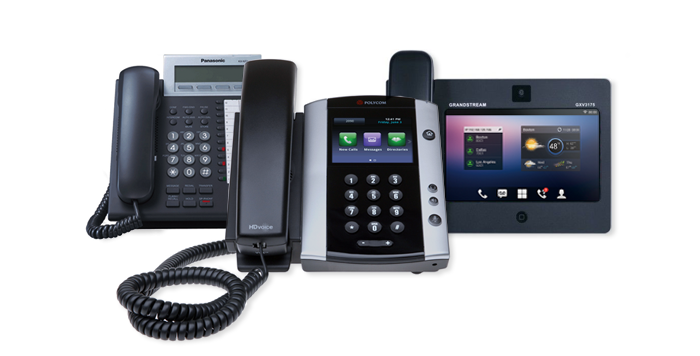 Phones
One thing you'll need to keep in mind is the cost of phones - both short term and potentially long term. Both of these providers sell phones to their users, but they may or may not be cheaper than buying the same phones from a 3rd party. It's also worth asking whether or not you'll be able to keep your phones and use them with another provider, in the event that you become unsatisfied.
8x8 sells a number of Polycom models, a few Ciscos and Spectralinks, and a couple Yealinks. RingCentral has about an even split of Polycom and Cisco phones, as well as one cordless Yealink device. Both have lists of other phones and equipment that are compatible with their service listed on their sites.
Alternatives
Without reaching out to both companies for quotes tailored specifically to your business, it's difficult to say which would have the edge between them. It may come down to things like contract durations, activation/termination fees, phone promotions, etc. which can likely be changed when drawing up a proposal. However, there are providers that differentiate themselves more when it comes to pricing and features.
OnSIP's contract-free Basic Plan gives your business a suite of features for $49.95/month, and you pay $0.029/minute for calls to the PSTN. Any additional features that you might need, such as Smart Queues or extra Voicemail Boxes, can be purchased a la carte.

As for unique features, the OnSIP app and sayso are two innovative products available for free to all users. The OnSIP app is a softphone for Mac, Windows, Chrome, and Firefox that allows you to work on the go. The sayso button allows your website visitors to call you at any number you'd like with just the click of a mouse.
Support
Customer Support is something I hesitate to compare with other businesses, only because we only hear the horror stories—we don't get many people calling us up to tell us how satisfied they are with another company. That kind of feedback is best gathered on your own by asking real customers of those companies.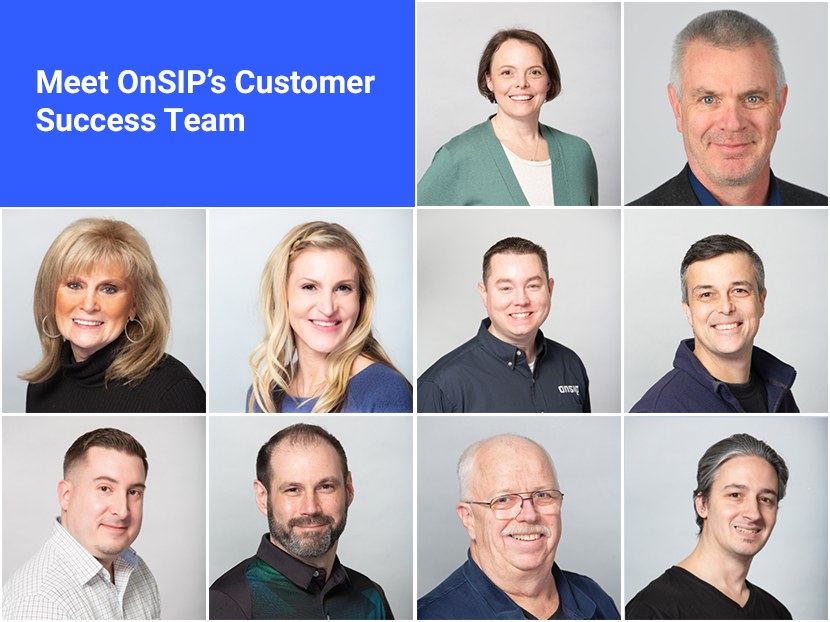 What I can vouch for is the team we have here at OnSIP. Rather than outsourcing that department to save money, we have our Customer Success Team in Doylestown, PA. We make sure that the support line has virtually no wait time and chances are the person you'd be speaking with has been helping our customers for 3 years or longer.
Conclusion
Shopping for a Business VoIP provider for your business probably isn't something you want to do often. For that reason, it's best to get all the catered information you can, such as proposals and price estimates, to gain the best understanding of the options available. Just about any provider, including us, will be willing to discuss how they can handle your business's needs.
If a provider offers a free trial, give it a try, see if the administrative tools are intuitive and useful, and get others to check if there's a difference in call quality at all.
Outside of that, I recommend you try to keep your options open by not committing to any long-term contracts. The features and pricing can look great on paper, but it's difficult to know how dependable the call quality will be. The last thing you want after all this work is to be locked into a lousy service agreement for another year.