Note: The 120W Router was discontinued as of January 5, 2015.
This blog is by Eric Phipps and Dave Jodhan, NOC Technicians at Junction Networks.
The Cisco RV series of routers is an attempt to bring a full featured SOHO Gateway to an affordable level, weaning the Small Office and Home Office users off of devices that are not designed for the business user.
Working in Support, one of the painful realities is that customers may make the mistake of purchasing routers designed for home use to run business networks. Running business-class VoIP through devices designed for home use can compound already existing problems. All of a sudden, hundreds of UDP packets need proper routing causing RAM and CPU of these devices to be flooded. This overload can affect services that are crucial to the needs of the business.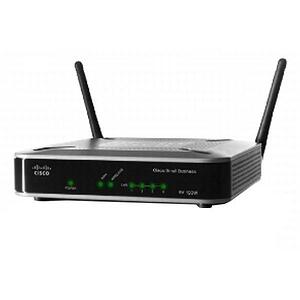 The RV series is a low cost, high quality attempt to bridge the gap between Cisco's devices like the ASA/PIX and those home class routers. It boasts Small Business VPN software, a very easy to use GUI, a four port switch, support for 1000 simultaneous sessions, and native IPV6 integration. It's a really slick little device; but unfortunately, it does not have the proven SIP ALG afforded to the higher end Cisco routers, which caused many problems during the testing of this device.
We tested this device using firmware versions 1.0.1.3, the firmware with which the router shipped, and 1.0.2.6, the most recent (released Jun 24 2011), running both firmwares through our exhaustive SIP Interoperability test. Unfortunately, in both instances, we found the SIP ALG was non-functional.
With firmware version 1.0.1.3, the router would not allow Invite packets through ALG after a phone had been registered for more than two minutes. Previous to that, we would discover intermittent one way or even no audio. With version 1.0.2.6, the router would not allow any SIP calls through whatsoever even with the SIP ALG and all Firewall options disabled. Included Packet Capture software wouldn't even acknowledge the SIP packets' being sent to the router.
At this time, the router is not suggested for use with OnSIP.