Written by Joe De Bari, Lead of Marketing Communications at OnSIP. The following content was last updated on September 4th, 2018. Any new information since that date may not be included in this article.
OnSIP and Nextiva are two leading cloud-based phone system providers that cater to small and medium sized businesses. Each provider owns and operates its own platform. While both providers are recognized as leaders in the VoIP industry, with both companies offering quality service for over a decade, each platform ultimately offers distinct advantages depending on what you are looking for.
We recently embarked upon a deep dive comparison between OnSIP and Nextiva in an effort to gather information for this blog. Most of the information is freely available on Nextiva's site; the other facts were gathered in conversations with Nextiva's sales team.
Here's a VoIP comparison of how OnSIP and Nextiva hold up on pricing, features, and phone support.
Pricing
Nextiva
Nextiva offers three general pricing plans: Office Pro ($34.95 - $19.95 per month), Office Pro Plus ($37.95 - $20.95 per month), and Office Enterprise ($44.95 - $27.95 per month). Pricing tiers fall into four categories, 1 - 4 users, 5 - 19 users, 20 - 99 users, and 100+ users. 1 - 4 users is the most expensive per user, while 100+ users is the least expensive per user. The per month pricing cost per user is $2 less for those who opt for a 36 month contract, as opposed to a month-to-month contract. There is also a Prepay option for a 36 month contract, which again affects the price.
Each user has unlimited calling: there are no per minute charges for phone calls. There is no configuring of the preset feature options, and users might pay for features they never use. Overage minutes may apply for excessive use, which Nextiva defines as calling that "substantially exceeds the average call volume or duration used by all other Nextiva Unlimited Plan customers."
OnSIP

OnSIP offers 2 paid pricing plans:
Per Minute Plan: The Per Minute Plan allows you to pay for features and calls on a month-to-month basis— it does not cost anything to add phones or users to this plan. This plan lets you customize your account by building your own feature package: starting off with a basic set of popular business phone features at $49.95 per month, you can then add (and delete) additional features to your account as your business requires. Under this plan, you do not have to pay anything to get a phone up and running on your system. With the Per Minute Plan, you are charged for the minutes that the phone uses (at 2.9 cents per minute; inbound calls to a toll-free number are charged at 3.9 cents per minute), rather than for the 'seat' itself.
Per User Plan: OnSIP's Per User Plan offers unlimited Standard Area calling for $18.95 per person per month (the Standard Calling Area covers the continental U.S. and 14 other countries). In addition, this plan enables customers to set up an unlimited amount of calling features like voicemail boxes, groups, and auto attendants; additional features like conference suites and call queues can be bought a la carte. Call recording is also included in this plan.
Features
OnSIP and Nextiva both offer hosted PBX features that have become mainstays in the market. Each company has auto attendants, busy lamp field, call parking, ring groups, Music on Hold, voicemail to email, ACD queues, conference bridges, HD voice, and call forwarding as part of their platforms.
Both platforms stand out when it comes to CRM integration. Nextiva's Call and Contact Center packages include CRM cross referencing for call operators with platforms such as Salesforce and Zendesk. OnSIP's CRM integrations also include Zendesk and Slack.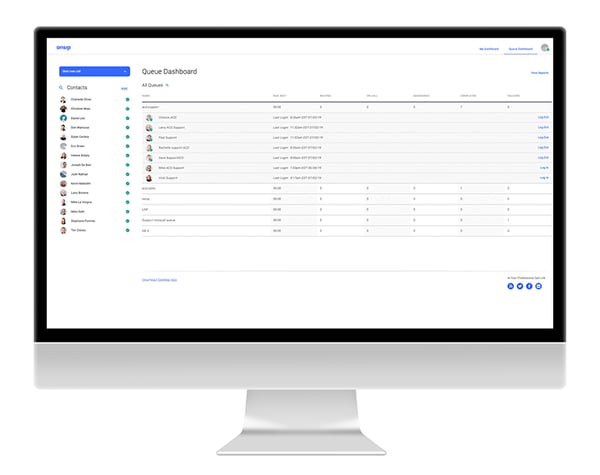 OnSIP and Nextiva both offer enhanced queues, a type of ACD queue that allows supervisors to monitor the queue in real-time and generate performance reports. Enhanced queues provide three supervisory options:
Call Monitor - Queue supervisors can listen in (in real-time) on any agent who is on a call. Neither the agent nor the caller will know the supervisor is listening.
Call Whisper - While listening in on a call, queue supervisors can speak to the agent without the caller hearing.
Call Barge - Supervisors can 'barge' into a call and speak to both the agent and customer simultaneously.
OnSIP offers the OnSIP app, a softphone that can replace your desk phone. You can use it on Mac, Windows, Linux, Chrome, and Firefox. The OnSIP app can make voice and video calls at the click of a button. App users can also view the presence statuses of their coworkers and can even listen to, delete, and manage their voicemails right from the app interface.
In addition, OnSIP offers a unique web calling solution called sayso, which allows website visitors to engage in video or voice calls with one of your employees using only their Internet web browsers—no downloads or plugins required. Your customers can quickly start up a conversation with your sales and support team members with just a mouse click.
Nextiva offers customers a downloadable desktop softphone and mobile softphone. The Nextiva App is available for Windows, Mac, iOS, and Android platforms. These softphones offer unified communications features such as: IM and Team Presence, voice calling, and video calling.
Call recording is available in Nextiva's Office Enterprise package. Recorded files are archived for up to six months and can be downloaded using a Nextiva-provided application. OnSIP also offers Call Recording; all recorded calls are saved in a third-party Storage Service Provider (linked by the customer to his/her OnSIP account) and can be accessed and retrieved at any time.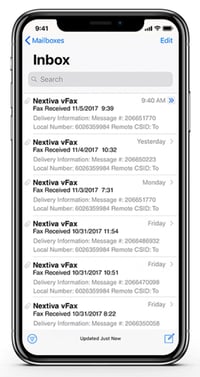 All three of Nextiva's Office plans also offer unlimited virtual faxing. Occurring without a fax machine, users simply upload a copy of the document they want to send to their computers. They can then send the document via Nextiva's vFAX Portal or directly from a customer-selected email address.
Phones
OnSIP and Nextiva do not lock you into their services with proprietary phones that cannot be used on other platforms. Nextiva sells phones through its service but also has a Bring Your Own Device (BYOD) policy for certain supported models. OnSIP offers provisioned phones through a preferred partner, but also has a BYOD policy that allows customers to use any SIP-compatible phones that they want. Furthermore, customers are not required to purchase phones from any specific vendor, allowing them to shop around for the best price.
There are still some limitations to the kinds of phones that can be used with each service. Nextiva sells Polycom, Cisco, Panasonic, and VTech phones. OnSIP provides a 'boot server' to customers that automatically configures Polycom, Panasonic, Cisco, Yealink, and Grandstream phones, although any phone that follows the SIP RFC standards will work with the service. OnSIP also maintains its own section of objective phone reviews to help guide customers to the right phone. The review information Nextiva provides deals with phone features rather than qualitative reviews.
Support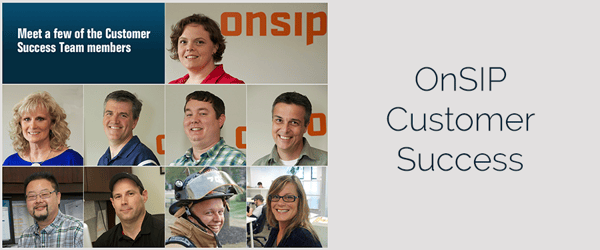 OnSIP's Customer Success Team is based in Doylestown, PA and has an average caller wait time of 24 seconds per call. According to Zendesk, the customer satisfaction rating for the OnSIP Customer Success Team hovers around 96%. OnSIP CEO Mike Oeth continues to answer at least one support call per day, in order to stay in tune with issues that customers are facing.
The Nextiva Amazing Service support team is located in Scottsdale, AZ. Nextiva offers dedicated account managers and multi-channel support. Nextiva was recently named as the #1 Unified Communications Platform by GetVoIP in 2018.
NEXTIVA is a registered trademark of Nextiva, Inc. Nextiva and its products/services are not affiliated with OnSIP or Junction Networks, Inc.