When we released my.OnSIP back in late summer, 2009, we intended for it to be the interface for OnSIP users (in addition to your phone). Our first version combines call control, voicemail management, instant messaging, and organization-wide phone presence into a simple UI running in your web browser. It hasn't changed much in almost 3 years.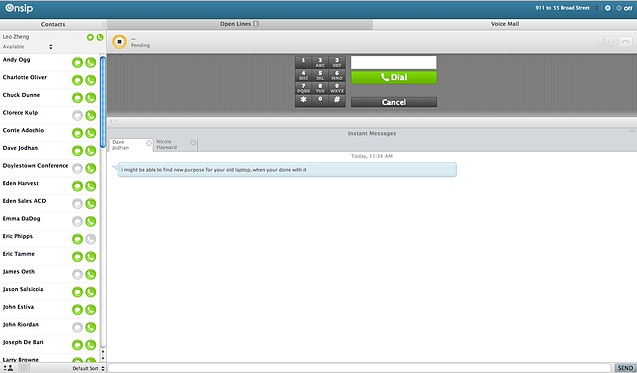 The new my.OnSIP
Today, we're announcing that a beta release of the second iteration, simply called my.OnSIP Beta, is available to all OnSIP customers.
We went back to the drawing board, and tried to provide a more efficient way to organize and catalog your business communications.
When you first log in, you'll notice 3 main buttons on the left-hand navigation column that provide three different views. They are 'Home', 'Contacts', and 'Inbox'. Clicking on 'Contacts' will (not surprisingly) bring up your contact list. Click on any one of the contacts from this screen, and you'll be able to find all the times you've communicated with him or her. This includes your chat history specific to that person, your call history specific to that person, any voicemails he or she might have left you, and his or her contact information.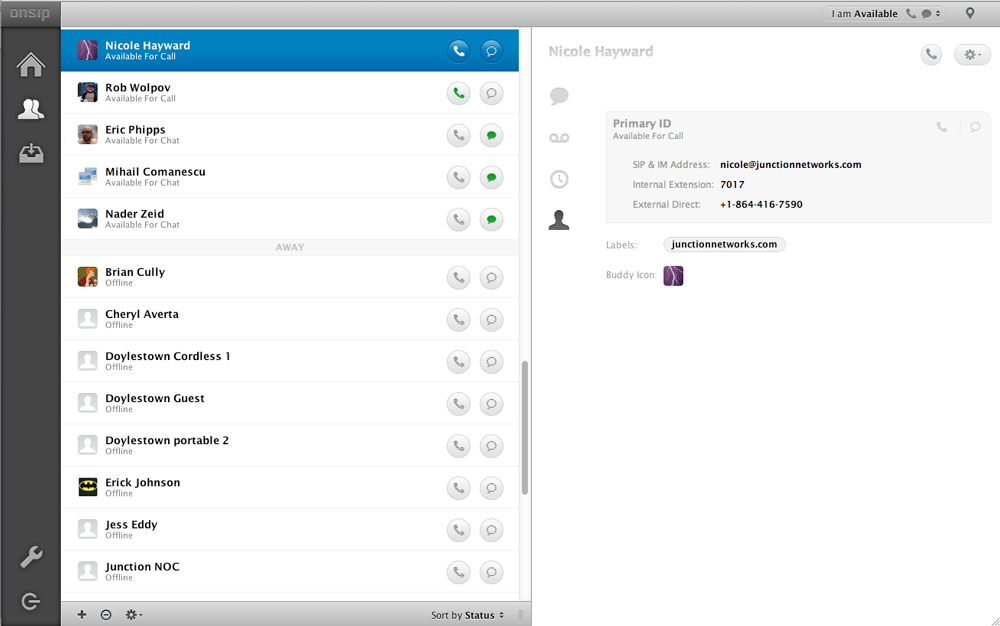 The 'Inbox' view organizes your recent communication sessions based on the sort method you set. You can sort by the date, the contact type (IM, Call, etc), or by contact.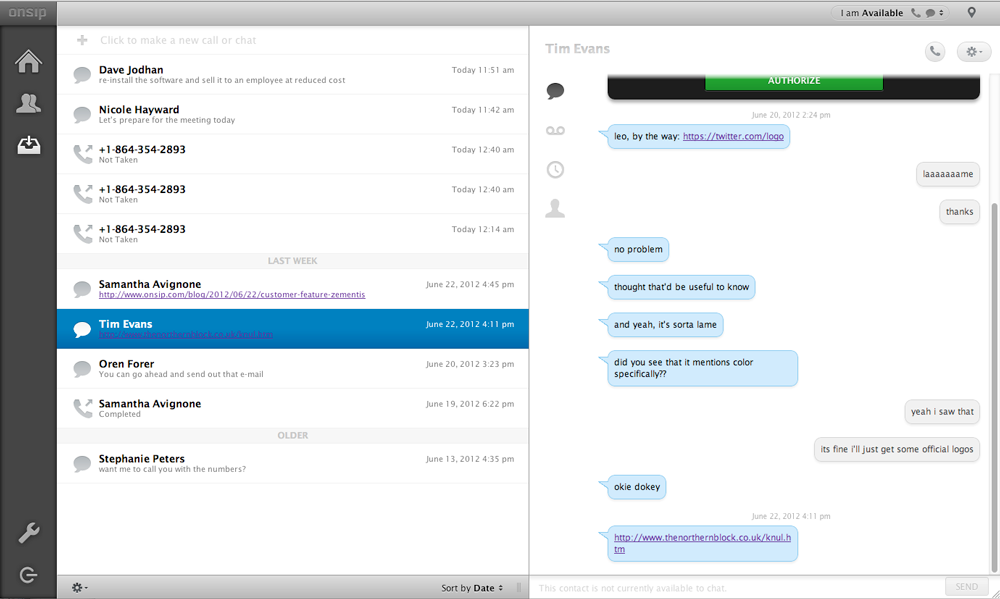 Finally, the 'Home' view combines the views from 'Contacts' and 'Inbox', and allows you to quickly jump from conversation to conversation with a portion of the view dedicated to tabbed instant messaging.
To initiate a call or chat with someone on your contact list, you can just type into the search bar in the upper left-hand corner of any view. Phone numbers and SIP addresses will also work.
You can try out my.OnSIP Beta by clicking here. Or click on the "Try My.OnSIP beta" link on my.OnSIP.com. We're excited to have you trying out this beta version and would love any and all feedback to be sent to marketing@onsip.com.
There are still many features to be added so please stay tuned.