One of the big projects that our Engineering Team has been hard at work on for months now is creating the new web admin portal. A quick recap of that project: Admin features from the legacy admin portal are being transferred into the Administrators tab in our web app, app.onsip.com. (The legacy admin portal is still available as we move all features into the new one.)
We're sprinting to the completion of that project very soon! Today, we have a bunch of new admin features available in the app for account administrators to use—read on for descriptions and screenshots.
Admin App New Features
Attendant Menu
Attendant menus are pre-recorded greetings that automatically answer your calls and present callers with a list of self-service options. Set up a touchtone menu in the web app and allow callers to dial any of your OnSIP hosted PBX extensions.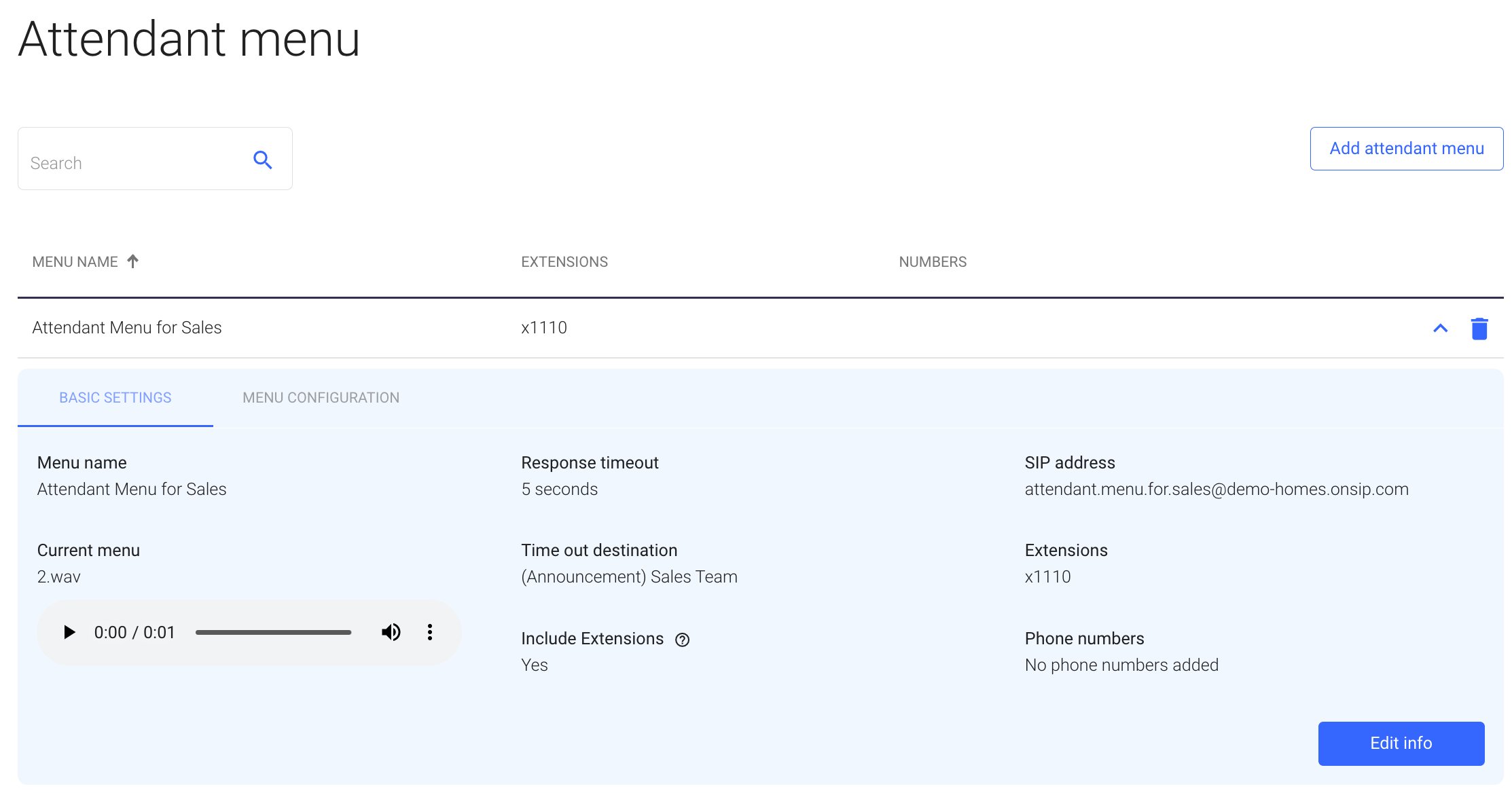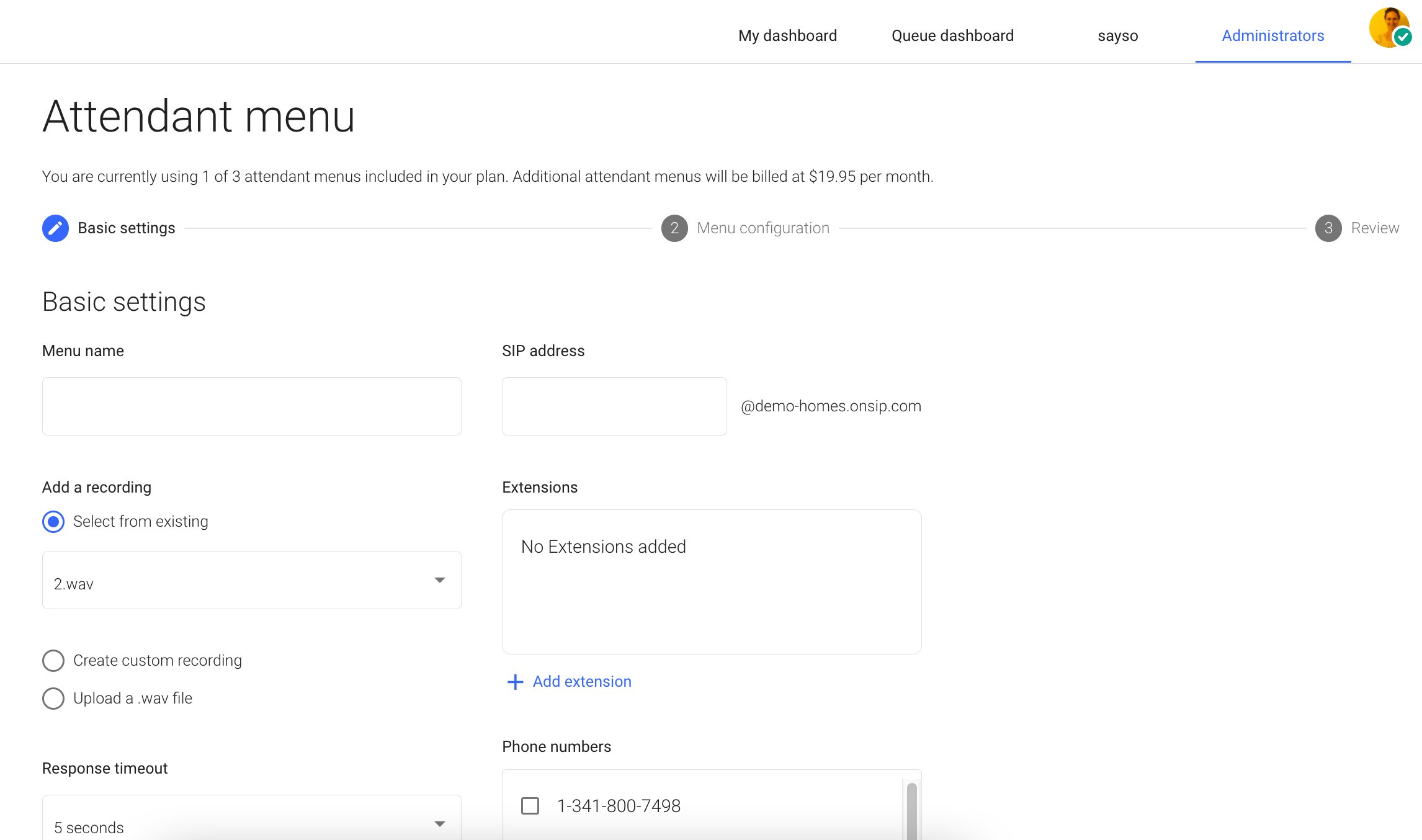 Dial by Name Directory
Dial by name directories allow callers, using their DTMF keypads, to type in a few letters of the name of the person they want to reach. When a match is found, they will automatically be connected to that person.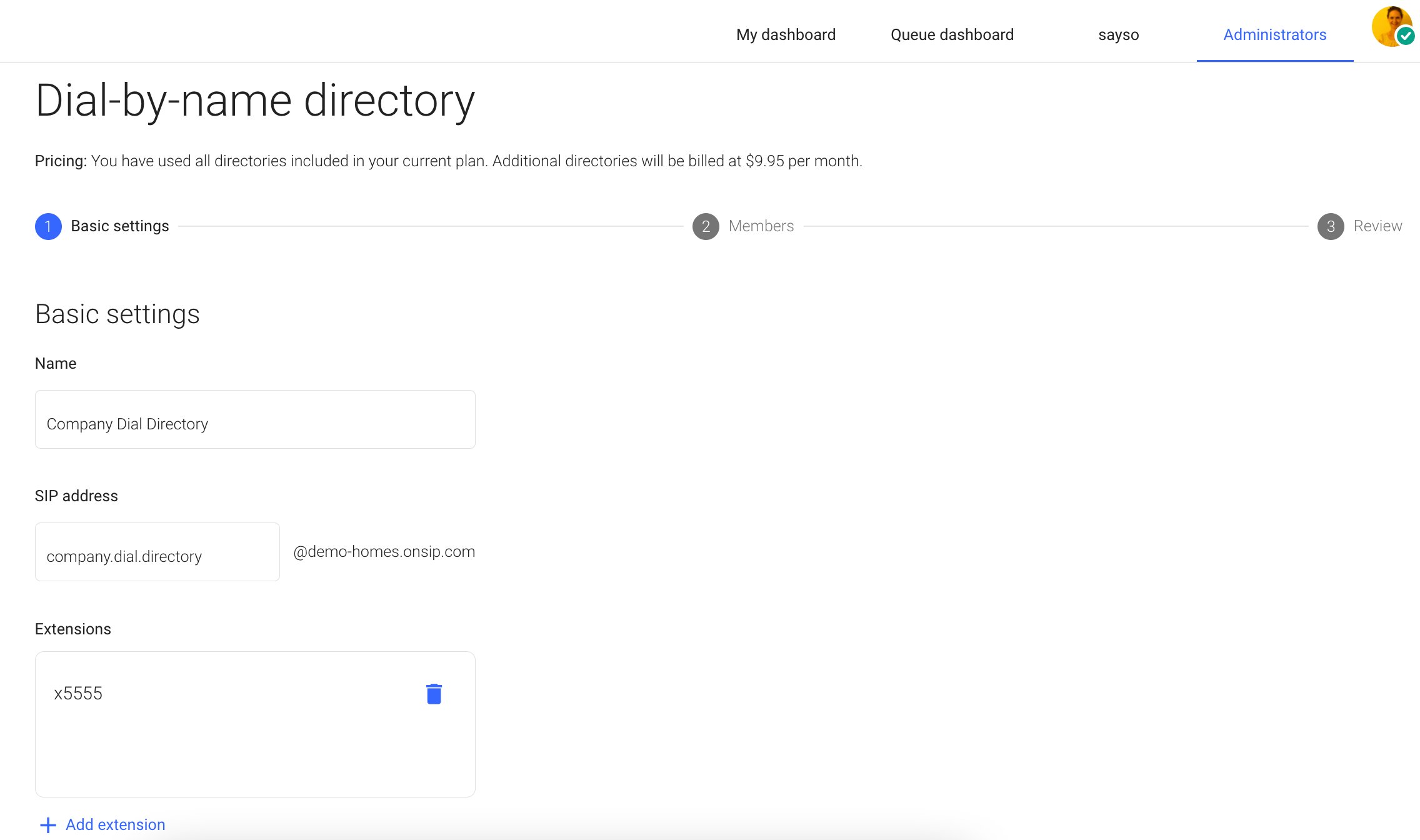 Directory
A new feature in the web admin portal, the Directory presents a complete list of all phone numbers, extensions, and SIP addresses created for your organization. You can easily search for a specific resource there as well as sort the table by a selected column.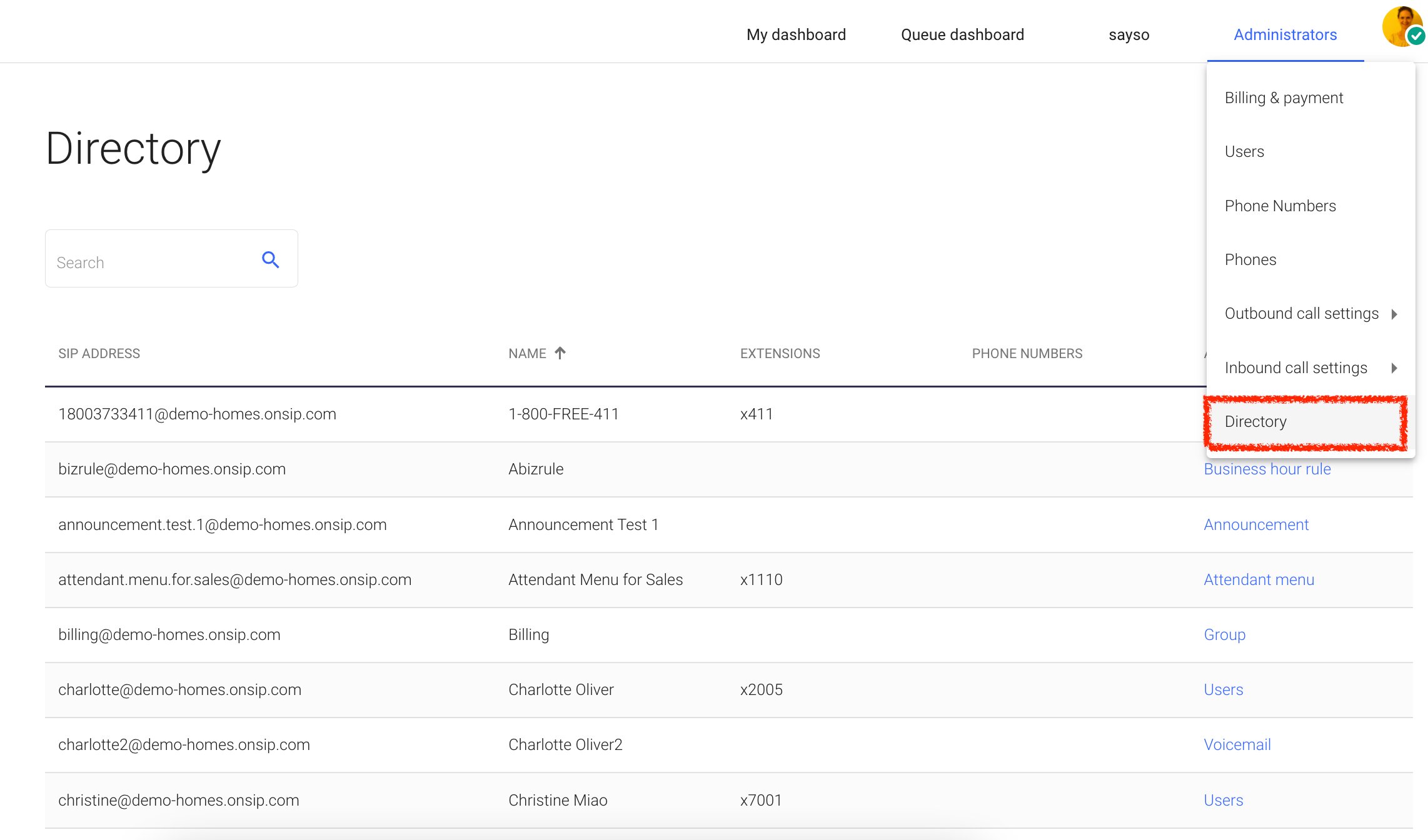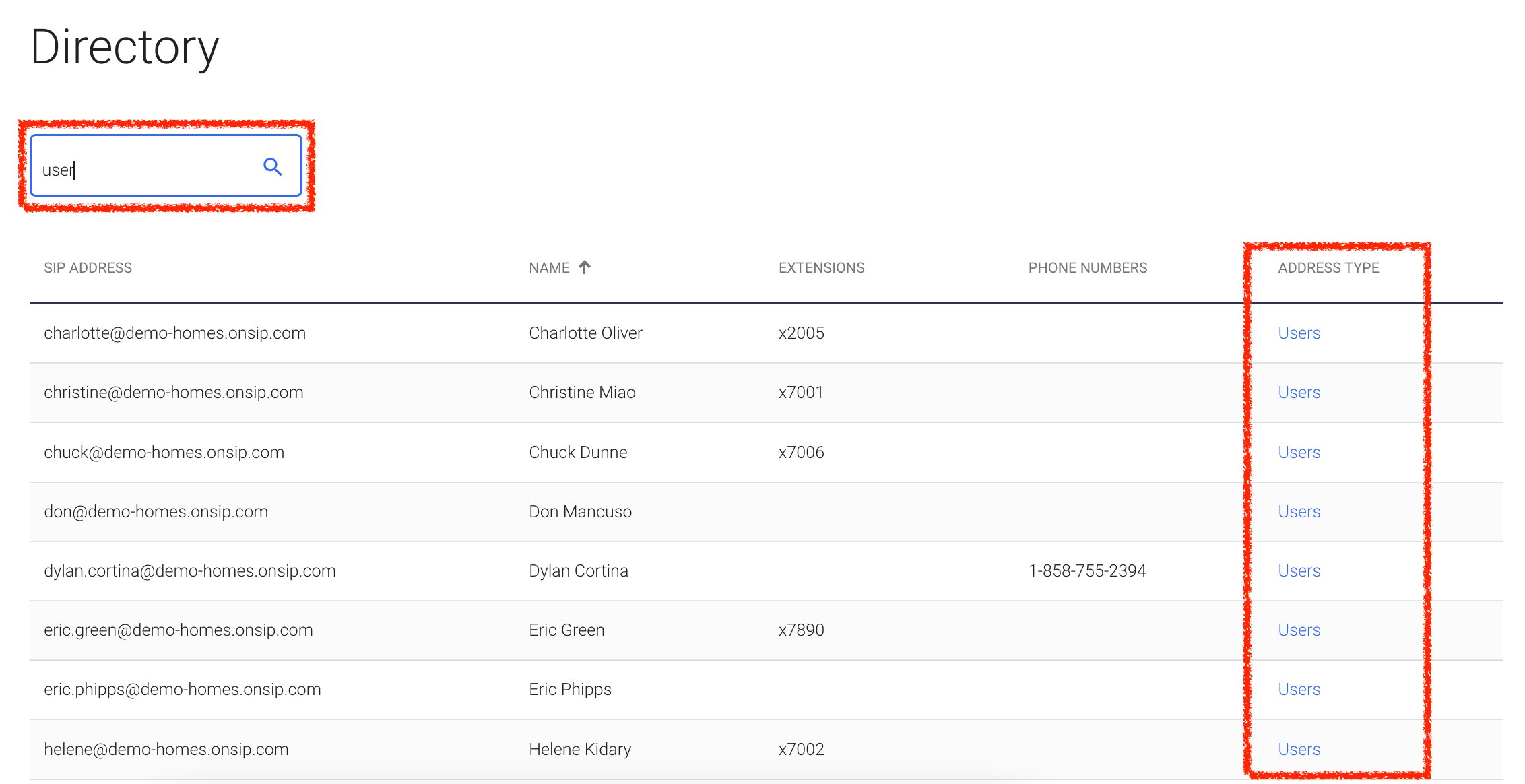 External SIP Address
External SIP addresses allow you to route calls between OnSIP and an external VoIP provider.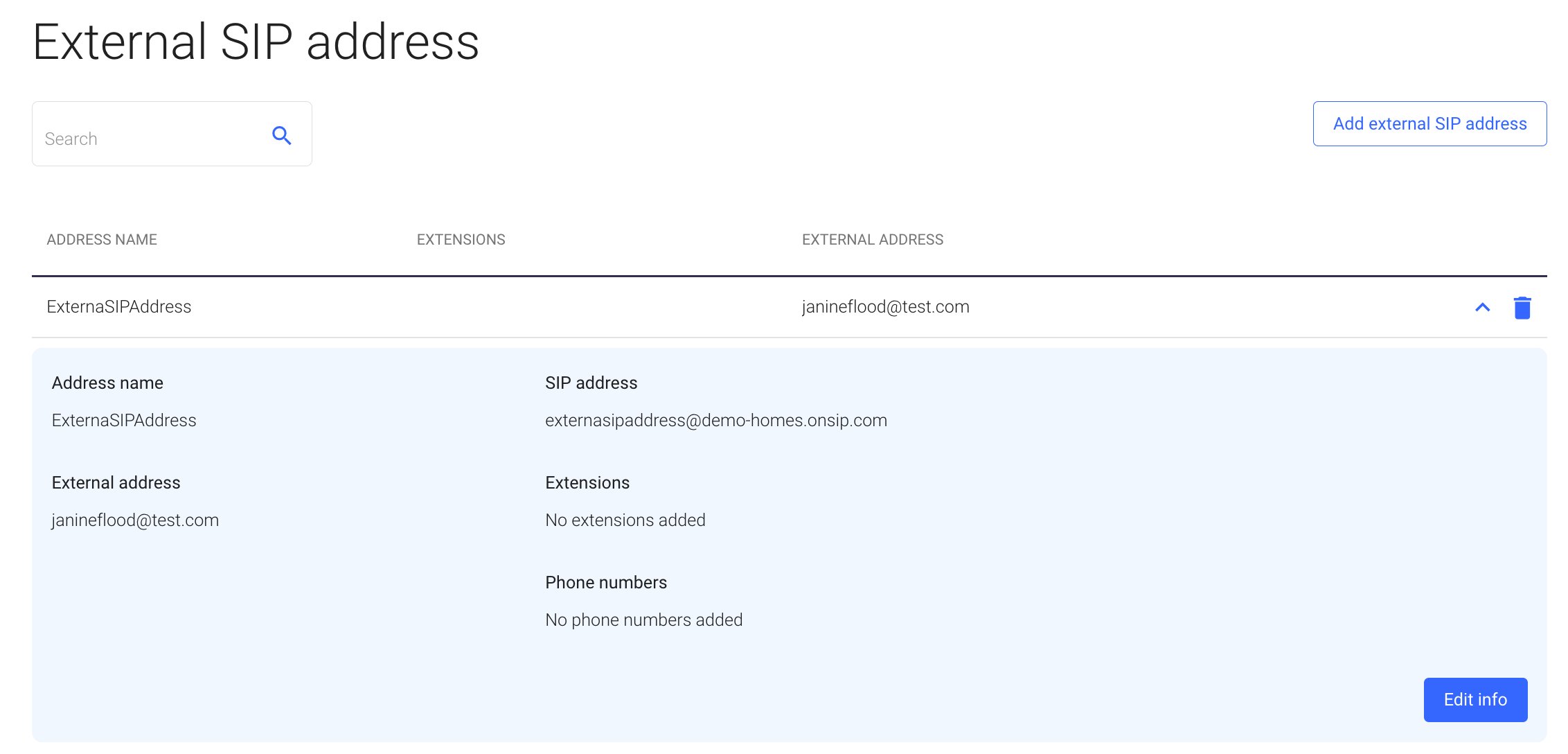 Inbound Bridge
An inbound bridge enables you to transfer calls to your OnSIP hosted PBX from third-party SIP providers.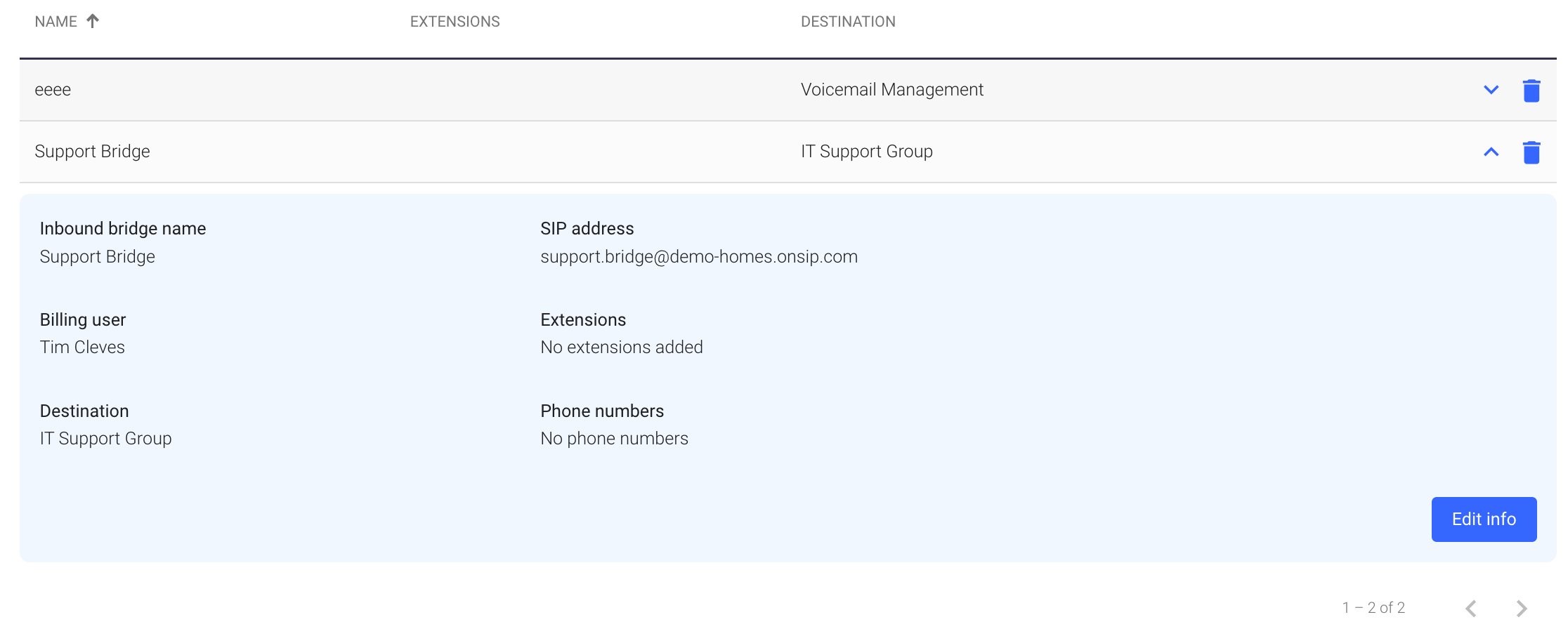 Music on Hold - Basic
Manage music on hold settings and available music sources for your PBX so that when callers are placed on hold they have a pleasant experience—instead of hearing dead air!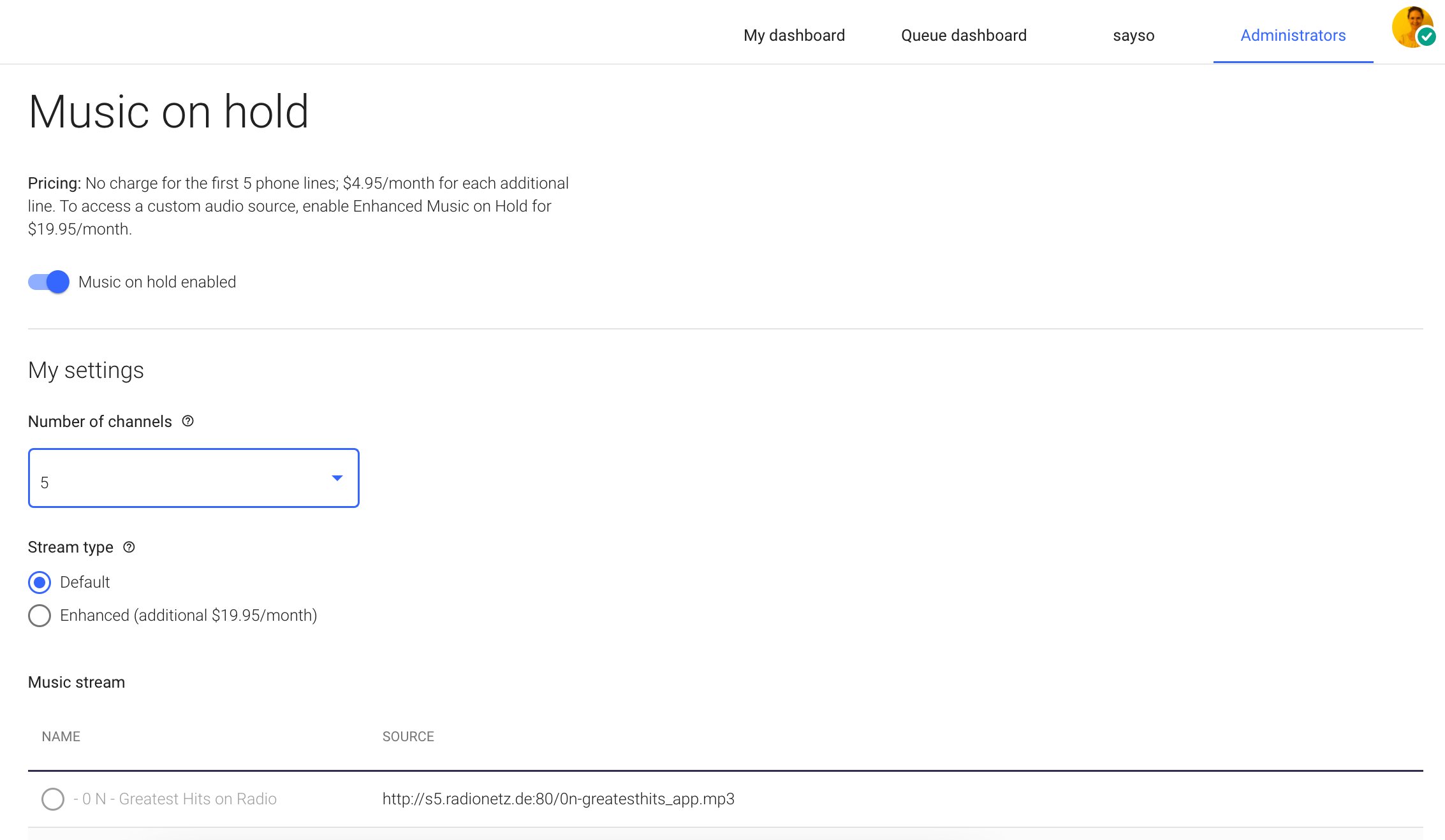 Music on Hold - Enhanced
Add or use a custom music source that callers who are placed on hold will hear.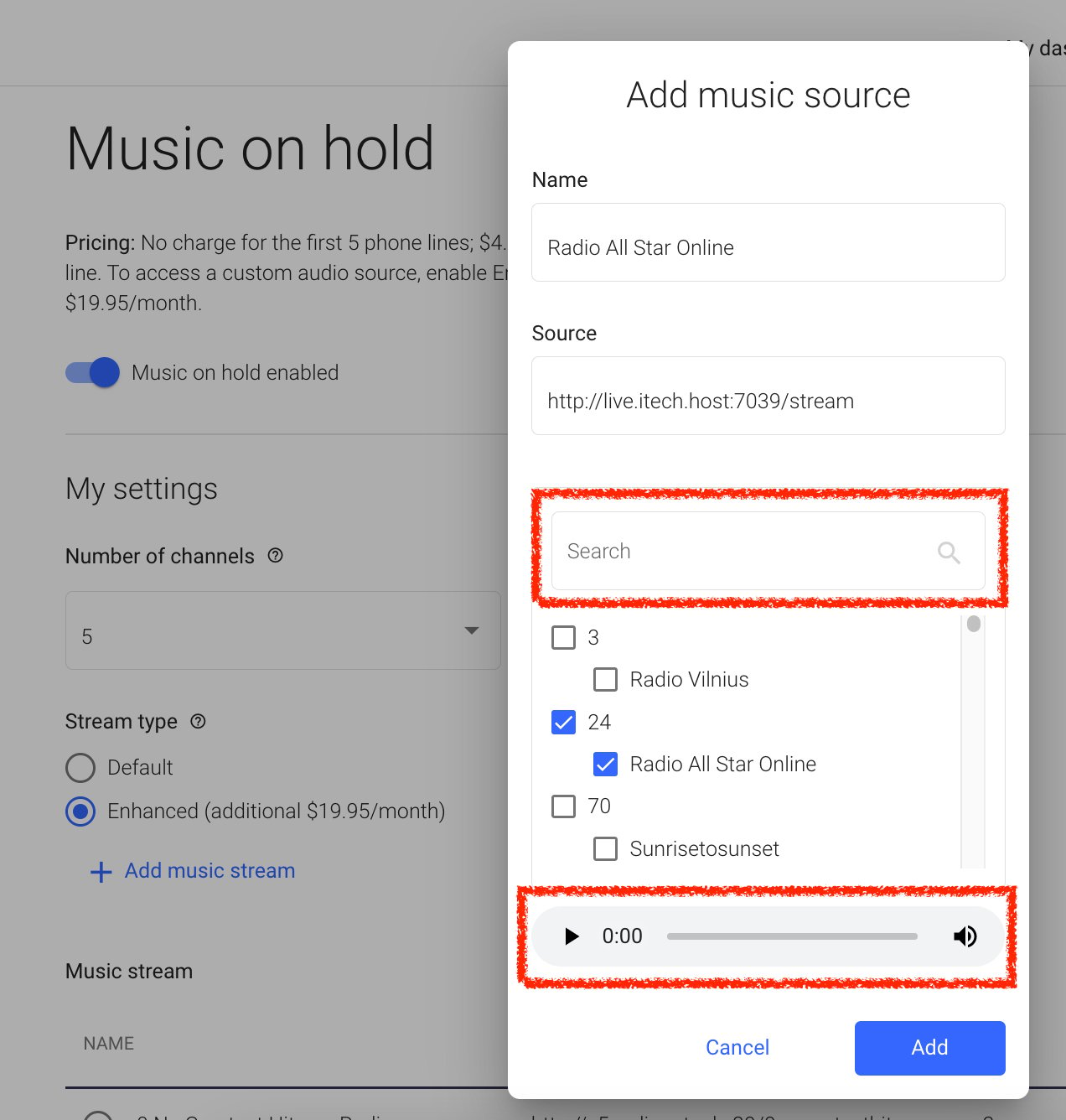 Parking Lot
Transfer calls to a parking lot where they can be retrieved from any device on your OnSIP hosted PBX.