Another week, another batch of features have been added to the Administrators section of our web app! Read all about the newly released admin features that account administrators can use to manage your OnSIP accounts (screenshots included!).
A quick recap of this project for those new to OnSIP: We're transferring the admin features in our legacy admin portal into our web app, app.onsip.com.
Admin App New Features
Account Settings
A couple of new abilities have been added into the Account settings tab:
Transfer DIDs: If you have multiple PBXes in your OnSIP account, you can now transfer your phone numbers from one PBX domain to another.
Transfer phones: If you have multiple PBXes in your account, you can now transfer your registered phones from one PBX domain to another.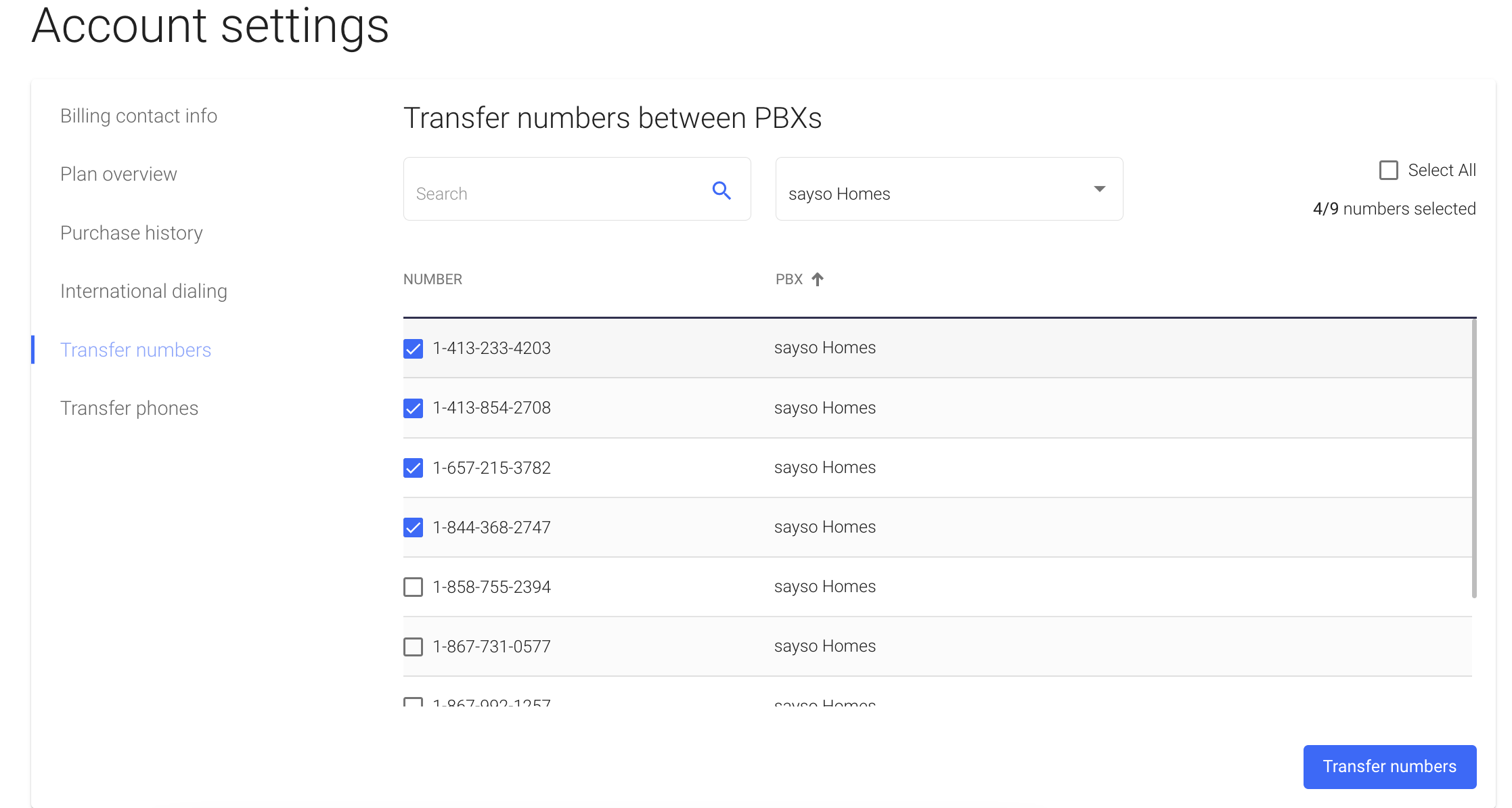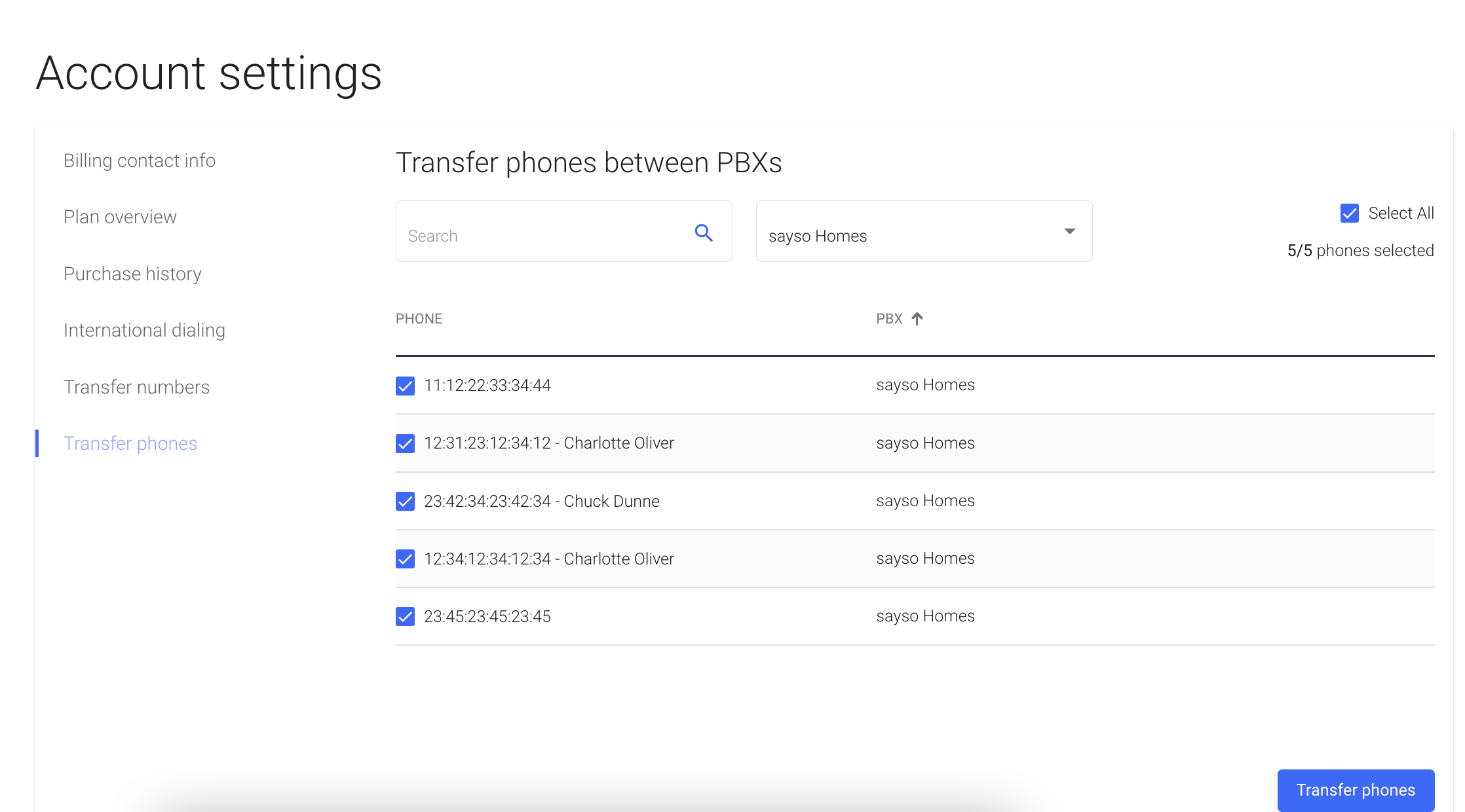 PBX Settings
A new addition to the PBX settings tab, Migrate SIP Domain allows you to create a sub-domain of OnSIP.com or migrate your own private domain for all your SIP addresses.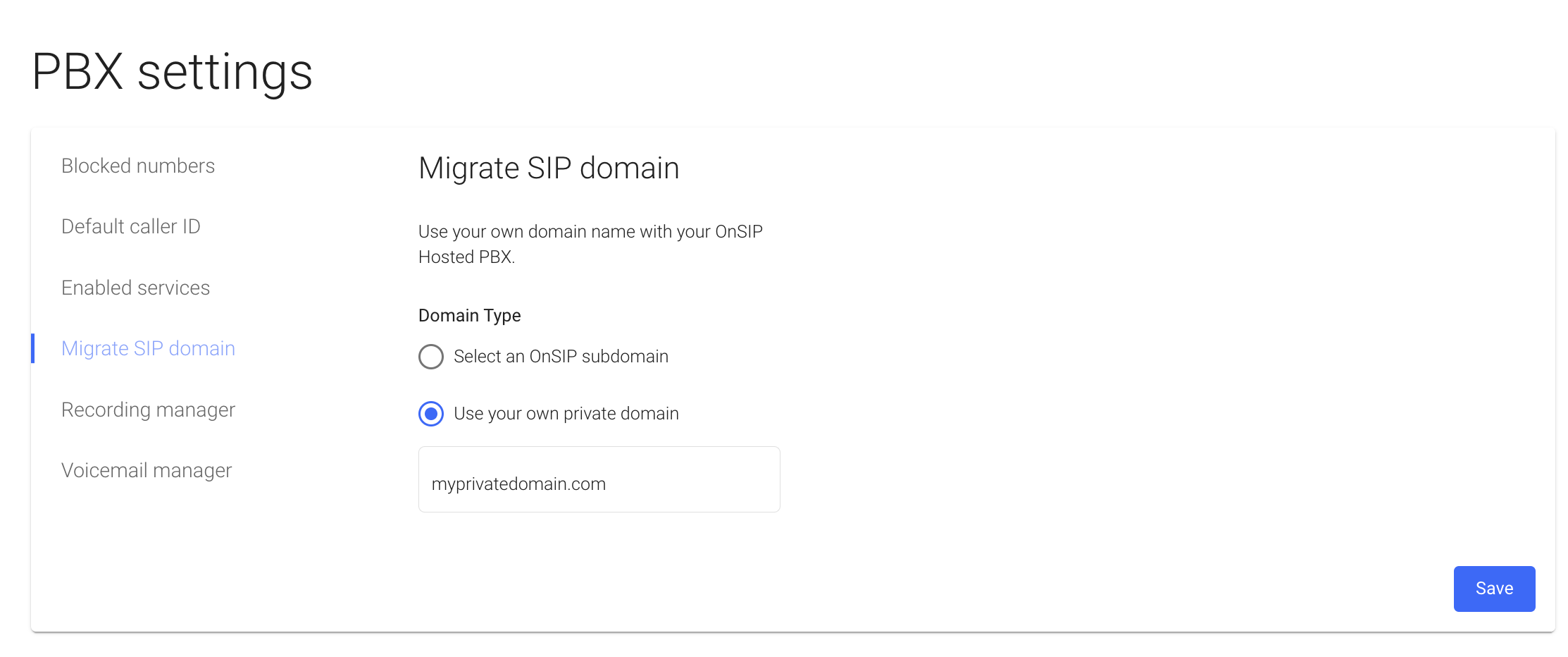 Links Connect Voicemail and Recording Libraries to Managers
While in your Voicemail and Recording libraries, you'll find links at the top of these sections that connect to the Voicemail and Recording manager sections, respectively. Simply click on the link to jump to that specific manager (or dial the star code on your OnSIP-registered phone).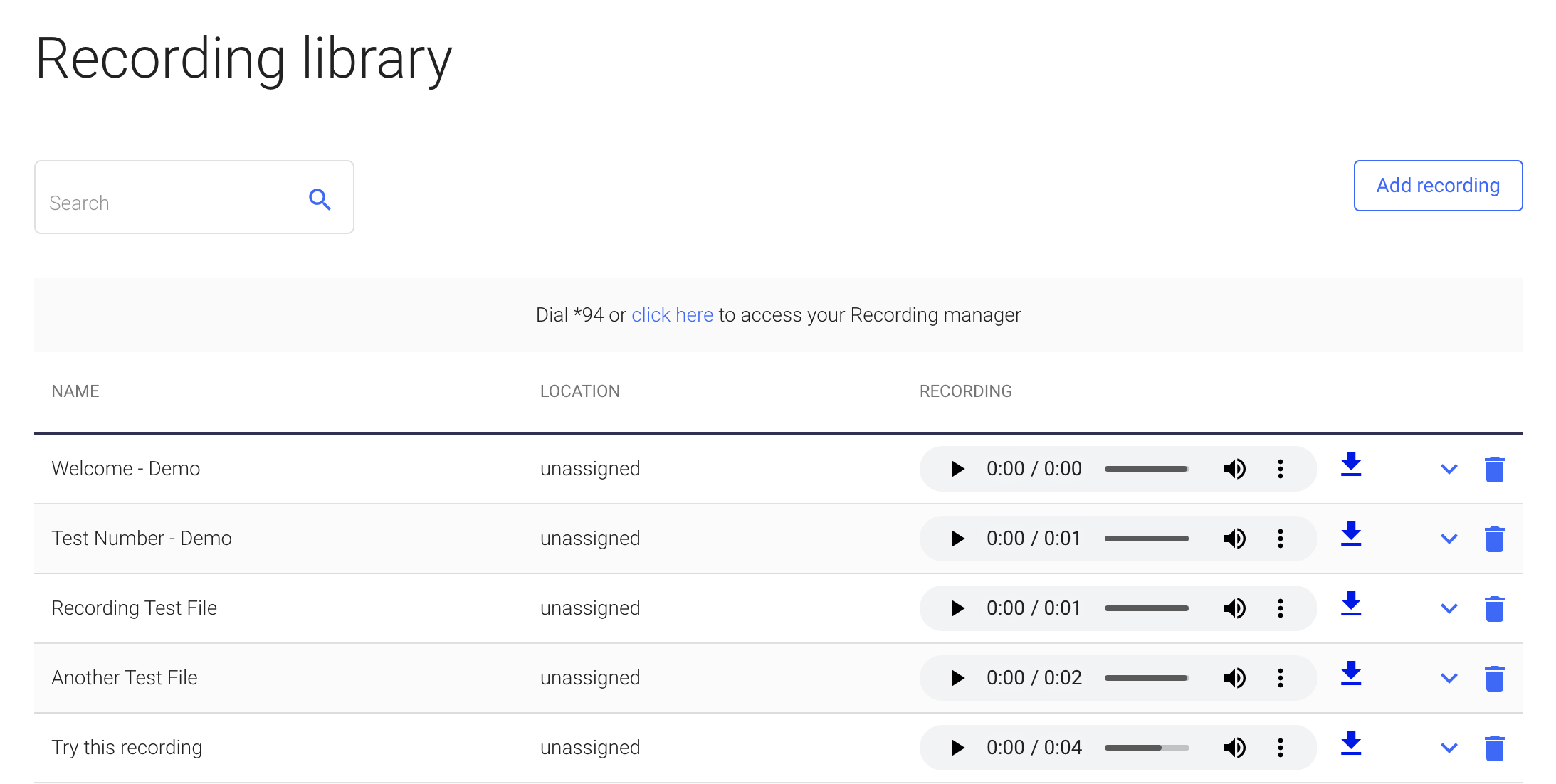 Updates to Recording Management
When adding, creating, or editing an announcement or attendant menu, you can now easily add and manage the recording for that feature, whether you're using an existing recording from your Recording library, uploading a new recording file, or creating a recorded message on the fly.