We're happy to announce more updates to our new web admin portal! Quick reminder—the new admin portal lives in the OnSIP web app. The legacy portal site is still live until we transfer all functionality to the new one.
Several new features just went live:
Admin App New Features
ACD Queues
You can select which queue type you would like: Basic or Enhanced.
For basic ACD queues, you have the ability to configure general settings for queues, call handling, and agents.
For the Enhanced Queues, you can now configure the basic queue features as well as reporting and call recording capabilities.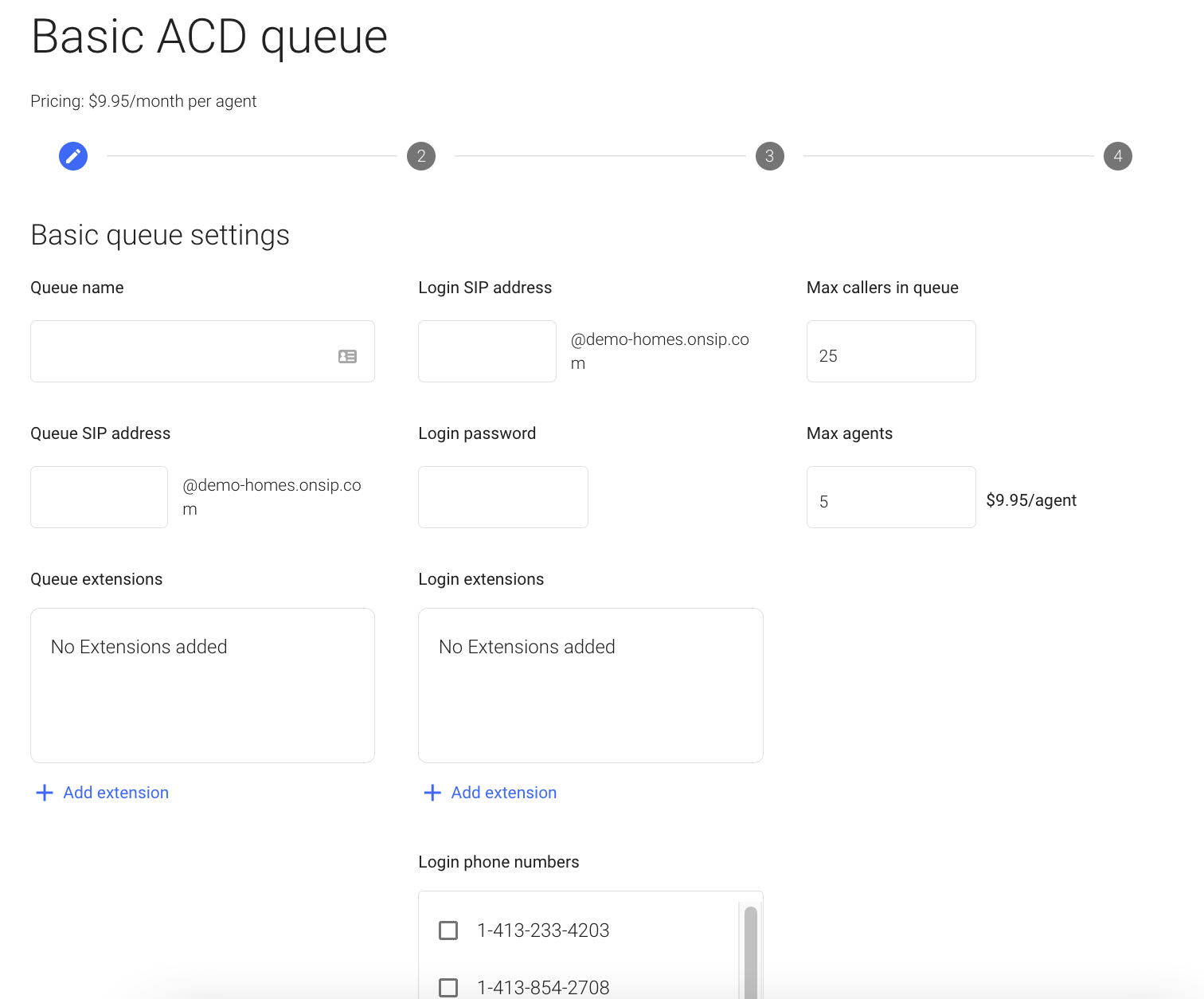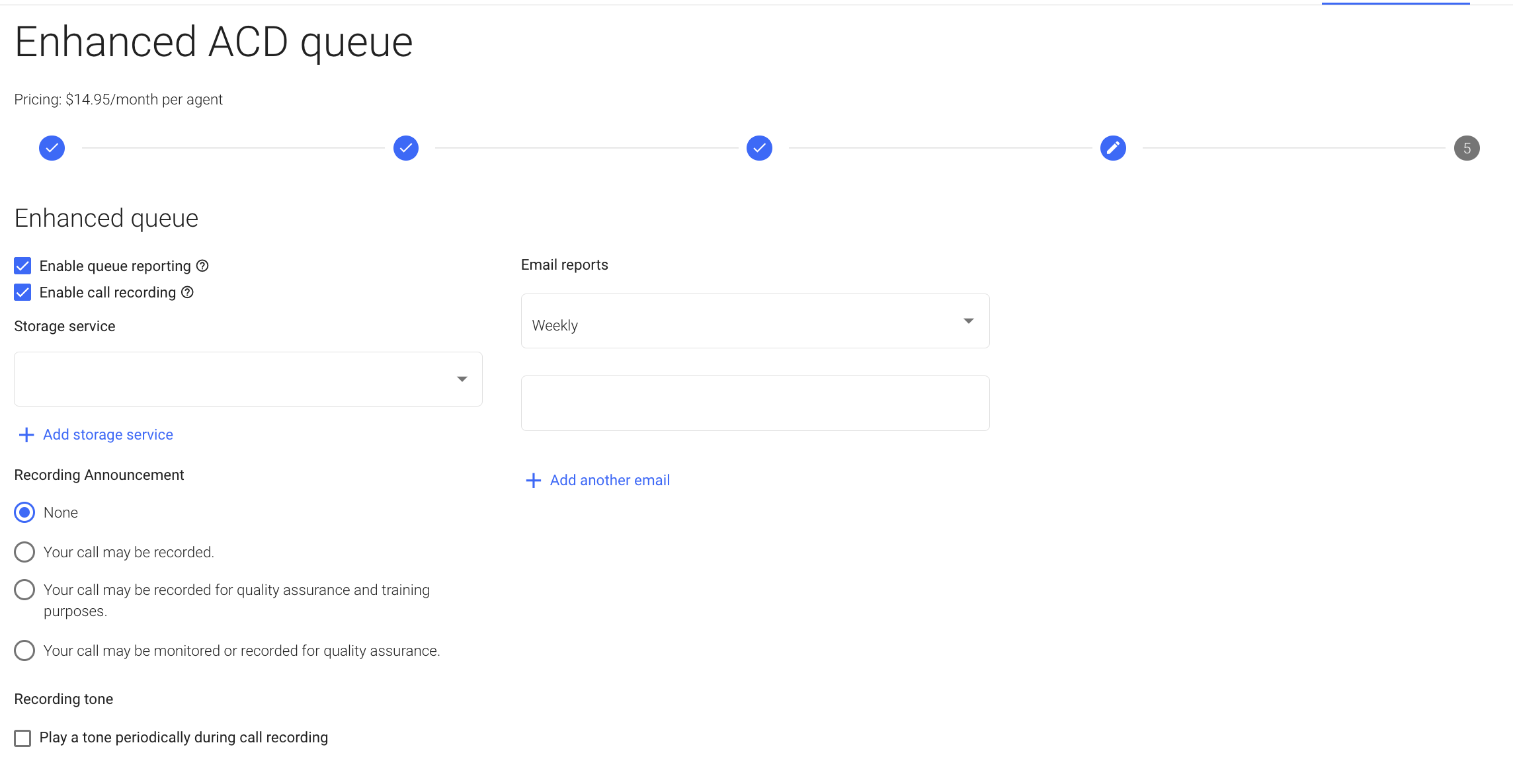 Business Hour Rules (BHR)
Set up and manage business hours to ensure calls are routed to the right destination according to your operation times.
You can organize your rules by type and enjoy a streamlined at-a-glance overview.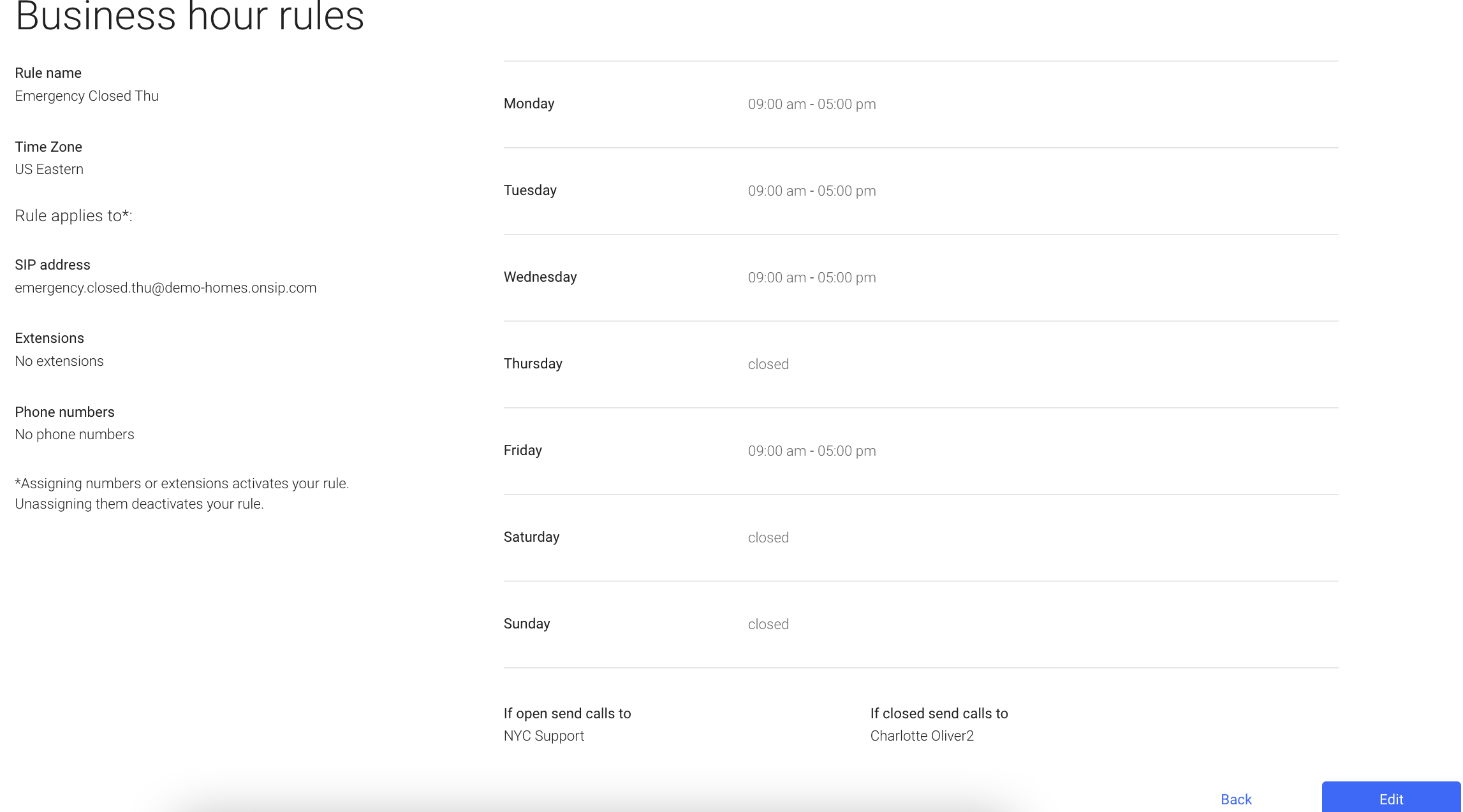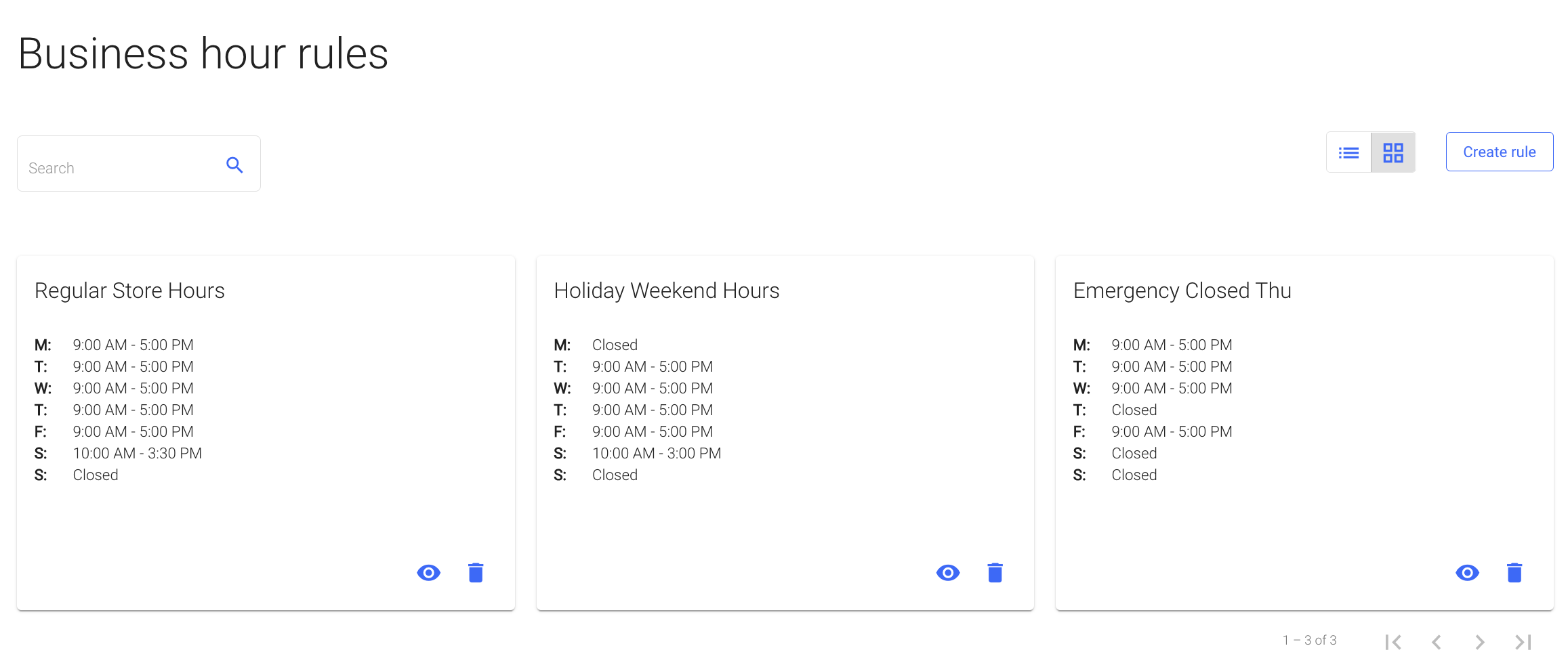 Download Directory
Download your entire PBX Directory as a PDF for secure sharing, or as a CSV for quick data viewing. You can sort the directory by column and also search for any specific category.
You can find the Directory by clicking on the "Administrators" tab on the top navigation bar in the web app and selecting "Directory" at the bottom of the list.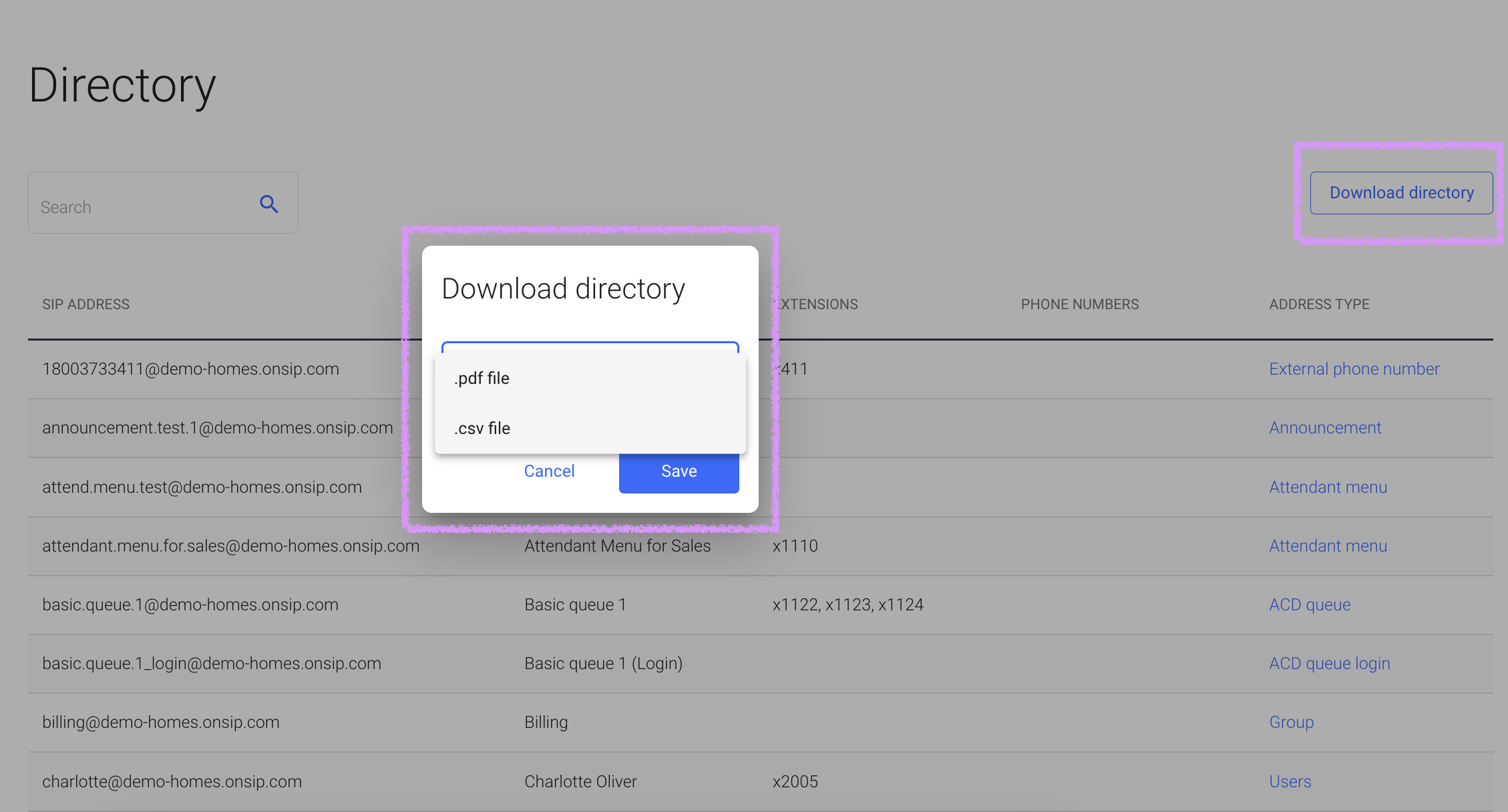 Stay tuned for more additions as we continue building out this new portal and transferring features from the legacy admin portal. This update also includes some UI and stability tweaks.