In the latest batch of admin features just released in our web app, account administrators will find a couple of familiar items alongside higher account-level settings and overviews. Find a summary of this release below, including descriptions and screenshots.
(For a quick reminder of the project: Account features from the legacy admin portal are being built into the Administrators tab of our web app, app.onsip.com.)
Admin App New Features
Account Settings
The new Account Settings tab in the Administrators dropdown displays an informative overview of a variety of settings at your account level.
Billing Contact: View and edit the information of the main billing contact for your account.
Plan Overview: View and manage your monthly subscription plan.
Purchase History: View all of your plan invoices and PSTN transactions, filter them by month, and print out invoices.
International Dialing: Download the form to request international dialing for your account.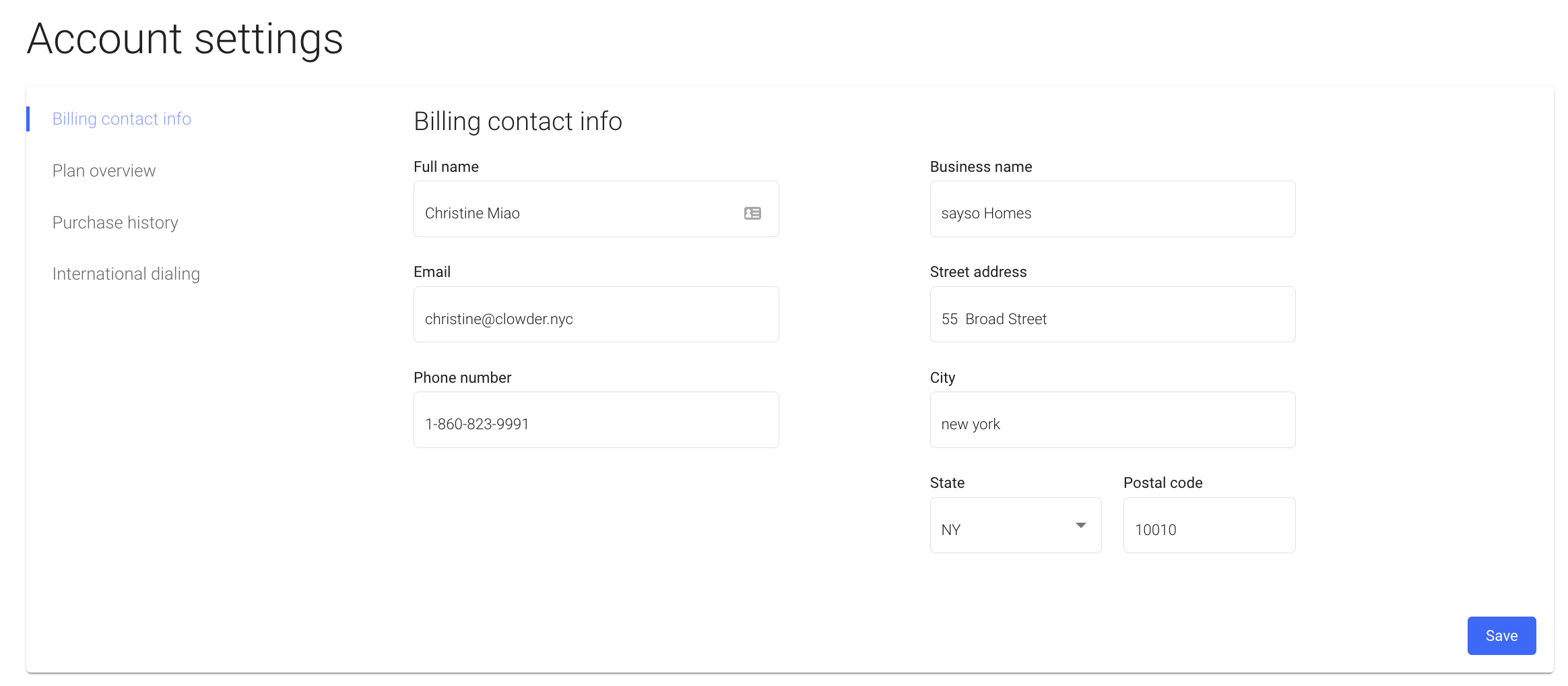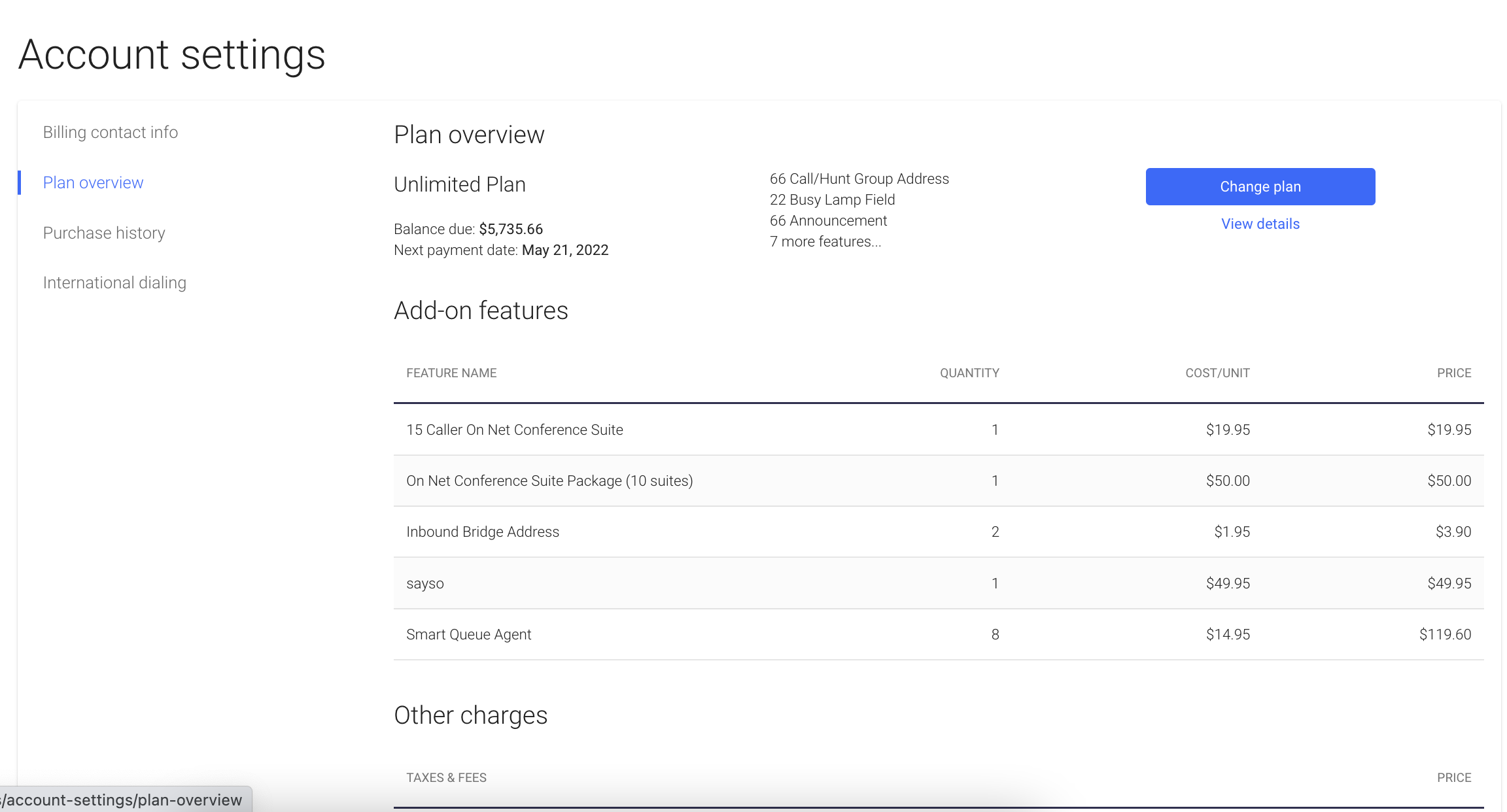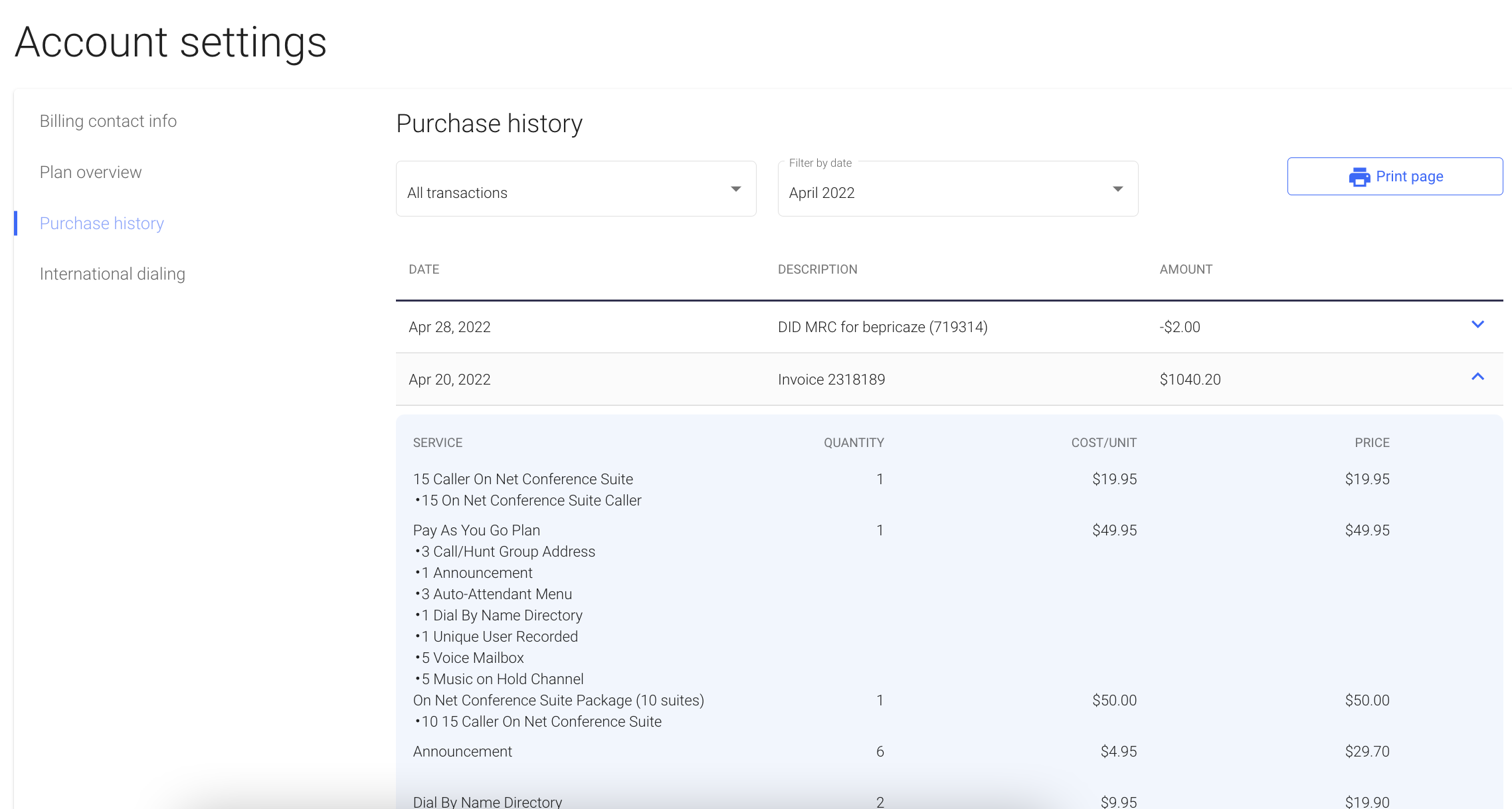 PBX Settings
The PBX Settings tab in the Administrators dropdown provides a one-stop overview of all settings related to an individual PBX on your account.
Blocked Numbers: Add and manage all blocked numbers for your PBX (inbound calls only).
Default Caller ID: Define the default caller ID for calls made from your organization to make it easy for call recipients to identify you.
Enabled Services: View all organization-level configurations in a single place to easily see what's enabled or disabled.
Recording Manager: Dial an extension or phone number to record and update broadcast messages.
Voicemail Manager: Check your voicemail messages and manage your voicemail box.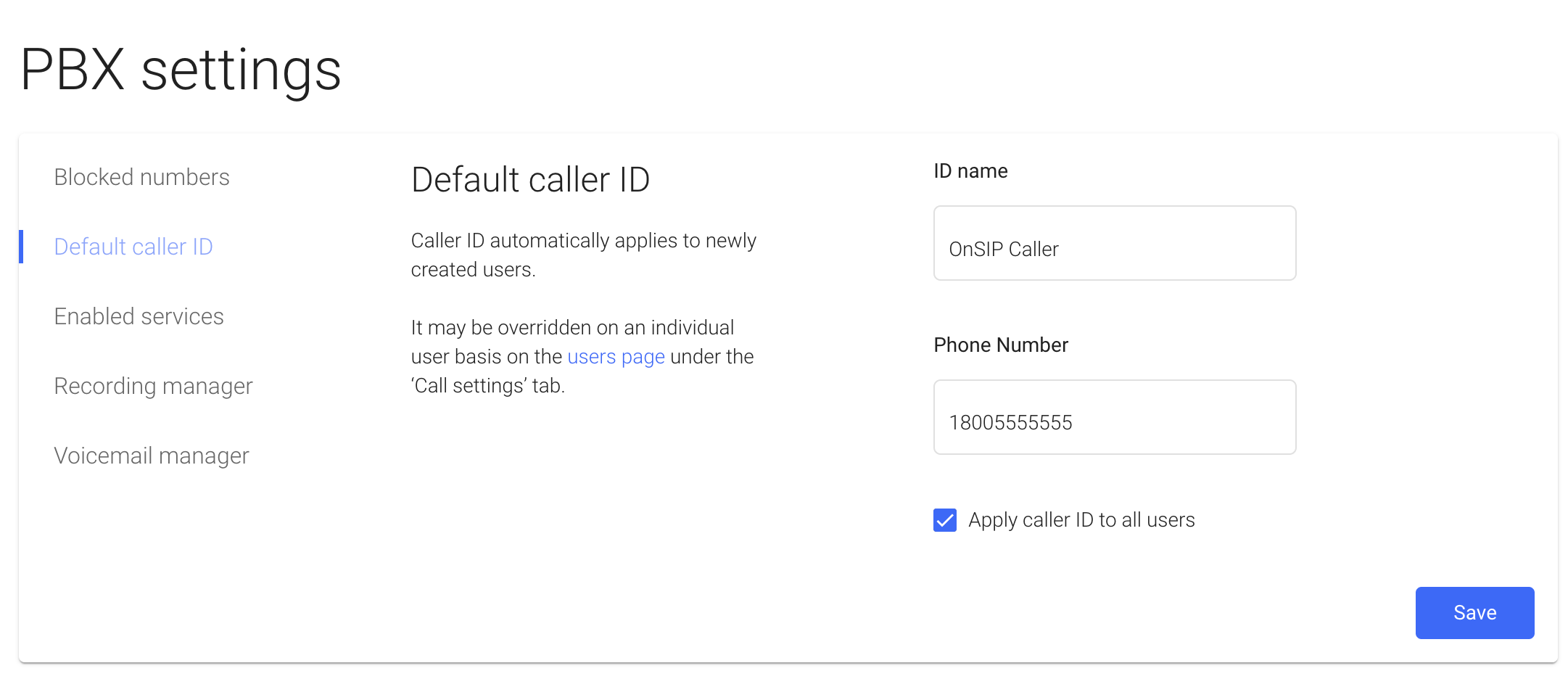 Account ID
Easily locate your account ID number by clicking on your profile picture in the top right corner of the app.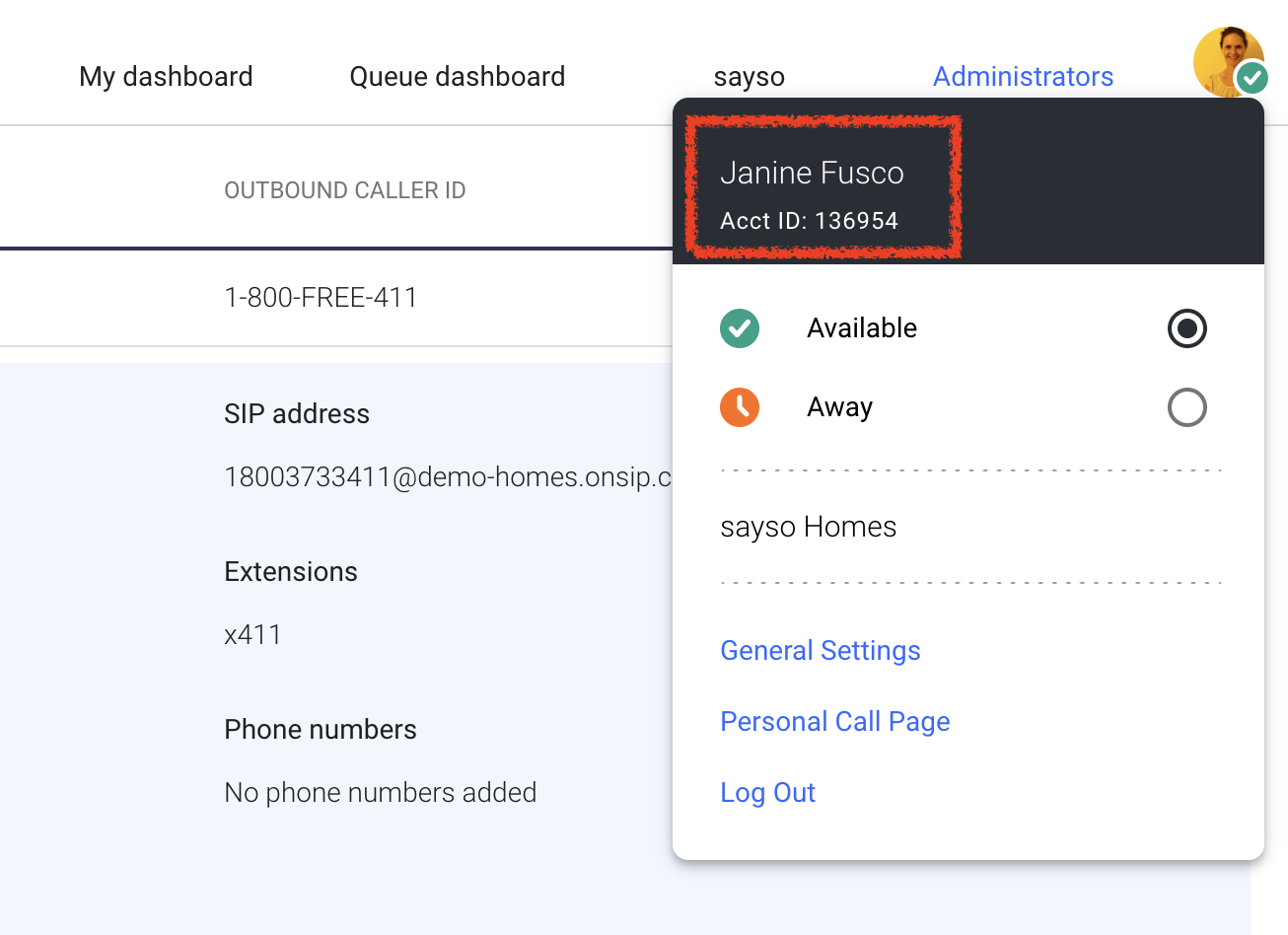 Call Recording
Create and manage rules covering which users in your PBX should have their calls recorded, and link those recordings to your storage service.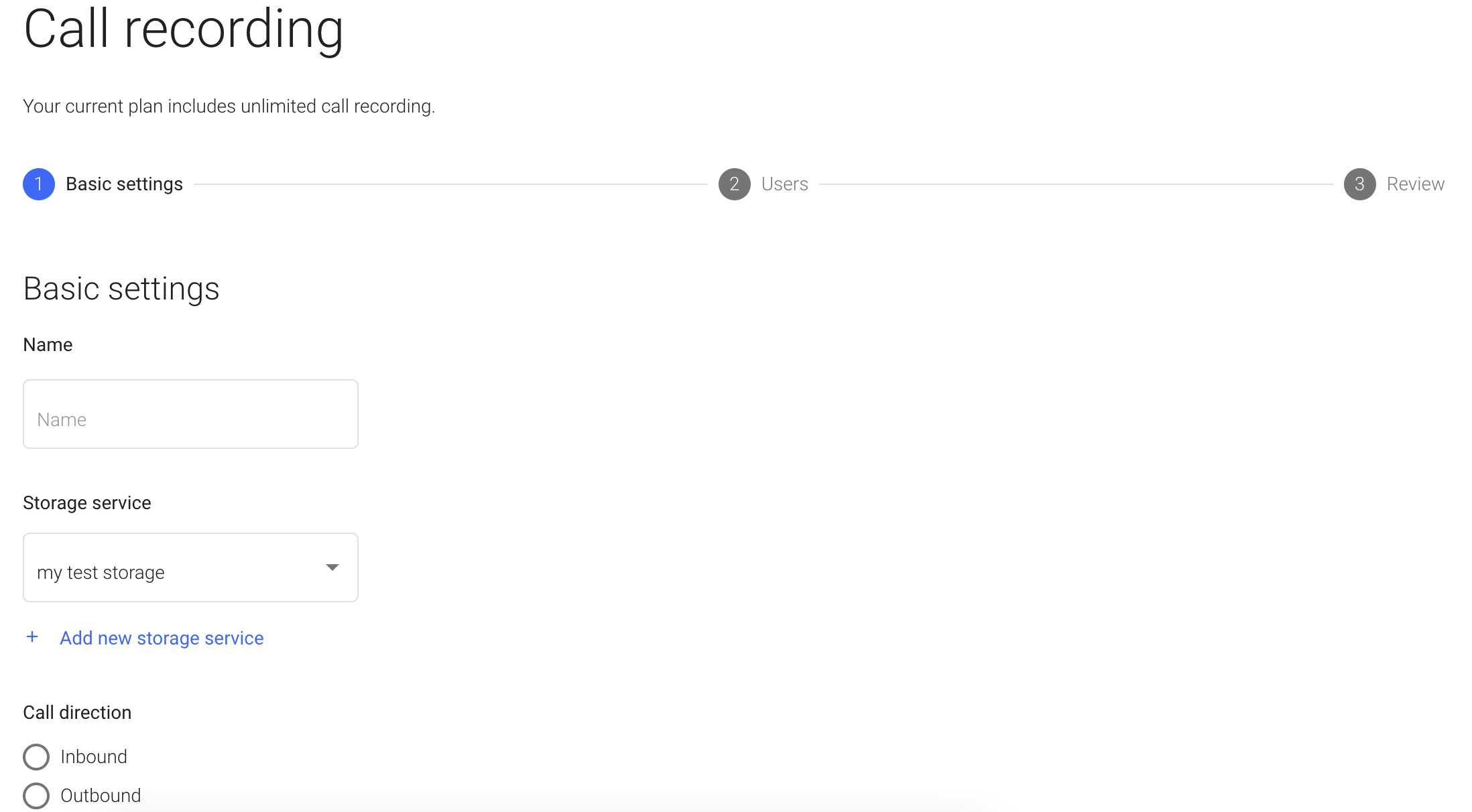 E911 Warning Label
Download and print E911 warning labels, and share them with your VoIP system users.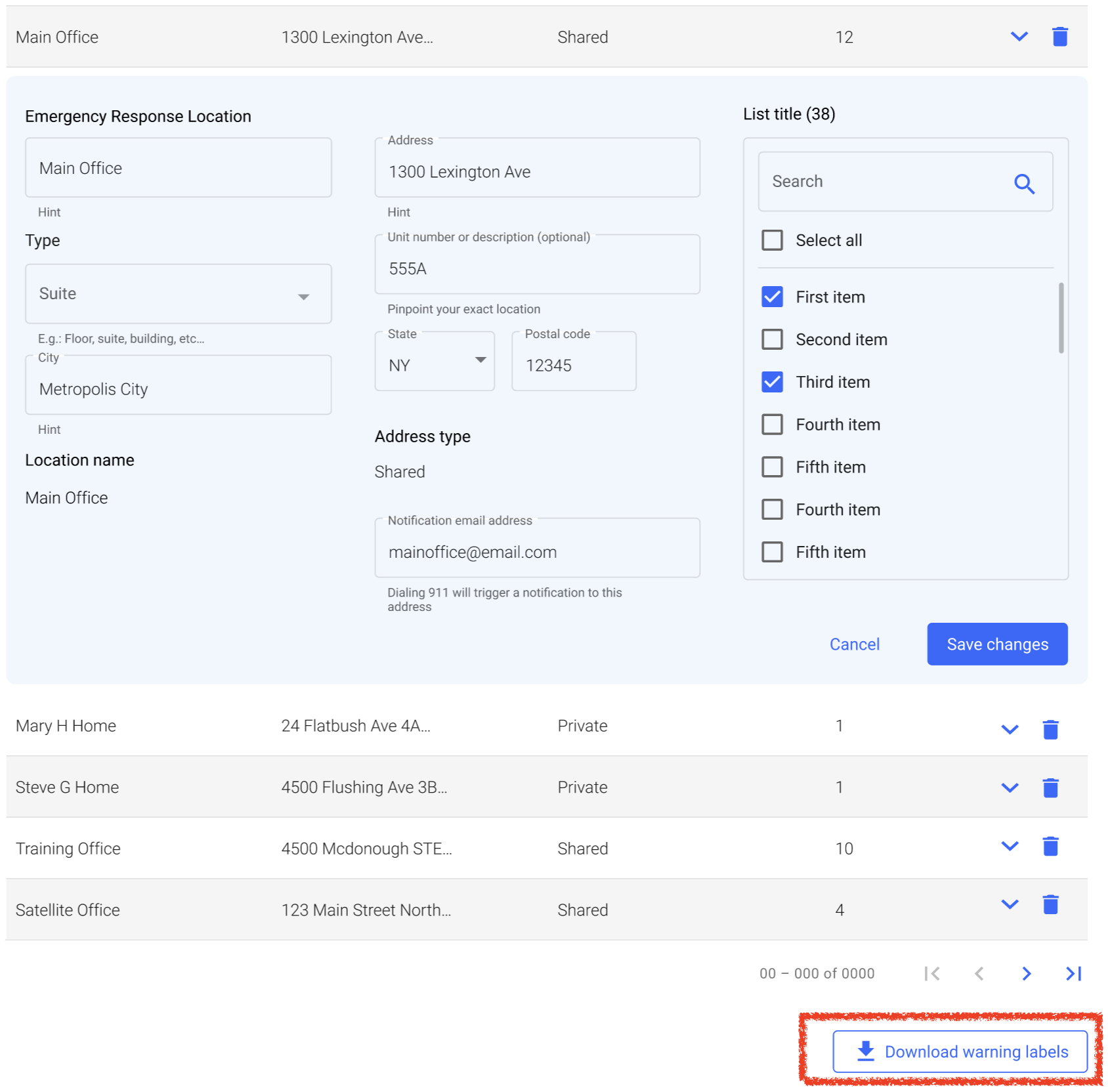 External Phone Number
Route calls to phone numbers on the PSTN like internal extensions, route extension-to-extension dialing for a cell phone, or route an attendant menu to an external number.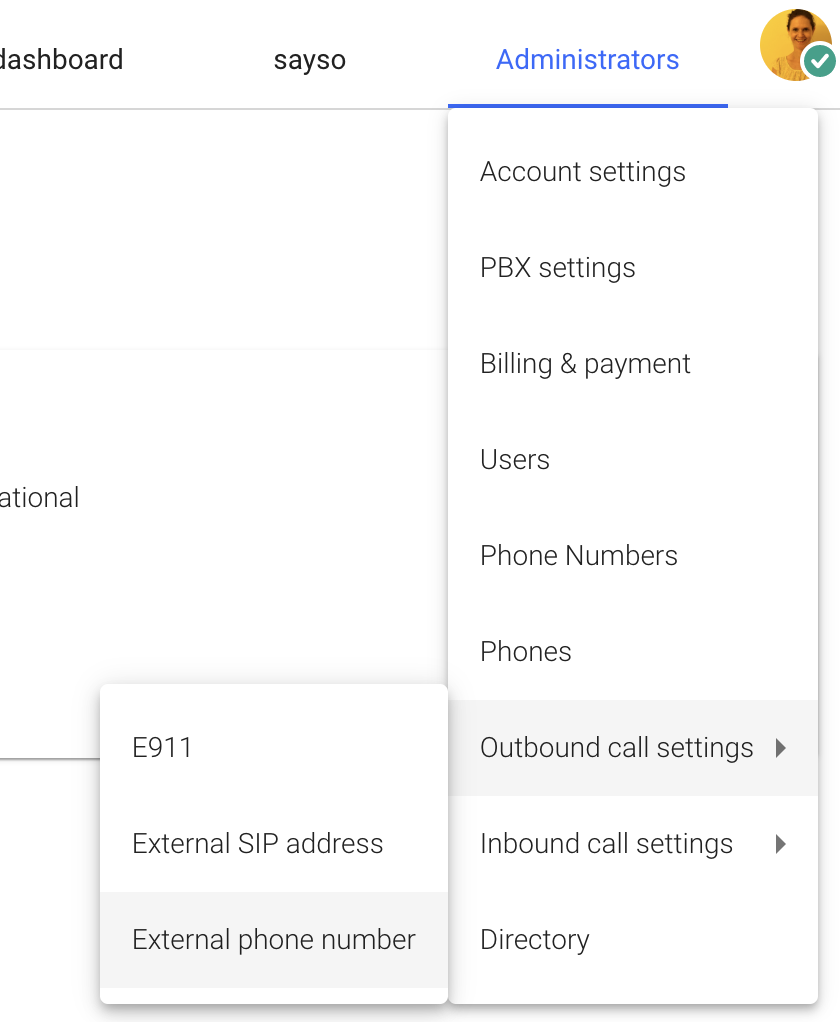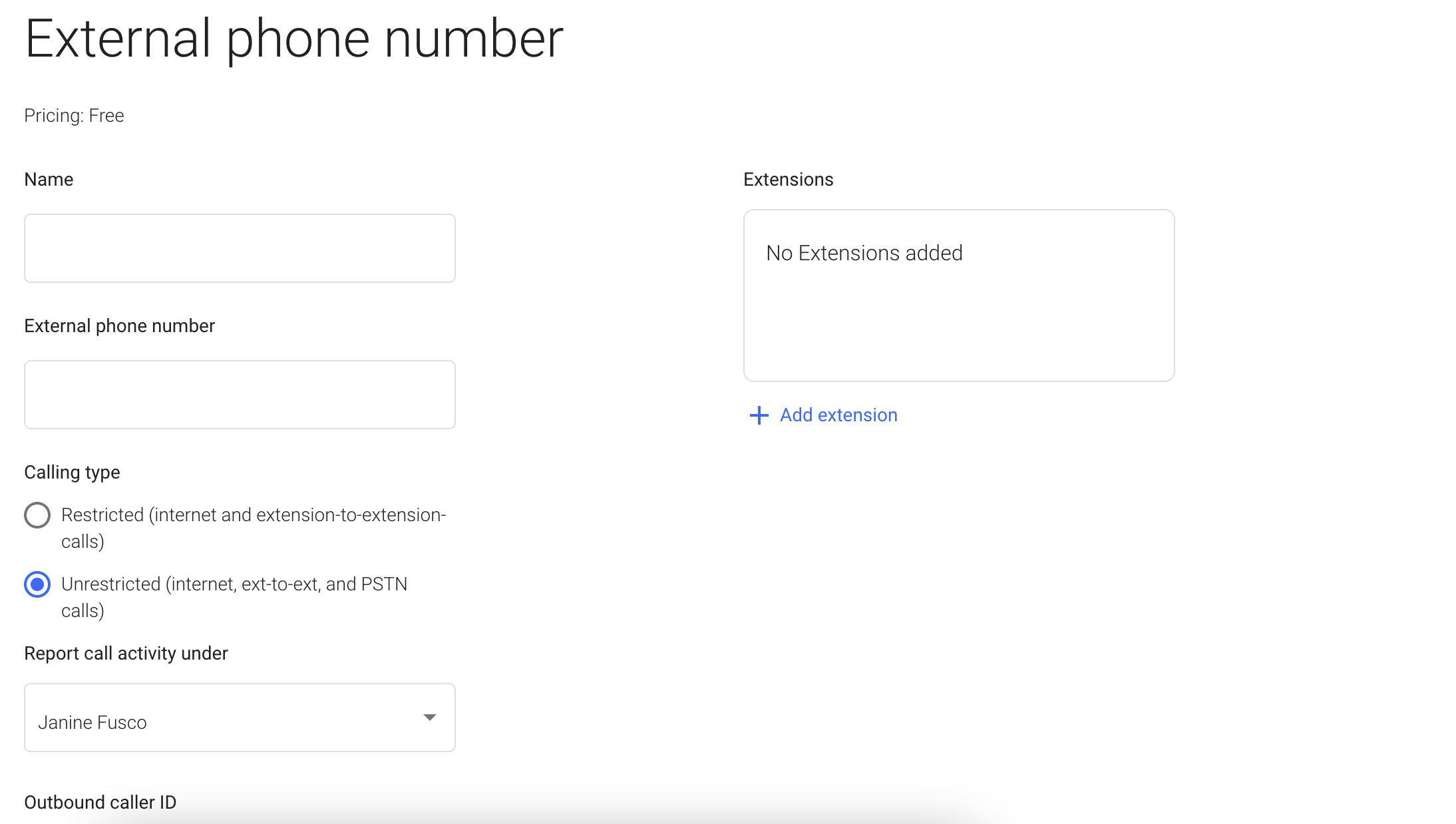 Recording Library - Add Recording Button
Add or create a new recording directly from your Recording library, to be used for announcements or attendant menus.