My.OnSIP is our free, browser-based unified communications application that combines call control, IM, and voicemail management. Today, we're officially making My.OnSIP v2.0 beta the default version of the application.

Our aim with My.OnSIP 2.0 beta is two-fold.
1. Provide users with a more organized way to view and track their real-time communications
We've added two new views to accomplish this, the Contacts view and the Inbox view.
The Contacts view allows users to sort through all of their communications by person, whether it be a missed call, a voicemail message, or a text-based chat. Users can click on any contact in their Contacts views to pull up what we're calling a Contact detail card - it shows every single interaction with that person.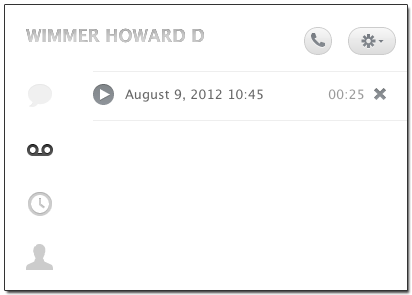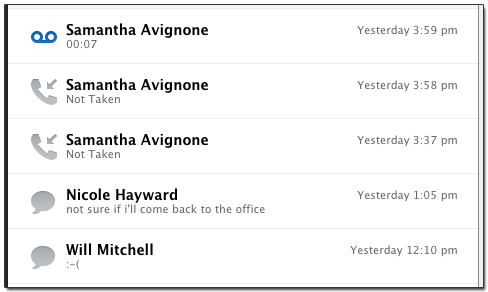 2. Provide every OnSIP user with a free, in-browser software phone that requires no setup whatsoever.
We believe we've accomplished that with the built-in web phone. With just a click of the mouse, users can now make and receive calls without any hard phones or downloads. OnSIP customers can now set up a mobile workstation anywhere they have access to a computer and Internet. The built-in web phone also supports HD voice, so there's no compromising when it comes to voice quality.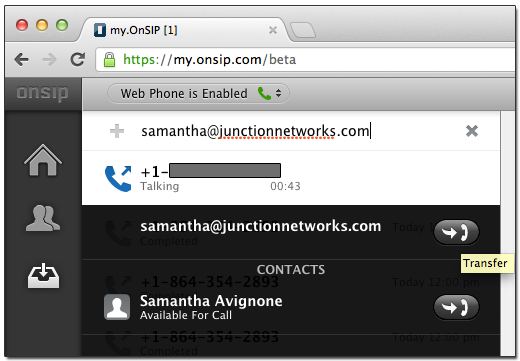 For more information on My.OnSIP 2.0 beta, please visit our knowledgebase. If you would like to revert back to the original My.OnSIP, you can find it at my.onsip.com/classic. And as always, please send any feedback / comments you have to marketing@onsip.com. We'd love to hear from you.