In last week's #SMBlab, Angela Leavitt (@MojoMktg) and Mike Oeth (@VOIPCEO) discussed trends and opportunities in channel sales. From VARs to MSPs, the conversation gets quite lively between special guest Peter Radizeski (@radinfo) and surprise guest Michael Bremmer (@telecomquotes).
Watch the full session on video, or read on for our summary of their conversation.
Mentioned in the Blab:
To start things off, Mike announces some exciting news about the recent launch of the OnSIP app. While other companies are launching their first WebRTC applications, OnSIP is already releasing version 2.0.
Once Peter joins the video chat, Angela and Mike share various stories about his experience in the industry. Besides consulting for VoIP providers, Peter is a frequent blogger, panel moderator, and runs Ignite Tampa.
Challenges in Channel Sales in 2016
Angela starts by asking Peter about his experience at the recent Channel Partners Conference and Expo in Las Vegas. His general takeaway is that everyone is having a hard time finding the right channel strategy. Providers and carriers are frustrated, and agents don't seem to want to sell anything.
The issue, according to Peter, is that channel partners don't understand what's happening on the 'ground level'. Agents have to sell to make money, and they don't have time to research and learn new products. If a product has deployment issues or isn't as transactional as a competitor's offering, agents will sell something else instead. Some companies are also shifting their focus away from agents and towards Value-Added Resellers (VARs) and Managed Service Providers (MSPs).
The key is finding the right partners that align with what you're selling and who you're selling to. As Peter jokes, "I pick on Vonage for this all the time. Your market is not 1-1000. That's not a market. That's eight separate markets."
Disconnect between channel partners and agents
The conversation takes an interesting turn when Angela invites Michael Bremmer, an active participant in the chat, to join the Blab. The discussion pivots to the mistrust that seems to exist between companies and agents.
Peter argues that one reason is the lack of sufficient onboarding of new agents. As a result, agents end up selling to the wrong target market and convincing customers to buy something that doesn't fit their needs. He uses an analogy to illustrate the problem: "If you were selling cars, and [some car shoppers] came up to you and they were handicapped, you wouldn't put them into a car that didn't allow them to drive it. But we do this all the time for our sales." Consequently, many deployments go south.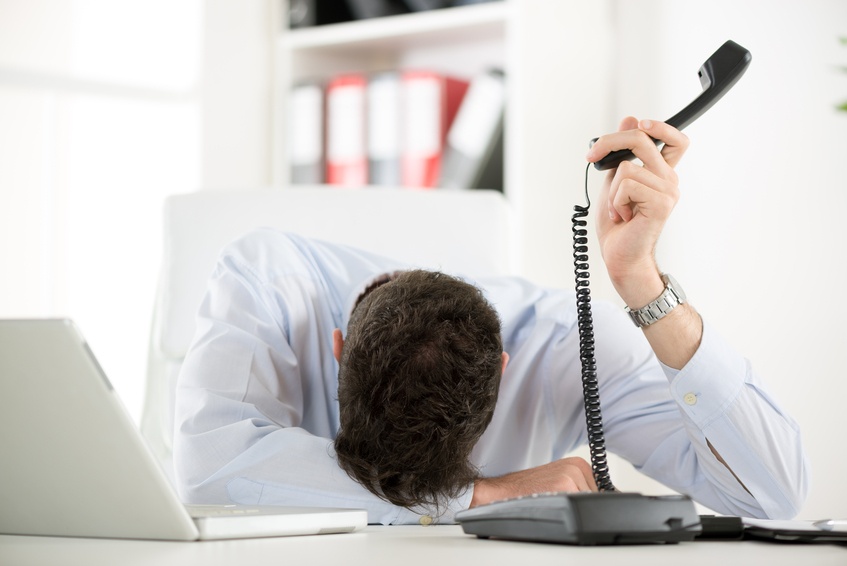 Another issue is that many new players in the market don't understand the technology behind hosted VoIP. Peter predicts some changes in market players by the end of the year, as companies try to figure out the best way to build reliable, integrated solutions.
So what's the solution to all this?
Angela takes a step back from the discussion and asks what can be done to solve these problems. In particular, what can business owners like Mike do? Peter lists a few ideas:
Learn to say no to bad revenue. Don't accept deals that aren't within your defined target market.
Better onboarding for new agents. Make it clear what you're selling and who you want to sell it to.
Consider smaller channels. As Peter tells Mike, "It's not a matter of getting 450 [agents], it's a matter of getting 45 that actually want to sell your stuff, and your stuff exclusively."
Michael agrees, pointing out that customers care about their business outcomes rather than cost. If you're in the market of selling a cloud communications platform and your prospect is looking for the cheapest solution, then you're talking to the wrong person.
Concluding thoughts
Angela shows off her autographed copy of Peter's new book, the Channel Manager's Playbook. A PDF version is available online at ChannelVision Magazine and is based on a series of articles on channel strategy that Peter wrote for the publication last year.
Finally, Michael gives a final piece of advice: get your best agents in front of a video camera. A testimonial is a powerful way to show customers why you're better than everyone else. (Ask Angela - she brings a video crew to every channel show!)
Where do you think channel sales are headed? Share your thoughts with us on Twitter at @OnSIP or join us on our next Blab session!
Here are a few of our past discussions on SMB technology and trends:
Topics: VoIP Reseller, Business Technology, Reseller, SMBlab