The usual answers to this question are ones where funding for communications is solidly in the budget or typically have decent funding across the board—think legal firms, healthcare, schools. They top any list you can Google; we know this–it's old enough news to qualify as an industry standard by now. But what about thinking outside the box of readily available answers? Everyone needs communication—it's the first thing brought back up in disaster areas.
So for those of you outside of the usual auto-answers to "Which industries are best for VoIP," this list is for you.
Utilities
We first brought this up as a great area that can benefit from sayso, but what is sayso if not part of VoIP? After all, we did build it *brushes shoulders off.*
Utility providers, think about your customers' mindsets when they call for support or even setup. As a consumer, you're likely well aware of how aggravating reaching your ISP or electric company can be: Long on-hold wait times, confusing auto attendant menus, and lots of back and forth with the support member telling you to try the obvious workarounds you did several times before resorting to calling them up. It's enough to dread the mere thought of having to call a utility provider even if you have a burst pipe or faulty heating.
By switching to VoIP, your company can take advantage of voice and video chat to help customers get to a fix faster. Heard feedback about terrible call quality? HD VoIP will fix that too. Your customers will feel less frustrated at the idea of calling, and your support team will feel that change in their day to day.
Plus with softphones, any employees out on call can stay in touch without worrying about work affecting their personal phone bill.
Construction
Did we just mention employees using phones outside of the office? Construction is one industry where people are definitely not at a desk but staying in contact. Whether you're at a large site or have teams at various locations, you need to stay in touch. From speaker systems to softphones, VoIP can simplify construction communications among workers, management, and customers.
Air Travel
We know that hospitality is a VoIP hotspot—it's very popular with hotels—but you have to get to the destination first. Airlines have a bit of a reputation for terrible communication, and VoIP can help with that! From numerous phone lines to better call quality and on-hold music, not to mention reliable backup systems, VoIP would go a long way toward repairing airlines' long-standing poor communication status.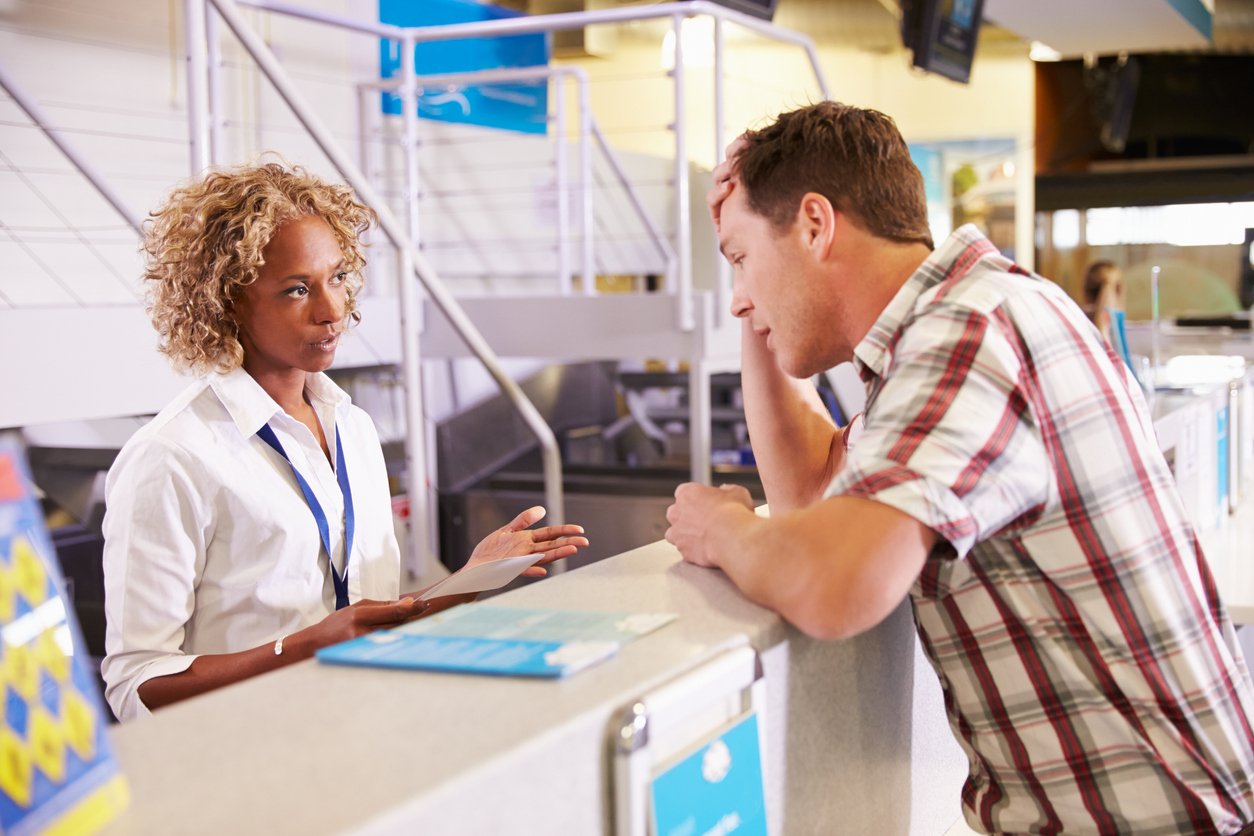 Jail and Prisons
Calling from prison is mind bogglingly expensive. The Covid-19 pandemic in particular put a spotlight on prisons' atrocious calling situation. When outbound calls are your only link to family or legal advice, it shouldn't cost an arm and a leg. And for those in jail, not prison, it's quite difficult to know if a loved one is even in one location or has been moved, or is unable to call at all. Mental health and comfort aside, many inmates are only able to access legal advice through the phone, and if they can't afford to call, there's nothing they can do.
We recently wrote on President Biden's tech to-do list, and while general telecom infrastructure was in there, we didn't mention the prison telecom oligopoly that mostly functions out of FCC oversight. Even more recently, the FCC voted unanimously to lower prison call rates, but there's not too much more they can do. As the FCC and the Biden administration continue to work on this, we hope VoIP comes up as an option because it's inherently cheaper than landline service in the first place, and in this modern era video calls should be more commonly accessible. As long as it's a topic of discussion and action right now for a profit-based industry, it seems a good time for VoIP to enter the field as a viable alternative.
NonProfit and Volunteer Networks
Another area that certainly has "cost effective" at the top of its priority list are nonprofits. One outcome of Covid was the rise in community mutual aid networks that either organized into proper groups or merged with existing nonprofits. Money is always a problem, and this area could benefit from VoIP's low cost. From organizing volunteers and events to fundraising calls, communication is key. All you need is an Internet connection, so no matter how small your organization, you'll be able to connect from wherever you are.
Who Else Could Benefit From VoIP?
Basically, any industry with many moving parts, a dispersed workforce, if last minute or unexpected changes are the norm, or where funding casts a constant shadow, VoIP is a great call (ba dum tss). Granted, our biased response is that everyone should use VoIP. Bias aside, the state of the PSTN is shifting the world's workforce to VoIP solutions anyway. At the same time, we understand that it's easy to push utility changes to the bottom of a busy business to-do list. Hopefully, this and our other blogs help give you some ideas for relatively minor but impactful business changes.