We've survived the turkey eating comas and made it to today: Black Friday.
Today and (Cyber) Monday, shoppers are considering big gadget purchases because of the discounts and availability. One "hot" gadget this year is Cisco's Umi, a communication product that brings telepresence to HD televisions in homes. Interested, I dug around online for predictions on just how "hot" this item will be.
What Is Umi?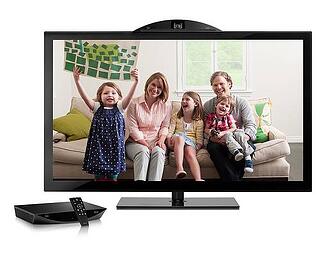 You may have seen the recent quirky advertising for Umi, featuring actor Ellen Page. These ads highlight how the Umi offers a superior communication experience - high definition video conferencing - that brings family members and friends together. Umi (name made from You-mi) is a 1080p video conferencing gadget. Umi requires the following components:
HD TV, at least 1080p and with an HDMI cable port
Umi HD camera, with an embedded microphone
Highspeed broadband internet (at least 3.5 Mbps upload speed)
"The Umi's HD camera sits on top of your television, affixed in place by an adjustable mounting bracket, so thinner HDTVs can get in on the action too. A simple remote control handles placing video calls and navigating the Umi's slick Clover UI, while a set-top box tackles video streaming and audio decoding duties. This box can connect to your home network wirelessly, but there's a good chance you'll want to tether down with an ethernet cable, or risk the pitfalls of a finicky wireless connection," describes PC World.
As many consumers are now familiar with video calling (Google Voice, Skype), it seems Cisco's pitch for the Umi certainly hinges on its high definition aspect. Once set up, the Umi owners can call each other with high definition video and a microphone that has external noise cancellation capabilities (Source). In addition, Umi users can communicate with others who are on Google video chat. (Google video chat - Umi calls are in 480p and not fullscreen). However, Umi users cannot chat with Skype, Apple iChat, or other IP telephony (SIP-standards based) users. This begs the question: Are customers willing to jump from free videoconferencing services at home to a proprietary, paid tool?
Will Consumers Buy Umi?
In fact, many tech commentators are weary of the success of Umi because it is so costly. "...At $599 for the hardware, plus an additional $24.95 per month for unlimited calls, it seems a little pricey for its target consumer market," commented GigaOM.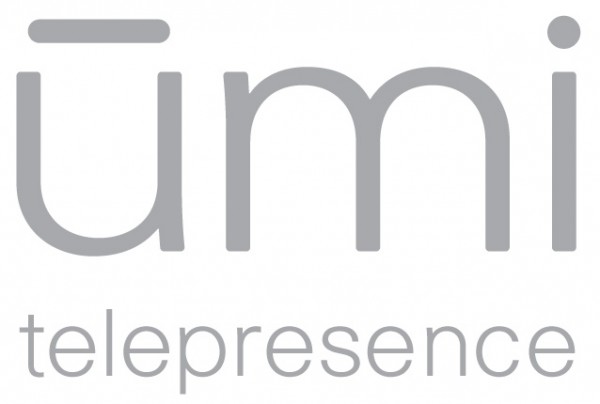 Another entertaining opinion from a TMC blogger: "[Cisco's Umi] is insane for a new consumer technology which has little to no network effect related to Metcalfe's Law... Assuming this is a killer device and service - it is competing for holiday budgets with new video game solutions which bring tremendous full-body interactivity to the home like xBox Kinect which I love. Kids, which do you want this Christmas, a new video game system or a way to see grandma with more clarity than Skype?"
While you can find several similar opinions online, one tech blogger seemed more optimistic about the Umi's possibility in small business setting. Paul Mah, writer for IT Business Edge, believes the Umi is a price-friendly solution for businesses looking to take advantage of telepresence. He points out, "With a price running into the tens (or even hundreds) of thousands of dollars per site, there is no doubt that even the smallest implementation of Cisco TelePresence is out of the league of most SMBs. In contrast, a price tag of $599 per node sounds like an affordable solution that can be implemented in a couple of meeting rooms for SMBs looking to defray travel costs."
Mah makes an interesting point. However, in the case of most SMB's, I would tend to think the proprietary nature of Umi would steer businesses away. In fact, Cisco stated in a recent blog that this solution is geared towards the living room, not office:
"Initially, Cisco umi telepresence will not interoperate with Cisco TelePresence business solutions. However, our vision is to transform life's experiences, connecting people to each other, their ideas, and their world. We see enormous future opportunities in connecting businesses with consumers to provide innovative services in education, healthcare, financial services, smart + connected communities, and more. For the time being, this means it will be business as usual for Cisco channel partners…and we hope you will consider bringing Cisco umi into your own living room to connect with friends and family!"
As a marketer, I have to wonder about Cisco's aim, here. Based on this statement, it seems Cisco may have plans to push Cisco Umi in business settings by increasing the interoperability of the product. If this is true, why roll out in homes first? Perhaps Cisco is hoping to perk consumer interest in high quality telepresence for the "bubbling up" effect we saw in Skype, wherein products used at home become a popular product in the office simply because they've become so widespread and easy. However, unlike Skype, the barrier to entry is high... $599 high! In this economy, I just can't see it.
It'll be interesting to see how the Umi fairs this holiday season. Happy shopping!