Whether you've only recently set up a hosted VoIP phone system at your business or you've been using one for a decade, you've already experienced its benefits firsthand. VoIP features give your business unmatched options in scalability and flexibility.
While you've certainly configured your VoIP system to meet your company's specific needs, there are so many other parts of the service that you may not be using—or haven't even considered using. Give some thought to how you can use the other VoIP phone features that are available to you—you'll be maximizing your use of the service!
VoIP Features That You Should Be Using
Softphones
Desk phones have been part of the business landscape for decades, and it's understandably hard to move away from them. But if you haven't already started using your VoIP service's softphone, you're hamstringing the flexibility of your business and employees.
Softphones are software-based telephones available in a web browser or as an app on your devices. They have been around for more than a decade now and are as feature-rich and easy to use as desk phones. With a softphone you can easily dial numbers on the on-screen keypad, answer calls as they come in, check your voicemail, make video calls, join video conferences, and much more.
But the real value of softphones lies in the mobility that they offer to employees who use them. Whether they're on business travel, visiting clients, or just working from home for the day, employees can still stay connected to the office with softphones on their laptops or mobile phones.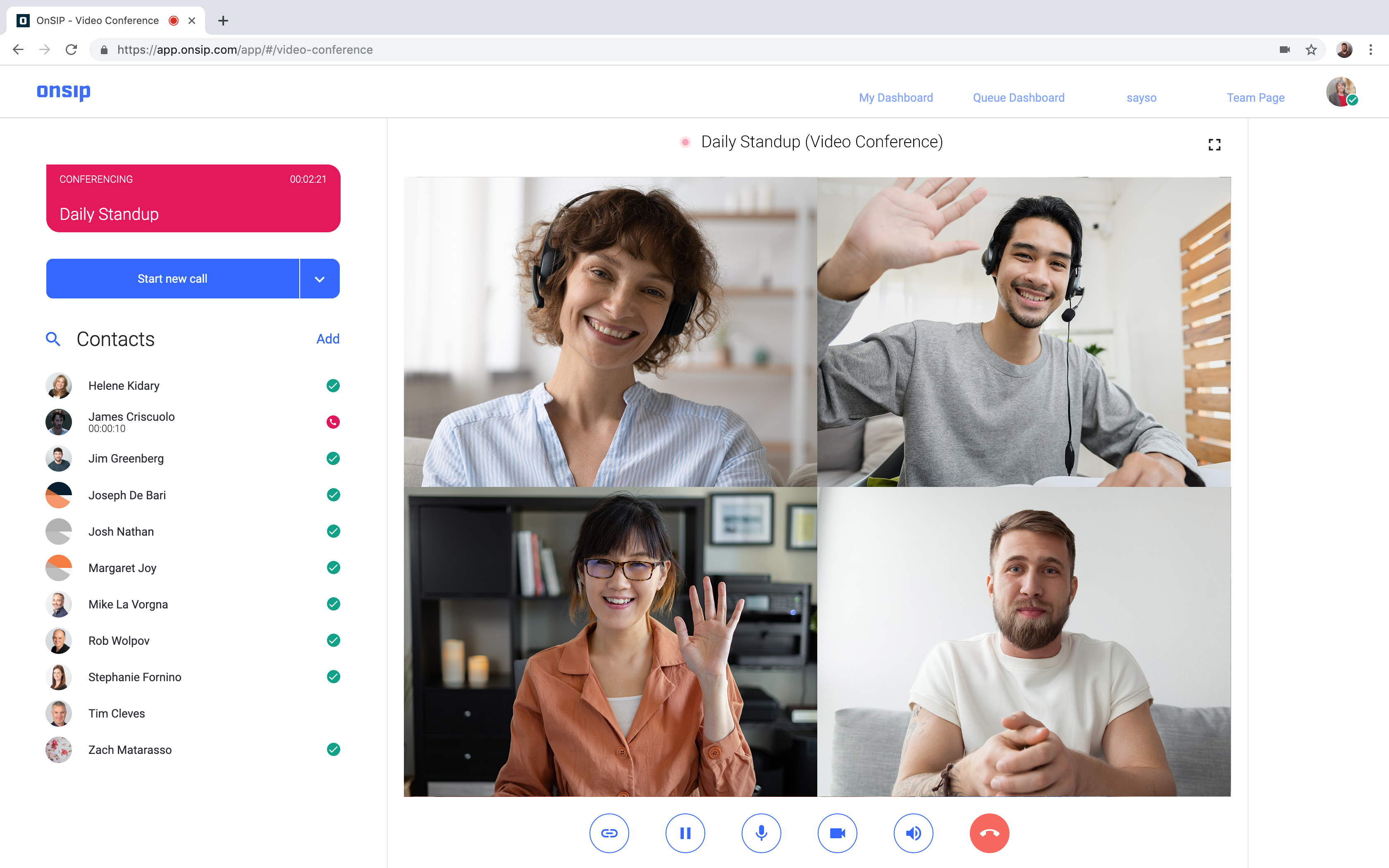 Integrations with Business SaaS Apps
HubSpot! Zendesk! Salesforce! Teams! By now, VoIP services have developed integrations with today's popular business SaaS applications. And these integrations will help you and your staff work more efficiently.
HubSpot integrations automatically pull up a caller's contact record, so you know exactly who's calling and won't have to spend time searching for the record. Zendesk integrations automatically create a call ticket when an agent answers a call. The ticket is prepopulated with basic information, like the caller's callback number and the date and time of the call, so the agent can immediately address the caller's question upon answering.
Integrations with these services can perform basic tasks for your staff members, enabling them to provide better, more streamlined service to your customers, clients, and leads.
Inbound Web Chat or Web Calling
Many VoIP services have web chat features that provide another channel for website visitors to contact your business. These chat features fit right onto your business website—you choose the pages you want them to appear on and even the hours of the day that they display on pages.
OnSIP's chat feature goes beyond the confines of text communication and connects your site visitors and business reps on a call directly in the browser window. sayso, OnSIP's inbound chat solution, gives your visitors the choice of starting a voice or video call with a rep with just a few clicks of a button. Your reps can then speak with the visitor in real-time while they are actively engaged on your website.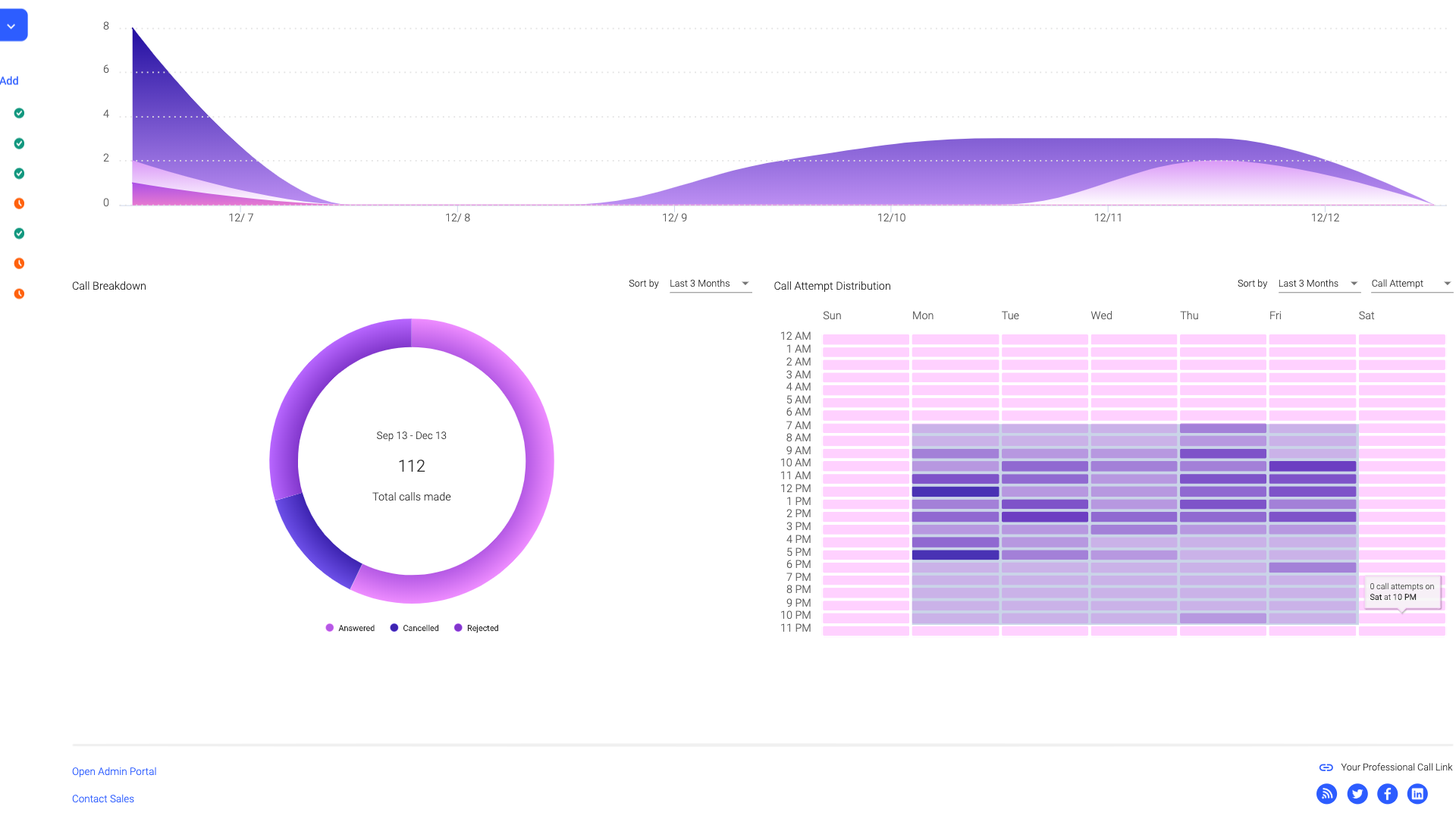 If you're not using your VoIP provider's chat solution, you're leaving leads for your business on the table.
ACD Queues for Sales and Service Departments
You may think that an ACD queue is too over-the-top for your sales or support teams. However, queues provide valuable call insights that you can use to improve your business operations as well as customer experience.
Such metrics include busiest time of day and average call duration (for each call agent). With the former, you'll know what time you need to have the most agents logged into the queue, and with the latter, you'll know which agents may need more training. Coupled with monitor, whisper, and barge abilities that let you listen in on calls in real-time, queues are powerful VoIP features that provide you with actionable pieces of data to support your business decisions.
Toll-Free Vanity Numbers
It seems a simple thing, but have you looked into a vanity number for your business? Vanity numbers (numbers that spell out a word, like 1800CONTACTS) not only make it easy for customers to recall your phone number, but they also can be used in advertising campaigns and be a key part of your business's brand. Check in with your VoIP provider to see if they have a specific number available for purchase. If not, they should be able to provide suggestions for numbers with similar digits or words.
Headsets and Other Devices
In addition to softphones, consider ancillary devices that flex to your business's specific needs. For example, if you have a retail store, use a VoIP cordless phone. You can then walk around the store while you're on the phone with a customer and not have to be tethered—literally—to the phone for the duration of the call.
You can also buy headsets for staff members who spend most of their days on the phone. These headsets connect to the parent phones and enable agents to take calls without holding handsets to their ears. Other than the obvious comfort benefits of not holding up a handset for hours, headsets allow your agents to get up and walk around without pausing the call. They also have noise-canceling properties that facilitate a clearer call with the person on the other end of the line.
Max Out Your VoIP Phone Features
Take some time to look into the other VoIP phone features offered in your service's platform. These features were developed to help you work more productively, acquire more leads, and provide better service to customers, so take advantage of as many of them as you can.