Cleveland rocks! Why?
Because of businesses like JAC Creative, a communications and marketing agency that works with companies to help them define, build, and publicize their brands. This Ohio-based agency offers a variety of services that will bring a business's brand to life.
We reached out to JAC Creative managing partner Andrew Sobotka, a new OnSIP customer, to learn about his business's search for a new phone system and discover how OnSIP empowers them to expand the way that they communicate.
Building Businesses' Brands From Cleveland, Ohio
Founded in 2012, JAC Creative offers a wide range of creative consulting and marketing services that help businesses and nonprofits engage and interact with their customers. These services include things like website design/development, video production, pay-per-click advertising, social media marketing, and other brand creation projects.
JAC Creative's office is located in the heart of the Old Brooklyn neighborhood of Cleveland, but the staff is always on the go, meeting with clients at their business locations. The company also engages with multiple remote contractors while working on projects.
Choosing a New Phone System That Meets JAC Creative's Growing Business
Andrew and his colleagues found that they were seriously restricted by their previous phone setup, which was just a single-line phone system. Unable to transfer calls from one staff member to another, utilize voicemail boxes for their employees, or even handle multiple calls that came in at the same time, this system severely limited their ability to grow the business. It was also a source of confusion for clients and employees.
Deciding to make the switch to a cloud phone system, Andrew started his search for VoIP providers over the Internet. He looked into 8x8 and SpectrumVoIP; while they both had features that his company needed, he found that the platforms weren't as user friendly as he would like. He also felt that they couldn't scale in the way that he needed to match the pace of his growing business.
Andrew chose OnSIP to be JAC Creative's new cloud phone system for a few reasons. He liked our Unlimited Plan, which gives him and his staff access to unlimited calling and critical phone system features (such as voicemail boxes, call groups, and call parking), all at a fixed low monthly rate. He also was eager to take advantage of OnSIP's desktop and mobile apps, as well as our integrations with popular business applications that his staff already uses, such as HubSpot.
"I really appreciate the help and support OnSIP provides. They have a great staff that can help transfer phone numbers, manage lines and resources, and integrate and utilize apps. I would highly recommend them to other small businesses." —Andrew Sobotka, Managing Partner at JAC Creative
OnSIP's Versatile Apps Support Busy On-the-Go Staff
Andrew has set up OnSIP's features to unite his colleagues under one easy-to-use phone system and to enable them to work more efficiently.
"We can now easily manage and direct calls to where they need to go, and each staff member can keep track of who is on a call and transfer and merge calls as needed," observes Andrew. "We now utilize our office phone more than ever with OnSIP."
Using our desktop and mobile apps, JAC Creative staff members can now see which of their coworkers are currently busy on calls or available to take calls with just a quick glance at the Contact List in the apps' dashboards. In the desktop app, they can listen to and delete voicemail messages, host group video conference calls, and even transfer calls simply by dragging and dropping them over a coworker who is in the Contact List.
Andrew says that OnSIP's mobile app "is helpful when traveling and allows me to not have to give out my cell number." He can make and receive calls and check voicemails right from the app on his smartphone.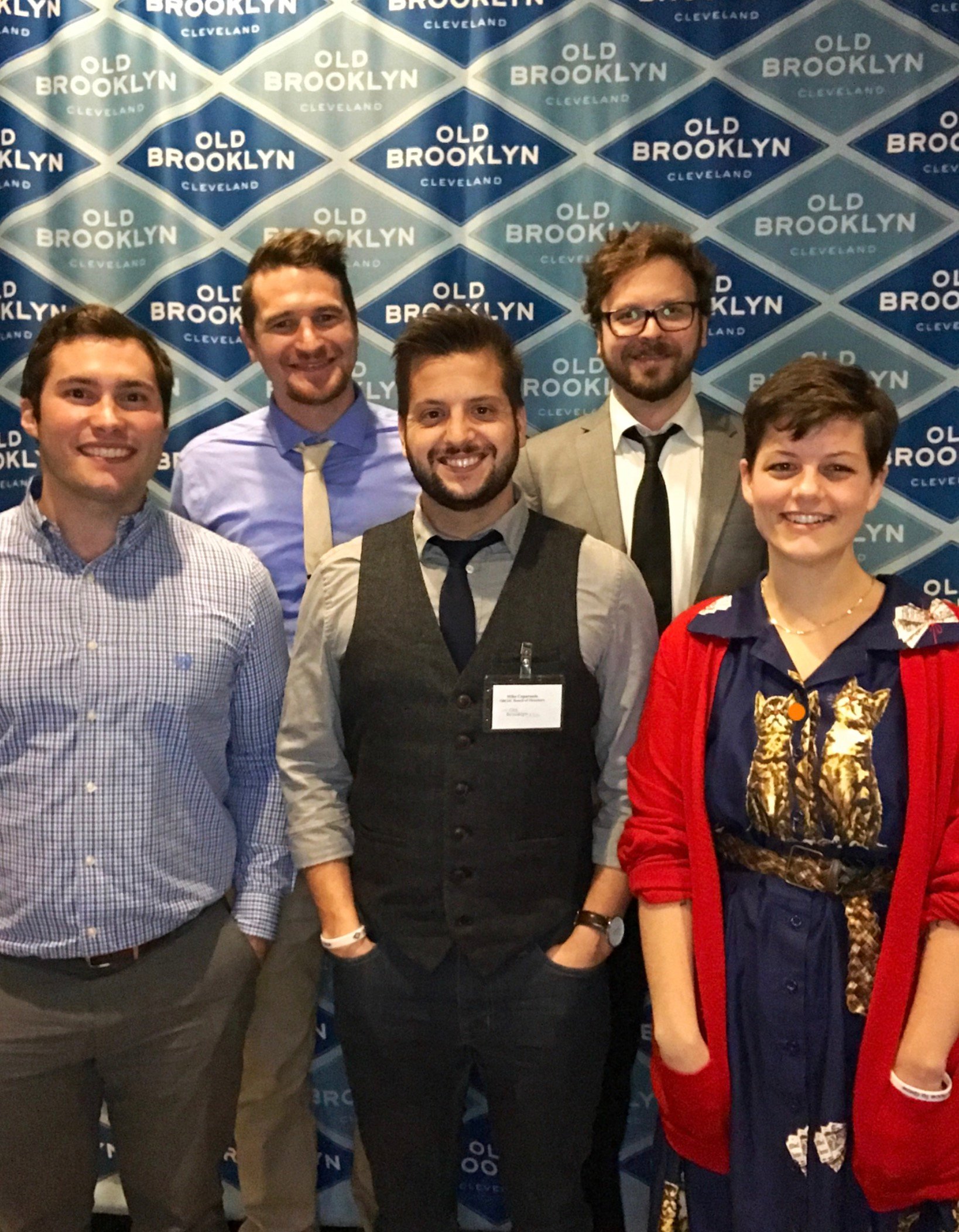 HubSpot Integration
With OnSIP's HubSpot integration, Andrew sees an incoming caller's HubSpot contact record right in the OnSIP desktop app (provided that the caller already has a record there). He can quickly review the topics of the caller's recent emails as well as web pages that she visited, using this information to confidently answer the call.
OnSIP sayso
He has also added sayso, OnSIP's inbound chat solution offering voice and video, right onto JAC Creative's website. Website visitors just need to click on the sayso button (in the lower right-hand corner) to quickly start a voice or video call with Andrew right through the browser window—no phones needed. "We put sayso on our website to help our clients communicate with our team in one click," notes Andrew. "The faster we can connect with our current clients and speak with potential clients, the better!"
Customer Success at Their Fingertips
Whenever Andrew has needed assistance with configuring phones or features, he's contacted our Customer Success team over phone calls or through support tickets. "I'm floored with how good Customer Success has treated us," Andrew says. "I am always one click away from help. They have been responsive to our support tickets and are all great to work with."
Welcome aboard, Andrew! We're thrilled to hear how JAC Creative uses OnSIP to meet your business's unique needs.