A motley crew of OnSIP colleagues took Boston by storm last week. On Tuesday we each made our way to the Boston Convention and Expo Center for the opening night of INBOUND, HubSpot's annual business conference. We were excited if a little apprehensive. After all, we weren't quite sure what the week held in store for us. It was officially time to launch sayso, our new voice chat solution. If there were any elevated heart rates, you could blame adrenaline as easily as excessive caffeine.
However, INBOUND attendees immediately echoed our confidence in sayso. Our booth in Club Inbound overflowed from the beginning, and interest didn't wane for the rest of the week. Three founders, two marketers, the biz dev and channel VPs, and a product manager formed a cross-functional tour de force on the Expo center floor. In the words of co-founder and CEO Mike Oeth, we each put our own flavor on the demos. While we won't know any tangible results until later this week, hearing "Wow!" in the middle of a demo certainly bodes well.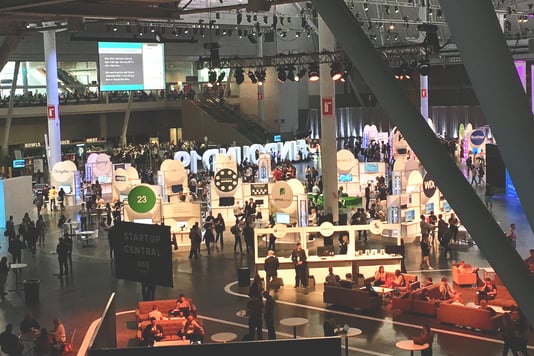 Offering a Human-Centric Alternative in A World of Bots
One of the most evident takeaways from our week at INBOUND is that we've truly hit on something with sayso. At an event so definitively focused on chatbots, we presented a near-opposite alternative. And that alternative resonated.
Our Director of Marketing, Kevin Malcolm, experienced this firsthand in one of his demos:
"This guy came up to me saying he'd been to a bunch of sessions on chatbots. But he doesn't like chatbots. Great, neither do I. That's why we're here. He said, 'They were pushing this thing as the future, but it's not the future I want.' Same here, I want the future to be people talking to each other, not to bots."
He wasn't alone. An easy way to introduce the concept of sayso is to reference chat buttons on websites. People are familiar with these. They're also familiar with how frustrating text chat can be. Small and medium-sized businesses have the people to field calls, so why shouldn't they? More than a few groups came up to us looking for a chat solution and walked away thrilled that they'd found a more natural option.
Helene Kidary, VP of Channel Sales, even had someone tell her, "I've been waiting for this." Never one to miss a beat, our fearless Channel leader quipped right back: "You're welcome."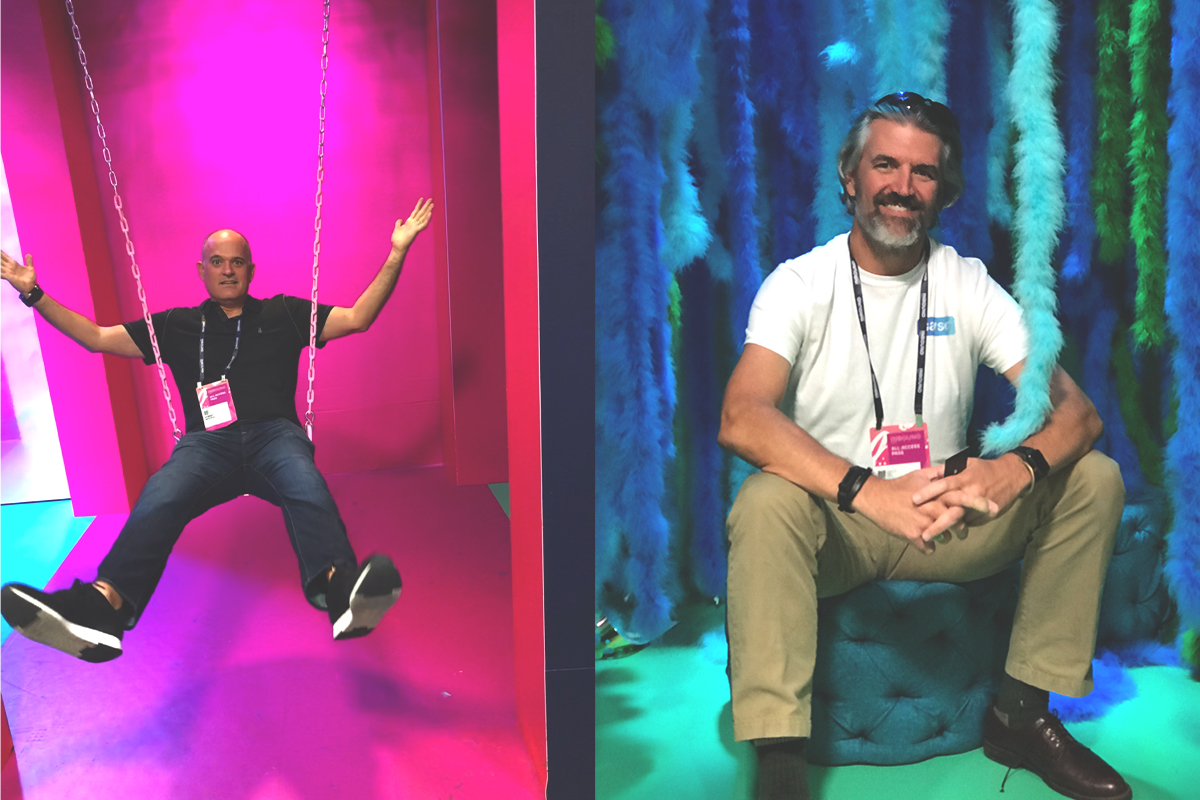 A common theme for the whole team was a sort of pleasant surprise. We know sayso's potential, but then again, we created it. Witnessing the sheer volume and intensity of interest from INBOUND attendees made the days fly by. The overall traffic even caught our co-founder and CTO, John Riordan, by surprise. Before INBOUND, he estimated that 4-6 people would've been enough. However, all eight of us were regularly engaged.
People actually came back when they said they would, noted Christine Miao, our Director of Product Management. She loved how visitors jumped on use cases during a demo and immediately then built on top of it.
"From them, we realized aspects of sayso that we hadn't really emphasized before. Now that we've seen sayso resonate so well with people we're even more excited to keep building out these features."
As for President and co-founder Rob Wolpov? He summed up his thoughts on the week in a single quote from one of his demos:
"Oh my god. I have to go get my partner!"

OnSIP's Exceptional Work-Life Balance Continues in Boston
Besides running the booth, several OnSIP folks managed to step away for a few sessions throughout the week. INBOUND's speakers covered a wide range of topics. From branding and storytelling in content marketing to discussions on product launches (how apropos!), we managed to learn quite a bit amid constant sayso demos.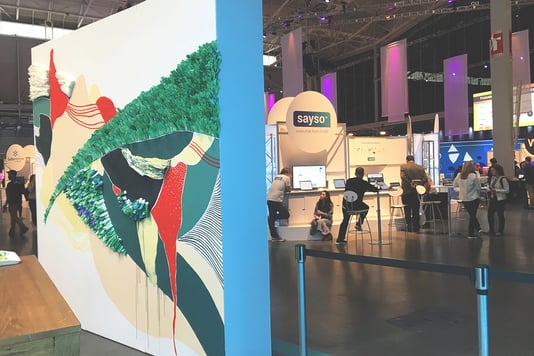 On the other hand, the venue lent itself to wandering and creative expression. Various areas across Club Inbound screamed "Instagram us!" and others were dedicated to live art installations. From the food trucks and swings at the Lawn on D to interactive artists inside, INBOUND pushed out of the box thinking in a business environment.
Lest you think that was the extent of our fun, let us be clear that OnSIP's Boston trip wasn't all work and no play. For a company with several offices and even more remote employees, we understand the necessity and value of coming together to unwind and break bread. Of the eight of us in attendance, three came from the NYC HQ, one each from the NJ and PA offices, plus three remote colleagues—the furthest coming from British Columbia. It was the first time this particular group was all in the same place.
For us, team bonding was as much a priority as properly promoting sayso. From lunch breaks to dinners out, or coffee runs to impromptu karaoke, the OnSIP leadership showed us that a team can and should be a family.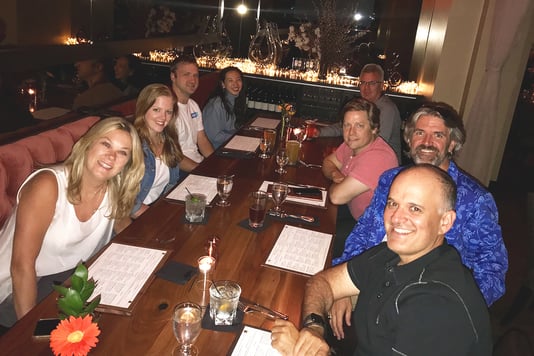 Many thanks to INBOUND for hosting us and providing such an entertaining and stimulating venue. The experience was unforgettable, and we look forward to returning next year!