The Nortel Meridian is purportedly the most widely used PBX, with some estimates pegging the user base at 43 million users. Released in 1975, the Meridian foresaw the power of LAN based communications, which is perhaps why it enjoys continued popularity today.
Every function of the Meridian - such as advanced voice features, data connectivity, and computer telephony integration (CTI) - are now available on a wide variety of platforms, many times at a lower cost.
So if you're currently a Meridian user, does it make sense to stick with what you have?
What It Does Right
The Meridian's staying power is evidence that it continues to fulfill the needs of contemporary businesses. When it was introduced forty years ago, the Meridian streamlined the calling process by introducing features such as waiting queues, group calling, and modifiable software interfaces.
We take these features for granted now. Of course we're going to be put on hold when we call customer service. Meridian's innovations actually structured the way businesses and customers communicate, practices that have carried over into the present. So for a lot of Meridian owners, the decision to remain on an aged PBX comes down to a simple maxim:
If it's not broke, don't fix it.
It's certainly a logical perspective for a business owner to take. But there are plenty of logistical reasons to consider other options.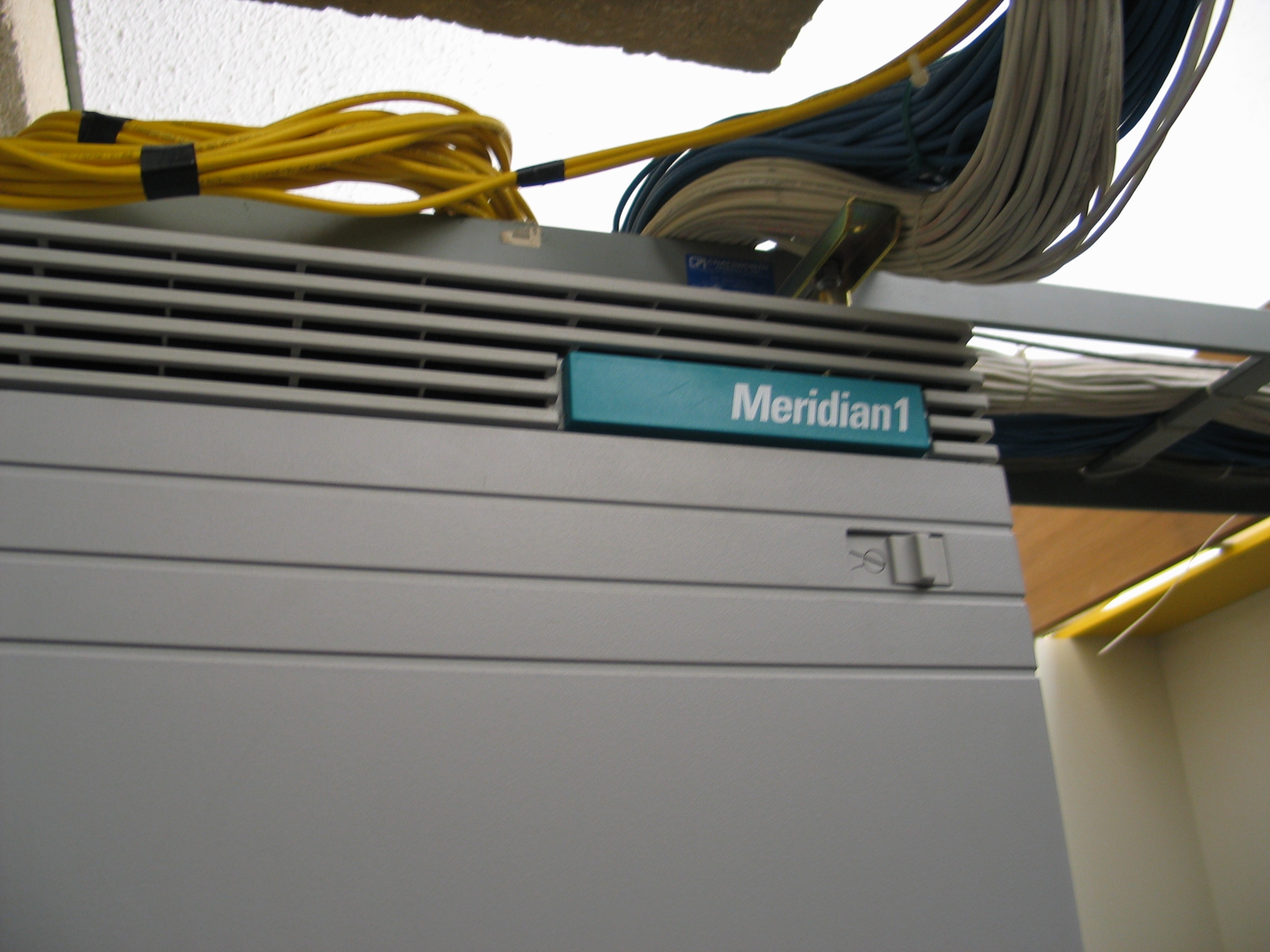 The Evolution of Hosted PBX: From Box to Cloud
Hosted PBX is an industry term for business phone systems that are hosted on the Internet. All the functions of the phone system - including maintenance, support, updates, and features - are handled by the phone company online.
Meridian is an 'on-premise' PBX. The phone system itself is a box of physical hardware stored on site at your business. All phone system issues, technical or otherwise, are handled by your in-house staff.
A key idea behind a hosted PBX is that it frees your staff from phone system maintenance. If a feature stops working, it's not your team's problem to fix, because the hosted PBX company provides the maintenance along with its service.
A hosted PBX also deflects the capital expenditure of purchasing on-premise Meridian hardware, because the servers are operated by the phone company. This isn't so much of an issue if you're already on a Meridian, but it's something to consider when you take into account the inevitable wear and tear of decades-old equipment.
Expanded Feature Sets
Meridian standbys such as ACD queues, extension dialing, and ring groups are found on virtually every hosted PBX platform. But just about every hosted PBX on the market surpasses Meridian in depth of features
Hosted PBXes offer auto attendants, HD voice, enhanced music on hold, voicemail-to-email conversion, enhanced queues, third party platform integrations, and instant video calls. Most hosted PBX providers continually add new features to their services - a key point for buyers who are turned off by Meridian's unchanging feature set.
Sales and support staff who use hosted PBXes benefit from CRM information that comes from integration with leading platforms such as Salesforce and Zendesk. This gives employees up-to-date information on a caller and enhances their ability to close a deal. Techies who like to get underneath the hood can even program their hosted PBX to provide customized CRM information (such as what web page a caller is viewing).
But its not just the features themselves that distinguish hosted PBXes from Meridian systems. The way the features are implemented throughout a hosted PBX solution - the number of users, the different extensions, the voice mailboxes - are all controlled by a single person via a user friendly, web-based admin interface. This means that even the most tech averse pet store owner can maintain complete control over his/her business's phone system.
Meridian systems, by contrast, cannot be updated or manipulated by a user friendly interface. Changes to the system must be hard coded into a terminal prompt that only functions through arcane machine code. This guarantees that some sort of IT personnel will be required to make the minutest of changes to your system. This arrangement not only wastes money and manpower, but it will probably thwart any attempt to make crucial changes in an emergency situation.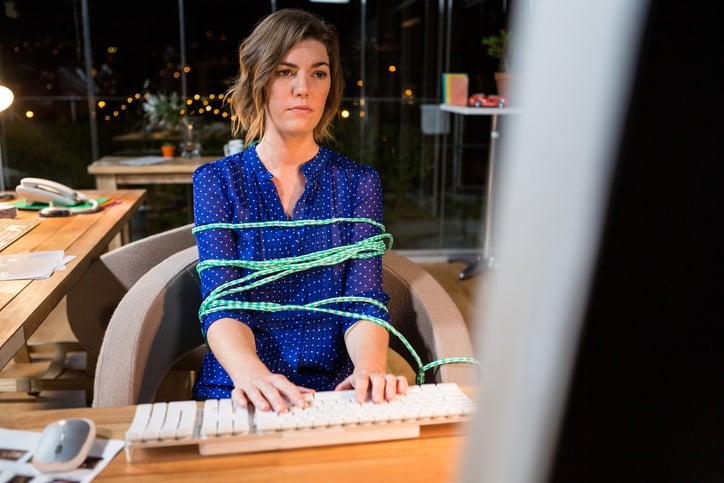 A Tale of Two Pricings
Meridian phone systems require its users to pay a significant upfront capital expenditure. All of the physical hardware - from the phones down to the telephony server - must be bought with a business's hard earned money, never mind the maintenance costs that are waiting down the road.
A hosted PBX phone system requires a comparatively minor upfront capital expenditure. The only initial purchase that needs to be made are the IP phones themselves. This is why a hosted PBX solution makes the most sense for small to medium-sized businesses. A new bakery chain just trying to get off the ground would be overburdened by the thousands of dollars of costs an on-premise solution entails.
But what about the businesses that are already using a Meridian phone system? Why would it make sense for them to switch, now that they have a phone system already in place?
Some would say that the decline of phone systems like Meridian is inevitable, and businesses are setting themselves up for larger (and unnecessary) costs down the road if they don't switch now. The law of obsolescence makes Meridian yesterday's solution. It's like clinging to a VHS tape when the Blu Ray copy is available.
Whether or not these opinions are correct is besides the point. The fact is that hosted PBX solutions can offer real savings for businesses right now. Maintenance costs and lost manpower are big issues for businesses that adopt Meridian phone systems. They may work relatively well, but the unanticipated debts associated with hiring IT professionals, replacing old equipment, and monitoring the status of the hardware bleed your business's bottom line over time.
Hosted PBX solutions offer pay-as-you-go options, with per seat metered and unlimited pricing models. This gives business owners a chance to really fine tune their phone system expenditures. If your business doesn't use ACD queues, it doesn't have to pay for them. Unlimited per seat pricing gives companies with high call volume a chance to lower their bill, while the other options work better for businesses who don't need unlimited business VoIP. This is how a smart investment in the right hosted PBX solution might be able to save Meridian users from unneeded costs.