From virtual phone numbers to virtual PBXes, "virtual" features have made their way into the business VoIP phone system world. Add virtual receptionist to that list, too.
While you may not be able to give an exact definition of it, it's a commonplace feature in VoIP services—as well as in traditional business phone PBXes that preceded them. Learn about virtual receptionists and the benefits they can offer your company here.
What Is a Virtual Receptionist?
"Hello! Thank you for calling Acme Car Parts. If you'd like to learn more about the products that we sell, please press '1.' If you have any questions about a product that you've purchased, please press '2.' For our address and hours of operation, please press '3.'" ...
A virtual receptionist is a pre-recorded message that presents your business callers with a handful of call routing options. These options automatically send callers to other destinations in your business phone system, like your Sales Department's ACD queue or a dial-by-name directory of everyone in your organization.
You configure a virtual receptionist in your VoIP provider's web admin portal. There, you record or upload your customized message. You also select a specific destination for each number and symbol on a telephone's keypad. For instance, when a caller presses "1" on his touch tone (DTMF) phone keypad, you can have him automatically sent to the sales queue. When a caller presses "2," you can have him sent to the support queue. When a caller presses "3," you can have him sent to the dial-by-name directory. And so on. You customize your virtual receptionist to meet your business's needs.

If your employees have phone extensions, virtual receptionists can handle those, too. Callers can dial the extension of the employee they'd like to talk with once the recorded message starts playing. Or, in virtual receptionist parlance: "If you know the extension of the party you wish to reach, you may dial it at any time."
Typically, virtual receptionists are set to automatically answer inbound calls to your business's main phone number. In that sense, they are literally "virtual" receptionists—automated recordings that take a receptionist's place by answering calls and connecting callers with the person that can resolve their questions.
If this sounds familiar to you, you may already know about virtual receptionists by their other aliases: auto attendants, auto attendant menus, and attendant menus. They all refer to the same phone feature.
What Can Virtual Receptionist Software Do for Your Business?
From customer service interactions to your organization's public image, this feature has a variety of uses.
Reliably Answers Every Business Call
If two calls arrive in quick succession, a receptionist has to put the first call on hold, answer the second call, immediately ask that caller to wait on hold, and then go back to the first call to continue the conversation.
Not so with a virtual receptionist. Since it's an automated recording, it plays through without interruption to each and every person who calls your business. You won't have to worry about your business phone line ringing busy again!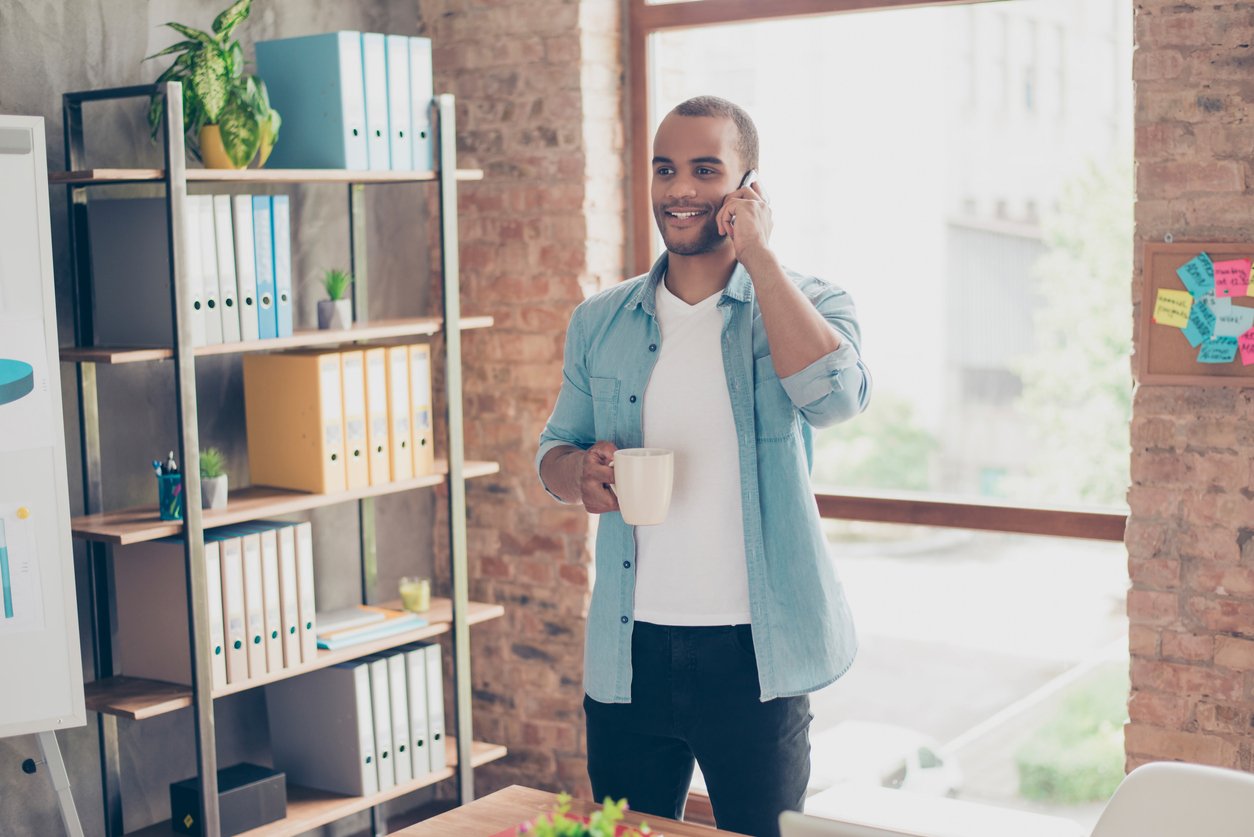 Frees up Call Agents So They Don't Have to Spend Time Answering Basic Questions
Virtual receptionists can handle simple questions and small tasks:
When a caller needs to reach a specific employee, the virtual receptionist can automatically send her to the dial-by-name directory so she can connect with that person.
If a caller wants to know your address and hours of operation, record an announcement with that info and link it from one of the menu numbers. When a caller presses that number on her keypad, the announcement will play, presenting the info to her.
The feature can take care of basic issues such as these, freeing up your call agents to address more complicated tasks and questions.
Improves Customer Service
After a caller listens to all of the options presented by the virtual receptionist, she can self-select the destination she wants to reach with just a press of a button. Instead of being shuffled from person to person, the caller can quickly and efficiently reach a staff member who can best address her question/concern.
Presents a Professional Image for Businesses of All Shapes and Sizes
Whether you're a mom-and-pop shop with just a handful of employees, a larger organization with a larger workforce, or a seasonal business with fluid call volume, a virtual receptionist gives your company that polished and established feel. When callers hear the automated recording, they'll know your business means business.
Now that you know the answer to the question, "what is a virtual receptionist?," check out our related blog post on auto attendant best practices. You'll then be ready to craft a professional and helpful one for your business!