Central Baptist Church, located in central Illinois, has two separate campuses and a mobile staff of full-time and part-time employees. Josh Sabo, the Lead Pastor, needed a phone system for his church that could unify the dispersed staff no matter where they are working on any given day.
Finding OnSIP through a Google search, he was drawn to the service due to our customizable platform and affordable pricing plan. He and his staff now use our softphone app on their computers and laptops to connect with each other even when they are away from the parish office.
This case study of Central Baptist Church illustrates how churches and other religious institutions can customize a cloud phone system to fit their needs while keeping their costs down.
Central Baptist Church: Serving the Community of Central Illinois
Central Baptist Church has two campuses in Springfield and New Berlin, Illinois. The church has roots extending all the way back to 1830 and has merged with other Baptist congregations over the years. It remains active in missionary work, coordinating closely with American Baptist Churches, USA.
The church also runs a daycare center out of the Springfield campus. A staff of over 25 full-time and part-time employees and volunteers split their time working between the two locations and the daycare facility. And in addition to weekly worship times, the church hosts Bible study groups, a library, and even a podcast of the pastors' past sermons on its website.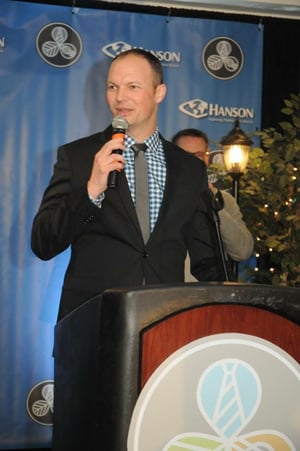 Searching for a Modern, Adaptable, and Affordable Phone Service
Prior to OnSIP, Central Baptist Church was using an Avaya Partner Phone System that was installed in the 1990s. Josh needed to replace the dated phone system and deploy a modern communications tool that could support his expanding church and growing staff.
Spending much time searching on Google, Josh researched many phone systems for churches before coming across OnSIP. He used our 30 Day Free Trial period to test out the quality of the calls and create phone system features in our web-based Admin Portal.
He selected OnSIP due to the user-friendly Admin Portal and our Pay as You Go pricing plan. This plan allows Josh to add phones throughout the campuses and daycare center and not incur monthly charges for each device. He also only has to pay for calls that the staff makes and receives and for a few basic phone features (like voicemail boxes and attendant menus). With other "Unlimited Calling" plans, he'd end up paying much more for a large bucket of minutes and enterprise calling features that the church wouldn't use.
"I loved how customizable the system is and that there is not a premium per month on phones," says Josh. "The ability to pay according to usage was an important feature for us too because it helps make OnSIP much more affordable over other options."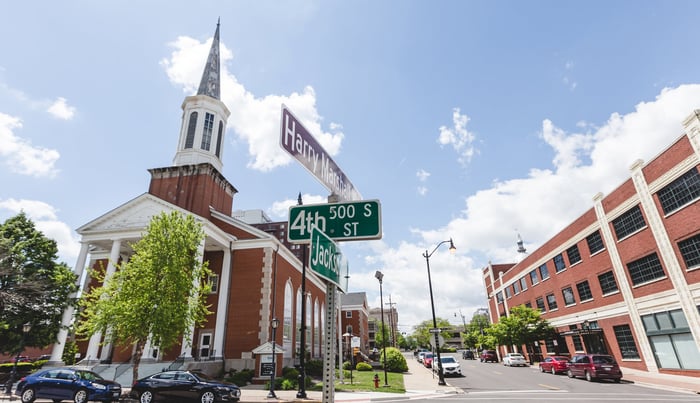 Cloud Phone System Benefits for Churches
Churches have unique needs when compared to for-profit businesses. They typically employ a mix of full-timers and part-timers while also needing to accommodate volunteers. And some churches are connected to schools or other educational or religious institutions. Central Baptist Church provides a few examples of how a church can utilize a cloud phone system in its daily operations:
Church staff members can call each other for free, no matter where they are working. For example, a staff member at the New Berlin campus can call a colleague at the Springfield campus free of charge. OnSIP offers free extension-to-extension dialing and in-network calling, regardless of where employees are physically located.
The church pays only for their actual calling usage, and doesn't pay per user or per phone fees. OnSIP's Pay as You Go Plan enables the church to pay only for the calls that the staff makes and receives. The plan also does not charge a per phone fee, which allows Josh to put phones across the campuses and even in low-traffic areas (such as a lobby or kitchen phone). Since Josh notes that the church gets sporadic calls throughout the day, this plan helps to keep its monthly telephone costs down.
Staff members listen to their voicemail messages from their email inboxes. Instead of requiring an employee to access his/her messages over the phone, the Voicemail to Email feature automatically sends voicemails to the employee's email address.
Staff members use a browser or desktop softphone app to stay connected to their parishioners and coworkers. Church employees log into the OnSIP app, our on-the-go phone and complete desk phone replacement, on their computers or laptops. In the app, they can make and receive calls, IM coworkers and view their presence statuses, and manage their voicemail. Josh states that "The ability to take calls from our computers and hear voicemails through emails also helps us to be more connected and responsive."
Churches will find these other cloud phone system features to be very beneficial:
Since most churches may not have in-house IT staff available, take advantage of a cloud phone service's hosted platform. The service provider administers the telephone hardware in an off-site and secured location. The customer accesses the service through a web interface and doesn't have to worry about upgrading software or maintaining servers.
Set up an attendant menu to courteously answer calls and direct callers. An attendant menu automatically answers incoming calls with a pre-recorded greeting and directs callers to the appropriate destination through a series of menu prompts. For churches that don't have a full-time secretary or those that have multiple offices, an attendant menu will address callers' needs in a seamless and efficient manner.
Have multiple phone devices ring simultaneously upon an incoming call. With simultaneous phone registration, a pastor can have a parish office phone, a home office phone, and a smartphone all ring at the same time. The pastor can then take the call wherever s/he is located, so fewer calls will go unanswered.
Connect with parishioners on a more personal level with video calls. Cloud phone systems offer video calling in the browser or via desktop or mobile apps. Use it to speak with parishioners when you can't meet them in person!
Unifying an Agile Staff with Cloud Phone Systems for Churches
"The OnSIP phone system has been a great improvement over our dated phone system it replaced," Josh declares. With a modern communications tool, Central Baptist Church can unify its separate campuses and mobile staff. And the savings obtained by using a cloud phone system can be invested back into the people and community that it serves.
To learn more about how your church can benefit from using a cloud phone service, download our free guide below.