Profile Technology is a supplier of custom built cutting tools for the primary and secondary wood industry. The innovative company has been continuously improving woodcutting and nail-stripping technology for almost 40 years.
In this post, David Lieber, the General Manager of Profile Technology, details how OnSIP supports this industrious American business.
Family-owned manufacturer in America's heartland
A third generation family-owned business operating out of Fenton, Missouri, Profile Technology has been custom designing woodcutting tools since the early 1970s. Over the years, they have expanded to develop wear parts, sawblades, and profiling heads. The company continues to focus on research and development, and their goal is to "work with customers in new areas of the primary lumber market to reduce manpower, increase automation, and maximize productivity."
As part of this focus on R&D, Profile Technology developed a process that recycles wood boards with embedded nails: their Nailbuster® technology. These efficient tools allow their customers to use recycled wood, lowering their costs while at the same time promoting the conservation of the Earth's forests.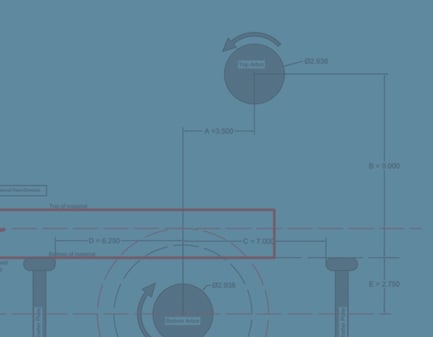 Switching to OnSIP for diversity, flexibility, and value
Profile Technology decided to make the switch in 2012 from 3 POTS lines with AT&T to a VoIP service. David consulted with an IT technician, then researched the list of VoIP providers before deciding to go with OnSIP. "Diversity, flexibility, and value were the key components of why we chose OnSIP over other providers," says David.
David and his team use Polycom IP phones and Google Hangouts to coordinate and keep in touch during the work day. Due the business's changing call volume depending on time of day and time of year, the staff at Profile Technology needed a phone system that could handle up to five calls at once. Previously, they could only make one call per line, which significantly hampered their business operations during busy days. With OnSIP, the team can now handle up to 25 simultaneous inbound calls per phone number, along with unlimited outbound calling.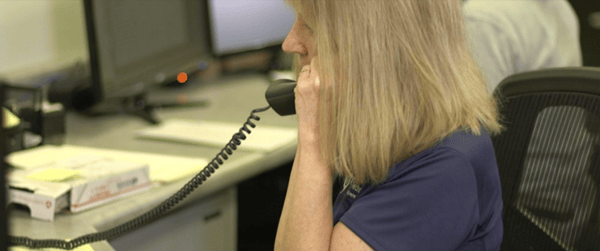 Another advantage of OnSIP is the ability for David to configure the phone system himself through the Admin Portal. By logging into the web portal, he can make changes to the phone system in real-time, purchase new phone numbers or adjust call routing rules to meet ever-changing call volume. "The Admin Portal interface is great. I really like how everything is simple, clean, and laid out," notes David.
David found that OnSIP's Pay As You Go pricing plan fit his business's calling patterns much better than other providers' "unlimited" per-extension flat rate plans. On the Pay As You Go plan, David is able to pay a base fee for the phone service, plus a per minute charge for the phone calls that his staff makes (both internationally and to all 50 U.S. States). Since his employees don't spend a huge amount of time on phone calls, this plan is the most cost efficient for Profile Technology's needs. And, when call volume is low, the company doesn't have to overpay for "unlimited" minutes that ultimately go unused.
"Customer service has been great when needed. The [OnSIP team's] answers have always been informed and prompt, which are important in this facet of business." - David Lieber, Profile Technology
We're pleased to be supporting this forward-thinking business!