Masterfit Enterprises is a leading manufacturer and distributor in the snowsports and active lifestyles industries. Located in New York State, they create products that help to improve the fit, comfort, performance, and wear of various kinds of active footwear and winter boots and shoes.
We were happy to catch up with Brian Frias, the Brand and Technology Manager of Masterfit Enterprises, to learn more about the company and how they use OnSIP in their day-to-day operations.
Improving Sports Enthusiasts' and Active Individuals' Lives from New York State
Masterfit Enterprises was founded in 1991. They began by offering a training program that taught proper bootfitting techniques to an assortment of professionals, such as pedorthists, orthotists, and athletic trainers. Over the years, they've expanded to include distribution and manufacturing of various footware products and insoles.
The company has several offices located throughout the United States. Their main headquarters, warehouse, and R&D facility are located in New York, with satellite offices in Colorado and California.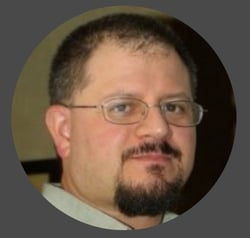 The company continues to offer its training program through Masterfit University. From locations in the United States, Australia, and Austria, interested professionals can register for courses that range from the essentials of bootfitting to skills development for experienced sales reps, trainers, and technicians. Certain courses also offer continuing education credits for the American Board for Certification in Orthotics, Prosthetics & Pedorthics and the National Athletic Trainers' Assn. Board for Certification, just to name a few.
Using a Single Phone System to Connect Distributed Offices
Before OnSIP, Brian was using a mixture of providers to power the offices' phone lines, including having staff members use their personal smartphones. Wanting to reduce the number of providers and amount of work that was needed to support all of them, Brian led his company's search to upgrade to a complete cloud phone system. He discovered OnSIP through a business associate and received quotes from many cloud VoIP providers, including OnSIP, RingCentral, and 8x8.
Masterfit chose OnSIP for a few reasons. First, OnSIP does not lock customers into contracts or term requirements; the service is month-to-month. Brian observes that "When trying completely new services, this is reassuring and I would say necessary when you are a small business." Second was the simplicity of our pricing plans, as compared to other competitors' terms. "Some [cloud phone system providers] had complex pricing structures that needed an accountant to decipher. I needed something that was easy and understandable," he says. And third was OnSIP's commitment to learning the needs of our customers and figuring out ways in which they can use our service to fulfill those needs. As Brian explains:
"I tend to favor smaller businesses, or at least businesses that seem to understand the challenges of the small business. I felt that to the big providers we were just another number and there was always pressured sales tactics to sign up to fill a quota. We don't treat our customers that way and certainly do not like it when we are treated that way."

Improving Customer Service with OnSIP
Brian uses OnSIP to unify the company's distributed offices and employees under one phone system. They now have a single phone number for the business instead of separate numbers for each office. When Masterfit was using multiple providers, they had a big problem with transferring phone calls: they simply couldn't do it. Brian states that staff members had to inform callers to hang up and call another number in order to reach a different employee. With OnSIP, staff members can transfer callers to a colleague— even a colleague who is located in another state— quickly and professionally, without worrying that the caller might not ever call back.
The staff also heavily uses Busy Lamp Field (BLF). With just a glance at their VoIP phones, employees know when their colleagues are on calls and when they're available to chat. And for times when they need to call a coworker, a simple extension dial will connect them, even if they're working in different offices.
In regards to his interactions with OnSIP's Customer Success team, Brian says:
"Where to start? First, I congratulate the ones that do the hiring for finding a team of awesome and knowledgeable employees. I have placed calls to support, and they have all concluded with an acceptable answer or a solution. The following have gone above and beyond in my communications with them - Dylan in sales for his months of patience as we put the program together and Clorece, Mike, Rachelle, Larry and Vicki for their support with a smile. It is rare that I look forward to calling support at most of my vendors."
We're happy that OnSIP has empowered the staff of Masterfit Enterprises to better collaborate with each other and to efficiently serve their customers and callers!