Alarm Grid was founded in July of 2012 as a different kind of alarm company. They make installing a home security system accessible and affordable for families with do-it-yourself support, no contract services, and an extensive knowledgebase on their website. The company sells hundreds of products related to security panels, and they provide an affordable, no-contract monitoring solution for consumers dissatisfied with the alternatives.
Finding the Right Business VoiP Provider
Alarm Grid faced a typical problem for small businesses: They needed a corporate-grade phone system but did not have the budget or central office for an expensive on-premise PBX system.
They started with VoIP from the beginning, using Bria for iPhone. As the company started to take off, they needed more functionality than the softphone provided. That's how Alarm Grid came to OnSIP.
"OnSIP gives us the capabilities to build a phone system just as complex as any large or medium-sized business without having to pay the exorbitant fees," says an Alarm Grid employee.
OnSIP Is a Perfect Fit for Small Businesses
OnSIP has been a perfect fit for the security team. "All of us work remotely, which meant that we needed to find a solution that would allow our team to function as though we were all in the same place," he continues. The seamless functionality, cheap cost, and consistent service kept Alarm Grid satisfied. "We never worry about the quality of our calls, because OnSIP's network is reliable."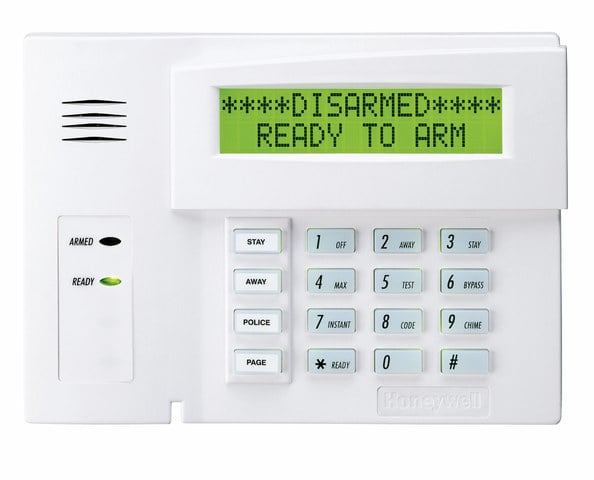 Honeywell 6160
"Right now we're not sure how exactly we're going to handle some of the incredibly complex bits we're going to need to do, but we plan to use OnSIP as our technology partner as we grow into what amounts to a full-scale call center."
Favorite Phones and OnSIP Features
Alarm Grid uses the Polycom Soundpoint IP 650s and has several OnSIP features that they particularly like.
"My favorite OnSIP feature has to be the boot server setup. Now if I'm setting up six or seven phones at a time, I can do them all in about 20 minutes." He adds, "My other favorite feature has got to be the ACD queue. It gives our users the ability to sit in line patiently without having to be booted to a voicemail system. We also loved OnSIP's integration with our CRM. We use OnSIP's feature that imports caller information, and it has been invaluable."
In the future, Alarm Grid anticipates substantial growth in revenue and workforce size. OnSIP will allow for a seamless transition as the company evolves into a larger organization.
"The options available to us are fun for a small company, but they will be hugely important once we grow and our needs become increasingly complex," the employee says. "We've been working with OnSIP for six months now, and we have loved every minute of it."