We're happy to send our team to Madrid this Friday and Saturday for the TADHack 2014 at the TeatroGoya. More properly known as the Telecom Application Developer Hackathon, the event promises to unite telecom developers who are interested in adding real-time communications to their apps. TAD is known as the only global event for developers who are interested in sharing, coding, and creating applications using telecommunications technologies.
"I'm always looking forward to seeing the interesting applications people bring to conferences and hackathons, and TADHack is no exception," said OnSIP Lead Developer Will Mitchell. "Judging by Twitter, it looks like there will be some extraordinary submissions this year. My personal aim is to showcase OnSIP and the power of SIP, using WebRTC and SIP.js. I'm hoping that by integrating Bitcoin into a WebRTC-enabled endpoint, I can enabled trust-free peer-to-peer 'premium' sessions."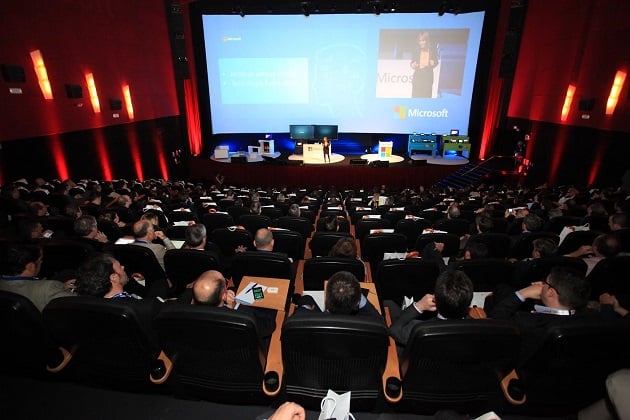 Former developers conference held in the TeatroGoya
Alan Quayle, Mark ShuttleWorth, and James Tagg will all give keynote speeches, and Google, Oracle, Ubuntu, and Huawei will host tables at the event. The Hackathon will offer $25,000 in prize money. Over $5,000 will be awarded for the best ideas across the telecom application development themes. Teams who are not physically present can log into the contest and compete remotely.
"The TADHack is a great opportunity to meet and engage with communications applications evangelists from all over the world," said OnSIP Director of Sales, Tim Cleves. "I'm really excited by the keynote speeches, and the depth of subjects being covered. Everyone is also going to be talking about WebRTC, and I'm looking forward to sharing OnSIPs best-in-class InstaCall and InstaPhone applications."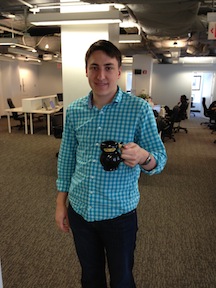 OnSIP Lead Developer Will Mitchell
About Will Mitchell, OnSIP Lead Developer and TADHack Participant
Will has been working with WebRTC and web technologies for years. As Lead Developer at OnSIP, he has helped architect and develop WebRTC projects such as GetOnSIP and OnSIP InstaCall since their inception. He is also the main author and maintainer of SIP.js, an open source JavaScript SIP stack for WebRTC. Will holds his BS in Computer Science from Carnegie Mellon University.