The OnSIP Channel Team travelled to the great city of Philadelphia last week for a packed— and productive— week at Channel Partners Evolution. While spending the days showcasing an upcoming overhaul of the popular web calling solution, the team also attended the 2018 Chorus Carriers Ball, a yearly gala hosted by Chorus Communications, one of the nation's leading Master Agents. OnSIP was proud to be a returning Platinum Sponsor of The Carriers Ball.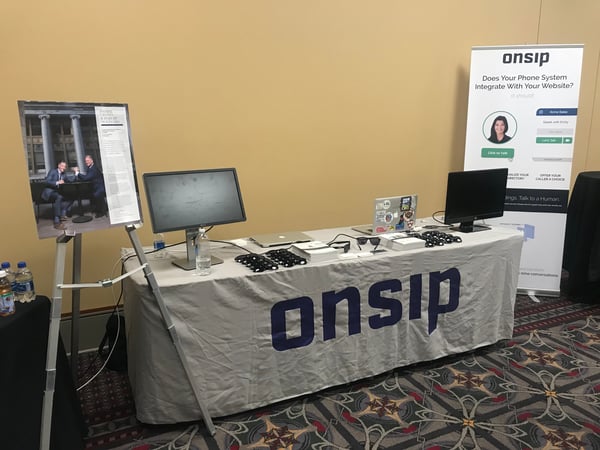 While at Channel Partners Evolution, we were happy to join our friends from Chorus and share their 'Chorus Country' meeting room at the show. Mike Oeth, OnSIP CEO and Co-Founder, Rob Wolpov, OnSIP President and Co-Founder, Helene Kidary, Vice President Channel Sales, Chuck Dunne, Channel Support Manager, and Mike Curtin, Channel Account Manager, were all there meeting with Partners, Suppliers, and other industry notables.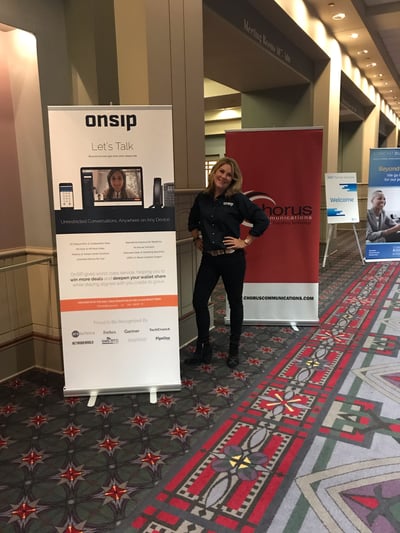 The team also gave channel partners a sneak peek of the new and improved InstaCall, re-engineered from the ground up to be intuitive and context-aware. The centerpiece of our attendance at the event, this unique product in the UCaaS space allows website visitors to natively call your business contacts via their computer— no downloads, installations, or even dialing required.
Taking the initial framework and mission of InstaCall, this update adds even more accessibility and capability in the following ways:
Easily generate Team Pages to allow website visitors to one-click call customer-facing staff members straight from the browser.
When a staff member receives a call, s/he will also receive the contextual information of the caller, such as which webpage they were viewing when they initiated the call.
Simple, one-size-fits-all installation options. Float a call button in the corner of the pages you want and keep it off the pages you don't.
"I was so excited to see our Partners' responses and hear their feedback from our new amped-up InstaCall demo," said Helene Kidary, Vice President Channel Sales, OnSIP. "They commented things like, 'taking out the layers between calling is incredible!' ; 'if I want to web call someone today using Skype they need to have Skype, but with InstaCall you don't need any of that? Wow.' ; and 'You can follow a site visitor's digital breadcrumbs and deliver their journey to my business? That's the coolest thing I've ever seen.' " Helene went on to say, "OnSIP is a disrupter in the UC space and it was incredible to see our Partners, both new and old, embrace our forward thinking vision. Mission accomplished."
Stay tuned to the OnSIP blog for announcements on when the feature will be available!
At Channel Partners, Mike Oeth also had the opportunity to speak with JSA TV, the preeminent provider of PR, Marketing, and Event Planning services to the tech and telecom industries, for a special CEO video segment. During the interview with Jaymie Scotto Cutaia, Mike elaborated on why the OnSIP Channel Partner Program, and its unified communications service in general, are distinctive and making a big impact in the industry. Watch the entire video interview here:
And last but certainly not least, we had a blast attending The 2018 Carriers Ball, held near Channel Partners Evolution at The Liberty View at Independence Visitors Center. This year's event was one for the memory books, with an awards ceremony that honored the top cloud services and solutions providers in the industry, a live DJ set from Grandmaster Flash, and an exclusive networking reception for Chorus agents and providers.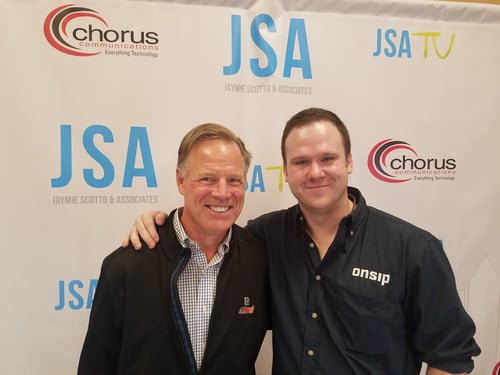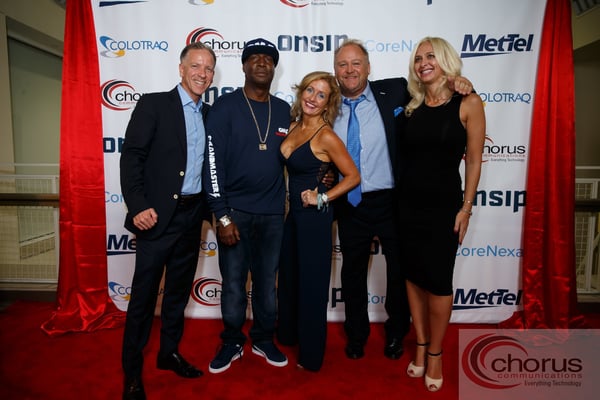 Ending a successful week at Channel Partners Evolution, and recovering from the fun time had at the Carriers Ball, we're super excited for the enthusiastic reception of our upcoming InstaCall feature! Follow us on Twitter and Facebook to get the latest updates on product details and release information.