Standard on-hold music is just that—standard. It's perfectly fine if calls are answered in a respectable amount of time. After all, callers can tolerate just about any music clip for 5 to 10 seconds.
But what about when business call volume is heavier than usual and on-hold periods stretch endlessly? I'm talking about the Saturday before Mother's Day at a florist. Hours after a big storm at a hardware store. The day a greatly anticipated video game drops at a big box store.
These are all prime times to pump up your music on hold by adding a customized message. Give your listeners something that entertains, educates, entices—anything except a reason to exit.
Let's get started.
5 Steps to Create Captivating Custom Music on Hold Messages
1. Do your research
If you're new to music on hold, check out The Complete Guide to the Best Hold Music for Your Business. You'll learn how to select on-hold music that fits your company's brand. It also provides resources for free-to-use and royalty-free hold music.
Pay attention to the custom music on hold messages used by the companies you call. Be inspired by those that do a good job and take note of things to avoid. (Note: Avoid those 10-second loops proclaiming, "You are a valued customer, please stay on the line." Kind of makes you wonder how they torture customers they don't value.)
Analyze your calls to learn what is driving them. Start by polling your receptionist but get feedback from everyone who fields a lot of calls.
2. Develop message ideas
Once you know why people are calling, it's time to brainstorm. Create on hold messages for business that address frequently asked questions. It may be as simple as your address and hours of operation. If you're a restaurant and most callers are placing take-out orders, promote a new appetizer to boost sales. Insurance agents can guide callers to the website to begin filing a claim.
If calls are all over the board, inform callers about an upcoming event or sale. Explain what they'll gain by joining your rewards program.
Or share some trivia about your company. Do you have a story that spotlights your longevity, a beloved product, a secret or all three? I'd want to hear that in your bakery's entire 75-year history only three people were entrusted with the secret ingredient in your blueberry scones. Grandma and Uncle Leo, rest their souls, and Cousin Tess, who faintly smells of lavender.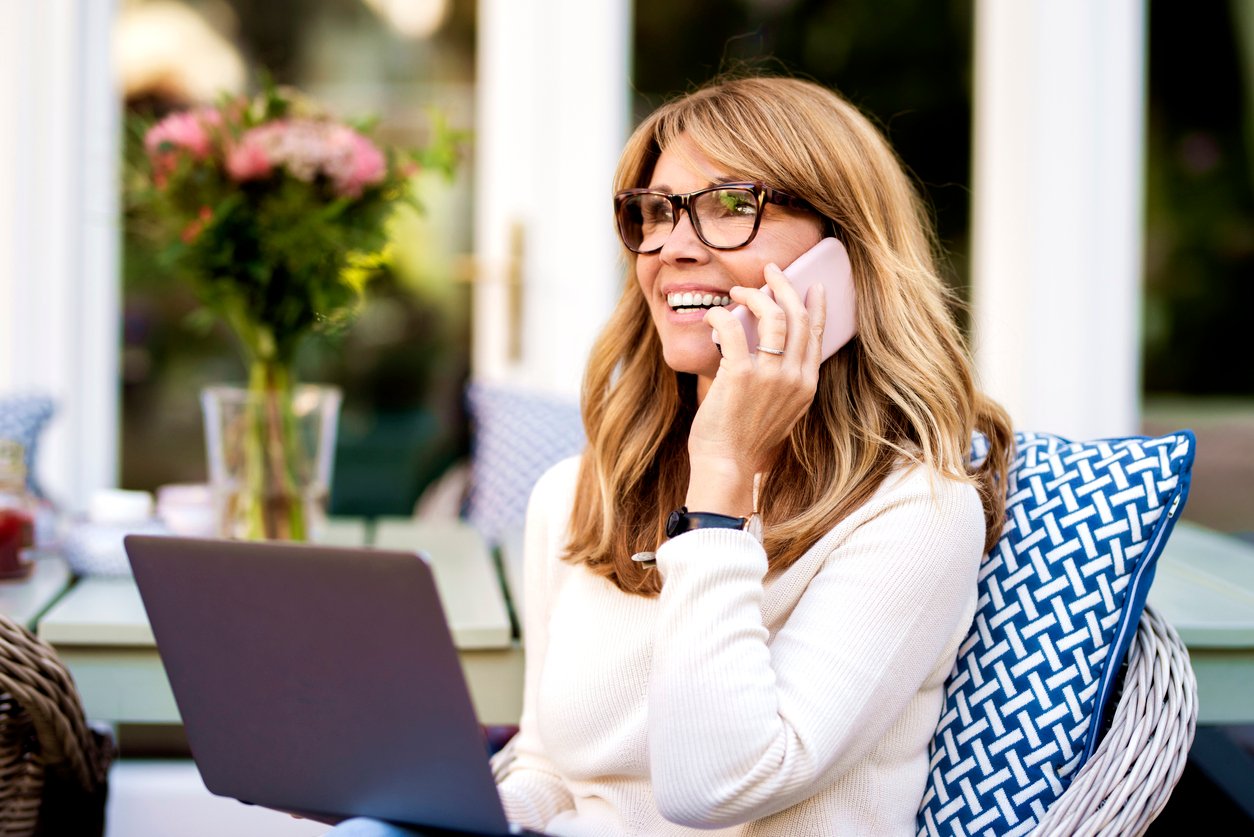 3. Do it yourself or hire professionals
There are many tools available to create your own audio file. Rather than dive into them, just know that it's possible and relatively easy to do. But, if you want polished and engaging messages, bring in the professionals; it's probably less expensive than you think. For example, rates for freelance writers and voice talent are similar and depend on the word count or length of your message. Expect to pay an experienced writer $350 to $750 for up to 500 words. You can hire a voice talent for $100 to $500 for a short message of up to 300 words.
Whichever route you take, take the time to organize your messages, select the tone of voice that you want representing your business, and pick types of music you want underlying the messages. Keep in mind that these are all important parts of your company's brand strategy. Clear directions will help keep you, or your professional talent, on track.
This is an opportunity to let your personality or company brand shine. Show your callers you understand and anticipate their needs. In short, you value their time and business—but don't use the "v" word.
Remember, keep the message simple—you want it to inform, not annoy, your customers.
4. Upload your audio file and integrate it with your phone system
Check with your phone service provider to find out how to upload and manage your custom on hold music messages. The process may be slightly different than using a music only or radio station option for your on-hold messages. Make sure you save your audio files in the preferred format.
You may need to store your music on a sharing service, like Google Drive, that allows unlimited downloads. Make sure the file can be shared with anyone who has the link.
5. Periodically evaluate your on-hold messages
It's tempting to think that your work is finished once you start using them. It's not. You need to analyze the success of your messages.
Are they performing the way you intended? If not, mix it up with different types of messages or music. Put a reminder on your calendar to evaluate messages at an interval that fits your business needs.
Follow these steps and those who call often will appreciate your hard work.