We've built our reputation by providing Clear Choices, Honest Answers, Expert Solutions — it's the basis for everything we do. - Vogel Advisors
Vogel Advisors is a corporate real estate advisory firm located in Royal Oak, Michigan. They work with clients to strategize their real estate needs and purchase or sell property.
We caught up with Bill Vogel, the Principal & Managing Broker of Vogel Advisors, to learn how the company continues to use OnSIP on a daily basis as one of our long-time customers.
Providing Real Estate Advice from the Lower Peninsula
Bill founded Vogel Advisors back in 2005, and has since been representing clients throughout Michigan and across the Midwest. Having started out in the banking industry, he moved into corporate and commercial real estate and now works with large corporations, non-profits, and small businesses. The company provides a variety of services, including: real estate strategy, site selection, and sale-leaseback financing.
Bill is active in a variety of professional organizations. He is a licensed Michigan real estate Associate Broker, an active member of the Detroit Economic Club, and serves on the Planning Committee of the University of Michigan- Urban Land Institute Real Estate Forum.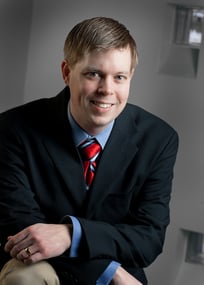 A Feature-Rich and Flexible Phone System at Half the Cost
Prior to OnSIP, Vogel Advisors was using TalkSwitch, an IP-PBX system, for their telephone needs. After deciding to switch to a hosted PBX platform, Bill began researching hosted VoIP providers. He became drawn to OnSIP for our ability to pay for your phone calls on a per-minute basis - a great fit for his company's call volume. "I reviewed multiple hosted PBX options, and OnSIP offered the most features and flexible plans for the money by far," says Bill.
Bill implemented OnSIP in 2011 for his growing business, and has been using the service ever since. He notes that "Our telephone costs were cut by approximately 50% when we found OnSIP."
Vogel Advisors has around 10 employees, with a main location in metro Detroit and a couple of remote workers. With a busy commercial real estate business to run, Bill needs a phone system that provides flexibility and seamless professionalism to meet his company's standards. He uses Business Hour Rules on his main number - this feature allows his staff to answer incoming calls during the day, but forward after-hours calls to a professional answering service so that no call goes unanswered. He has also set up our Voicemail-to-Email functionality to deliver voicemails directly to his staff's email inboxes. He notes that this feature increases his team's responsiveness to clients by allowing them to listen to voicemail recordings right from their email. Finally, his staff uses the OnSIP app to make outbound calls to their clients right from their computers.
Relying on our Customer Success Team for assistance in administering the OnSIP platform, Bill mentions: "OnSIP's customer service is the best - I'm talking to you, Eden! Setup of new phones and troubleshooting is always only a phone call away, which is great peace of mind."
"Whatever the business, OnSIP offers a service that will save you money without sacrificing quality and features." - Bill Vogel, Vogel Advisors
We're always happy to hear when businesses use the OnSIP platform to help their operations run more efficiently. Thanks, Bill, for sharing your story - we hope to continue to support Vogel Advisors for many more years to come!