Franklin Retirement Solutions is an independent financial services firm located within the Philadelphia, Pennsylvania metropolitan area. The firm specializes in retirement planning, but also offers tax assistance, estate planning, and many other financial planning services to its clients.
Our CEO, Mike Oeth, sat down with Nicholas Hamner, the Director of Marketing/Operations at Franklin Retirement Solutions, for a video chat to discuss how OnSIP helps simplify their business communications.
Financial Planning Advice - In Person and On the Air
Franklin Retirement Solutions, headquartered in Willow Grove, PA, has been in business for 15 years and offers advice in all fields of income planning. While working closely with its clients on a one-on-one basis, the firm also has a presence on the airwaves.
Peter Wechsler is the president & co-founder of Franklin Retirement Solutions, as well as a Registered Investment Advisor (RIA). His son, Jeremy Wechsler, is the principal attorney for The Law Offices of Jeremy A. Wechsler, Esq. Every weekend, Peter and Jeremy co-host a radio show called Your Retirement Quarterback® on WNTP 990AM. On the show, they discuss timely financial news and topics and answer questions from listeners live.
Benefits of Choosing a Cloud Phone System
Like many expanding businesses, Franklin Retirement Solutions outgrew its original on-premise phone system. As Nicholas explains, the firm exceeded their Nortel Norstar MICS PBX's capacity, and the aging system began to break down. They ultimately decided to upgrade to a new phone system instead of dealing with the hassle and increasing costs of repairing old equipment. They also wanted to take advantage of the remote working features that come with a cloud phone system, since staff members have need to visit client locations and work from home when needed.
Nicholas conducted extensive research on cloud phone systems, and found OnSIP by stumbling upon a few blog posts that we wrote. After comparing quotes from 8 to 10 providers, including Vonage, 8x8, and Grasshopper, he ultimately chose OnSIP for three reasons:
Price: OnSIP's usage-based pricing option was much better for Franklin Retirement Solutions' business model than other seat-based (a.k.a flat-rate) models.
Flexibility: "The ability to quickly scale up and down, depending on need and anticipated usage, was a must." Nicholas also pointed out that with OnSIP, the company only has to pay for the features that it needs.
Comprehensive Features: "The unification of voice, IM, and video channels gave us the ability to streamline our operations." OnSIP's enhanced voicemail services and mobile app options allow the team to deliver a higher level of service to clients by responding more quickly than in the past.
Making Business Communications Simple and Professional
The team at Franklin Retirement Solutions uses OnSIP's platform to streamline their operations and work more efficiently. Employees who get to work before regular office hours (8:30 AM to 5:30 PM) can contact each other via IM or free extension-to-extension dialing. If necessary, they can also reach commuting co-workers via a mobile SIP app installed on their smartphones. This app allows each team member to register their cell phone to the company network so that they can be reached by their work extension.
During office hours, Franklin Retirement Solutions has two receptionists available to answer calls. If neither person is able to answer the call within four rings, the call is automatically redirected to an auto attendant menu. There, callers are able to find the person they wish to reach or leave a message.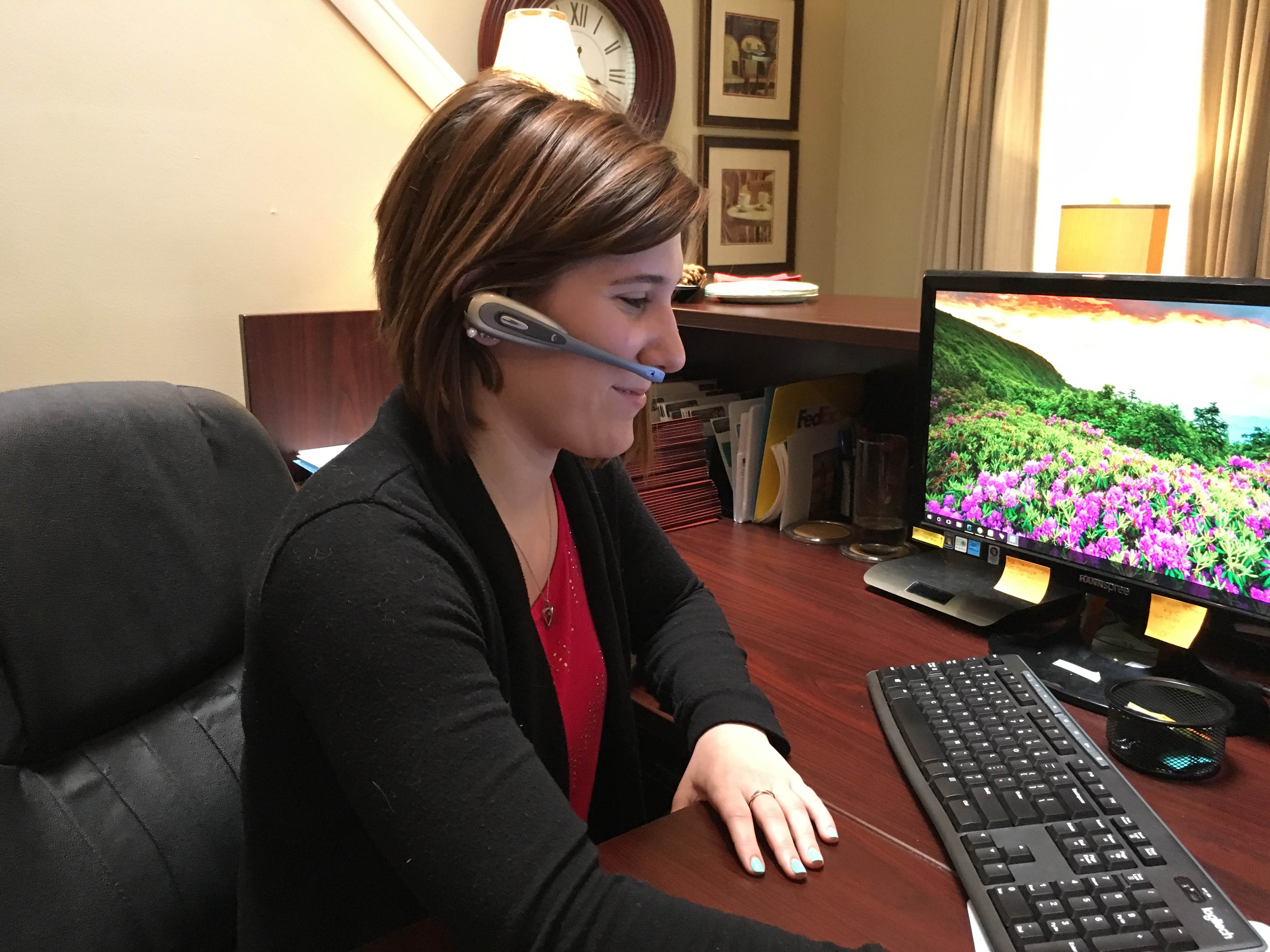 The staff relies on the OnSIP app (our unified communications app) for call monitoring, management, and transfer capabilities from their laptops. "The new app.onsip.com is great for phone calls and managing calls," says Nicholas. With a quick glance, staff members are able to see their coworkers' availability (who's online/offline, who's on a call) and can respond accordingly.
The company even uses OnSIP for the weekend radio show. Nicholas set up and registered certain staff members to a call group. Live calls made during the show are directed to the group, ringing those staff members' smartphones via the mobile SIP app. "We like to have someone live answering phone calls for that as they come in, so we appreciate the part of the OnSIP service package that allows us to [take calls] from our mobile phones," notes Nicholas.
"My experience with the OnSIP Customer Success Team has been phenomenal. They've been a great team the whole way through."
We're proud to assist the team at Franklin Retirement Solutions in their goal to provide knowledgeable advice and professional service to their clients.