Desert Fuels, headquartered in Albuquerque, New Mexico, is a national petroleum wholesale company. They supply bulk fuel to anyone in need of 2,000 gallons and over: gas stations, trucking and transportation companies, state and local governments, and construction/industrial sites, typically. Currently, they distribute to ten states but President J.J. Mancini has plans to expand into several more.
Why Desert Fuels Chose OnSIP
Before finding OnSIP, Desert Fuels was using Time Warner and had a T1 line. They were also using Google Voice to forward all of their phone numbers. "Google Voice is great, but without a lot of features, it was difficult to customize. Plus, the T1 line was not only slow for the Internet connection, but the phone costs every month were just exorbitant," says J.J.. They'd had enough and decided to seriously look at transitioning to VoIP. With growth in mind, Desert Fuels decided on OnSIP as their VoIP provider.
"A wonderful thing about OnSIP is that we can easily add new locations and phone numbers without being held hostage to dozens of local phone companies. All of our locations and employees will be united in real-time under one roof when communicating and doing business across thousands of miles. So when we were searching for a new phone system, OnSIP's ability to equip us no matter where and when we grow made our decision pretty easy."
They wanted a phone service that was not only flexible but one that would cost significantly less than traditional phone services. The freedom of no contracts was their deciding factor in choosing OnSIP. As J.J. puts it, "It's a better-quality system for less money. What more could you ask for?"
Desk Phone & Door Phone Selection
After taking recommendations from the OnSIP Support Team, Desert Fuels ended up with Polycom VVX500s: touchscreen phones with unique features. The OnSIP boot server made it very easy to configure and launch them.
"I just really like the entire business model. I like how it's inexpensive monthly to get all our preferred features—from voicemail to dial by name directories and many other capabilities that give you the power of a much larger company."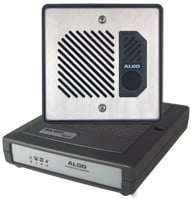 Desert Fuels doesn't have a receptionist, and their old phone system allowed them to buzz people into the office from their phones. The switch to VoIP didn't mean they'd have to give up this feature. Enter Algo's 8028 SIP Door Phone. It enables them to communicate with and remotely control two separate points of entry. With a little help from our Customer Success team, Desert Fuels set up the door phone in no time.
"We Are Very Happy OnSIP Customers"
The company has their sights on one day becoming one of the nation's largest petroleum wholesalers. That means they need to supply fuel to all 50 states, Puerto Rico, and the other commonwealths.
"Desert Fuel is breaking new ground as an industry innovator, identifying and implementing new technologies, like OnSIP, that help us work smarter and serve our customers better than the competition."
"We are very happy OnSIP customers," J.J. says. "In comparison to other phone systems on the market, OnSIP is doing an impressive job revolutionizing the phone service business and significantly helping Desert Fuels move closer to our goal of transforming the wholesale fuel industry."