Jonathan Conant is a practicing attorney with over 30 years of experience. Founder of the Conant Mediation Center, he operates out of two locations in Arizona. In addition to his primary law practice, he offers guidance and legal advice in many areas of mediation, including adoption, custodies, divorces, dissolutions, and other high-conflict cases.
Mike Oeth, the CEO & Co-Founder of OnSIP, was happy to talk with Jonathan over video to learn more about his law practice and how OnSIP supports its expanding locations.
Operating a law firm in the high desert of Arizona
With a degree from the Cleveland-Marshall College of Law, Jonathan started the Conant Mediation Center in Florida. He grew his practice to six locations and 20 employees, but then relocated to Arizona in 2009 for "phase two" of his career. He is planning on opening up a third office in Mojave County later this summer, and has plans for a fourth location in the near future.
Jonathan was drawn to mediation law out of his sincere desire to help people discover what's in their best interest. He feels that most attorneys do not focus equally on the two obligations that lawyers have to their clients:
Provide legal advice - Do you have a case to make?
Give counsel - Is it in your best interest to proceed with a case?
Jonathan explains that, "As a mediator, I am sitting down with 2 to 10 different people trying to...facilitate a resolution that's in their best interest." He strives to collaborate with all parties and find a fair solution that is acceptable to all.

Cloud VoIP: "It's so adaptable"
Jonathan was using an in-house Alltell phone system when he decided to upgrade to a cloud VoIP service. He notes that with good Internet speeds, "there's no reason not to be using a VoIP-based system, especially for call clarity." Furthermore, he needed a phone system that could unite his dispersed office locations and employees.
An IT consultant introduced him to OnSIP, and he signed up for a Free Trial of our service. While also looking into other VoIP-based providers, Jonathan notes that he always ended up coming back to OnSIP due to our Customer Success Team. He explains that in all of his interactions with our Customer Success reps, "[they're] always available, always friendly." He was surprised to "get emails or calls back at times I didn't expect, even on weekends." Jonathan ultimately selected OnSIP for his law firm's phone system.
On a slow day, the Conant Mediation Center handles about 20-30 calls, the majority of which are outbound. With OnSIP's Pay As You Go billing plan, Jonathan only pays for the calls that his staff makes and receives. With his firm's low call volume, an "unlimited" flat rate calling plan would simply be unnecessary and too expensive. By paying for calls by the minute, Jonathan can re-invest the money he saves where it is truly needed: in his growing law practice.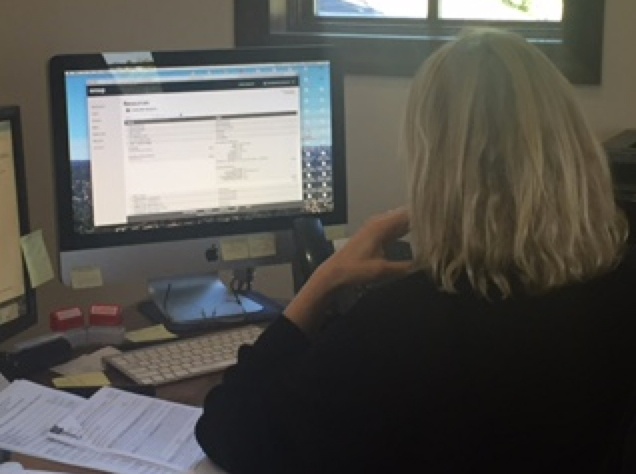 While he himself tries not to bring his work home with him ("smart man", Mike observes), Jonathan does take advantage of OnSIP's call forwarding capabilities. With OnSIP cloud VoIP, a user can take work calls from any location and register up to 10 devices. Jonathan is able to forward calls to his cell phone when he knows he'll be working away from the office. "Using your services, I've been able to direct calls to another number, which I direct to my business cell phone. It's a feature I absolutely love," says Jonathan.
"'The ability exceeds the need', which to me as a professional is so important. I don't want you to hold me up. You roll out new features before I've even thought of having that need, which to me, as a customer, is fabulous." - Jonathan Conant
The Conant Mediation Center's website states, "cost has to be considered in terms of not only dollars and cents, but other matters of intrinsic value as well." With plans of setting up OnSIP at his third location later this summer, we hope that Jonathan continues to find intrinsic value in our service beyond just plain old telephone service!