We have another update to the new web app Admin Portal! The initial launch on January 19th brought billing and plan management over from the legacy portal. As of today, E911 is migrated and live on the new interface.
Always keep your E911 locations up to date. When calling emergency services from a VoIP system, the location attached to your number tells first responders where to go. If it's not accurate, the people you need will end up at the wrong location!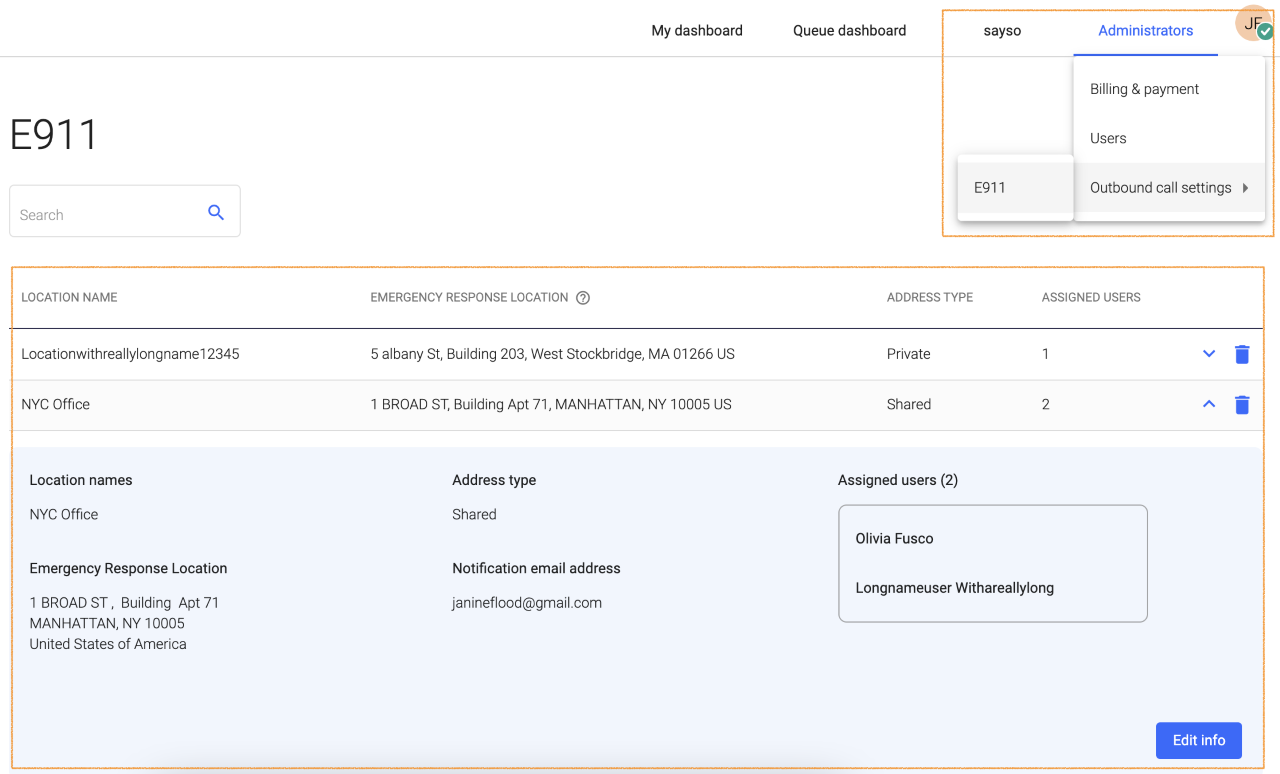 Admin Navigation
Find a new item in the nav: Outbound call settings include access to E911.
E911 Details Page
This is where you can manage existing E911 information and add new locations.
Announcement Bar
If users don't have E911 set up, they will still see the announcement bar directing them to add their location. Now the bar directs them to this new E911 management interface.