On May 2, a few members of the OnSIP team traveled to Philadelphia to attend Chorus Communications' 11th Annual Who's Who In Technology! The event, held at Citizens Bank Park (the home of the Philadelphia Phillies), brought together many Chorus Partners and Suppliers for another memorable shindig of presentations, keynote speakers, networking, and other unique activities.

Chorus Communications, and Who's Who In Technology 2018
Headquartered in downtown Philadelphia, Chorus Communications is an award-winning technology consulting firm and leading Master Agency, founded in 1995. Chorus has an extensive portfolio of cutting edge products, including UCaaS, Data & Network Security, Mobile Device Management, Colocation & Data Center, Fiber, Connectivity and more, assisting their Channel Partners in choosing the best technology that best fits their clients' needs.
OnSIP was honored to be a Technology Display Sponsor for the second time at this year's event. Alongside other display sponsors including RCN, Polycom, Stärken Technologies, TierPoint, Miles Technologies, and Netrality Properties to name a few, we exhibited our complete suite of Gartner® recognized UC services, as well as our SaaS, CPaaS, and PaaS platforms that all Chorus Channel Partners can take full advantage of. Attendees also got to chat with our teammates about OnSIP's patented and scalable platform and our 100% U.S. based Customer Support Team, as well as our Mobility Management and Contact Center solutions.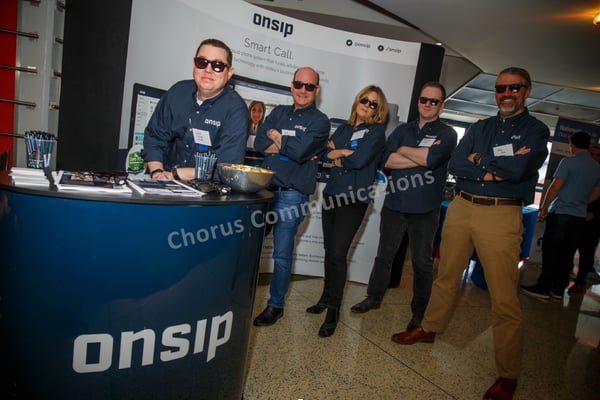 Who's Who also featured informative presentations that encouraged listeners to "Think Outside the Batter's Box," a stand-up comedy act from comedian Joe Conklin, and a networking cocktail party. Guests were treated to a once-in-a-lifetime experience with the opportunity to meet and take pictures with Philadelphia Eagles Center, Jason Kelce!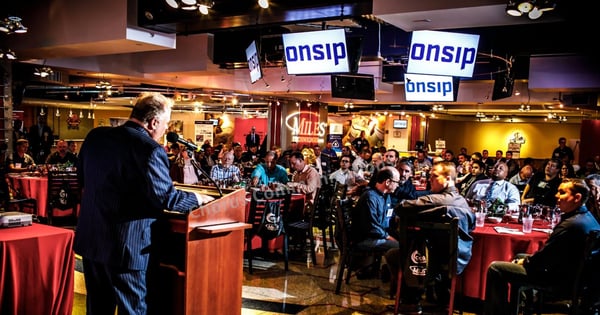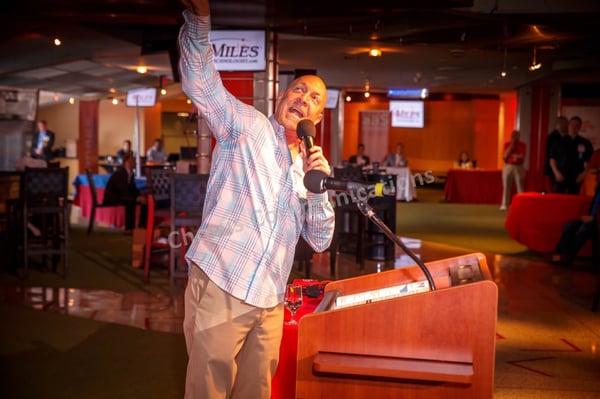 "Their events never disappoint," says Helene Kidary, VP Channel Sales for OnSIP. "The quality of people at every gathering is indicative of the quality group that call themselves Chorus Communications. It is an absolute pleasure to conduct business with their Partners, sell shoulder-to-shoulder with their Suppliers, all the while sharing in the same belief of Customer-first. We can't wait for their next soiree!"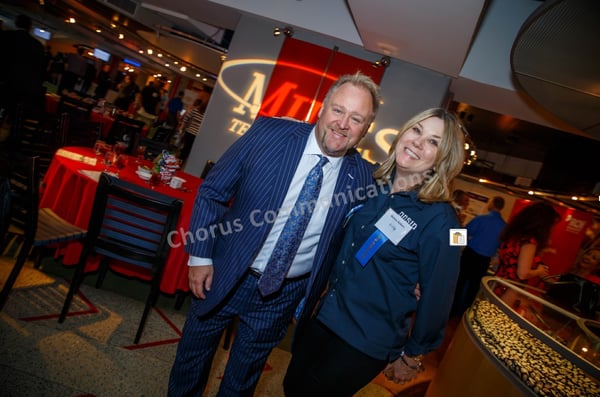 OnSIP has been a proud sponsor of past Chorus Communications events and had a blast connecting with old friends, making new introductions, and participating at their 2018 Who's Who in Tech. We'd like to thank our friends at Chorus for their hospitality, and we look forward to their upcoming events later this year!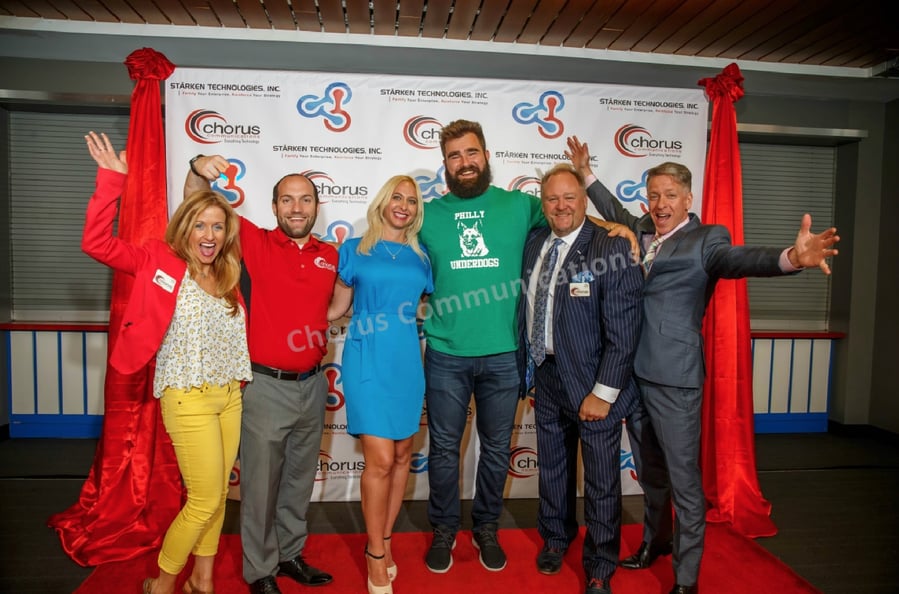 Photographs courtesy of Chorus Communications.