We're thrilled to announce that CIOReview has once again recognized OnSIP as a promising communications solution provider! This time, it's as one of the 20 Most Promising Enterprise Communication Solution Providers. The annual collection highlights companies that deftly navigate—and contribute to—the constantly shifting world of enterprise communications technology. Effective lines of communication are vital to organizations of all sizes and locations, yet it's one of the harder-to-manage aspects of any business.
As CIOReview explains, increasingly omni-channel business communications are leaving enterprises overburdened. When colleagues interchangeably use messaging apps, email, phone calls, and more ways of sharing ideas, disorganized communication systems can hobble even the most innovative group.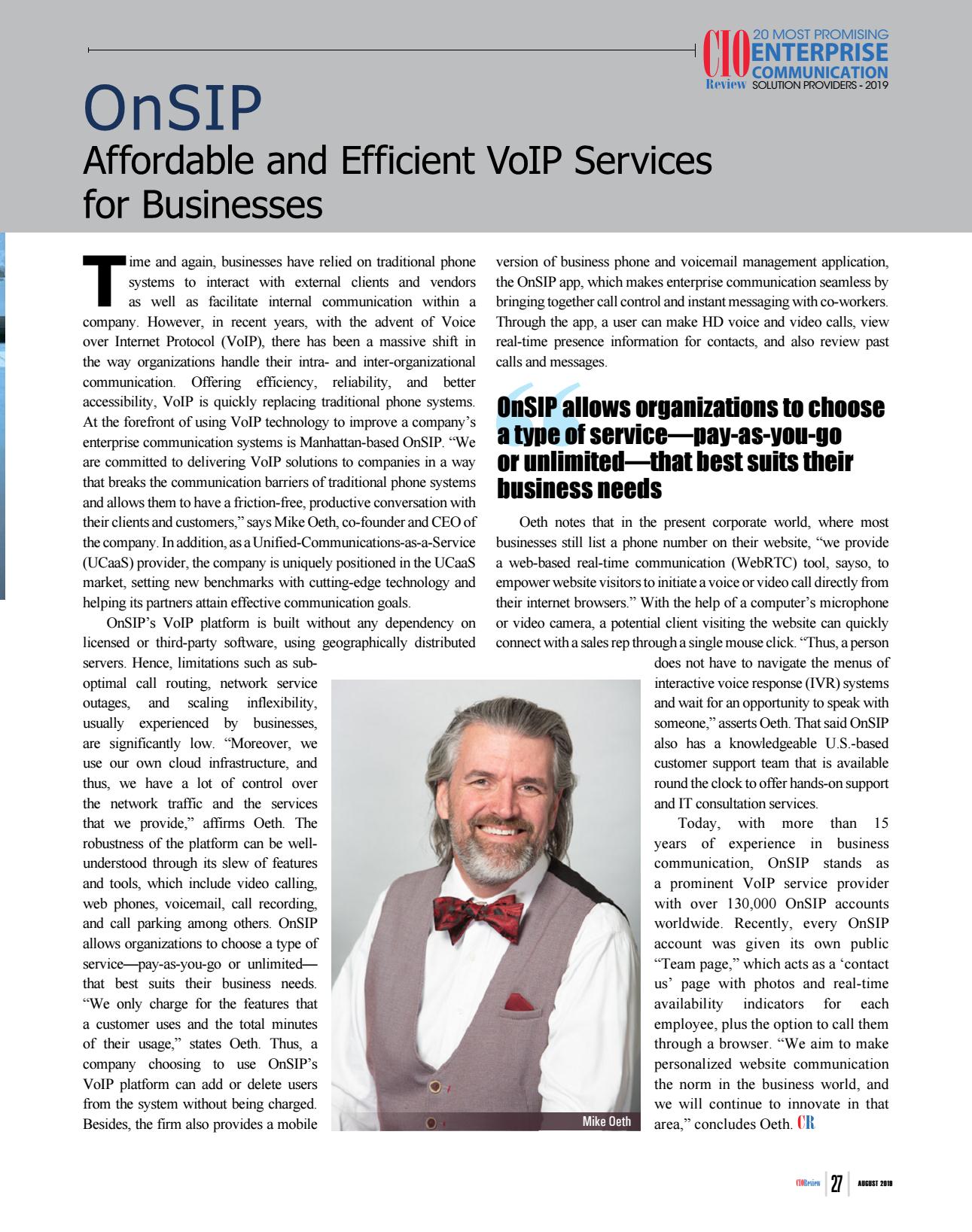 OnSIP pushes back against this scenario by embracing the versatility of omni-channel communications. Our cloud-hosted PBX is designed to flex with any company that uses it. Whether scaling up or down, in one location or a dozen, OnSIP's versatile phone service adapts to all situations.
In an interview with CIOReview, CEO Mike Oeth explained the OnSIP mentality:
"We are committed to delivering VoIP solutions to companies in a way that breaks the communication barriers of traditional phone systems and allows them to have a friction-free, productive conversation with their clients and customers."
CIOReview noted OnSIP's patented reliability system, as well as its built-from-scratch nature. Among many other features, this is how we're able to significantly ease the usual communication issues companies face.
"The company is uniquely positioned in the UCaaS market, setting new benchmarks with cutting-edge technology and helping its partners attain effective communication goals."
As for the future of enterprise communication innovation? Mike mentioned OnSIP's recent foray into a new WebRTC tool, sayso. Companies still regularly list a phone number on their websites—a direct invitation to call. And yet the hurdles of calling deter most people, so OnSIP found a way to ease the process without sacrificing talking.
"We aim to make personalized website communication the norm in the business world, and we will continue to innovate in that area."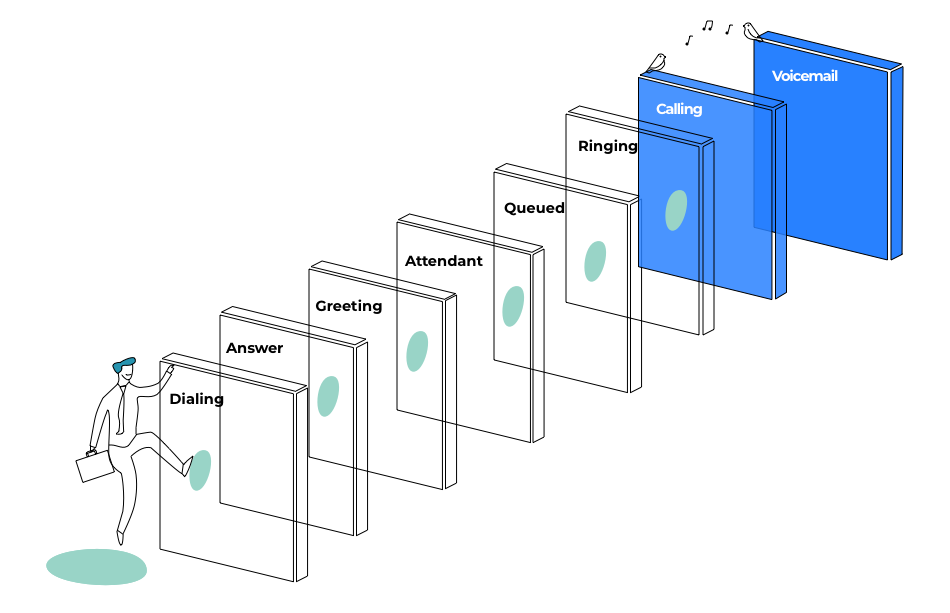 We are honored to have been recognized in the Unified Communications industry by CIOReview! For more information about OnSIP, click here.