Known as the world's largest communications and technology event, TMC's ITEXPO West is to be held this October 2-5th in Austin, Texas at the Austin Convention Center. ITEXPO recently announced that registration is up 80% over 2011 numbers, and that increase includes us!
OnSIP is pleased to announce that not only are we sponsoring the official ITEXPO conference party, but our CEO, Mike Oeth, will also be engaging in a panel discussion on "Calculating the True ROI with VoIP in the Cloud." Here's a description of the panel discussion, which will take place on Thursday, October 4th, at 3:45pm:
"Cloudbased phone solutions are generally an attractive choice for growing businesses because of scalability, flexible cost structure, and enhanced features. Typically, fiscal ROI is immediate, for at the onset of adoption of a VoIP system, small business owners find that they save up to 80 percent compared to traditional, analog phone bills. And though a business can operate immediately with a preloaded VoIP system, integrated addon features are often available to suit niche requirements such as call recording, or voicemail transcription. The true ROI of VoIP phone systems moves beyond just a lower monthly bill – cloudbased VoIP technology provides immediate cost savings, allows employees to work faster and smarter through software integrations, saves business owners with preloaded Fortune 500 features, and provides invaluable insights into the analytics of voice traffic."
This panel discussion is part of the Cloud Communications Expo, a collocated event of ITEXPO (agenda can be found here.) We view ITEXPO as an event for new business generation. It is a perfect opportunity to harvest new relationships with people in our industry, learn about solutions and equipment that can complement our service, and meet IT consultants who are looking to grow their revenues with a high quality hosted VoIP solution.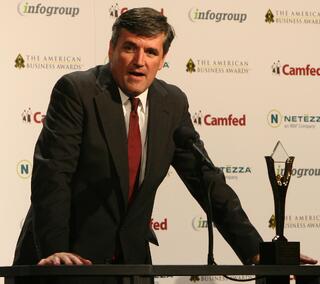 OnSIP offers a commendable VoIP reseller program, helping agents generate nearly $55,000 in revenue by adding just one 15-seat customer a month, for 18 months. The best part about our reseller program is that we give our resellers the freedom to choose the equipment they resell (SIP phones, routers) and set their own installation and start-up fees.
If you're considering attending, we look forward to seeing you at ITEXPO this October!
Important note to our resellers and prospective resellers: If you would like an exhibit pass, please contact Channel Manager, Andy Ogg: (312) 281-5516.