OnSIP was proud to be a Platinum Sponsor of The 2017 Carriers Ball, hosted by Chorus Communications, one of the nation's leading master agencies. The Ball was held at the renowned Maggie Mae's bar and music venue in Austin, Texas, during the Channel Partners Evolution event, which a few members of the OnSIP Team attended.
The Carriers Ball is an annual gala presented by Chorus Communications as 'An Evening Created to Celebrate the Top Carriers in the Biz'. The Ball is hosted in a different city every year and consists of two parts: an exclusive reception for agents and solutions providers, and an awards ceremony that acclaims the top cloud services and telecommunications carriers and vendors in the industry. Winners included QTS Data Centers, Google, Tierpoint, Telesystems, Comcast Business and Level 3.
This year's Carriers Ball, highlighted by a showstopping performance by country music star Jamie Lynn Spears, drew hundreds of telecom and cloud partners together for a night of networking and rockin' out! As a Platinum Sponsor, OnSIP was handing out "UnRisky Business" sunglasses at this noteworthy event.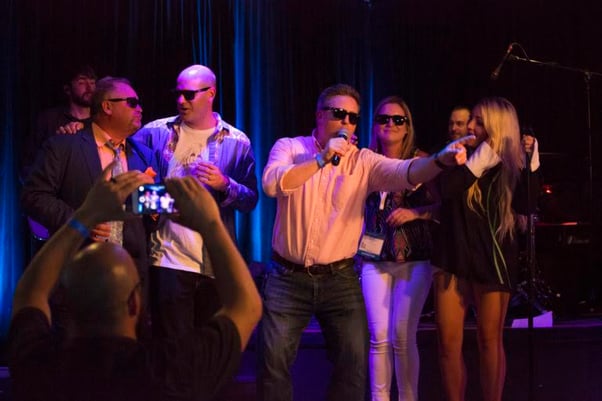 Rob Wolpov, OnSIP Cofounder and CEO, and Helene Kidary, OnSIP VP Channel Sales traveled to the event to meet with Partners and Suppliers, as well as catch up with industry notables.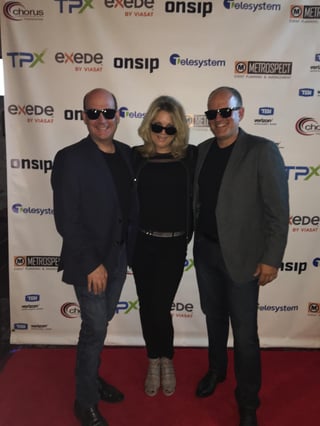 "One word: B U F F Y! True to form, Buffy Harakidas, Director of Marketing for Chorus and Metrospect Events, was coordinator and hostess extraordinaire, throwing yet another over-the-top celebration," says Helene Kidary, VP Channel Sales. "Chorus never neglects one single detail when celebrating its Suppliers and Partners, which makes working with them such an honor. I can speak for my teammates when I say, we all left at the end of the evening with sore cheekbones from smiling all night long!"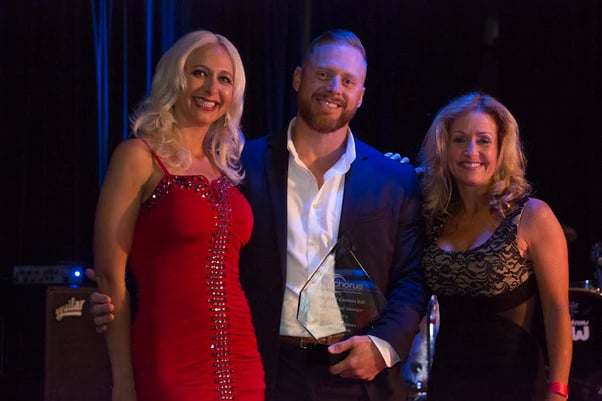 This was the third Chorus Communications event that OnSIP had the pleasure of sponsoring, and each event has been better than the last.
The night was a resounding success, full of music and mingling deep in the heart of Texas. Congrats to all of the winners of The 2017 Carriers Ball. We're looking forward to next year's event- it's going to be another amazing event!