OnSIP is happy to announce that we will be the Raffle Sponsor of the 13th Women in the Channel (WiC) networking event in Las Vegas next week. We're also excited to have Helene Kidary, our VP Channel Sales, MC the event alongside Laura Bella of NetCarrier.
WiCConnect Vegas 2017: The United State of Women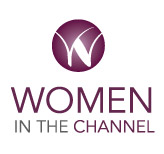 Women in the Channel (WiC) is a dynamic group of women who are leaders, owners and revenue-generators in the indirect sales channel for telecom. Their vision is to collaborate and support each other as women both professionally and personally, as well as mentor and teach the next generation of great women.
WiCConnect is one of Women in the Channel's two annual networking events that takes place during Channel Partners Conference & Expo. This year, the sold-out event will take place from 5:00-8:00 pm on Monday, April 10th, in Tradewinds D, E, and F at the Mandalay Bay North Convention Center in Las Vegas.
Last year, the theme of the event was "Go Big with Gender Diversity". This year, the keynote panel is titled, "The United State of Women". Featuring an all-star panel of women in tech leaders, the day's events will also include presentations on the State of Channel Partners, the State of Women in the Channel, and Rapid Fire Industry Trends.
The goal of the panel is to inspire women across the industry to bring about changes within their organizations to create a more diverse and equal workplace. Some of the senior executives participating in the keynote discussion include:
Amy Bailey, WiC Board Member and Vice President of Marketing for Telarus
Lisa Miller, Senior Vice President of Channel Sales for Level 3 Communications
Davida Johnson, Managing Director, Practices and Community Partnerships, Office of Information Technology at UCLA
Dee Dee Lear, technology industry veteran, channel distribution executive, and women's advocate
Over 200 people are expected to attend the event, which will be co-hosted by Laura Bella, Co-Chair of the WiC Membership Committee and Helene Kidary, Board Member & Chair of the WiC Membership Committee.
Laura Bella is Channel Sales Manager at NetCarrier Telecom. Since starting at the company six years ago, she has performed multiple roles including marketing, product management, and sales. In addition to being Co-Chair of the Membership Committee, she volunteers with the WiC Event Planning Committee.
Helene Kidary is Vice President of Channel Sales at OnSIP and has been part of WiC since 2015. As an experienced leader in enterprise communications, she is an active participant in industry events. Recently, Helene moderated a panel at Chorus Communications' 2016 Fall Forum in Philadelphia and spoke at WiC's first Regional Mixer of 2017 at the Telstra offices in New York.
"Last year's event broke all records - we had a waitlist of people trying to get in! This year should be just as amazing, as we've already sold out," says Helene Kidary. "I'm especially excited to hear what our star-studded panel of inspiring women have to say about key issues regarding women's roles in our tech industry."
As an ongoing support of Women in the Channel, OnSIP is proud to be the Raffle Sponsor of this year's event. Our CMO, Nicole Hayward and Past WiC Board Member and Chair of Technology, moderated the 8th WiC Networking and Enrichment Event on Women in Leadership. We were also a Gold Sponsor of Women in the Channel for past Women in the Channel events.
Join Women in the Channel
If you're attending Channel Partners, stop by Booth 1049 to learn more about WiC programs and memberships during expo hours.
Women in the Channel currently has over 350 members from 23 states and more than 185 companies. In addition to WiCConnect, the organization hosts regular networking events and mixers with various regional partners. If you're interested in attending a local event or getting involved, send an email to membership@womeninthechannel.org.
Topics: VoIP Reseller, Reseller, womenintech, wic