If it's about to be the busy season for your political campaign, religious institution, or nonprofit organization, your current phone system might need some tweaking. Thankfully, webphones and cloud communication services have made it easier than ever to solicit funds over the phone from your members, donors, and prospects, on as large a scale as you'd like.
Webphones are phones that run within your Internet browser. They're designed as a complete replacement for regular desk phones. Business-grade webphones can call any outside line and take incoming calls from regular phones and Internet callers alike. With a small team of volunteers, you can use webphone technology to set up a mobile calling center in minutes.
Organizing a phone-a-thon to raise money can be time consuming and costly. With a mobile calling center, you can cut down on planning and invest more of your efforts into actually reaching donors. Here's a breakdown of the logistical and financial benefits.
Logistics: The Bare Minimum for a Mobile Call Center
Reliable Internet
A phone-a-thon requires your volunteers to make many calls simultaneously. With this in mind, your first order of business is to see if your Internet can handle the bandwidth requirements of all these simultaneous calls.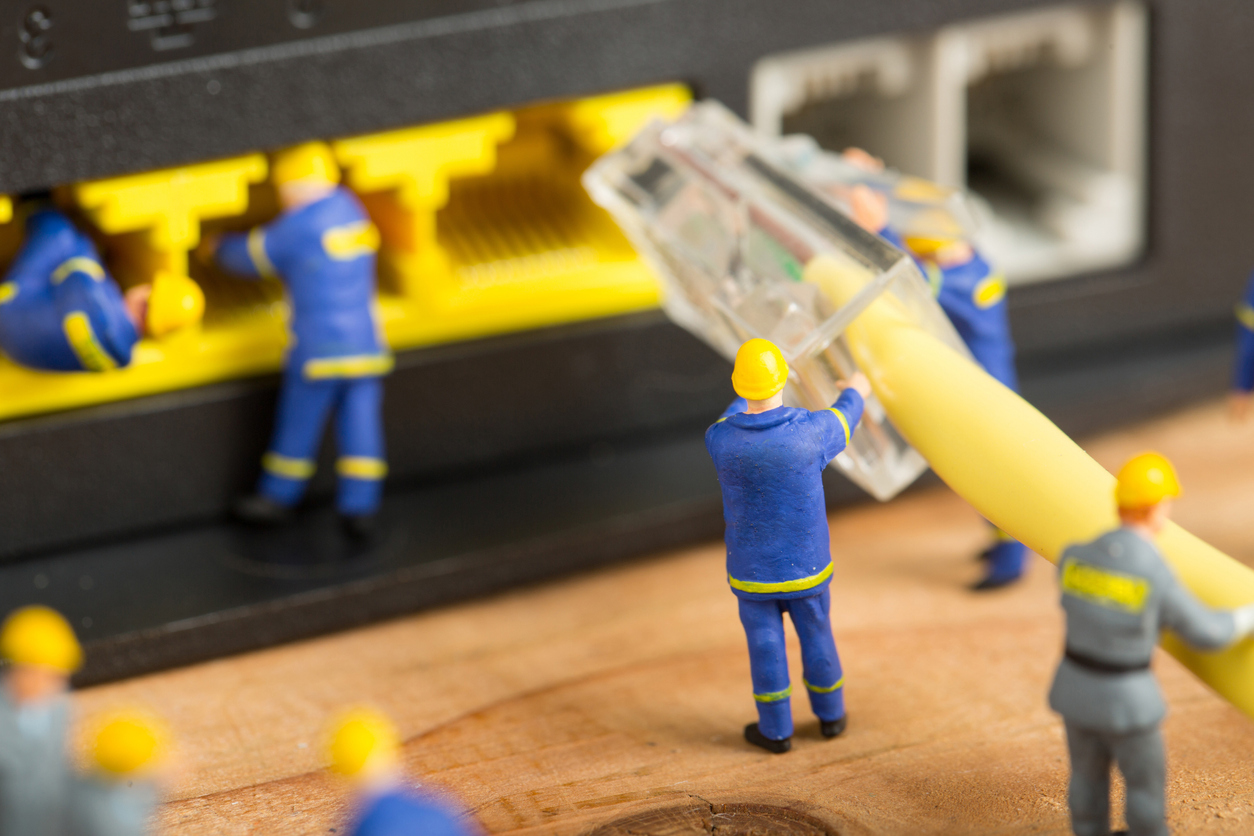 We explained in a prior blog that the recommended Upload/Download speed for a single VoIP call is 100kbps for every 10 employees (assuming roughly 1 out of every 10 employees is on the phone at a time). For the purposes of the phone-a-thon, we will assume that everyone participating in the event is on the phone at the same time. So add up the number of people in the phone-a-thon, multiply it by 100, and you have your minimum bandwidth requirement. Talk to your Internet provider about your bandwidth requirements if you find you fall short.
Volunteers
If you're short handed on volunteers, reach out to your nonprofit community. Send an email to your mailing list, or post a link on your website inviting people to sign up to volunteer. Use social media and relevant hashtags to recruit interested members. Make sure to highlight the expected time commitment for the volunteer duties so volunteers know exactly what to expect.
You can also post on online volunteer hubs such as idealist.org and VolunteerMatch. Tell the story of how each volunteer will uniquely affect your cause. Explain how their time will benefit your community and invest in the future. You want your prospective volunteers to feel a sense of inspiration and optimism after reading your description of the event.
Laptops and Headsets

If you setup a mobile calling center, you won't need to purchase desk phones. Some cloud VoIP providers offer webphones with their phone service, free of charge. By not buying desk phones, and paying no extra charge to use a webphone app, you are saving a very significant amount of money for your phone drive. Plus, you won't waste any storage space with phones you only use on occasion. And the entire setup can be taken down in a matter of minutes.
Webphone apps can run on most desktop and mobile devices. In other words, laptops and basic headsets are the only hardware you'll need to get your phone-a-thon up and running. Have your employees use their work laptops, and ask your volunteers to bring their personal laptops. If you're running short on laptops, check out Meeting Tomorrow, a nationwide computer rental business. Headsets can run as low as $13, like this Panasonic KX-TCA400 on Amazon.
Financials: How to Save with a Mobile Call Center
No Contract
Phone-a-thons are generally temporary events that end after a short period of time. With this time frame, it makes no sense to get locked into phone service contracts that keep charging you for these extra phones, months or years down the line.
When selecting a provider, you'll want a phone service that will allow you to setup and take down as many phones as you'd like, without requiring you to enter a contract. That way, you can simply setup the phones, pay for the amount you owe for the phone-a-thon, and then disconnect them without incurring extraneous charges.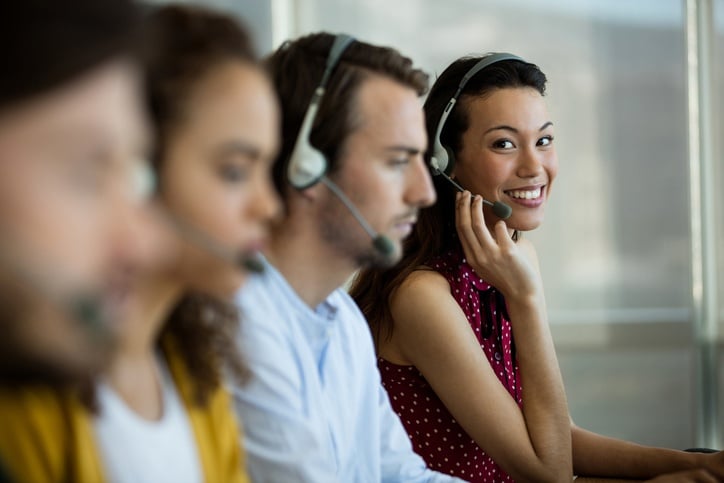 Simultaneous Calls
Another feature to look out for is the number of simultaneous calls you can make on a single line, or number. In other words, if you have 20 volunteers, you don't want to have to pay for 20 lines just so each of them can make calls at the same time.
When you buy a line for everyone, you're wasting money, complicating your setup, and probably incurring residual charges. But your phone-a-thon doesn't need a line for everyone. Some hosted VoIP services offer over 10 simultaneous calls per line.
Bare Minimum Features
A typical phone-a-thon will require few business phone features to operate. Features like auto attendants, ring groups, voicemail to email, and dial by name directories are extraneous for a simple call operation. If callers are calling into your phone-a-thon, one feature you might conceivably need is an ACD queue. But even this feature is optional, since you'll mostly be making outbound calls.
The only feature that we strongly recommend is a webphone. The entire premise of this call center hinges around these softphone apps. A handful of calling providers currently offer free webphone apps, such as Twilio and OnSIP.
Per Minute / Per Feature Pricing
A pay-as-you-go pricing plan charges you per feature and per minute, not per seat or per device. Some of these pricing plans allow you to add as many phones as you like, without incurring charges. You can have ten people, twenty people, one hundred people, or more, each manning a webphone, with no registration costs.
The only costs you'll essentially deal with are the minutes your employees and volunteers use. Providers offering pay-as-you-go pricing include OnSIP, VoIPVoIP, and Telzio.
Phone-a-thons: Make a Difference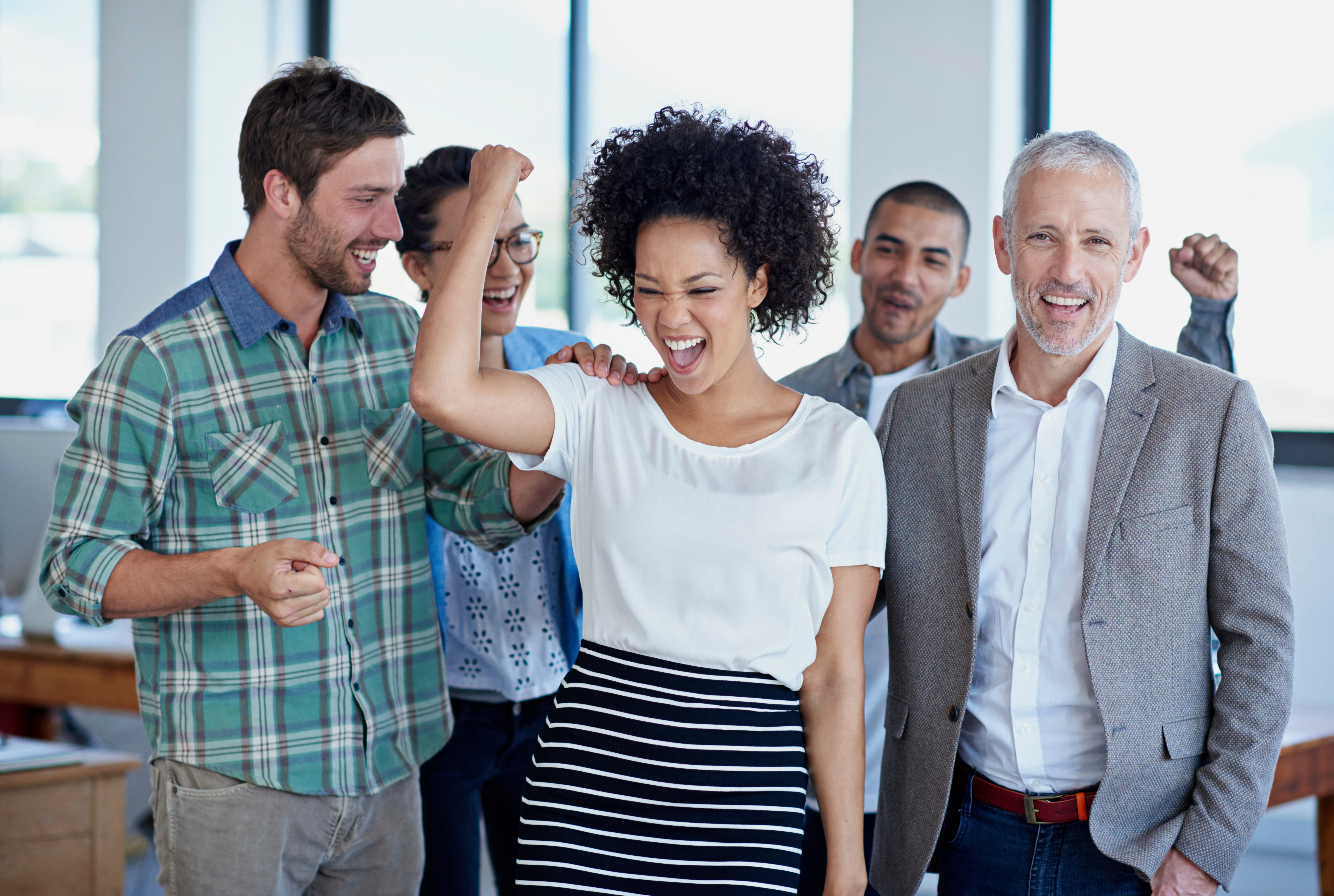 Phone-a-thons are a great way to rally your membership base, solicit donations, and advance causes you're passionate about. For many, the thought of a call center still brings to mind endless cubicles occupied with desk phones. But you can setup your own mobile call center quickly, cheaply, and sturdily by finding the right phone provider to fit your needs.
Check out the sample RFP template we produced for requesting funds for hosted VoIP services below. The template can guide you in the right direction, and help make your biggest fundraiser yet become a reality.