Workbar is a shared workspace business with coworking locations in and around the Boston area. It offers resources such as WiFi, copy machines, fax machines, coffee, and other office amenities to workers on the go. They also rent part-time, dedicated, and private work environments. Workbar offers people a place to be productive and part of a vibrant, thriving community of diverse businesses.
Growing Business Needed Reliable Phone Service
Though the average day at Workbar is filled with people filing in and out of the work environments, Space and Community Manager Alison Baldyga recognized that there was at least one thing that needed to remain steady and permanent: "We were a growing business, and we needed a more dedicated phone line. OnSIP was the right fit for us."
Workbar was founded almost by accident, when founding members Bill Jacobson and David Ulrich had some people drop out of a sublease. They thought of sharing the space with other startups and went to the landlord for approval. Workbar was born then and there for people to come in, open up their laptops, and get to work.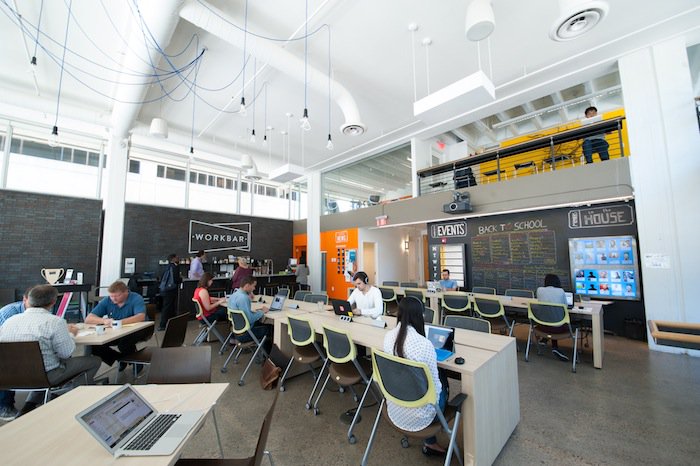 When Workbar found OnSIP they had five employees. They have plans to open new offices in the near future, and OnSIP's decentralized cloud based architecture is a perfect solution for a multi-site company. "As we grow, OnSIP will help us stay connected throughout these locations," Alison says.
OnSIP's Unparalleled Customer Service
Besides the fundamental advantages of the OnSIP architecture, Alison also likes the people behind the network.
"I love the customer service!" She says. "Whenever I've called in and needed help, whether it's with setting up new phones or using My.OnSIP, every associate is very patient as they walk me through each step."
OnSIP VoIP Phone System Features
As for individual features, Alison says, "I love that OnSIP gives you the ability to forward your calls to your cell phone. I also love voicemail to email, as it makes checking my messages a whole lot easier."