"You can see our work in how [our clients'] IT infrastructure operates, but the real result of our work is shown through the success of our clients' employees, and their customers' experience." - Lucas Acosta of Foojee
Foojee provides managed IT and help desk services for SMBs out of offices in Atlanta, Georgia, and Nashville, Tennessee. Working exclusively with Apple® technology, they also assist in strategizing and implementing Mac, iPhone, and iPad deployments.
We spoke with Lucas Acosta, Co-Founder and CEO of Foojee, to discover how his company uses OnSIP in its daily operations.
Dedicated Apple Support Out of the Southeastern U.S.
Foojee grew out of a desire to help businesses integrate Apple technology into their operations. Founded in 2008, Lucas took on consulting jobs to get started. His early elevator pitch was, "If it has an Apple logo on it, we'll make it work for your business!" Now, the company has grown to seven employees and two offices, and helps businesses and schools with their IT needs. About half of its projects are ongoing managed service and help desk assistance, and the other half is Apple device deployment.
Foojee employees spend most of their time working remotely, since they are often at client locations during the day. The Atlanta office mainly operates as a home base and location for weekly team meetings. Due to their on-the-go nature, they use Google Hangouts for meetings and Basecamp for project management. "Basecamp allows us to have a more calm work environment, and using it exclusively has been a significant step forward in our workplace atmosphere and productivity," notes Lucas. They also use a Mac add-on called Phone Amego, which turns any phone number into a click-to-call link, whether it's on a webpage, in an email, or in a text file.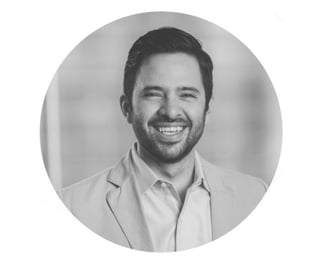 Here are a couple of fun facts about Foojee:
Where did the name 'Foojee' come from? The company was named after Lucas' favorite type of apple: Fuji apples.
On a monthly basis, the team creates Apple-centric videos that are filled with tips, news, and advice (with some fun sprinkled in!)
Selecting OnSIP for BYOD Ability and Easy Administration
Lucas and his team started with Grasshopper as a quick way to use their iPhones as business phones. As the company expanded, however, they ran into several limitations with the service. Lucas explored a couple of VoIP providers, and discovered OnSIP through Jason Fried, the co-founder of Basecamp and a favorite entrepreneur of his. Having read that Jason chose OnSIP for his business's phone service, Lucas confidently decided on our platform for Foojee.
"I loved OnSIP's approach of offering an easy-to-use cloud service that works with any SIP phone," says Lucas. "I hate tying myself to a certain contract or technology, especially when I don't understand it. OnSIP was low-risk, and would offer flexibility in configuration and types of phones, so I felt it was a great starting place for our phone system."
Lucas takes advantage of OnSIP's enterprise calling features to help his always-hustling staff stay focused. He estimates that his team handles around 30-50 calls per day. The company's main phone number goes to an auto attendant that directs callers to the person or department they wish to reach. They use Business Hour Rules (BHR) to route calls to different locations based on time of day and day of week, ensuring that all calls are promptly addressed. Each employee at Foojee also has his or her own extension so that clients can reach them directly.

In addition, Lucas notes that OnSIP's reliability is absolutely crucial to the success of his business. Whenever he has questions about phone configurations, billing, or best practices, Lucas turns to OnSIP's Customer Success Team for help. Noting that the same representative can handle every issue he brings up, he exclaims, "I don't understand how they're so nimble, personable, and brilliant!"
"I love that OnSIP is focused on the basics. From your product offering, open source philosophy, pricing, and customer service, it's clear that the company is under great leadership, and stays focused on what your customers want." - Lucas Acosta, Foojee
We're glad that Foojee relies on OnSIP to provide a professional calling experience to their clients, and we're proud to be supporting this growing business. And we also have a confession to make...we're Apple fans here at OnSIP, too!