The Amazon Mayday button. The LiveNinja Kiosk, developed for retail environments.
Companies that provide video-capable customer service applications are making the news, and businesses across all industries are increasingly recognizing the value offered by these apps.

The folks over at Vidyo, joined by Art Schoeller from Forrester Research, held an engaging webinar this past Wednesday focusing on this topic. The presenters offered compelling stats and case studies that informed the viewer that:
There are everyday scenarios that can be enhanced with video-enabled customer service apps
There are real companies offering real video customer support solutions right now
Here are some takeaways.
Recap of the Webinar
The "Age of the Customer"
Art presented extensive information compiled by Forrester on current trends in customer service. Companies are striving to provide customer support that is:
Pain-free - optimizing for interactions over cell phones, as well as seamless escalation to higher-tier support agents
Proactive - knowing information about customers without needed them to provide that info
Productive - focusing on agent's efficiency and ability to adapt to different support channels
Personalized - providing assistance to a customer based on where he/she is in the buyer's journey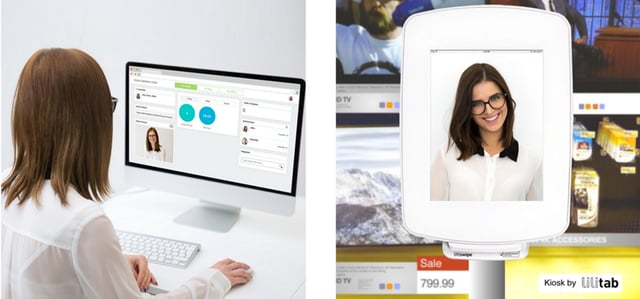 Companies are also adapting to the Internet age and recognizing the power that consumers hold due to the expansion of social media. Customers are using social media to "band together" and offer their feelings (good or bad) on a particular product or company through written posts and 'selfie' videos.
Art even went ahead and made a bold prediction:
Within a few years, the population will start to expect video support from companies.
All of these trends, he asserted, prove that we are now in the "age of the customer."
Acknowledgement of WebRTC's Role in Video Customer Support
While Art stated that "he does not pray at the altar of WebRTC," he does acknowledge the critical role that this new technology can play in meeting the demands of an Internet-savvy population.

WebRTC makes video communications available to all consumers without any plug-ins or downloads needed. Because the technology is inate in the supported Internet browsers, the consumer only needs access to one of these (free) browsers to be able to take part in video communications with his/her peers.
Furthermore, since WebRTC functionality is built into the browser, it seamlessly interoperates with browsers, kiosks, cell phones, and other devices, widening the technology's range.
All of these reasons underscore how WebRTC can play a pivotal role in the continued expansion of video-enabled customer service applications.
Real Companies Employing Video Customer Service Right Now
IndusInd Bank's Video Branch: IndusInd, a private sector bank in India, offers its customers a mobile and desktop-based banking app. Using this app, customers can have a live conversation with a branch manager, and can even conduct financial transactions through it. IndusInd reports that this app has a 65% repeat usage rate among its clients.
American Well: A telehealth service provider, American Well offers a mobile app that allows patients to find a doctor, schedule an appointment (or even be seen immediately if it's an emergency), and have a live video visit with that doctor. The app integrates with the doctor's schedule, billing system, electronic medical records platform, and can even communicate with the patient's preferred pharmacy.
Thoughts & Reflections
We at OnSIP agree that video communications are the future of customer service, and even of business communication platforms in general. We are also big proponents of WebRTC. We support an open source JavaScript library, SIP.js, that developers can use to build WebRTC-based apps. And, we continue to build applications and features with it.
We're proud to have developed our own WebRTC-powered video customer service app - InstaCall - which is available right now as a free application on our hosted VoIP platform. InstaCall is a button script that can be placed on any webpage. Visitors who click on this button can voice or video call the company (and watch a video as they wait for the call to be answered!) The call is free and secure, and is solely routed over the Internet, never traversing the PSTN.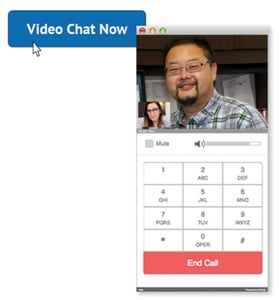 The other point made during the webinar that struck me was that North America is not leading the way in video support app adoption. Of the 3 presented case studies of companies that currently offer video customer service channels, only 1 was a U.S.-based company (American Well). The other 2 were based in India (IndusInd Bank) and the Netherlands (Dekra).
While I found the claim notable, I couldn't help but think about the big splash made by Amazon upon the release of their "Mayday" button. Although, it could be argued that the widespread news coverage garned by Amazon supports the argument that video customer support apps are few and far between in the North American market.
I agree that businesses should be seriously considering (and implementing) this new customer service channel to keep up with society's appetite for video-based communications. Anyone who disagrees just has to reflect upon the huge success of last year's ALS Ice Bucket Challenge.
Video customer support is where the industry is headed. Businesses need to heed the signs to stay ahead of the curve.